The Pistol River Wave Bash crew gathered at 8am for a skippers meeting looking to seize any opportunity we may find for wind. The forecast suggested there was a chance so everyone jumped in, set up tents, sound systems, drinks, chairs, flags, the lot. Sailors went out and tested the conditions. Phil, Tom, Boujmaa, Tony, Jess all got out and all got amongst it. But then the rain clouds moved across and the wind died just as were were preparing to start.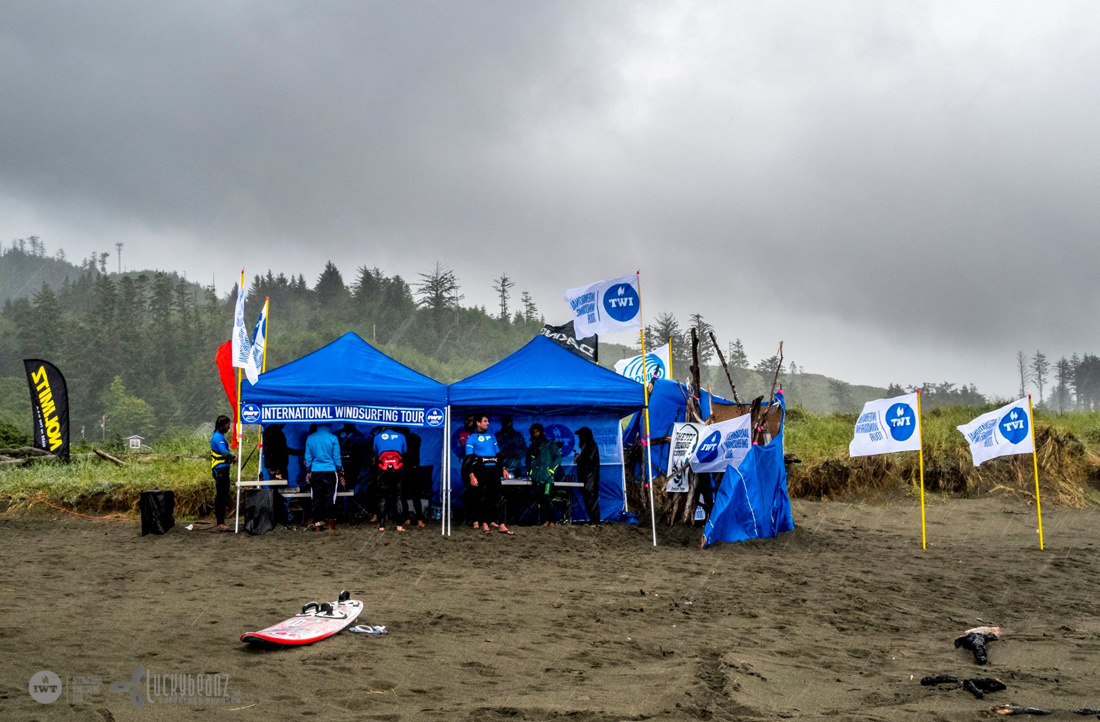 Beach setup behind the Inn of the Beachcomber
As everyone scattered to find cover in the heavy rain squall we realised it might not happen today. Fortunately hot lunch was delivered via our fearless leader Sam Bitner who as ever was making sure everyone's spirits were high. At 12 noon we called the day done and everyone took a bit of a siesta. Late in the afternoon the clouds finally parted and we were met with a little bit of wind. The unexpected wind allowed a few riders to get out and catch some waves. Boujmaa Guilloul and Morgan Noireaux stole the show, putting on a clinic in light wind wave sailing. After the short burst of wind, it was off to Brookings for a delicious dinner at Kuhn Thai restaurant. Live music and plenty of drinks flowing kept everyone entertained late into the evening.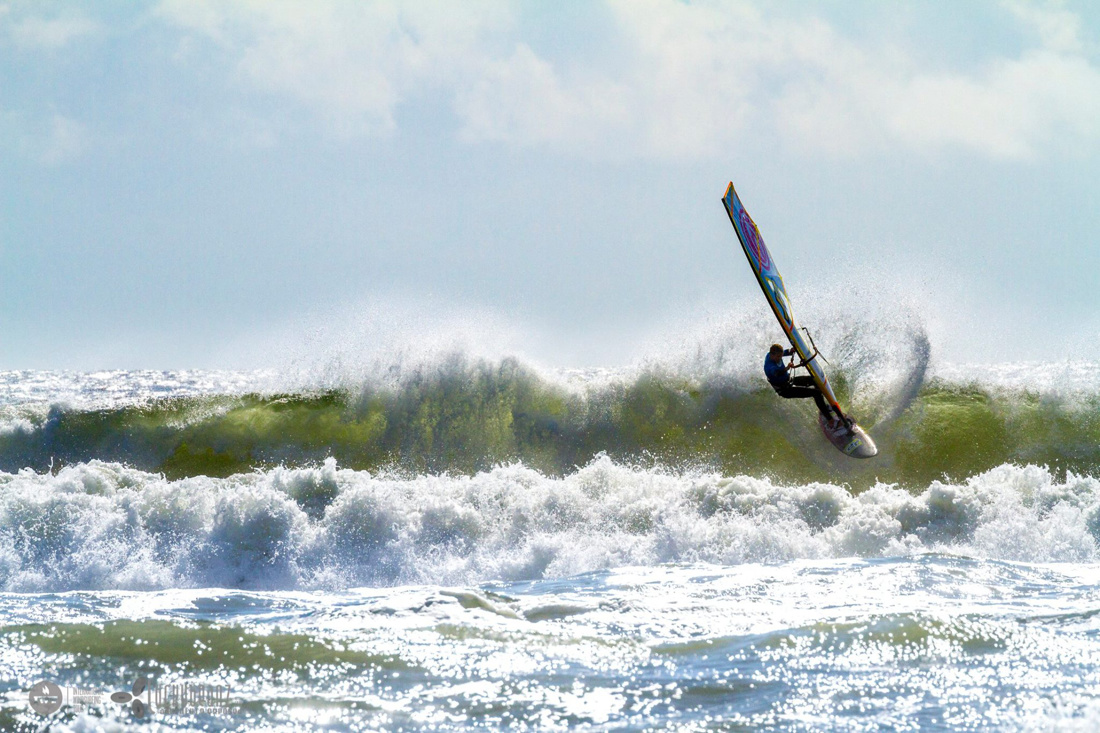 Morgan Noireaux
With the forecast being bleak for Saturday, head judge Simeon Glasson, has made the call to can heats, with eyes now firmly on the prize of Sundays's forecast northerly winds. If the forecast holds true then we will start around noon on Sunday and be finished around 7pm just in time for a sunset bonfire prize giving on the beach with drinks to celebrate.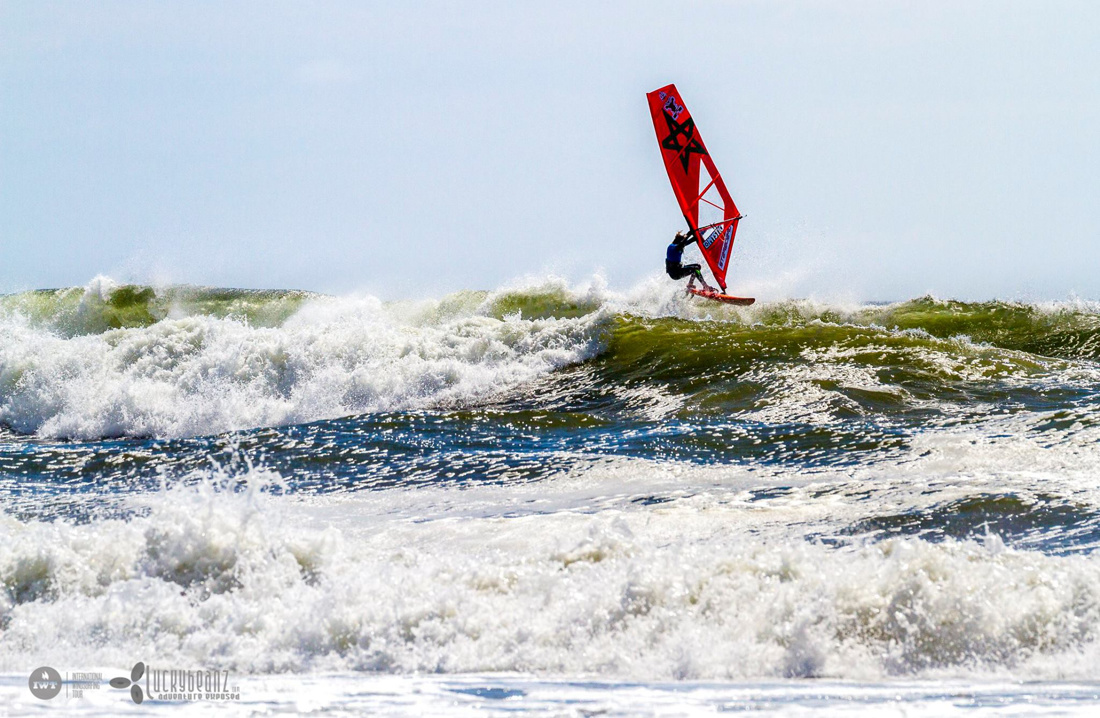 Boujmaa Guilloul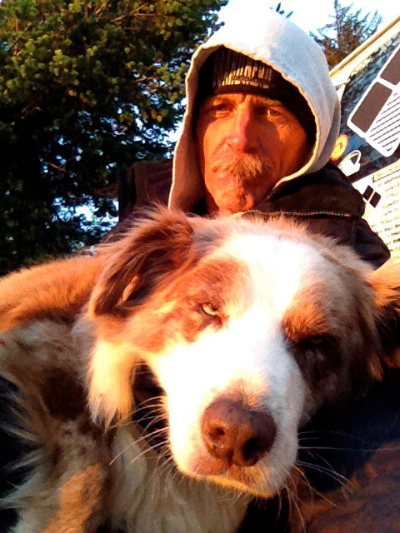 Interview With Dana Miller
So how did you get involved in the tour?
Well, I just happened to be hanging out with Les Stansell when Samantha called him in the Fall of 2009 to get a feel for resurrecting the Pistol River Wave Bash. He just handed the phone to me and In those moments on the phone with her, I immediately sensed so much of my discretionary time fleeting. But in the same moments, I was thinking my sponsors would be stoked and in spite of all the work an event like this spawns, it would be a good thing for windsurfing and Gold Beach and the crew that get's to make the tour happen and that all in all, it seemed like a worthy idea. Sure it wasn't exactly a tour that first year with the Wave Bash the only stop, but look at it now. And while no one I knew had heard of Sam Bittner, she'd heard that Pistol River and Gold Beach were friendly to contests and the permitting was affordable and wind wasn't a problem unless you didn't bring small enough stuff to sail it with.
What do you most love about having a contest in your front yard?
It's just so completely awesome to have so much windsurfing talent descend on the place and throw down such insane action. I'm a committed student of all the state of the art gear on the beach too. Of course, Ted throws down epic BBQs there at the Inn of the Beachcomber. And Sam's parties rock too. Love the parties. And the beer. They always feature great beer at the parties. Our very own local Chetco Brewing is in on this one thanks to Dwight's efforts to reach out. You might get to taste some of Arch Rock's offerings while you're here too.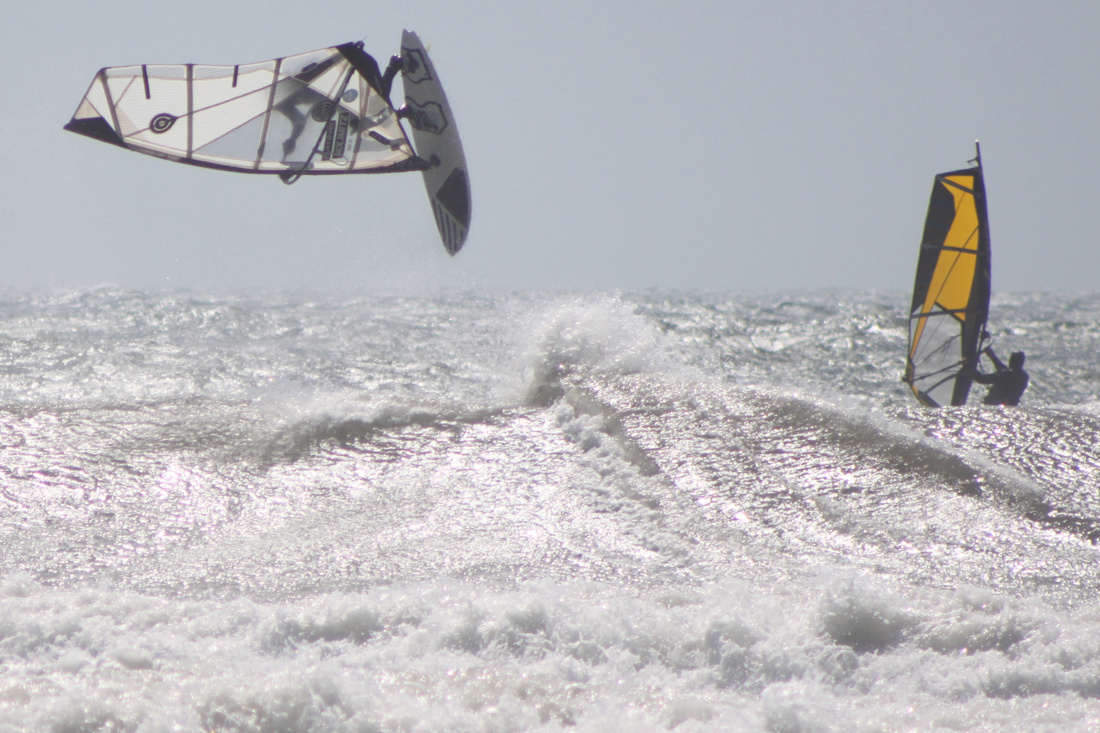 Dana Miller, Photo by Tigi
What do you most dread about the Pistol River Wave Bash?
Besides any complaining? I guess it's building the judging tower some three hundred paces from the nearest truck, on a deadline and all too often, while it's windy. If that isn't bad enough, there's doing it while watching people out sailing. Way too cruel. But this year, I'm going to try something I've been wanting to do for years. It doesn't involve scaffolding and should prove to be a lot easier on everybody to pull off. Yeah, there's a long history of driftwood structures on the beaches here and I think you'll be stoked to see the state of our judging stand art evolve even further as we do a bit of a recycle job and build it largely from materials found right there on the beach. Scaled down in size and ambition but I trust a huge upgrade in artfulness and appropriateness.
So there's been a lot of talk about how we should be getting more kids into windsurfing. What do you think we need to do to get them interested?
I have to think that the gateway drug of choice is skateboard-sailing. And if we get a light wind day at the Pistol event this year, it is my hope we get to throw down a demonstration. So look for some slalom racing, a freestyle event and if there's a little wind the day we go to Brookings, maybe even an impromptu wave event in the skate park down there. So if you'd like to get in on any of that, bring your skateboard, a lid and perhaps a boom you don't love as much.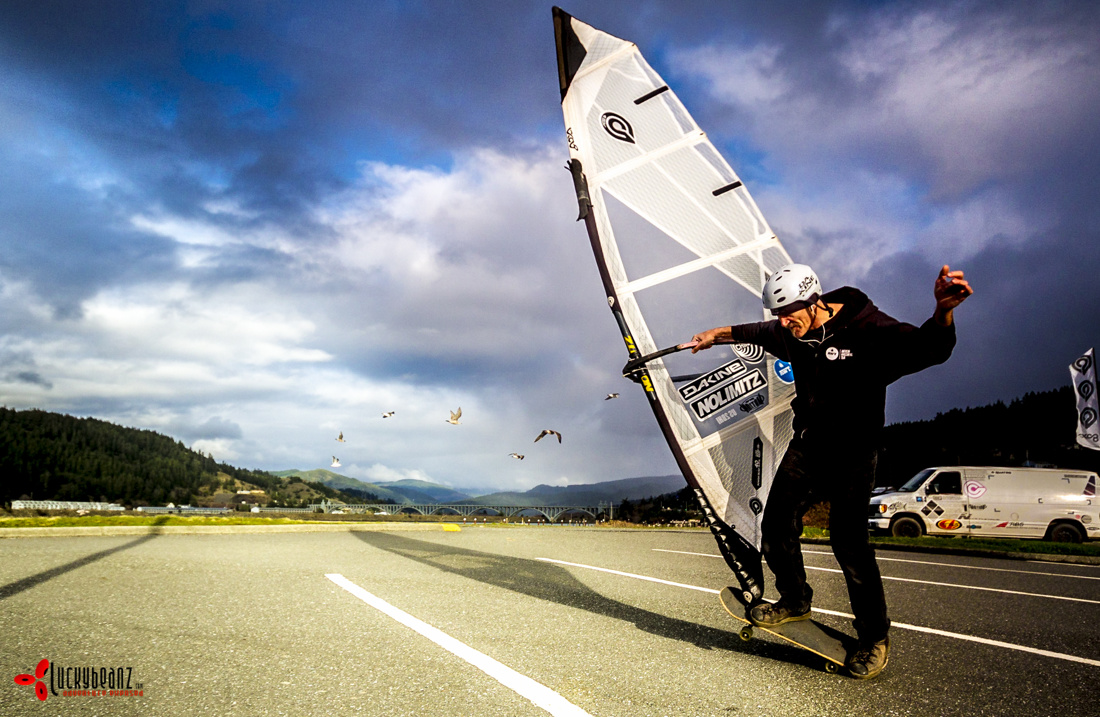 Dana skate-sailing
What do you think needs to happen to start growing the Wave Bash again?
That's a tough question, but one the local Bash crew has been pondering. It's such a massive amount of time, love and effort to make something like this sustainable or grow it even. Maybe if we figured out how to fund having someone work on this event year round, who can approach sponsors far enough ahead of time that they can work it into their budgets and feel like they are getting the attention and gratitude due them. We'll need to keep coming up with more of the tasty schwag to stoke the amateurs and make them feel like they get a tangible return for their entry. Bringing the amateur entry down as well. It probably wouldn't hurt to build the prize money to draw more pros and make it worth their while too. Having a video production has been huge in the past and it would be awesome to get back to doing that. Live streaming would be a monster and seems like the grail for next year if we are going to work on this.
Any thoughts on judging?
Sure the set up is a beatdown, but judging has to be even tougher. And I have to think it would be more fun to judge if it were totally subjective and your heat was not just a matter of your best three waves and a jump, or whatever, but rather let's count the entire time out there on the water. Focus, drive, amplitude, personality, flow, originality, how you get on the wave and how you get off. What you do while you're there. Wave count, air time and spray points if you really have to have points. It seems to me the human brain is fully capable of taking it all in and deciding who was absolutely shredding out there without having to add up numbers. And maybe I'm just dreaming here, but I do a lot of that.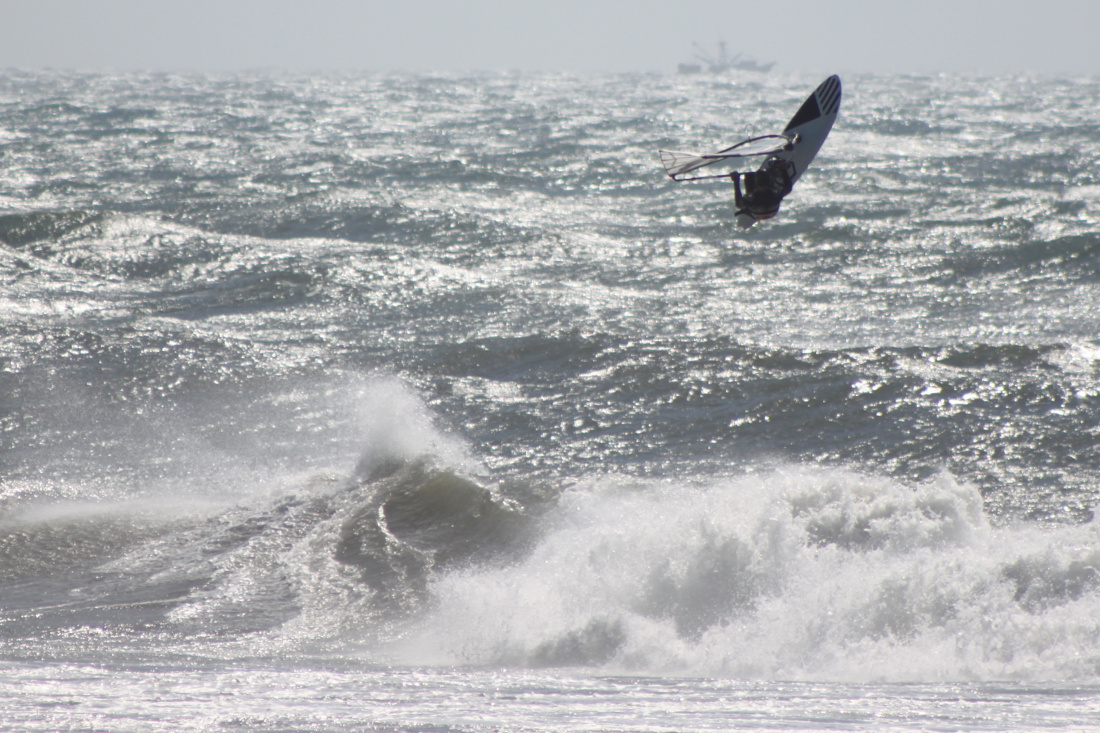 Dana Miller, photo by Tigi
Any chance you'll sail in the Bash this year?
That is hard to say. As you know, I'm generally terrified of making time commitments in order to leave my options open. Like just in case there's a south swell showing in the Cape or the jetty catches on fire again. Though I have sailed the Rock a couple times already this Spring and it's been kind of fun. It's been more side shore on these more Northerly flows when the NPH sets up a little higher in the Pacific. The sand bars are looking strong right now too so it seems as if it might actually shape up to be a good year for the Rock sailing.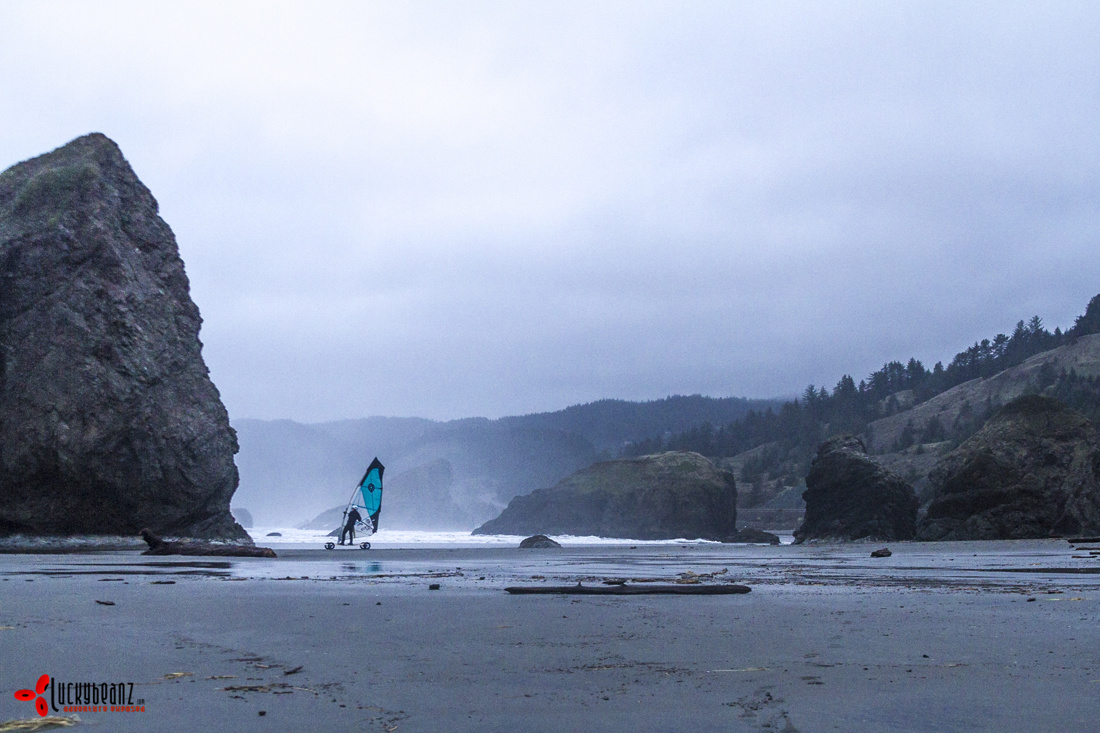 Dana beach skate-sailing
Would you like to take this opportunity to send a little love out to your sponsors?
More than every chance I get for sure. Chinook, Dakine and NoLimitz all go huge and bring the components that help make me brave and contribute so large to my state of dial. Promotion keeps me warm and lends me the confidence I could do a huge swim and still come out smiling. Quatro built every single board I'm riding and I'm a better and far more agile rider just putting my feet in the straps. And of course, I'm so stoked to be riding for Goya now too. Those sails in partnership with Keith's most amazing boards have done so much to take me places on the wave I never thought I would be going. Big Winds brings it so huge as well. Yeah, and we would be hating it without the shops. Let's stoke them with all the love and gratitude possible.
For more about me and the local area, check out Boardhead International. Especially the "report " page for a blog archive that goes back over nearly ten years of some of the greatest hits and features reports on all the past AWT events here in Pistol. With my respect and my gratitude. Dana Miller
Division: I'm just about to age out of Grand Masters and I've been known to fill out a pro heat once in awhile.
Previous AWT Events: Pistol River every year since 2010 and I went down to help Joe do the Santa Cruz in 2013
Planned 2017 IWT Events: Just the Pistol since I haven't been traveling much and have been putting my resources into getting ready for the next couple things. So even though I don't have a travel budget this year, since they are having it about a mile from where I'm staying these days, I can probably swing it.
Home Spot: I get more days at the Cape Sebastian here in Pistol River then any of the other local spots, followed by the Rogue Jetty in Gold Beach.
Gear: Lots. That van is packed and with so much more than I need or deserve for sure.
Write-up by Simeon Glasson, Interview by Tom Soltysiak, and Photos by Mark Harpur and Tigi