Day 3 of the Makani Classic started off with ominous grey skies and torrential downpours. Once the rain subsided though, competition resumed! Picking up where we left off from yesterday, the first round of Women's heats were completed as well as two of three Youth Round One heats. The Youth division's third heat was done but the judges decided to re-run that heat due to inadequate conditions. Next was the Amateur heat 7, then the wind looked like it was going to cooperate, so Head Judge Matt Pritchard decided to jump back to the Youth heat three to try to get that finished up…BUT…no such luck. The Youth heat three was abandoned yet again. This time the judges decided to take a big enough break to allow the conditions to prove steady. After another round of rain blew through, the rest of the competition ran smoothly. We were able to finish up semi-finals in Youth and Women, all of Amateur Round Two, and even run our first Single Elimination FINAL of the event in the Master's division. At the closing of a long day of competition, the moon was shining brightly as the Masters exited the water. They were ushered onto a stage to hear the results – congratulations to you all! Thanks to the fans who stuck around to support our competitors.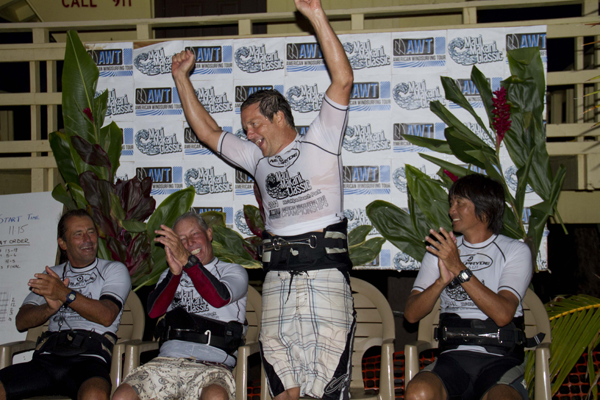 Despite a few weather delays and abandoned heats, the event continued to run smoothly. Tomorrow's competition will include Amateur and Expert semi-finals as well as the rest of our Single Elimination FINAL heats. Come by the beach or tune in online to catch the rest of the excitement.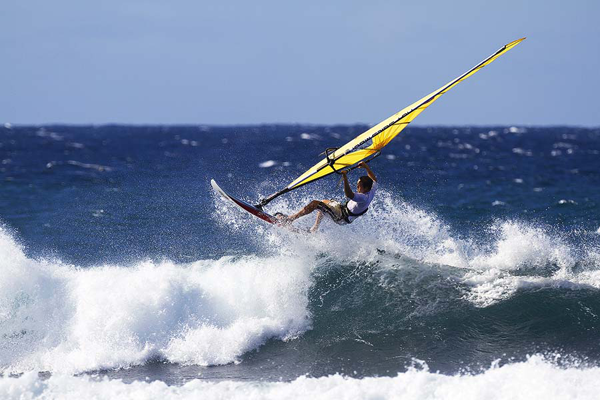 The Makani Classic 2011 has been dedicated to our friend, Troy Collins who passed away earlier this week. Troy, founder of the King of the Bay contests, was a passionate windsurfer and strong supporter of the AWT. His vibrant personality lit up the beach and his outgoing friendliness was hard to miss.
Sending our love from the AWT family to the Collins family – Troy will always be remembered!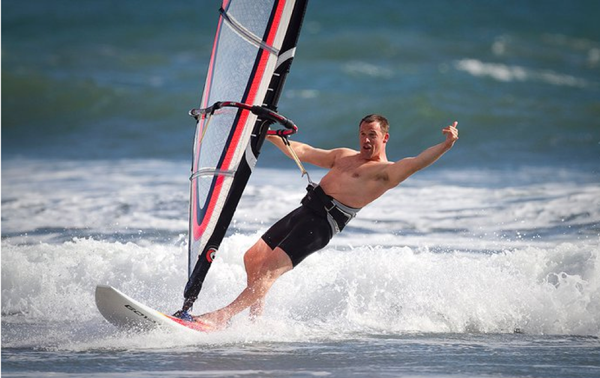 We would also like to say "Aloha" to all of our fans who watched LIVE from home! Tune infor more action at www.internationalwindsurfingtour.com/live-4