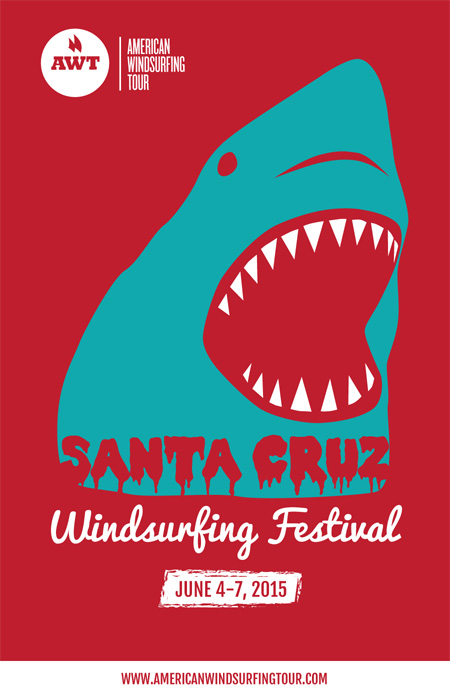 Waddell Creek, one of California's premier beach breaks, is the site of the second event for the AWT's 2015 season. For the fifth year in a row, the AWT will be presenting the Santa Cruz Windsurfing Festival. Competitors from across the globe are set to descend upon this hotly contested stretch of beach that sits squarely in the path of the tremendous Northern California wind machine. There is every indication that the local sandbar conditions are at a very favorable level for this time of year already. In the coming weeks leading up to the event there is only going to be more buildup from incoming south swells that truly set the stage for Waddell to deliver a platter of shreddable peaks in a target rich environment.
This show is going to be one not to miss, and you can bet that there will be a strong crew of local and non local sailors ready to mix it up and do serious battle. There is never a dull moment as the Pro, Amateur, Masters, Grand Masters, and Youth divisions take the stage to show what they have to offer the judges and spectators that will line up off HWY 1 during the first weekend in June.
A little throwback video for your viewing pleasure.