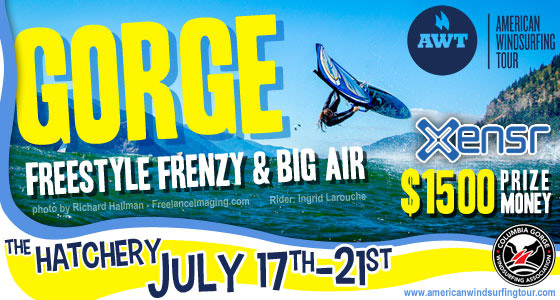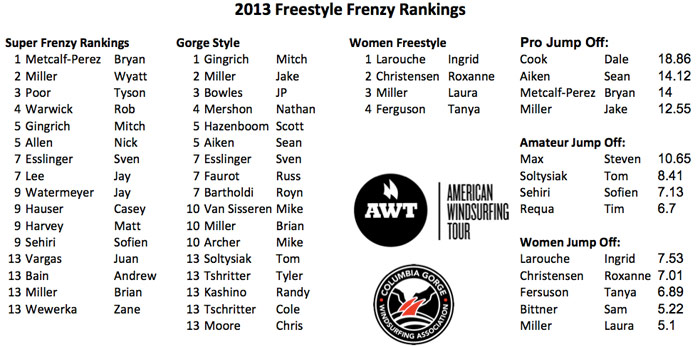 After a 5 year hiatus, the Freestyle Frenzy is returning to the Hatchery thanks to the AWT, Xensr, and the CGWA. Organizers are looking forward to bringing a big show to the Washington side of the Columbia River Gorge. Adding to the excitement of a freestyle contest, will be a big air jump off contest. Riders will be hooked up with XensrCases to objectively measure the height of the riders' jumps in real time.
Event dates are July 17th-21st. We will run the best 2 days condition dependent. Registration is $30 per rider. Free for all women and kids 16 and under. Sign up today to hold your spot in this exciting come-back event!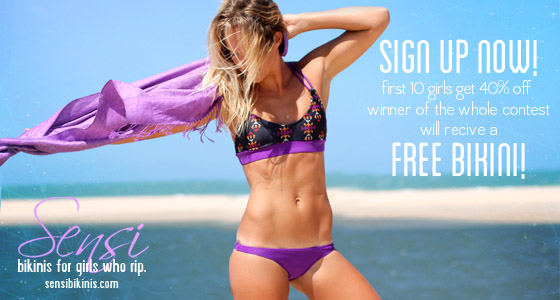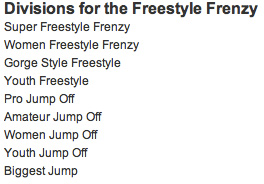 Prizes to be Won at Freestyle Frenzy
$1500 in Prize Money
Chinook Carbon Boom of your choice
NoLimitz Mast
Ezzy Sail
Ezzy Mast
$500 Vela Gift Certificate
Dakine backpacks/hats/swag
Black Project Freestyle Fin
Makani Fins
Sensi Bikini
Registration is free for all women, and kids 16 and under!
Registered riders for Frenzy/Big Air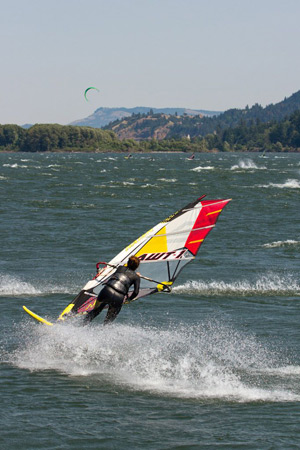 Schedule of Events:
Contest Window: July 17th-21st. Event will run the best 2 days of the window depending on conditions.
· Tuesday, July 16th: Opening Night. Registration/Check in at Everybody's in White Salmon 6-8PM.
· Wednesday, July 17th: "Those Dudes Who Get Together and Jam" Featuring NoLimitz' Ryan Kolberg & CGWA's Greg Stiegel!!!!!! Live @ The Sandbar Cafe 6-8pm
· Thursday, July 18th: "Children of the Wind" Movie Primer at Skylight Theater (Andrew's Pizza) 7:30pm: Tickets online $11. 9:30pm: Regular movie price. One night only!
· Awards: Presented at the beach upon completion of the event. There may be a closing night party TBD. Stay tuned.