Building off of our successes over the last few years, we are adding 2 stops to the tour this year. The Rio Vista Grand Slam and the Gorge Beach Bash, which will include Slalom, Speed, Freestyle, and kids racing. All ages and types of sailors are invited, as it is for fun! The Rio Vista Grand Slam and the Gorge Beach Bash are back-to-back, following the Pistol River event in June.
Gorge Bash info:
-Schedule: Friday, Saturday and Sunday June 24,25, 26. Race Schedule will be posted and announced during the event
-Registration: Click Here Stonehedge Gardens in Hood River starting at 6pm. The address is 3405 Wine Country Ave. Hood River, Oregon
-Location: Event Site, Hood River
-Disciplines:
-Slalom: Pro, Amateur
-Freeride: Amateur, Figure 8
-Freestyle: Pro, Amateur
-Kids: Slalom, Figure 8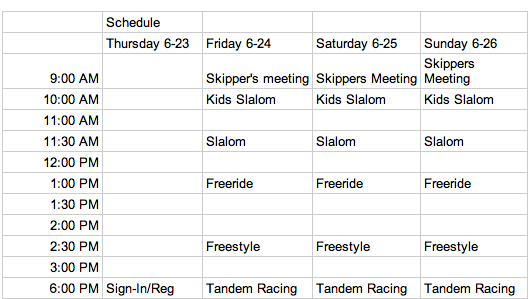 Sign-In at "Pray For Wind" Party at Stonehedge for 6pm on Thursday – Pick up your race package here.
Outdoor Concert Presented by 10 Barrel at Waterfront Park Amphitheater for 6pm on Friday
Bonneville Power Trio's Live Classic Windsurfing Show at the Columbia Center for the Arts for 7pm on Saturday
Current Race Schedule subject to change and update during the event.