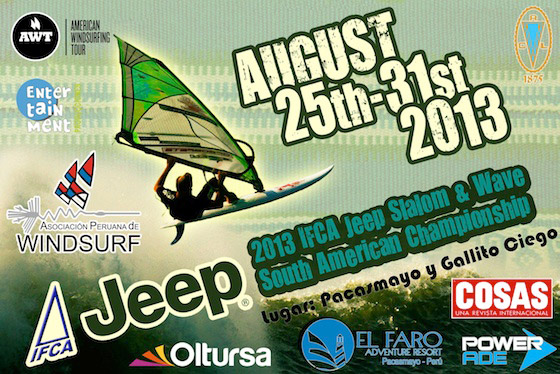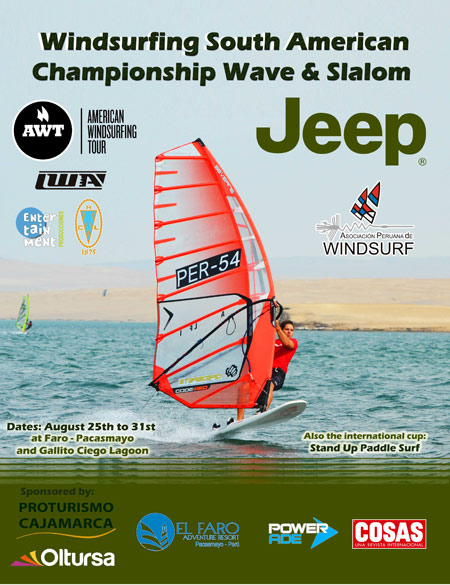 Transportation: Fly into Lima connect to Pacasmayo on a 12 hr bus ride or connect to Trujillo airport. 1 hour drive to Pacasmayo from Trujillo. Email Ricardo at rgugli@me.com to confirm your transportation from Lima
Accommodations: Competitors have a special price at the Hotel El Faro Adventure Resort.
For more information about the event, please read the official 2013_IFCA_Slalom_Wave_SA_APW_NoR.doc.
To download the doc, click here.
Please check out the contest site at PacasmayoClassic.com
Register for the 2013 Tour today