AWT Essaouira set off in style today with 30-knot winds and fun-size waves providing the Amateurs, Masters and Ladies great conditions to showcase their skills.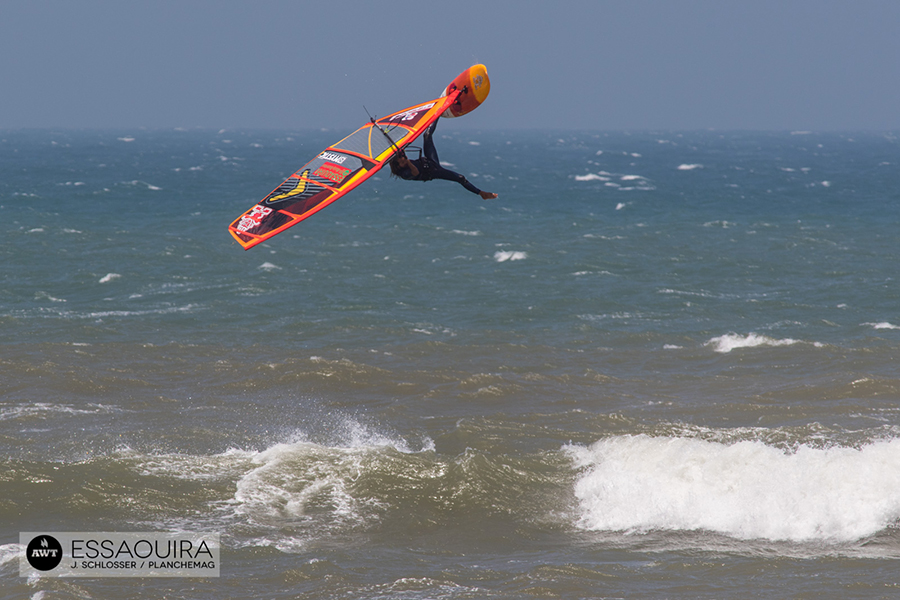 After an early morning registration the conditions built and competition was called on for the amateurs, shortly followed by the masters and women. Competitors from thirteen countries including America, France, Germany, Brazil, Italy and many more took on the best of Morocco in 10 minute heats with two jumps and two waves to count. A near perfect backloop, landed by Mana, started off the very first heat and every rider throughout the day pushed their own limits in the strengthening winds.
We have one more heat in round three to complete; with the top two from this heat joining those who have already made it all the way through to the semi finals.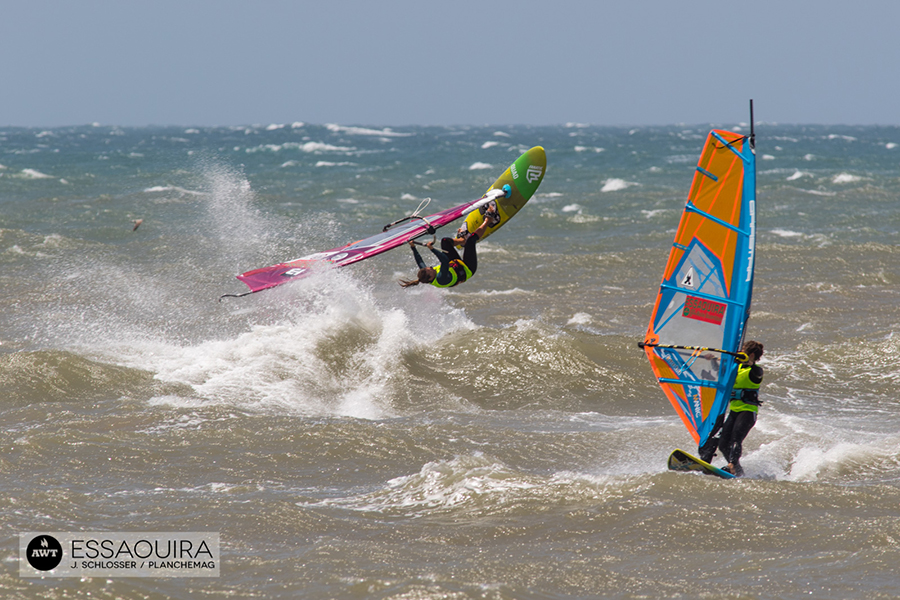 In the women's fleet Ingrid Larouche has taken two wins from two, putting her in a commanding position ahead of the other ladies. We have combined the masters and grand masters into one fleet, and it's the experience of Spiess that is shining through so far.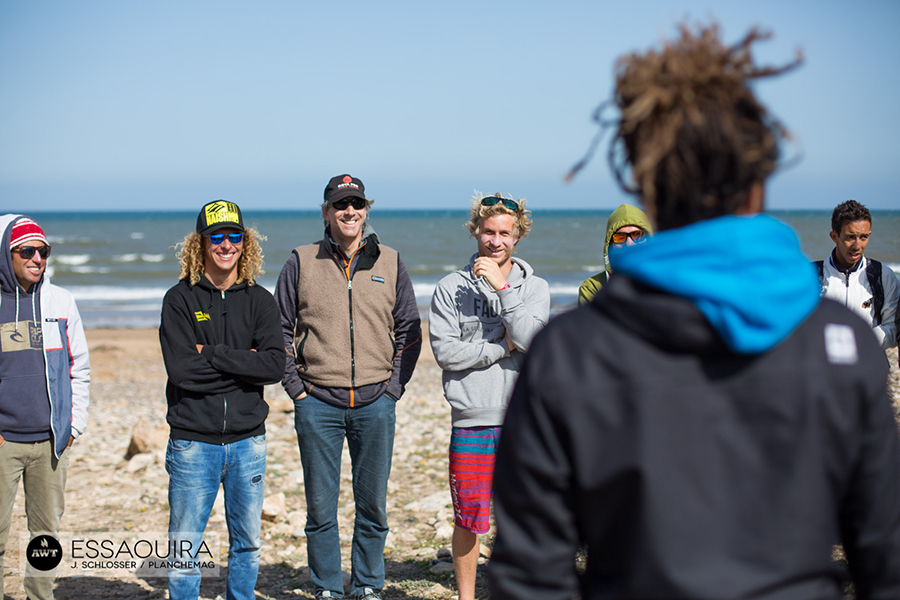 The day finished off with a fantastic opening ceremony in town where the sailors and organisers gathered to meet with the government, before everyone enjoyed food and drinks in Resto Taros.
The competition will continue with a 10:30 skipper's meeting tomorrow, with first possible start at 12:00.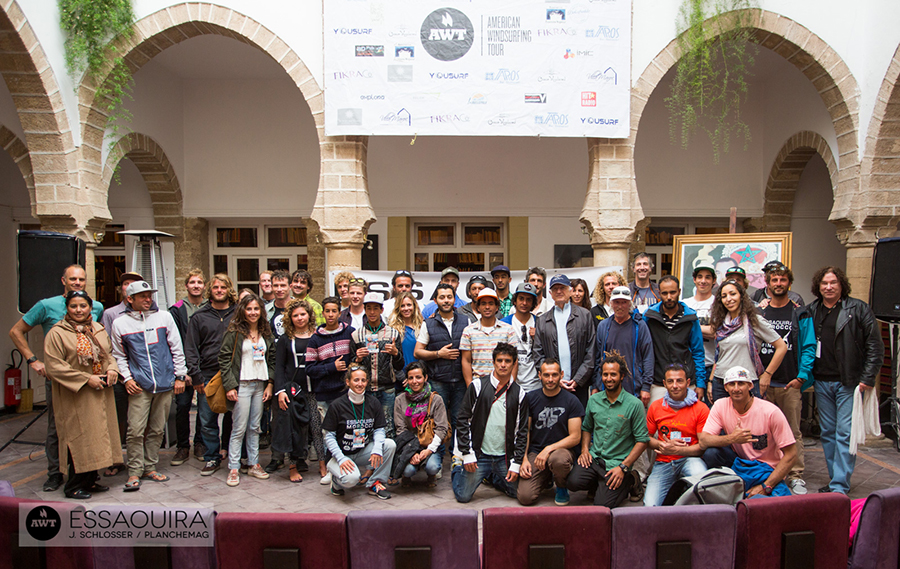 Text by Amy Carter
Photos by Julien Schlosser