Life as an AWT Tourist – Tony Litke
With the season nearly upon us there are many of you out there considering whether to make this year your debut on the Tour. We caught up with AWT regular Tony Litke from Canada during his family trip to Maui recently so that he could share his insight and give you that boost that you might need!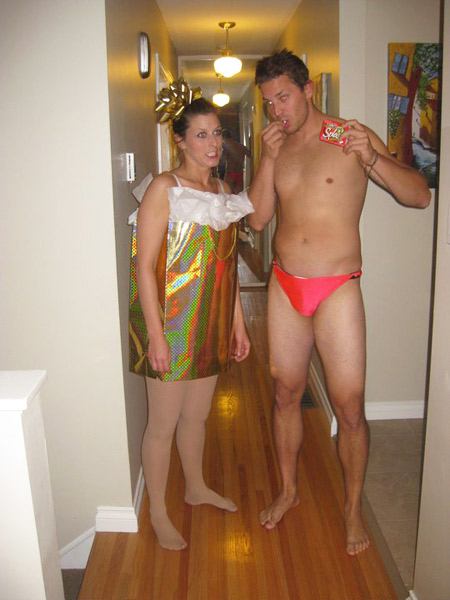 Nationality: Canadian
Status: Married to Melodie (but open to take on a 1-2 more in states where that is legal)
Where do you live? Victoria, BC, Canada
How did you start windsurfing?
In the fall of 2008 I moved too far from the mountains and soon after I decided I needed a new winter sport. The kiter jumps at the local spot looked a lot like making tea, but the windsurfers used the transition to gain air just like snowboarding, BMX and skateboarding which I was used to. I went out and bought an 110L board and some sails and in January 2009 set about learning to windsurf. Turns out Windsurfing was really hard. Had I known that, maybe I would have started kiting, but now I am so happy I made the choice I did. The reward was well worth the frustration. Fast forward a year and a half and I went to Pistol River for the first time!
What is your home spot like?
Cold, clean, no crowds, no sharks, no sand. We've got a great local scene though, spanning a range of ages and experience, all centered around a great community wind resource. www.bigwavedave.ca Vancouver Island is such a great location for wind sports. Although we don't get a lot of wave sailing, there is amazing clean surf all year, and Nitinat is about as much of a sure thing as you can get in the summer to fill boots with stupid crazy steady wind bump and jump sailing.
Debut year on AWT: 2011
Equipment used: 85L Quatro Quad, HSM Q4UD, Black Project Fins
Favorite move: Cheese Roll
2014 will be your 4th year attending AWT events, what makes you keep coming back?
The people! The atmosphere! Tequila pong… I could go on… It's hard to put to words how much fun the events are. There you are in some of the best and most unique sailing locations in the West, hanging out with your 100 new best friends, sailing, messing around, hanging around. Everyone is approachable, even the pros. It's a chance to meet new people, make connections, and just have an overall awesome time. Sam and the crew put together a top notch event, not too serious, not too loose, and plenty of after sailing events to keep you interested.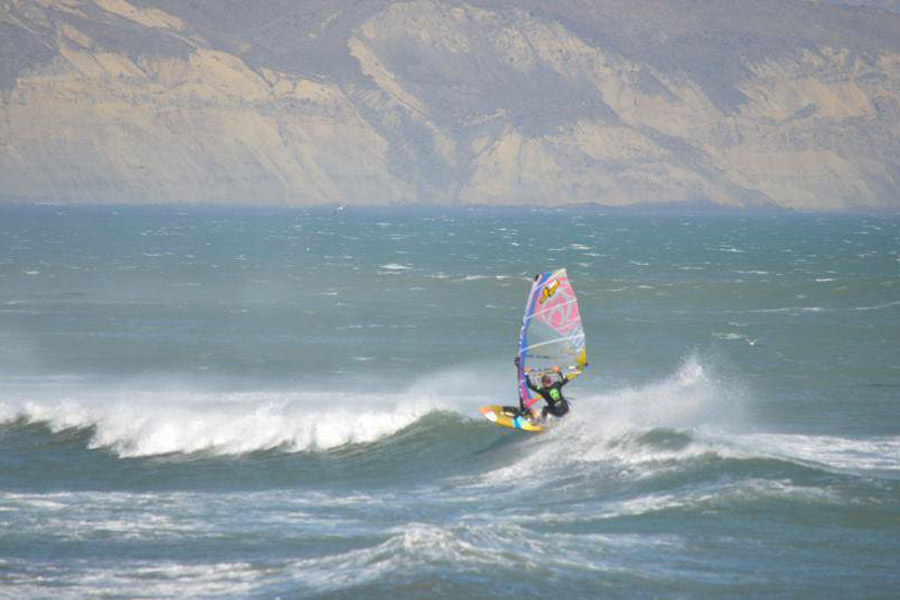 Many have referred to the family atmosphere at events, can you tell us how your wife Melodie has been involved?
I wasn't getting a lot of support being gone from June to August at AWT events and leaving her at home, so two summers ago I decided to pitch dragging her down to Santa Cruz. Initially there was hesitation and some convincing was necessary, but I promised her sunshine, good friends, and good times. As expected Santa Cruz was a blast, from the parties in Davenport to hanging out on the beach watching heats, she met lots of the same people I had met at events prior, and overall really enjoyed herself. The crowds at the events are so diverse, young, old, middle age, from around the world, but the one thing that is the same is how inclusive everyone is despite this, and I think that really helped draw her in and make her feel part of the event. Last summer Melodie came with me and we drove down to Baja for the Quatro Desert Showdown. We stayed at Solo Sports and she helped tabulate scores for the judges while I worked the Beach Marshalling duties. All the events are great, but Baja is such a good time.
What has been your most enjoyable event so far and why?
Baja for sure, we had epic conditions last year; up to mast high waves, side off 3.7-4.7, all your food taken care of and Louis standing there offering me a Baja Fog seconds after I came off the water. Surf the morning, sail the afternoon, that place is heaven on Mexico! Pistol River is awesome too, Gold Beach is such a fun place to spend a week, it's so different than the ordinary and Ted at the Inn of the Beachcomber is such a great host. I'm pretty sure Russ Farout and I ruled the beer pong table at both Baja and Pistol so that was a major plus too. The break at Waddell is a lot of fun too, it's like Pistol River crossed with a kitten. Meow.
What would you like to see integrated into future events?
I really like the SUP contest that has happened the last couple years at Pistol River concurrently with the AWT event. Last year SUP-surfing was a bit of a savior as for the first time since the tour started the winds were a bit fickle and we even saw some rain. SUP is such a good compliment to Windsurfing, and I think keeping the two hitched will make for some good crossover opportunities for both competition and the industry to draw in more people to windsurfing. It'd be great to keep that contest going, and maybe add another one to Santa Cruz or Baja? The events are always so jam packed though, that I see this not being really easy to pull off.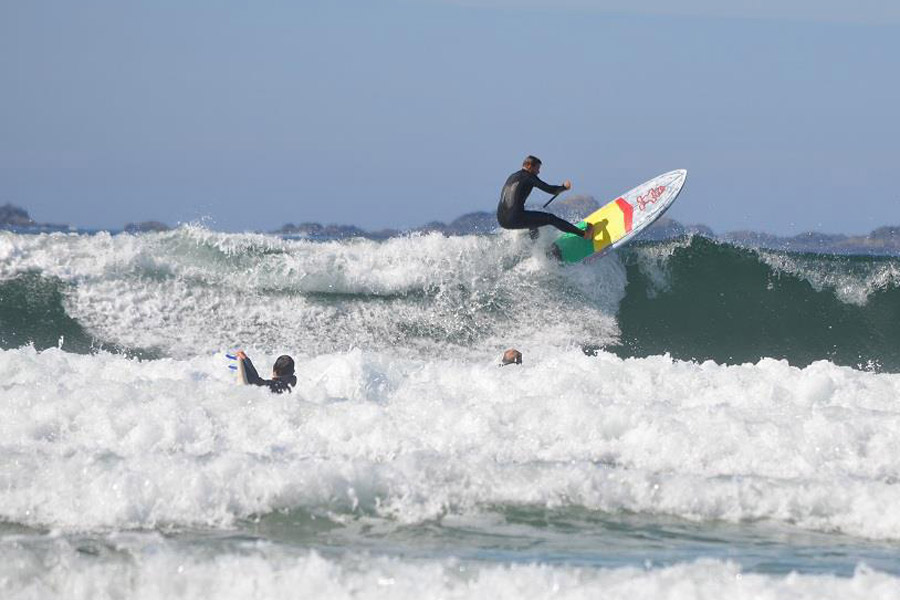 What would you say to a rider considering joining the Tour this year?
Just do it! You have no excuses not to! The events are top notch, you get a chance to sail beside the guys designing the equipment you are riding, and they are always open to chat. The social atmosphere is great, you'll return home with some new lifelong friends whose couch you can crash on the next time your on Maui! Last but not least it is a great excuse to head out and sail a spot you've never been to before. For me, coming from Canada, I doubt I would have ever sailed Waddell or driven to Baja had it not been for the AWT – experiences I wouldn't trade for anything.
If you would like to learn more about the Tour please get in touch and we will be happy to help.
Sam Bittner – AWT Tour Director (sam@tradewindevents.com)
Chris Freeman – AWT Tour Head Judge (chris@blackprojectfins.com)