1. What is your history with the AWT?
I met Sam Bittner in 2009 in Maui and was thrilled when I heard she was starting the AWT. My first event was the 2013 Aloha classic and it was an experience I never dreamed would happen.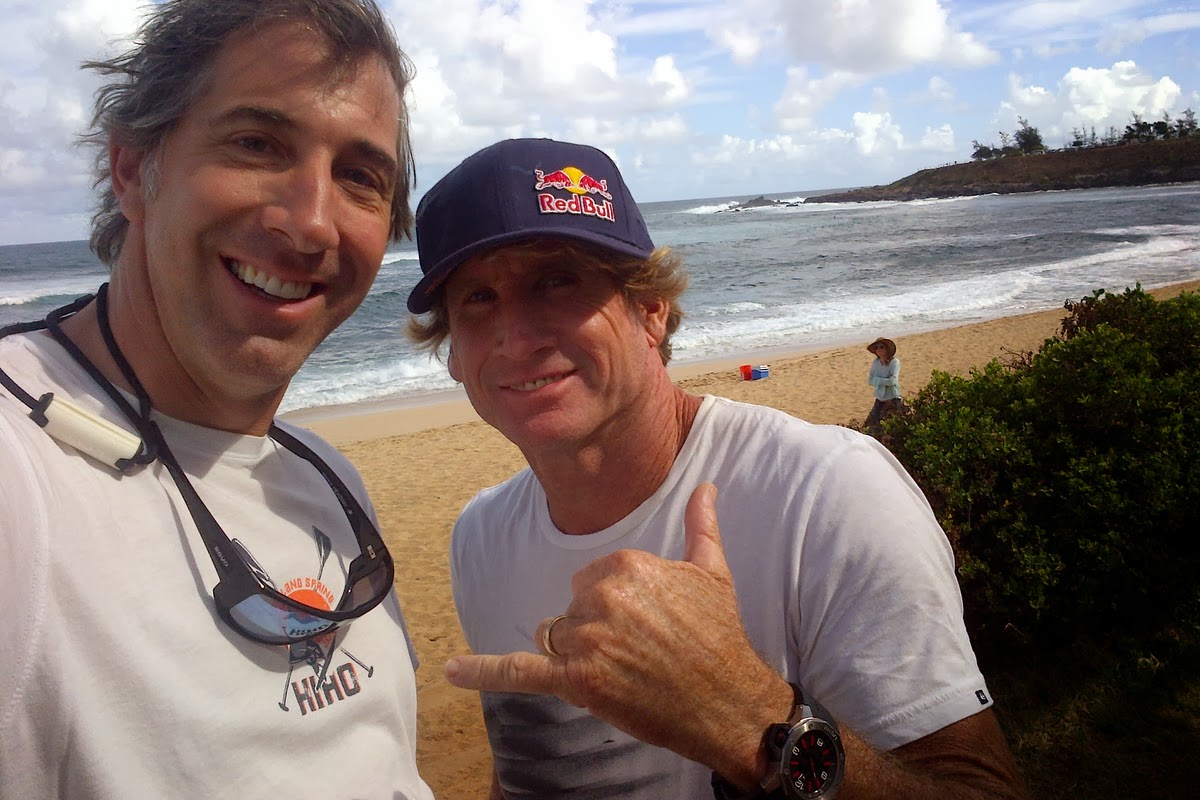 2. What are you excited for in the 2017 IWT?
I'm excited that there are more locations and there will likely be even more pros and amateurs joining the tour from around the world.
3. Who are your sponsors?
I wish I had sponsors – I'm grateful that my wife, kids and work colleagues encourage me take time to attend a few events each year.
4. Who are your inspirations?
Well Robby Naish would be the top of the list. Super windsurfer, entrepreneur, fluent in German and he is so nice when you are standing next to him at a 10am skippers meeting at Ho'okipa. AWT champions Boujmaa Guilloul and Kevin Pritchard are awesome and passionate windsurfers. I'm humbled to have attended several events where I got to know them and got to watch them compete in the pros. In the masters, former champ (and fellow Canadian) Dan Thomson and current champ Jeff Albright are amazingly dedicated and inspire me to sail more. And grand masters Colby Deer, Dwight Bode and Scott Shoemaker are who I hope to compete with in just a few years.
5. What is your favorite spot to windsurf?
The northeast corner of Georgian Bay in Ontario on a warm southwest wind day that makes the iconic Canadian pine trees grow sideways.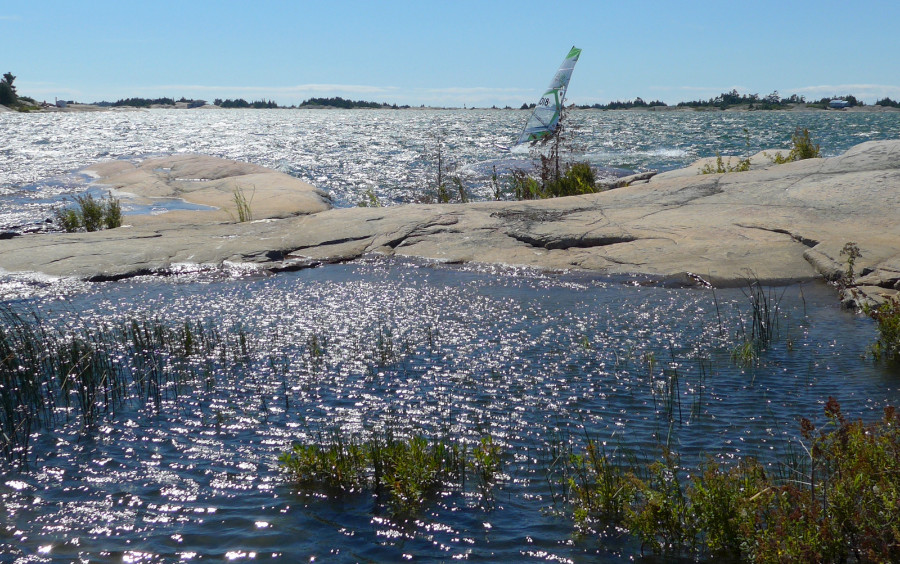 6. What is your favorite travel trick when traveling with windsurf gear?
Air Canada sadly doesn't allow windsurfing gear. So I rent gear, from local pros like Matt Pritchard in Maui, Boujmaa Guilloul in Morocco, or Josh Angulo in Cap Verde – and that is usually cheaper anyway. Having a pro recommend the right equipment has helped with my windsurfing.
7. What has been your top windsurfing moment?
The very first time I made it back into the beach at Ho'okipa during the Aloha Classic in 2013. I never thought I'd ever windsurf there in the winter waves – it is where the pros belong. But for just $200 I had four 15 minute heats there with 3 other amateurs, even if they were all way better than me.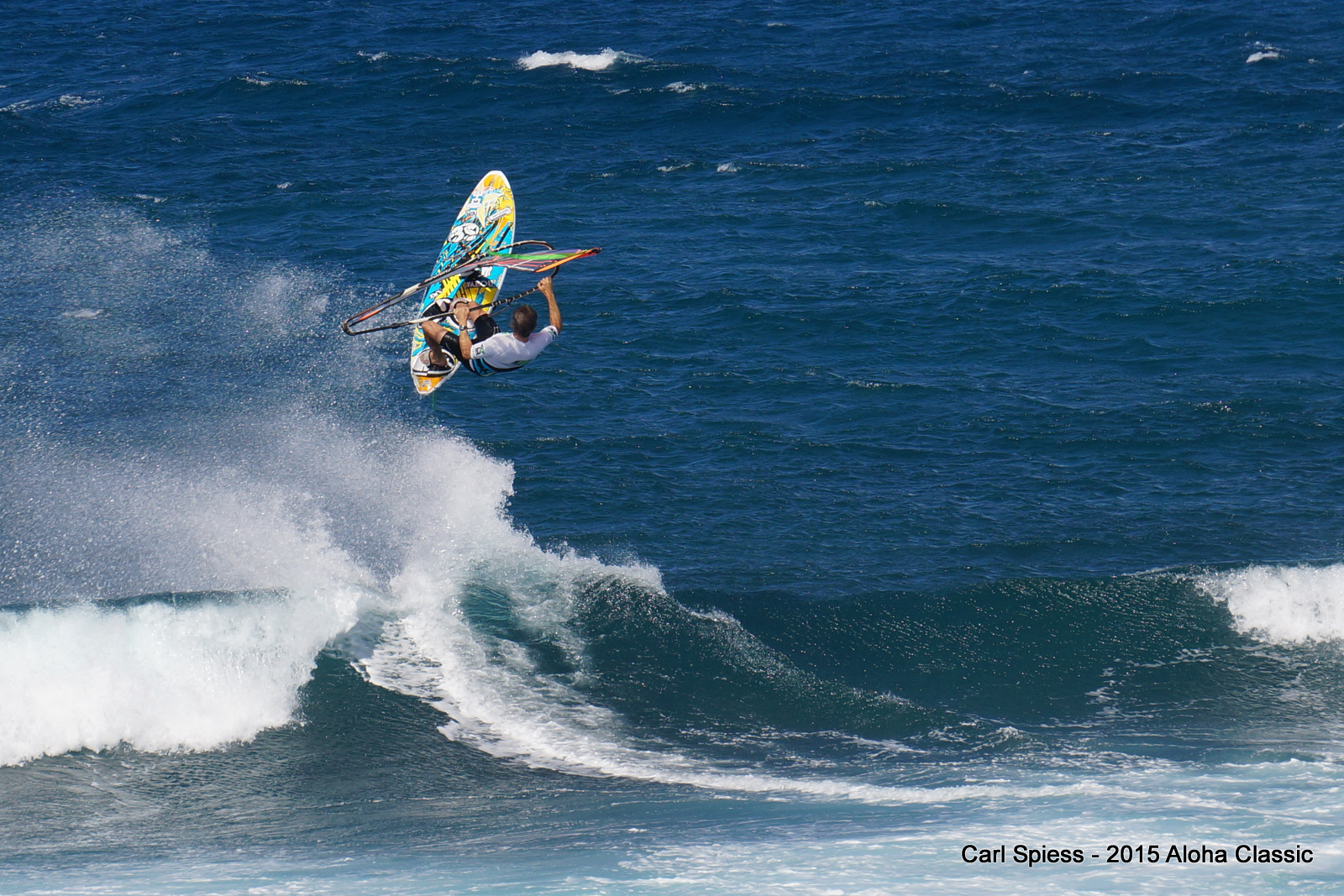 But a close second has to be the Pro/Am in the 2016 Desert Showdown. I was randomly selected to partner with Kevin Pritchard and we got the folks cheering on the beach with some of our trick attempts:
Sharing waves with a Pro

8. Tell us about your favorite AWT trip.
Morocco last year. Amazing culture, great food and solid conditions. Oh, and it wasn't expensive. But I missed having my family there, so I actually have to say that the AWT trips to Baja with my family were my favorites.
9. Tell us about your first memory windsurfing.
When I figured out how to stay upwind!
10. Who do you wish you were windsurfing with right now?
My wife, niece, daughter or sons.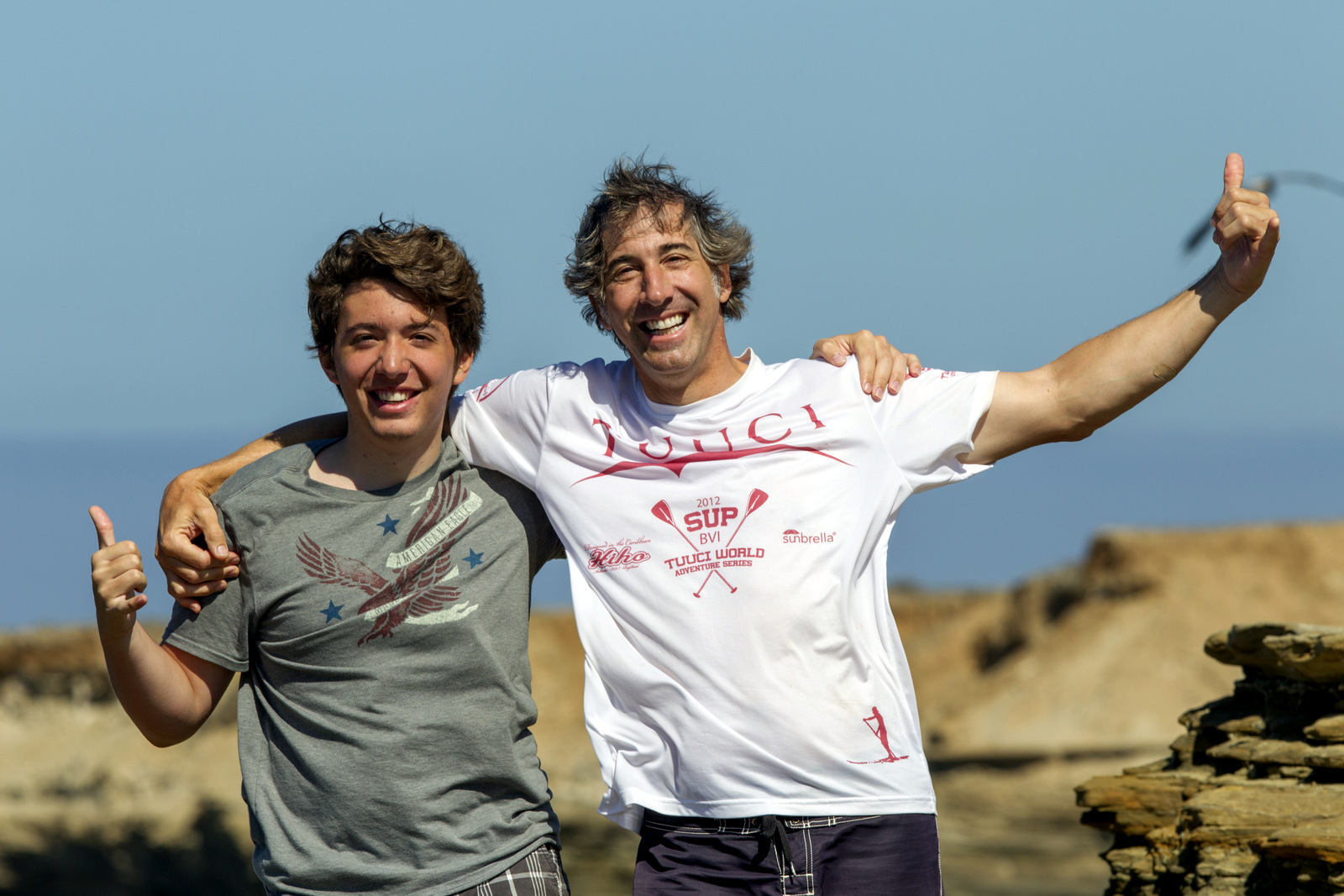 11. What do you hope to accomplish with your windsurfing this year?
More turns, higher jumps and come home again without hurting myself.
12. Tell us about a comical or extreme rescue you've experienced.
In Morocco, Kevin Pritchard was on Boujmaa's jetski shooting video when the ski stopped working and was floating downwind into the shore break. Bouj sailed downwind, used his windsurfer like a tugboat to tow the disabled jetski into shore and then sailed upwind in time to make it into his next heat. Amazing. Did I mention Boujmaa is an inspiration?
13. What is your favorite post session meal?
Anything they serve from Emerita's kitchen at Solosports in Baja.
14. What is on your pre-competition/session playlist?
Wave after wave by Mr. Probz. I used it in my drone wavesailing video edit…
Baja Drone Waves

15. What is your favorite non-windsurfing AWT memory?
Hiking and biking with my wife at Solosports in Baja.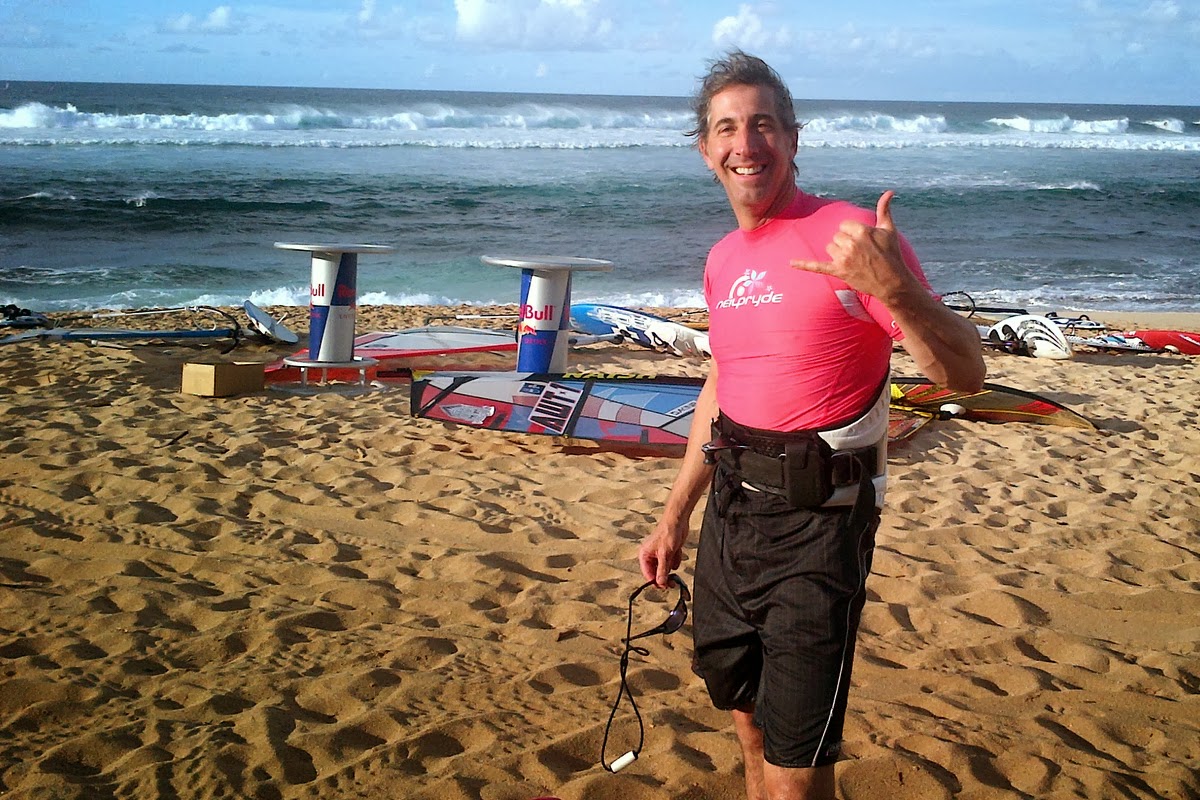 16. What is your sail/board combo?
At home an old North Duke 6.2 and Skate 108 for practising Vulcans in Canadian summer winds. On the AWT, whatever I rented!
17. Where did you learn to windsurf?
Georgian Bay, Ontario. I finally learned to jibe properly in Aruba from Charles Dasher 25 years ago. And I became inspired to keep pushing myself by learning freestyle in Bonaire from Andy Brandt 10 years ago. More recently I learned to wavesail from Matt Pritchard and KMac at a clinic in Baja and they convinced me to go to the Aloha in 2013. Windsurfing clinic weeks are amazing to help keep you inspired and AWT events are almost like clinics, you get video coverage and tips from the pros when you come back to shore.
18. How long have you been windsurfing?
37 years. A friend loaned me his teak boom windsurfer one design when I was 16. I was hooked. My parents bought me a YPSI Wayler shortly after that.
19. What do you do when you are not windsurfing?
I like to be with my wife and kids, and I work at helping people save and invest for a comfortable retirement.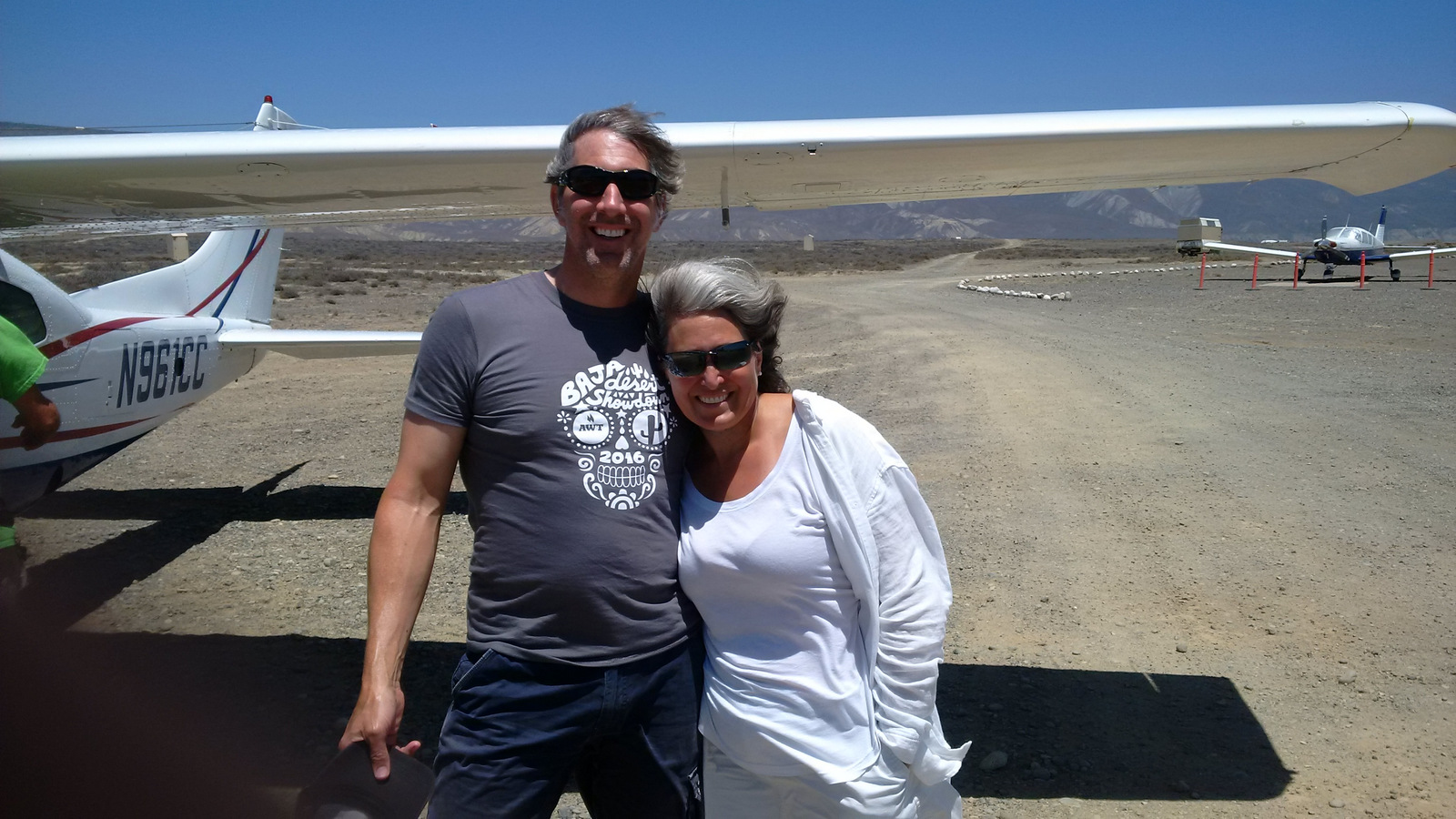 20. What's your favorite windsurfer joke?
Why did the kitesurfer cross the road? Oh, he didn't have a choice. But FYI I'm not a kite hater, I enjoy it a bit and it is a complementary sport to windsurfing.