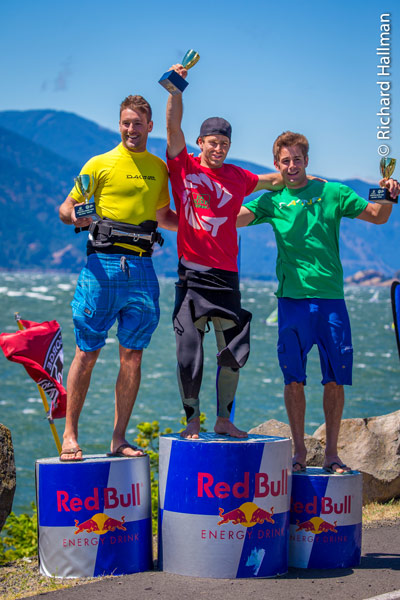 The three divisions, Super Frenzy, new school flat water freestyle; Gorge Style, older school big air moves & swell riding; and Women's ran heats all morning. The competition was close and action packed. The Super Frenzy was filled with impressive moves viewed by hundreds seated in the stadium of rocks at the "Jibe-a-torium." The Gorge Style wowed the crowed with impressive big air moves, highlighted by Jake Millers one-handed-forward-loop-wave to the judges. The women showed up in full force as well, led by Ingrid Larouche. Congratulations to our winners, Brian Metcalf-Perez, Ingrid Larouche, and Mitch Gingrich!
With the early start we were able to jump right into the Xensr Big Air contest in the afternoon. With winds forecasted to diminish throughout the afternoon the pro men, led by non other than Gorge Big Air master Dale Cook, finished first with a jump over 21 feet. The Amateurs and Women followed suit as winds and swell dissipated throughout the afternoon, but all heats were able to finish. With 4 days left in the competition window, Casey Hauser and Xensr will still hold more Big Air jumping for everyone as conditions allow. Congrats to Xensr Big Air winners, Dale Cook, Ingrid Larouche, and Steven Max.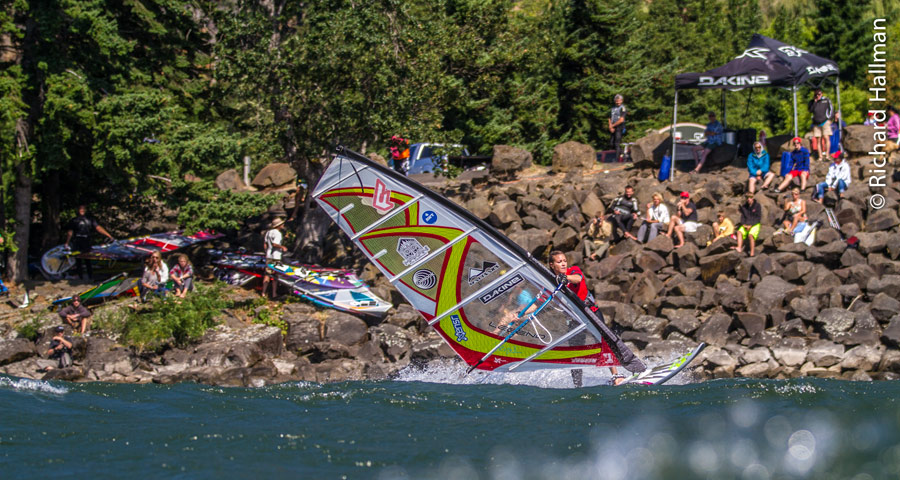 Check out the entire album of photos on our facebook page here.