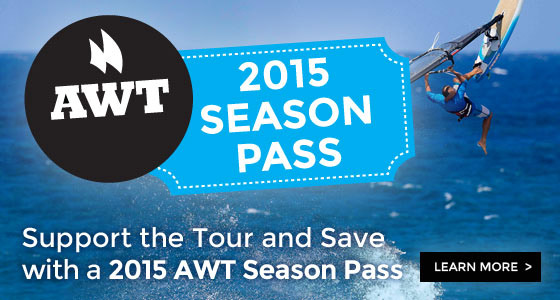 It's the New Year, which means the AWT season will be starting soon. We are offering a season pass, which gets you access to all events. This year we have 7 wave events, so if you are planning on following the tour, it is a great deal to grab. $500 will take care of all your registration fees for the year. That is a savings of $375 over the season!
Additionally, we will send you a 2015 calendar, featuring some of the best shots of the 2014 AWT year.
Snap this deal up, because it won't last forever. See you on tour for 2015, and join the AWT Family! Get to know the riders, and learn from the best. Everyone is welcome to join.