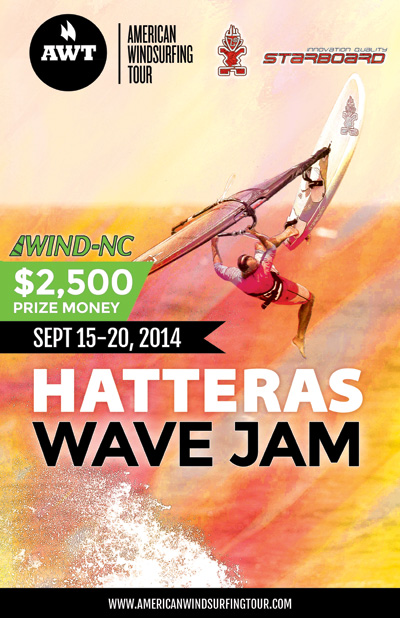 Sunday, September 14th: WindNC 7pm: Opening/registration/check in. Dinner included.
Monday, September 15th: First day of Contest, weather permitting.
Tuesday, September 16th: Sunset SUP at Ocean Air with cocktails then dinner at Pangea with $3 pints
Wednesday, September 17th: Mad Crabber
Thursday, September 18th: Open Night
Friday, September 19th: Closing party at Ocean Air with food and DJ. Dinner included.