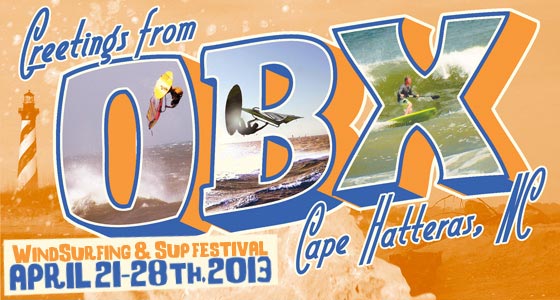 OBX Windfest April 21-28
Updates will be posted 1 or 2 days in advance depending on forecast. We will update you with the activities scheduled. For example with a good solid forecast of south west wind we might hit Ramp 34 for some wave riding. No wind, no problem! Let's go SUP at the Old lifeguard beach! A light breeze from the North, let's have some fun slalom runs or a long distance race at Island creek!
Each day will start with a short clinic by the PRO-RIDERS and if you want to push more you can hire WYATT MILLER and TYSON POOR for in-depth clinic on every aspect of the sport from speed to freestyle!
Weather you want to push your limits or just enjoy riding with pro-riders and have some fun there will be something for everyone and for all ages. Book your week off ASAP and come enjoy the OBX for a super fun week.
Check out OBX-Wind.com for more info.