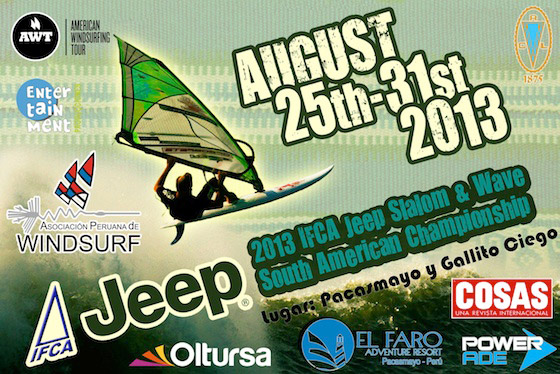 With the conclusion of the epic San Carlos Quatro Desert Showdown, it's time to look forward to the next event. The Pacasmayo Classic, set to kick off August 25 in Pacasmayo Peru, promises to be one not to miss. The Pacasmayo Classic takes place at one of the premier Port Tack Wave Sailing destinations in the world. The location offers one of the longest waves in the world, allowing riders to really show their skill and surf style.
The event is open to anyone, and already many of the top AWT riders have locked in their place. We expect to see Top Woman Ingrid Larouche, Top Master Ferdinando Lofreda, Amateur Winner Ruben Lemmens, and a slew of the top Pros from this year's tour. Tour Leader Camille Juban, along with other pros Bernd Roediger, Morgan Noireaux, and Russ Faurot are among those that are confirmed.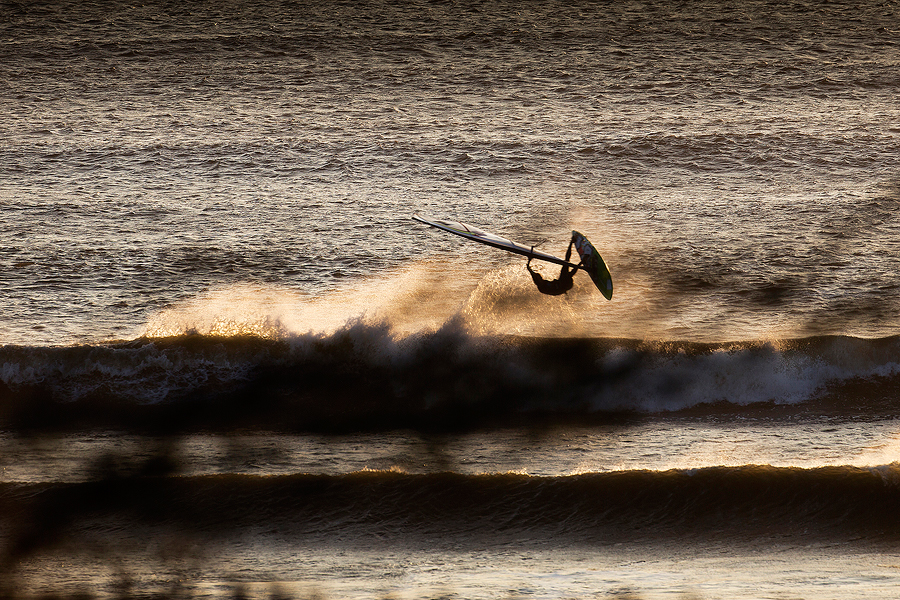 Competitors will stay at the Hotel El Faro Adventure Resort at a hugely discounted rate. For only $30/day you will be housed and fed. That is a deal that cannot be beat. For help with accommodations check with www.elfaropacasmayo.com, and also email reservas@elfaropacasmayo.com. Email Ricardo at rgugli@me.com with further questions, and to confirm your transportation from the airport in Lima to the eventsite. From Lima, you can fly, or catch a bus to Pacasmayo.
"Following my first full season on the AWT in 2012 I have concentrated on judging in 2013 and was extremely pleased to be asked to step up to be Head Judge for the Peru event this year. The AWT is a true wave riding tour and the addition of the Pacasmayo Classic in 2012 helped to underline this further. Following a hugely successful event in Mexico, riders are fully motivated to test their skills and score more ranking points at one of the longest waves in the world. Life on Tour is more than just time on the water. The cultural experience and travel which the AWT enables has changed my life forever and this next experience will be eyeopening. I am looking forward to meeting a whole new part of the AWT family in South America and catching up with many old friends from the region. The judges have worked closely together this year to further enhance our evaluation of riders' and the introduction of our new brackets at the last event further encouraged riders to push their limits in the earlier rounds with the knowledge that they would have a second chance without waiting for a double elimination. The new format was welcomed by riders, sponsors and media alike and this will be the preferred format in the future." Chris Freeman | AWT Pacasmayo Classic Head Judge
The Pacasmayo Classic is AWT sanctioned and a part of the IFCA South American Wave Sailing and Slalom Championships.
For more information about the event, please read the official 2013_IFCA_Slalom_Wave_SA_APW_NoR.doc.
To download the doc, click here.