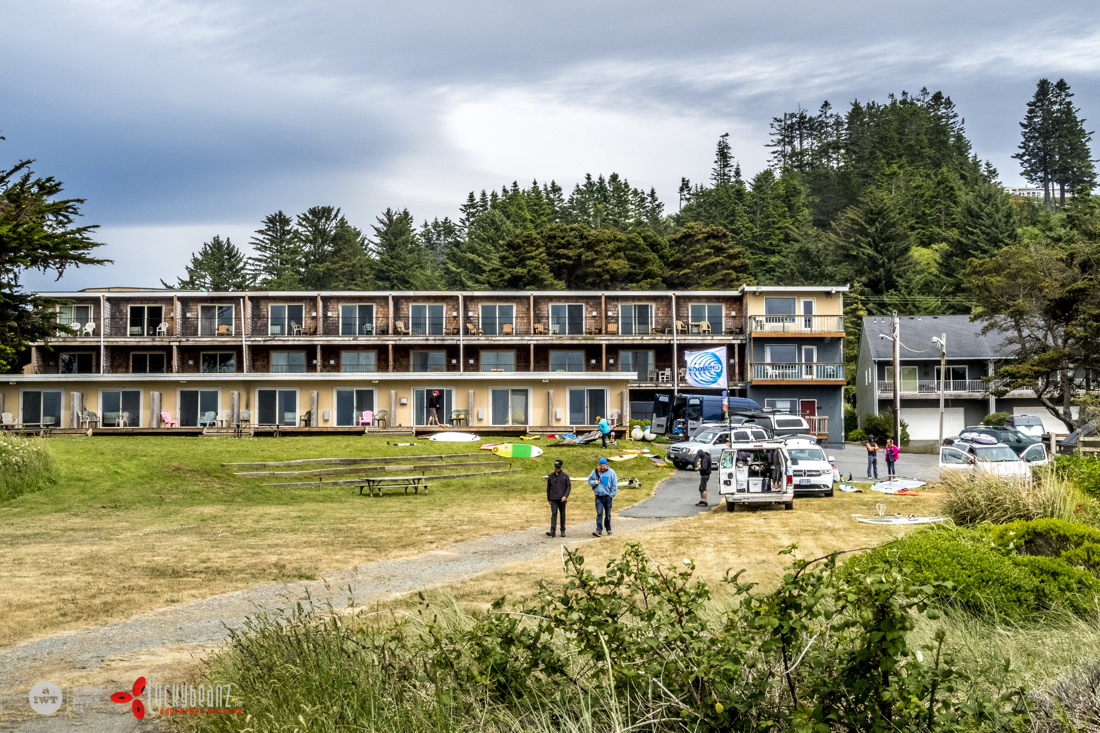 Inn of the Beachcomber
On the opening day of the the IWT Pistol River Wave Bash, competitors convened at the Inn of the Beachcomber in Gold Beach, Oregon, hoping the forecasted South Winds would show up. After a couple hours of socializing and meeting new and old friends, the wind did show up and with enough strength to rig 4.7 and 5.3 sails. With conditions looking good, head judge Simeon Glasson made the call for the expression session to start at 4 pm.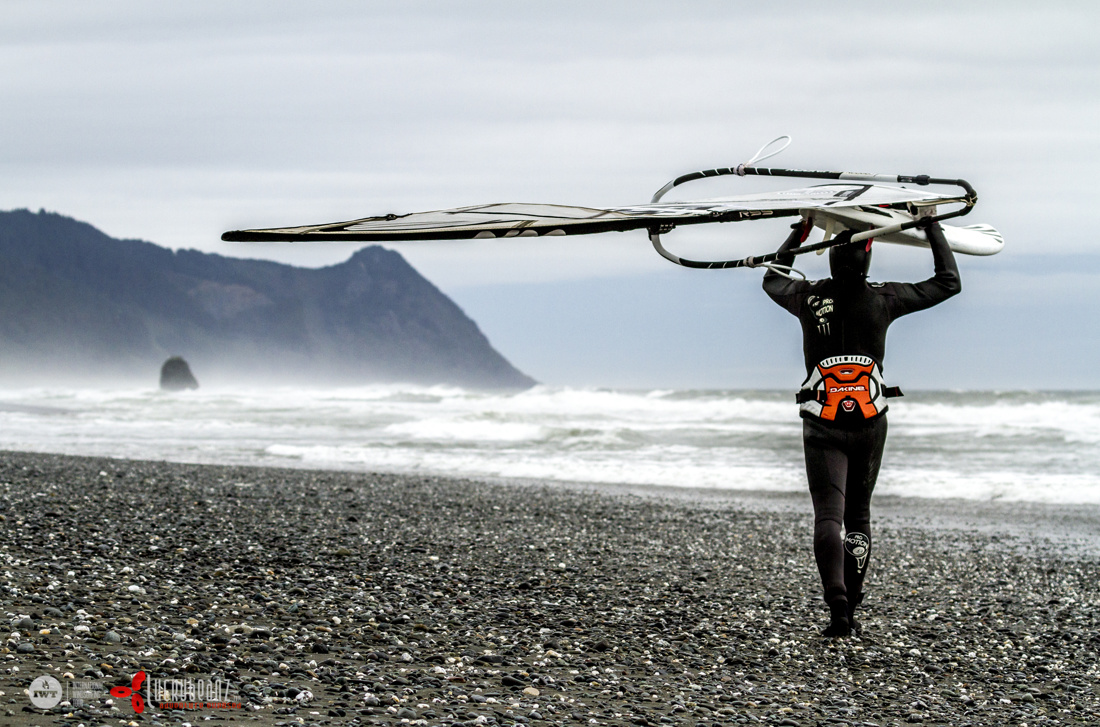 Dana Miller
After a rigging frenzy, eager competitors hit the water to test their skill with the South Winds. This was going to be interesting because the event was not only going to run in front of the Inn of the Beachcomber but also in Port Tack southerly wind conditions. Some of the competitors had never sailed port tack waves before, and with the punchy and heavy shore pound nerves were high.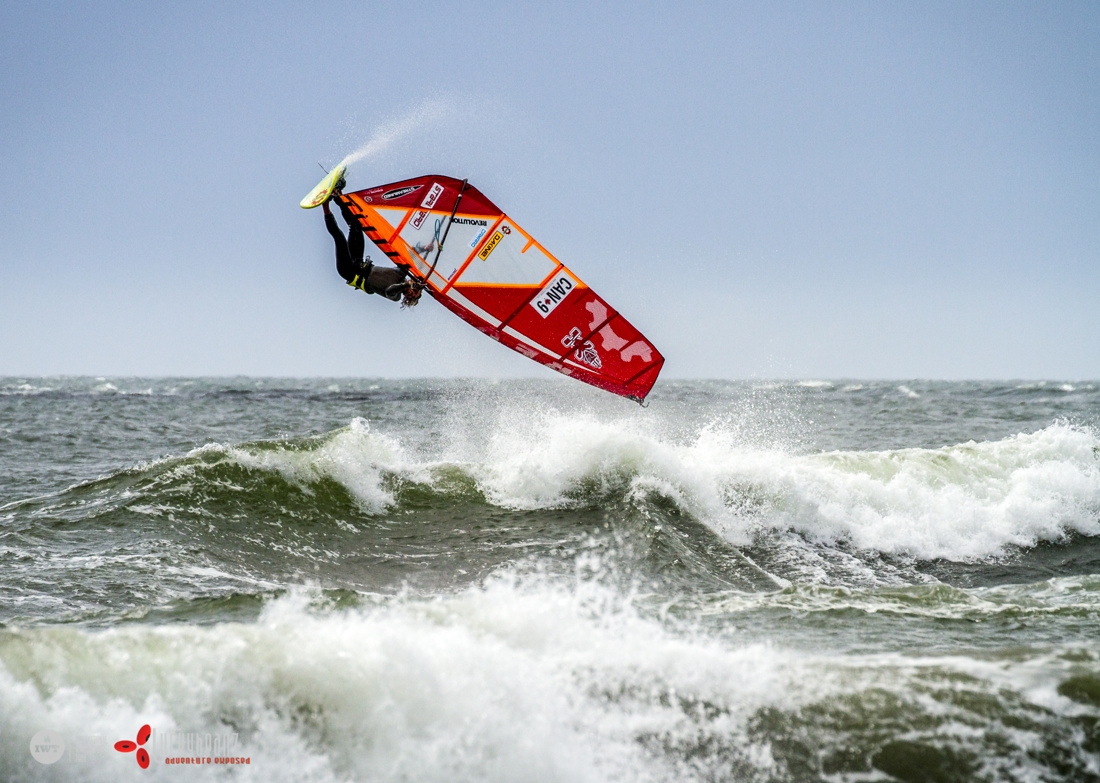 Phil Soltysiak
Immediately it was clear that some of the riders were more comfortable in Port Tack waves than others. Phil Soltysiak sailed off the beach and started putting on a freestyle clinic, showing how he earned the position of the 5th ranked Freestyle windsurfer in the world. Other stand outs included a strong showing by Tom Soltysiak, Jesse Cohen, Jen Carlisle and Ryan Alderman. All were hitting the lip in challenging onshore conditions and navigating the inside shore break with ease. Head judge Simeon had his hands full keeping an eye on all the action, and anticipation is building to find out who will be the 2017 IWT Pistol River expression session champion.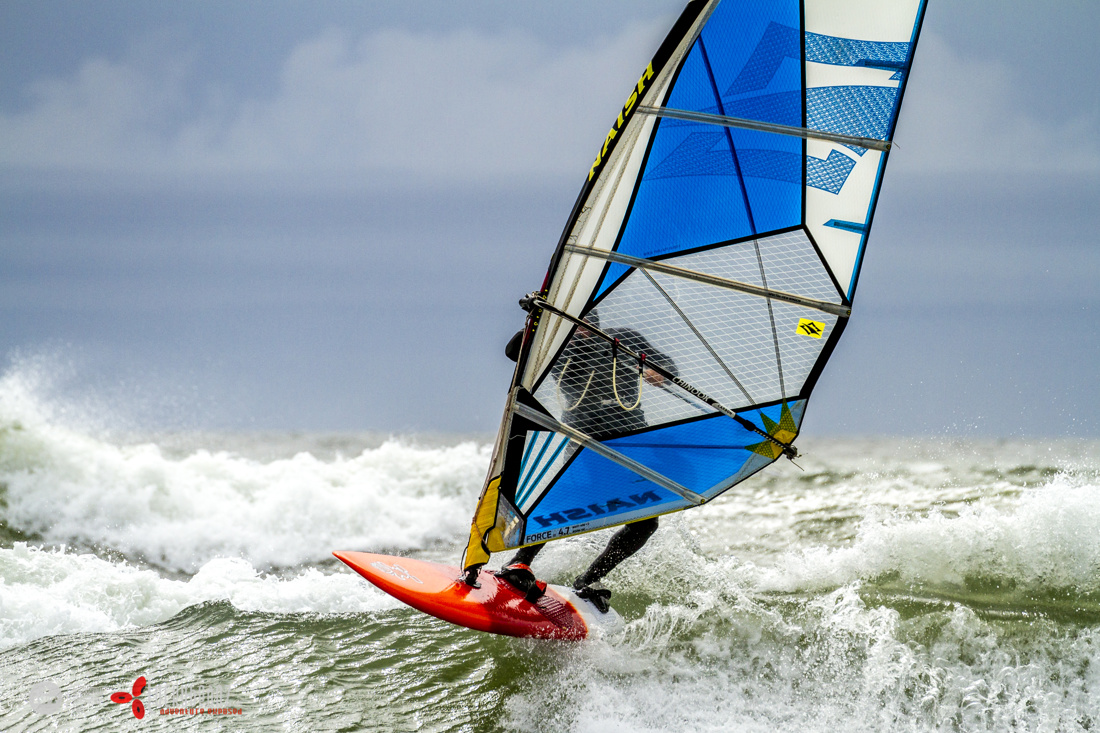 Jesse Cohen
After the session, everyone headed back to the Inn of the Beachcomber for an opening BBQ party with plenty of Full Sail Brewing Session Cerveza on hand. More competitors continued to stream in and the party continued late into the night. The forecast for the next few days shows more south winds so with a little luck we will be able to pull off some more Port Tack action. Check out our Facebook page for a full album of the day's action.
Text by Tony Litke and photos by Mark Harpur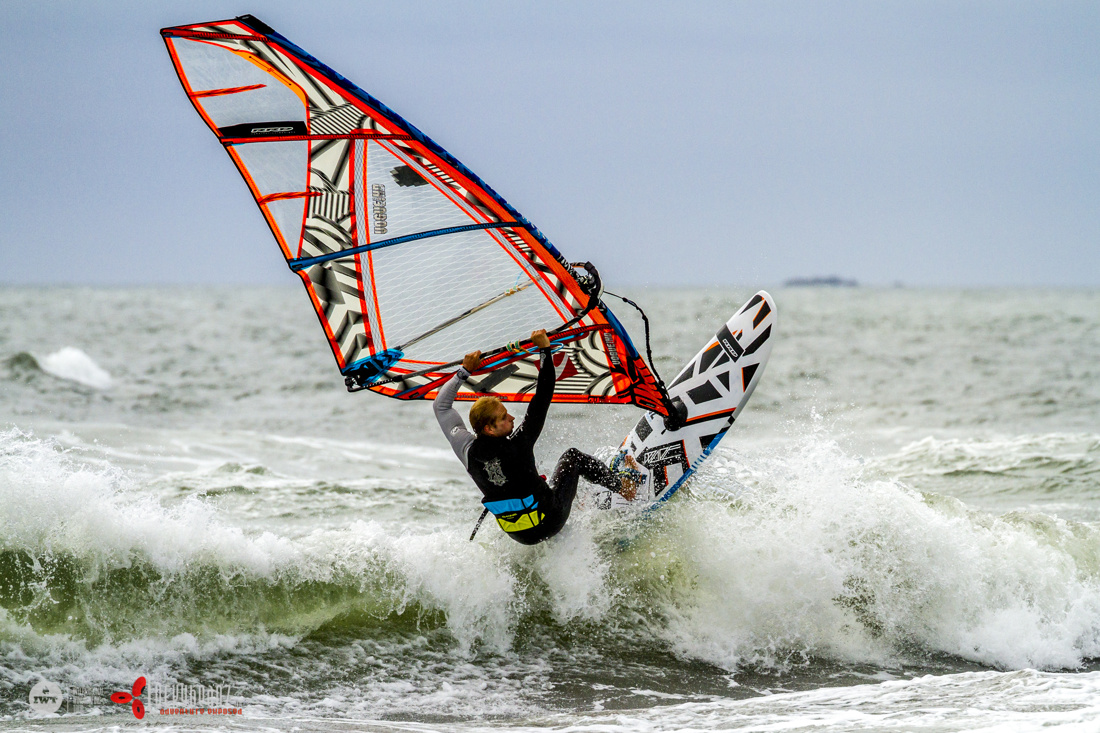 Gerry Ga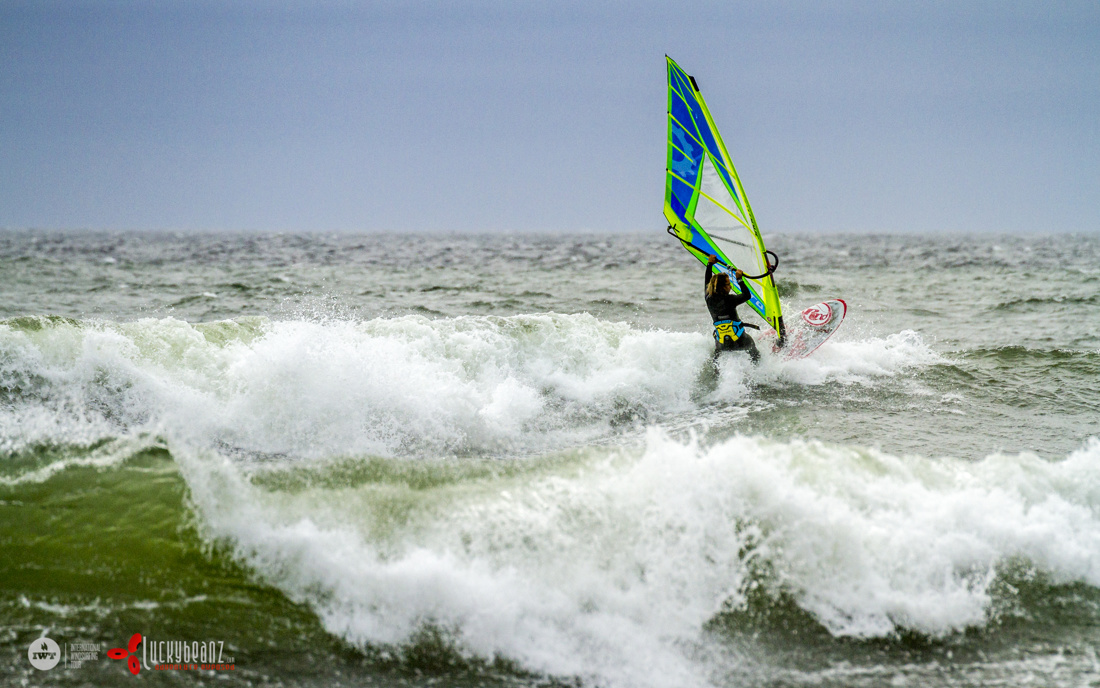 Tom Soltysiak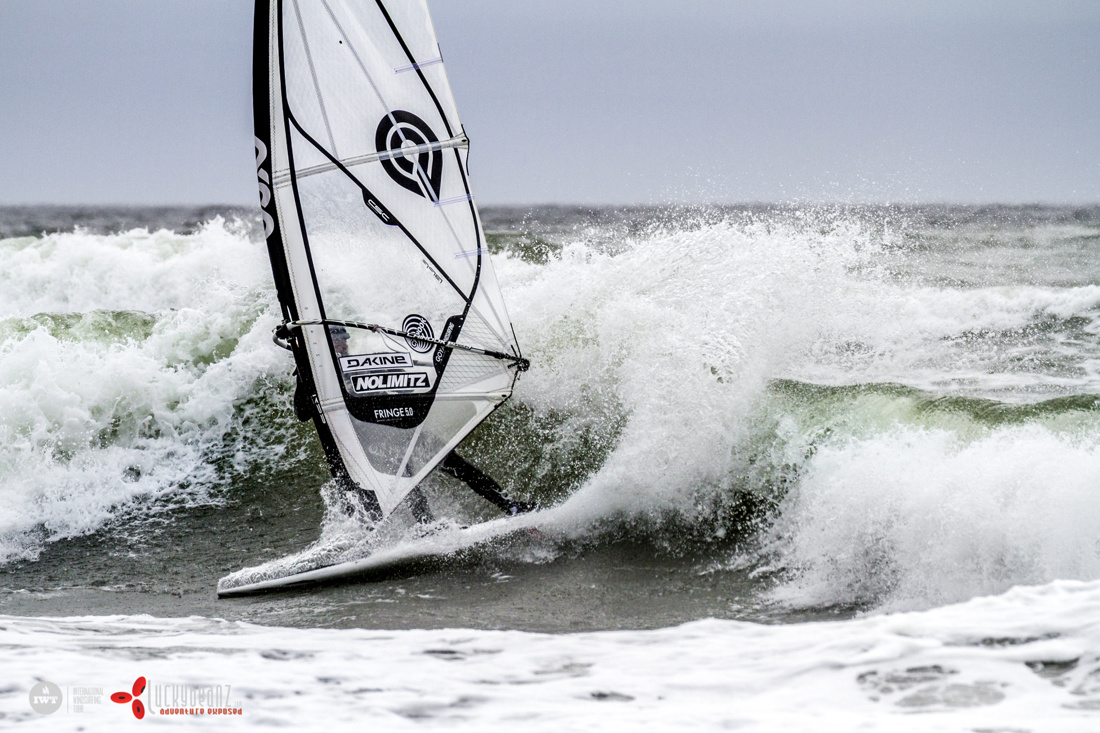 Dana Miller