Casey Hauser
Where are you from? I'm originally from Los Angeles, CA. I was fortunate enough to be introduced to windsurfing at a young age by my parents. Almost every weekend in the summer we'd pack up the Ford Taurus wagon and drive 3 hours outside of LA to Lake Isabella, just east of Bakersfield in the lower sierras. I wasn't originally to stoked on these weekend getaways, until one time another kid showed up with his parents, rigged up the same Bic kids rig that I had, and took off flying across the lake. Well, there was no doubt about it in my mind, I had to catch him. I remember jumping on that yellow Bic board with the dolphin daggerboard, just as a huge gust hit, and the feeling of the board effortlessly accelerating under my feet as I planed for the first time. Needless to say from that moment forward there was no looking back, this sport had hooked me for life.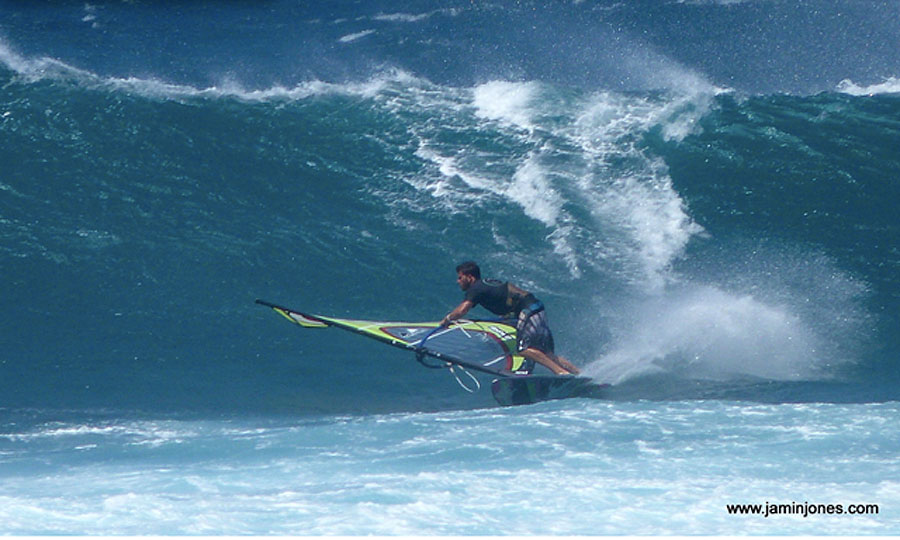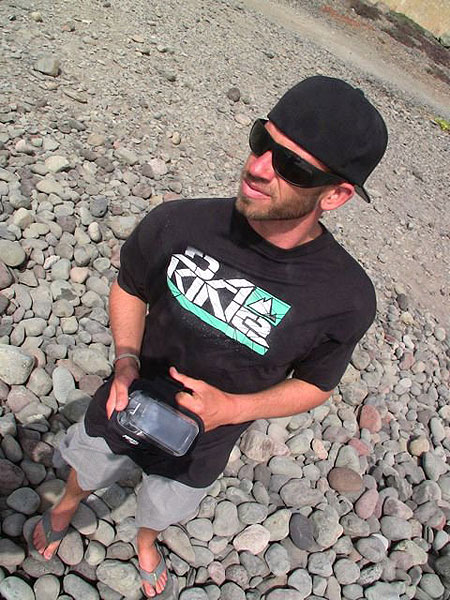 What are you doing with your life right now? Right, right now? I'm drinking a cup of coffee and contemplating what to make for breakfast ;).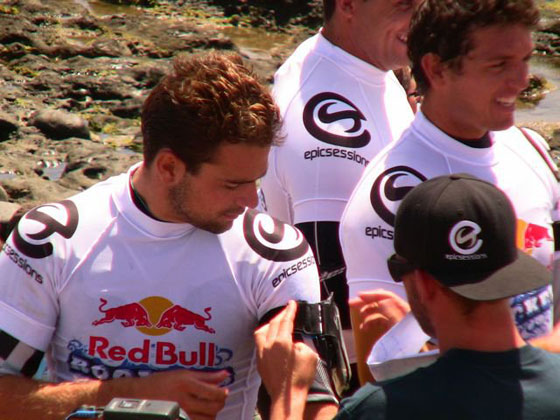 I currently work for EpicSessions.tv where we develop tools that can track a rider's entire session in full 3D, including jump heights, air time, spin rotations, speed, and more. We understand all to well that the best conditions are often times in the remote locations, and that a rider's most memorable moment can occur at any time, not just when they are lucky enough to have a camera on them. Our first product, the SmartCase, connects to an iPhone 4/4s or iPod Touch, and can record a rider's session to within 3mm accuracy anywhere, anytime, ensuring no epic moment is missed again! Our EpicSesh app allows riders to see their stats in real-time, keep a log of their sessions, compete with friends or in online contests, and much more! Since I focus on product testing, event planning, marketing, and team management, it's beneficial for me to be out in the field, which allows me to currently spend half my year on Maui and the other half in Hood River, OR, no complaints there!
What is your favorite place to sail?
Anywhere with consistent winds and friends. Wavesailing is my favorite discipline for sure, but I absolutely love slalom and freestyle as well. As long as it's windy and everyone is having a great time it's all good!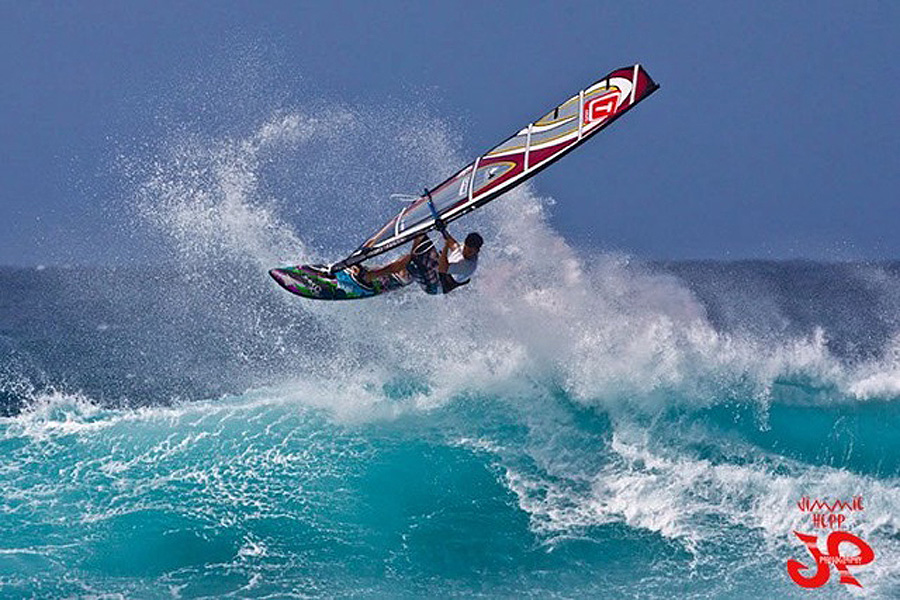 Who are your sponsors? What gear do you ride?
I'm sponsored by MauiSails, Tabou (PritchardWindsurfing.com), Dakine, Chinook, Makani Fins, and Kaenon Polarized. Since I've been on Maui for the winter wavesailing, I've spent most of my time on my MauiSails Ghosts and Tabou DaCurve 74 or 85. My favorite wavesailing setup is my Ghost 4.5 and DaCurve 74.
What are your inspirations?
My friends. They not only inspire me to push myself on the water, but also sharing their incredible talent and lifestyle has become my career, without them, I'd be lost for sure!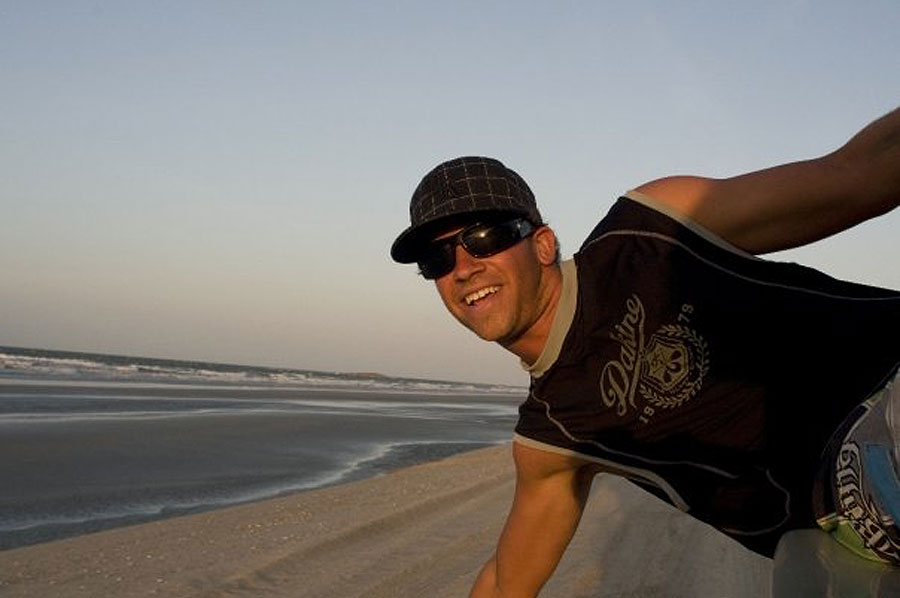 What was your favorite part about competing on the AWT last year?
Waddell. Being from Cali, it has always been my dream to compete in a wavesailing competition in my home state. Only thing better would be an AWT stop at Leo Carrillo!!!
What are your goals for 2012?
That's a long list, so for now let's just say getting through it one day at a time!
Words of Widsom?
Above all else, believe in yourself and trust your instincts. Often times the road less traveled might not seem the easiest, but it can lead to greater things than you ever imagined. Dream big, and go bigger!