Fiona Wylde
I am fifteen years old and totally hooked on windsurfing. My parents began teaching me how to windsurf when I was four. I didn't really like it all that much, but by the time I was seven I was starting to get a feeling for the sport. When I turned eleven I decided it was the year that I wanted to race. From then on, windsurfing has been one of my favorite things to do. I love slalom and formula racing, as well as wave sailing. Any day on the water is a great day!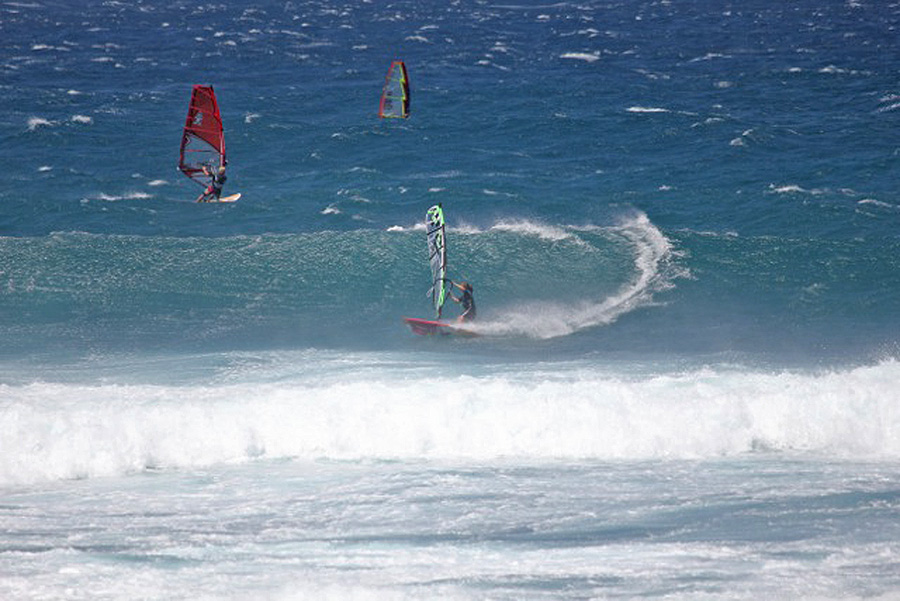 Photo: Ellen Wylde
Where are you from?
I am originally from Port Townsend Washington, but now I live in Hood River Oregon and Los Barriles Mexico.
What are you doing with your life right now?
This past summer I worked at Big Winds, in Hood River, teaching kids how to windsurf. It is a great job because it taught me how to explain important technique, that improved my own windsurfing along with the students.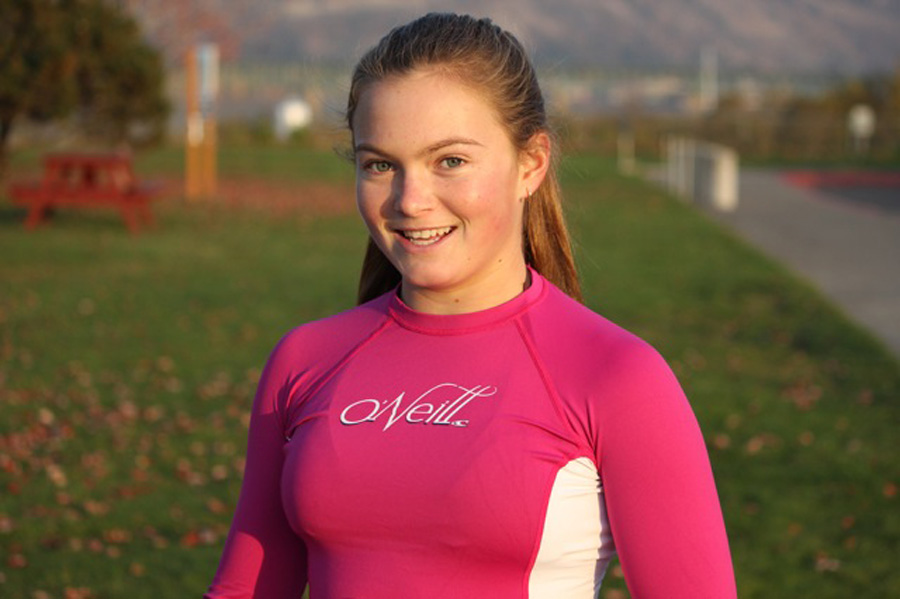 Photo: Ellen Wylde
What is your favorite place to sail?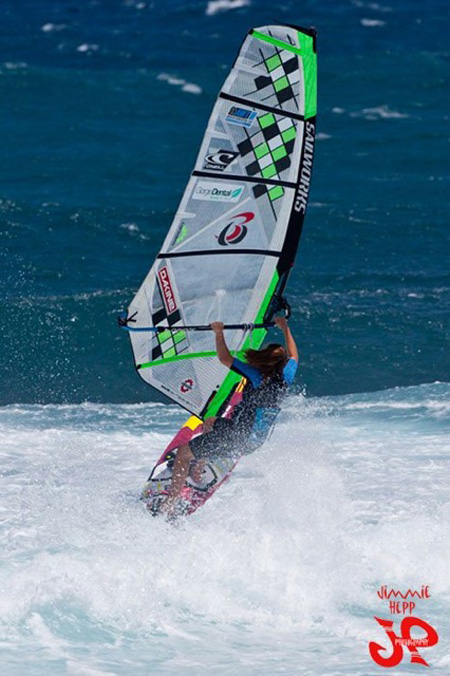 I love sailing anywhere it's windy. For me there isn't a specific spot where I like to sail the most, anyplace there is wind and water, I will be sailing. 🙂
If you could go anywhere in the world to windsurf, where would it be?
I just returned from my fist trip to Maui. I absolutely loved sailing at Hookipa, so I would return to Maui for some more wave action!
Who are your sponsors? What gear do you ride?
My sponsors are Big Winds, Sailworks, O'Neill, DaKine, Quatro and Gorge Dental. My favorite wave set up is a 3.4 Sailworks Revolution and the Quatro Quad KT 69.
What are your inspirations?
My friends and family inspire me the most. They make windsurfing really fun and exciting. They push me to the next level, and are there to cheer me on. There is noting better than sailing with your whole family and a group of friends!

What was your favorite part about competing on the AWT last year?
My favorite part about the AWT last year was the excitement that existed at the events. Everybody was so stoked on windsurfing that it felt like a honor to be part of the windsurfing community, it also made me push my limits and try new things. It was so much fun to be part of the AWT, I can't wait for this year!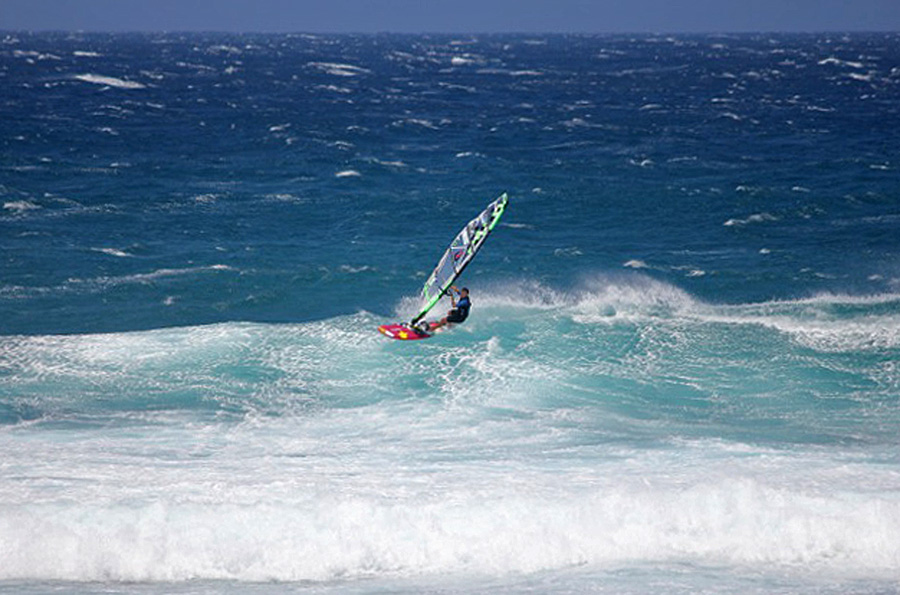 Photo: Ellen Wylde
What are your goals for 2012?
My goals for 2012 are to have fun, improve my windsurfing in all disiplines, and travel to more events.
Words of wisdom?
Have fun. Go Fast. Take chances.