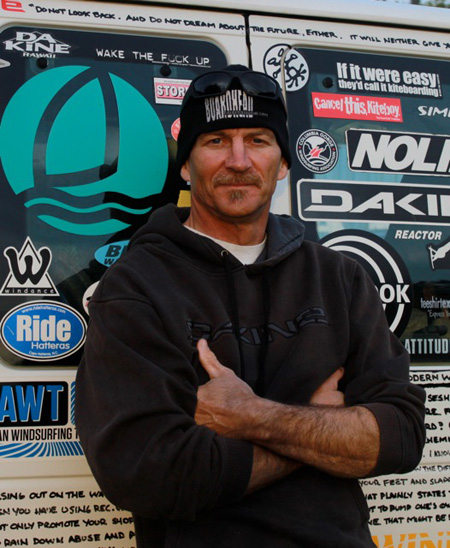 Tell us about yourself: Born on Honshu. Began windsurfing at twenty-five, mostly on the outer banks of North Carolina. Used to summer in Oregon then moved out here full time five years ago.
Tell us about your career. You're kidding me right? Yeah, I've been way too far into windsurfing to have a career. So I get by designing and making stuff, doing installations, a little light carpentry, some property caretaking and I'm stoked to get a little something published every once in awhile. But at 54, I'm still wondering what I'll be when I grow up.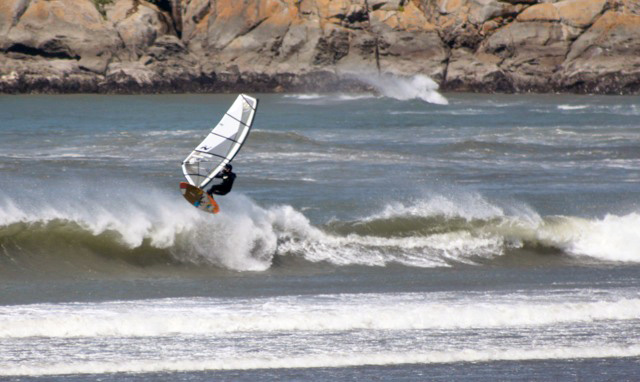 Where are some of your favorite places to sail? Cape Sebastian is right up there. Hey and the south jetty of the Rogue can deliver an insanely smooth wave. Been catching the north jetty of the Coquille on the winter storms for the same reason. Of course, Maui will always rule. Shacks on Puerto Rico is another lovely spot to Winter. Barbados too. And of course, Hatteras has a lot of magic.
If you could go anywhere in the world to windsurf, where would it be? I'm thinking I'm already there. Oregon's south coast pretty much has it all. Not that I still don't want to get back over to Maui. And Cabo Verde looks pretty insane.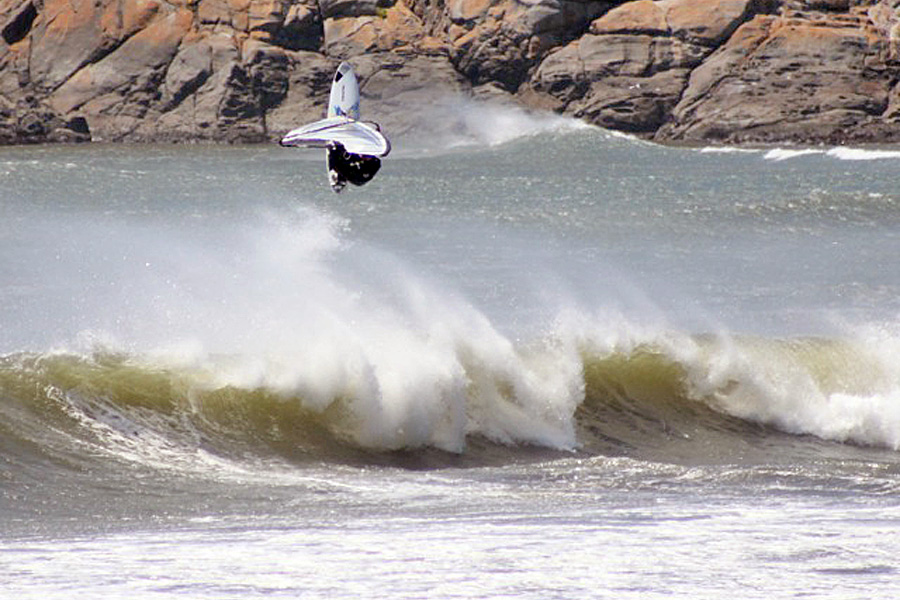 Who are your sponsors? Much love, stoke and gratitude to Chinook, Dakine, Nolimitz, Northwave, NSI, Promotion, Big Winds as well as all the other shops and the magazines. And to Windwing, Simmer, Powerbar and O'Neil as well for their sponsorship over the years. No way could I be pulling this off without all the support.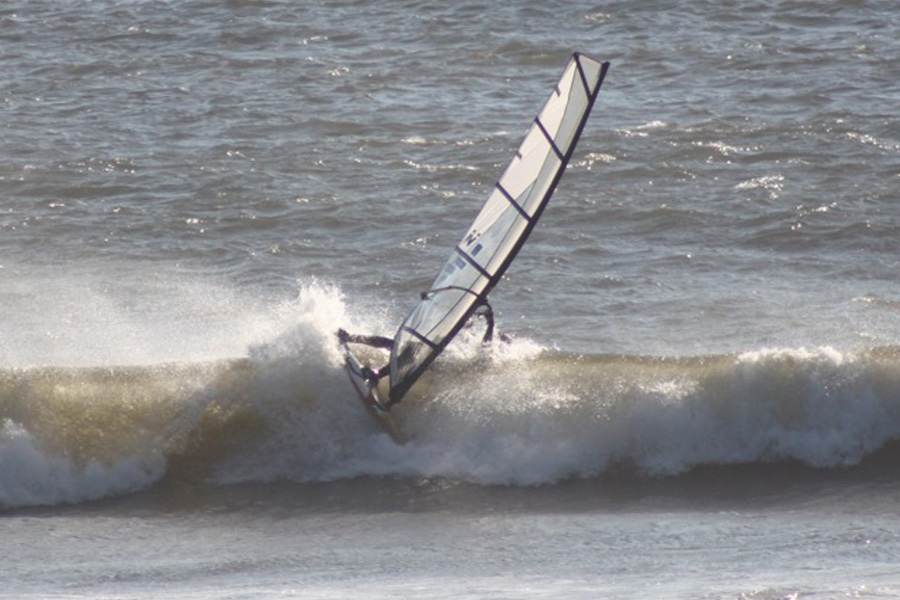 What are your inspirations? The skatesailing inspires me no end. And getting into the zone out on the water can bring it. George Greenough has always been one of my heros. Keith and Levi and the crew have been shining a lot of light on the program for sure. As for pure inspiration, there's nothing like ocean energy. Or realizing what an amazing time we are living in.
What was your favorite part about competing on the AWT last year? Watching everybody ripping it up for sure. Seeing all the sweet new gear in one place was excellent. And sharing ideas about photography and fins and moves. Sure I missed most the parties but hope to catch a few of them this time. Yeah, nothing like having a hundred or so of your friends show up at once and being so busy you don't get much quality time with any of them. It's too bad the event can't stretch out for a couple weeks. Far more time to connect with everybody and better odds of getting the sort of truly sick conditions Pistol is infamous for.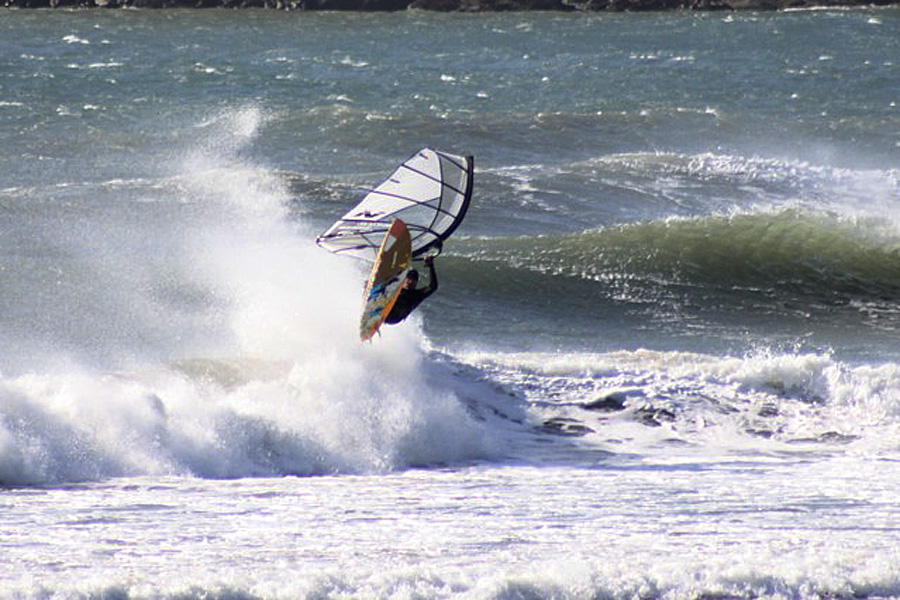 What are your goals for 2012? Catching a sesh at Nelscott reef. I have my eye on the north side of Point St. George as well. I'll be working on getting air off the lip any way I can. Turning out some vid is right up there. Sailing well at the Wave Bash would be a bonus. No worries if I place or not, just being in the moment, sailing strong and making the most of the conditions would please both my trainer and me no end.
Do you really have a trainer? If you know me, you've probably heard me joking about my trainer kicking my ass for this or that. That It's hard for me to get away with anything. Dude follows me around everywhere I go. Always watching what I eat. If I get enough sleep. If I sail long and hard enough. Checking to see if I have the gear ready to go. And if I keep with the edicts like trying something new every sesh — be it a move or some change or upgrade with the gear. It really is tough to get away with much of anything when you are your own trainer. Word.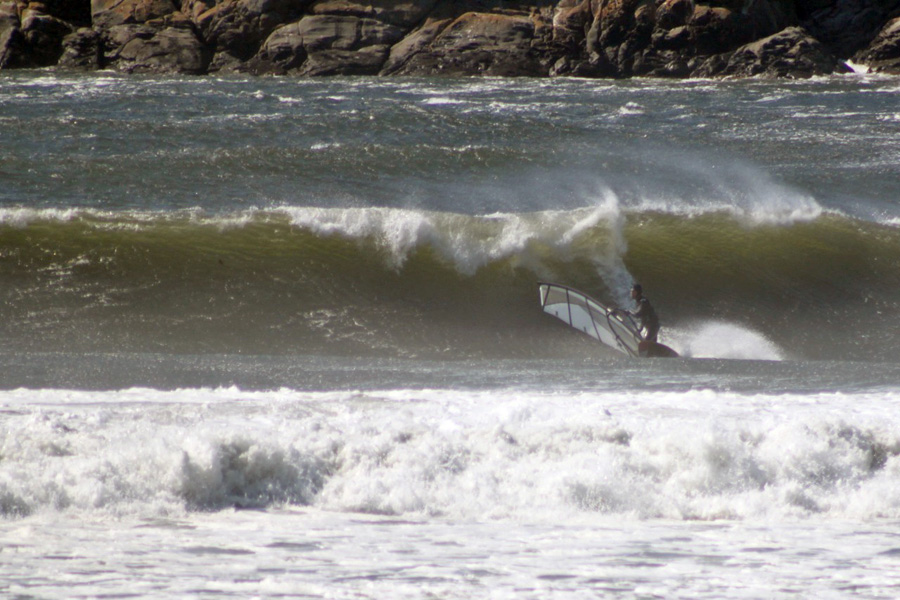 Words of wisdom? Yeah, well you can always come pick some out for yourself if you make it to the Wave Bash. While I haven't had a lot of time to work on the van lately, here's one I just put up that I poached off Michael Grundy's fridge: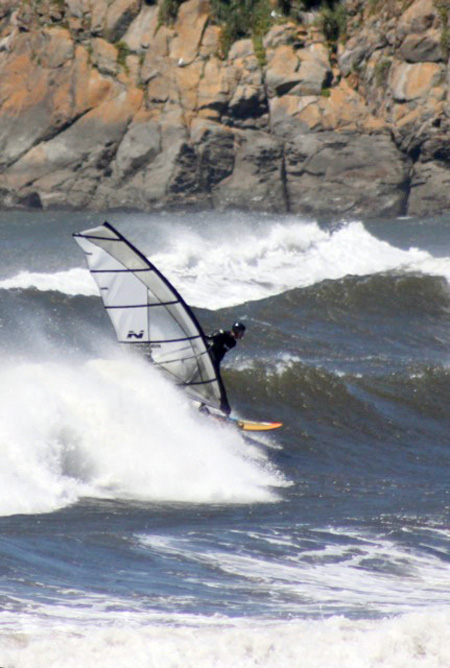 Look famous
Be legendary
Appear complex
Act easy
Radiate presence
Travel light
Seem a dream
Prove real
-Michael Grundy's fridge
And how about
Four rules:
"Show up.
Follow what has heart and meaning.
Always tell the truth without blame or judgement.
Be open to outcome — don't focus your expectations on outcome."
-Lao Tse Tung
At home in the Cape:
Photos all thanks to Tigi at Cape Sebastian