Tiffany Ward
Where are you from?
-Midway, Utah, raised by two windsurfing enthusiast and amazing individuals…
(LuAnn and George Ward)
I was born in Park City, Utah. I was introduced to windsurfing at the early age of 2-1/2. My first recollection of sailing was on the nose of my mother's 12ft. dagger board across our local lake, Deer Creek, to get a popsicle. Most my childhood memories revolve around food. At the age of 8yrs, I was sailing my own Mickey-Mouse mini- rig across Deer Creek to get my own popsicle. My family started taking annual vacations to the Columbia Gorge to windsurf. That's when and where windsurfing grew into a true passion and escape for me.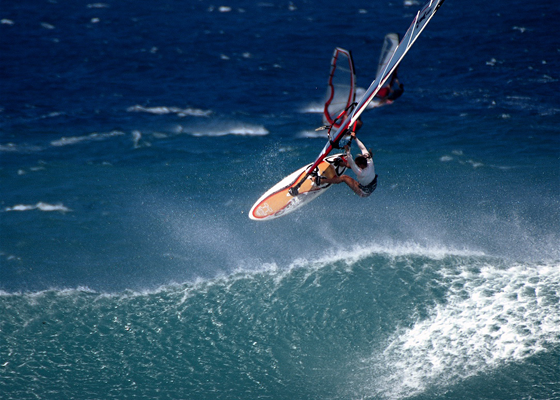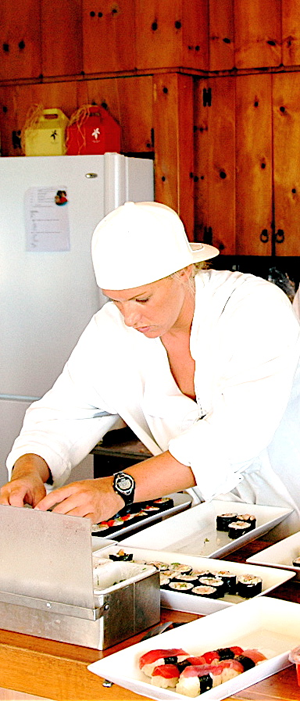 Becoming a teenager can be an awkward and frustrating time. Windsurfing was my sanctuary to release pent up emotions and energy.
-Attended High school in Del mar, California "Torrey Pines High School"
-Graduated CCA (California Culinary Academy) in San Francisco in 2000.
-Moved to Maui one year later, to be a Professional Windsurfer on the PWA.
What are you doing with your life right now?
I own and operate my own catering business called Maui Catering Services. "Like any artistic creation great cuisine comes from the heart and is fueled by passion. Gourmet food is an expression of the palate and the soul, as well as a celebration of life".
We specialize in destination weddings and private gourmet events. We are Maui's one-stop wedding shop. We cater for all. When I'm not cooking or coordinating, I'm in the water getting all that good salt air and water back into the system. Maui is amazing with the ocean just a skip away. There's nothing like a good expression session at Ho'okipa to wrap up a hard day at the office. If the wind's not blowing, maybe AM (AnnMarie), "the man" (Paul Engel), and I will venture down to the beach for a sunset SUP or Surf. That is one reason why I love Maui so much — its full of endless possibilities, and awesome people to share it with.
What is your favorite place to sail?
Ho'okipa
Who are your sponsors? What gear do you ride?
Starboard, boards "78 Kode & Sup 9.1 pro"
Chinook "booms & bases"
Dakine "Apparel"
Pakaloha "bikinis"
Maui Catering Services(MCS)
Food Network?(just kidding)
What are your inspirations?
Good Food & Wine
Water, in all its forms; ice, snow, waves, oceans, seas, lakes, rivers, rain, clouds, rainbows, puddles, pools, etc.
Laughter
Animals
Friends and Family
Mother nature (She is one creative, Bad Ass Lady)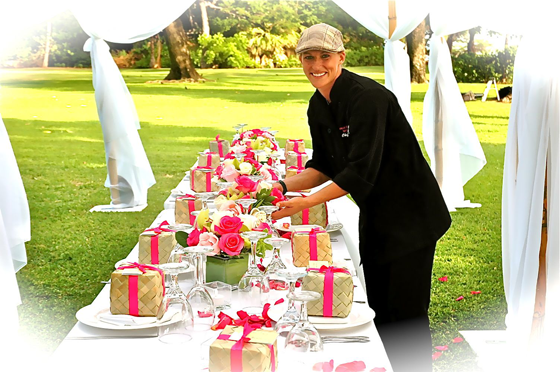 What was your favorite part about competing at the AWT Maui event last year?
Halloween, and the Spirt that came with it.
Being at Ho'okipa everyday with friends and family.
Good people.
Having fun and working hard.
Being a part of the legendary sport of windsurfing, and all who are involved in it.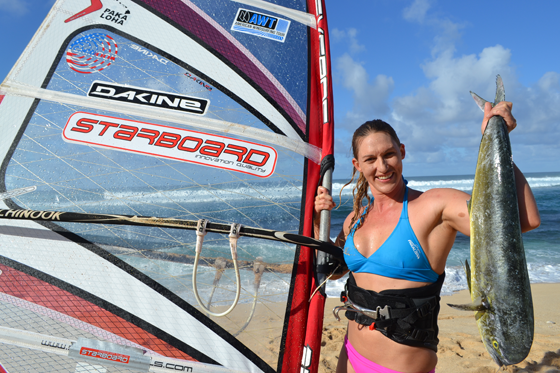 What are your goals for 2012?
Kick ass and take names later…ha ha JK….. or am I?….
Anyways, hopefully I will be competing all but one AWT event this year and placing well. I know I will be having fun. I'm looking forward to Mexico. The man and I will be heading down together, and maybe continuing on for a surf trip after. It will be my first time at Solo Sports, in Mexico, and that far down into Mexico — exciting times.
Mexico, Here I come, ready or not…….;)
My ultimate goal for this year is to mash my two worlds together, windsurfing and culinary.
"Being a chef isn't about just cooking, its a form of expression and creativity. To me, it's like painting a picture, only my canvass is your palate.
I want you to taste the way I feel about food… (love, heart and soul)…..
The Food Network has recently chosen me to be on their new show Extreme Chef,which is a cross between Survivor and Top chef. Ihave accepted this challenge and opportunity with open arms! Filming starts this coming March 2012, in a disclosed location, against 7 other chefs from around the world.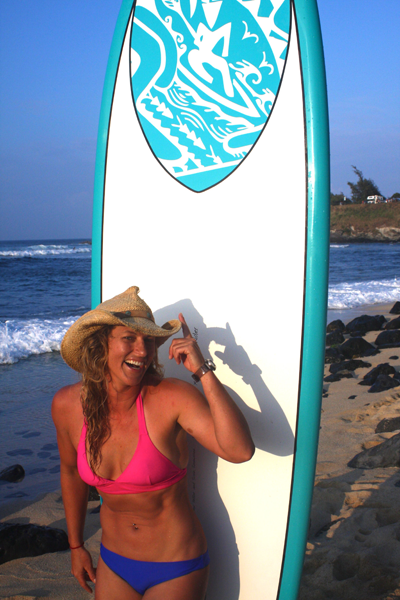 We will be filming 5 episodes and competing for big bucks! The 7 Chefs will be expected to prepare gourmet items in harsh conditions with limited resources, time and equipment. I don't know where I'm going or who my competition is or what challenge's I'll be faced with. All I know is, this could be one of the biggest adventure of my life……. I'm looking forward to pushing my chef career and skills to the next level, as well as embarking on an unknown adventure as an Athlete/Chef (dream come true).
Sounds like my cup of tea! Wish me luck, and tune in…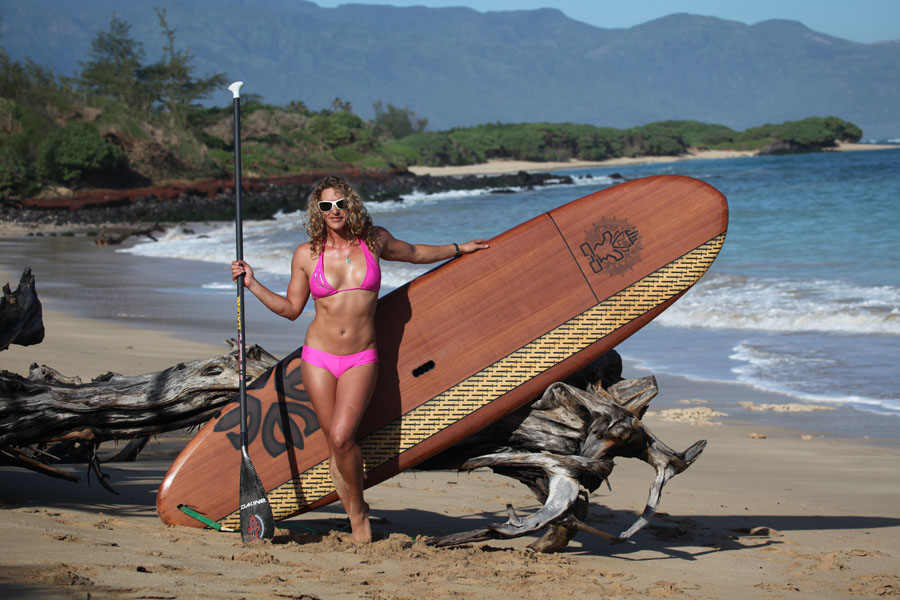 Words of wisdom?
If in doubt, don't go out! (windsurfing)
Go big or go home! (windsurfing)
Cherish your Family and friends (life)
Don't forget to Love yourself…..:)
Hard work Pay's off… (work)
If you can dream it you can do it!
Motto:
Eat like it's your last meal.
Love like they're your last lover.
Live like this is your last life.
Love what you do, and do what you love….