1. Name: Jeff Albright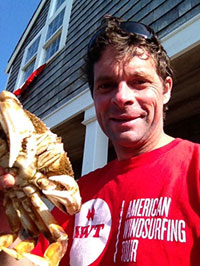 Age: 45 years old, and getting younger every day
Categories: Amateur, Masters (thanks Sam for letting us do more than one, more TOW!)
Nationality: USA
Years Windsurfing: 31! ( Teak booms on the Windsurfer One Design)
2. Expectations: The best is to feel that you sailed a good heat. It would be nice to advance through a few heats. Above all I just want to have fun!
3. Hookipa hero: Tie- Levy Siver, Keith Teboul
4. On the rocks: I got parked up there once but got lucky and floated off on the next whitewater.
My hope is to keep a low profile and avoid "rock star status".
5. Favorite no wind activity: Hands down, Baby Beach with my wife and three daughters, it doesn't get any better than that!
6. Best airline to take your kit: Alaska will do 100lbs for $75, but there's this one picky agent in Portland, who, last flight, threatened not to take my coffin bag next time. I bailed and came on Hawaiian. Sure, it's 75lbs for $100, but I knew my gear would make it, and the "Aloha" is awesome!
7. Halloween Costume: Hmm, I'm still working on that one… My kids will be very upset if I don't dress up. They even threatened to bring their own pumpkins to Maui! I heard about a store in Kahului…
8. Dream Hookipa: Logo to mast high long period swell, 4.5 Bonzai, open channel.
9. Sailing buddies:
Oregon Coast: Knox, Tae, Tom Burlingame, Whit Poor
Gorge: Casey Hauser, Ingrid Larouche, Tae, Stu, whoever's around from the 80's crew
Maui: I'm meeting new friends every day!
10. Pumped up song: The soundtrack from "Windsurfing Movie 2" always seems to be bouncing around in my head.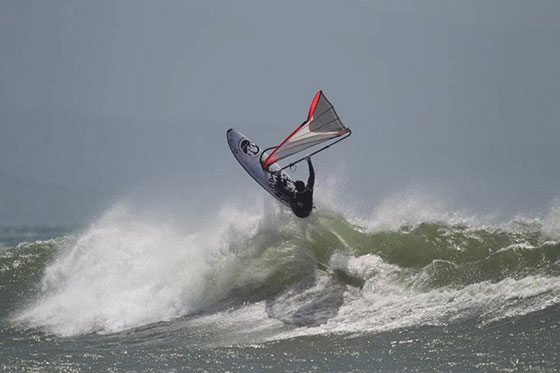 1. Name, age, category, nationality, years windsurfing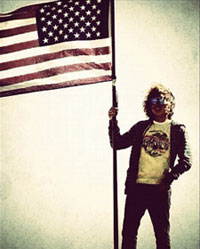 Bernd Roediger, 16 and counting, pros, Merican!, like forever and a day… but really more like 9 years.
2. Expectation- what do you hope to get out of the event?
Dominate the competition out there…. There's a few individuals, not to name names (that's right Talma), that I have my eye on! Haha
3. Who is your Windsurfing hero at Hookipa?
Hmm… Well I've always admired a lot of pros at Hookipa, not really any one person in particular. I think everyone has their time to be a hero, and their time not to be! Haha I think admiring the hero moments and learning from the not-so-hero moments makes someone their own person.
4. How many times have you ended up on the rocks? (Rock Star status)
I'm like AC/DC out there. Nuff said!
5. Whats your favorite no-wind activity on Maui?
Praying for wind. Nah I am totally happy when there's no wind, I just paddle! But when there's no waves, I get super cranky.
6. Whats the best airline to get your gear to Maui?
I'd say Alaska Airlines. They charge by dimensions rather than per bag. So you just check in a bunch of little board bags and you're scoring pretty sweet. You pay for it on the plane though. I mean seriously? No free food?
7. Whats your Halloween costume for the contest?
I'm coming as a kiter!
8. What are your dream Hookipa conditions?
Any day when there's friends in the water! It doesn't matter if its big or small, windy or light, you're going to have fun when you have people out there who are willing to enjoy the water for what it is…
9. Who are your favorite friends to go sailing with? Clearly my Dad. ( I have to say that since I live there!)
10. Whats your favorite song to get you pumped before your heat?
Anything loud!