A refreshing Southwest breeze picked up enough for the slalom racing to kick off at 4:30pm this afternoon. The race included a professional slalom-racing format organized by the US Windsurfing Association Slalom series organizer. 38 competitors sailed through the short course with four jibes. Winner of the long distance race, Tyson Poor, did not disappoint today finishing first place in all four races.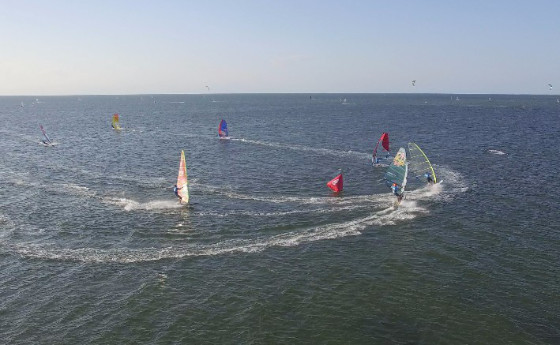 Tomorrow marks the last day of the OBX-Wind event in Avon, North Carolina. Wind is expected earlier tomorrow with a skippers meeting scheduled for 9am and a first possible start at 10am.
All windsurfers are preparing to celebrate the week's festivities at the closing party tomorrow 8pm at the Mad Crabber in Avon, North Carolina.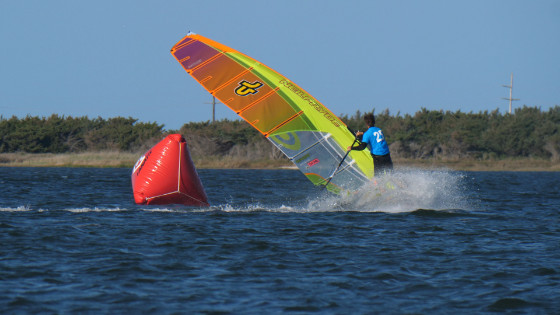 Tyson Poor rounding a bouy dominating all four heats of the slalom racing today
Thank you to all our Hatteras NC
OBX-Wind.com Windsurfing Festival Sponsors!
Makani Fins
Dakine
Ezzy
Fanatic
North Sails
NOLIMITZ
Wind-NC
Severne
Starboard
Streamlined
OceanAir Sports
Wind-NC
Pro-Windsurf La Ventana
Chinook
iWindsurf
CLIP
US Windsurfing Association
Creativita
APKimball Construction
Thank you to our 2017 Tour Sponsors!