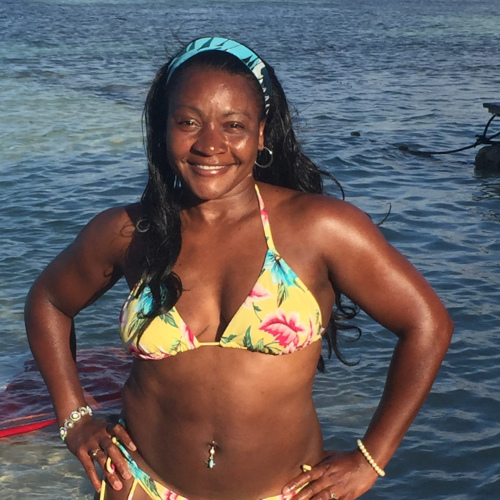 Thandi S. Bradix
NICK NAME: TeeBee
DIVISION: Women's Open Race
TOP RESULTS: [what is this?]
CURRENT IWT RANKING: 0. Never raced in IWT
REGISTERED EVENTS: Long Distance Race
SPONSORS: None
AGE: 45
HOMETOWN: New York State
HOME SPOT: White Plains, NY
ORIGINALLY FROM: Mount Vernon, NY
FAVORITE MOVE: Salt Water Enema (That's when your planing…top speed…and you lean back so far that your ass hits the water. I just made that up during a trip to Bonaire a few days ago).
FAVORITE SPOT(s): Irvington, NY and Heckscher State Park
YEARS WINDSURFING: 7
NOTABLE WINDSURFING ACHIEVEMENTS: I came in Second and Third Place at ECWF Events in Long Island, NY (There were 3 women).
INTERESTING FACTOIDS: I love the Three B's: Belly Dancing, Boxing and Bootcamps (just not at the same time).
WEBSITES/BLOG LINKS: https://brightideaswebdesigns.com/
MOTTO: Life is what you make of it. You only get ONE, so make the best of the rest of it. So, do something NEW!