With a steadily deteriorating forecast over the last few days, Head Judge Duncan Coombs made the difficult call to run in less than ideal conditions. Small waves and gusty winds made heats challenging. For the most part, the wind was strong, and the swell inconsistent. Most of the heats counted the best 2 waves and top 1 jump.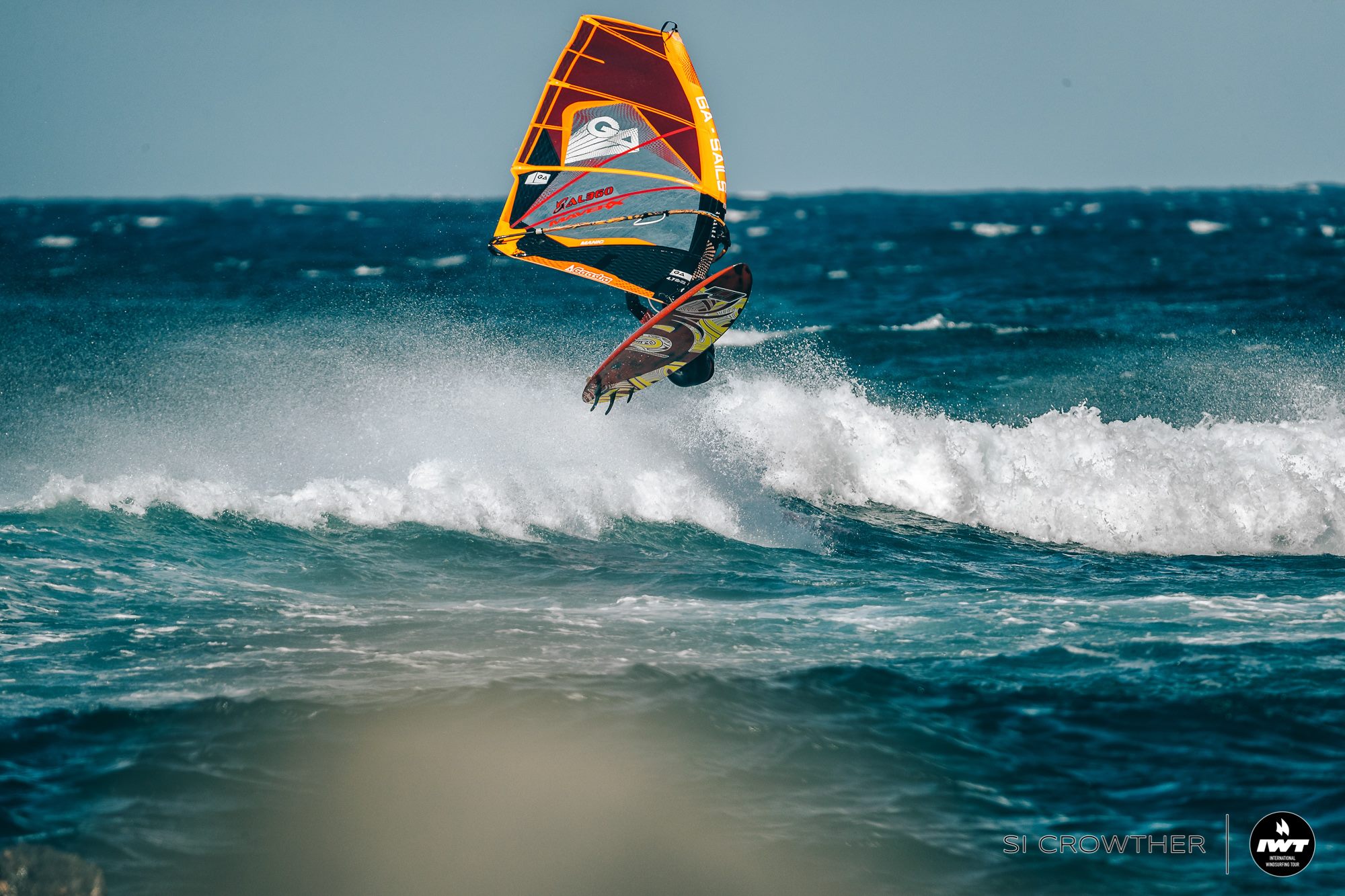 Despite the difficult conditions, riders still managed to pull some impressive moves. The standout performance of the day came from Ilya Escario who dominated his heats, landing a very high forward loop and racking up excellent wave riding scores. Ilya, one of our double duty riders competing in both the Masters and Amateur divisions looks like the man to beat at the moment.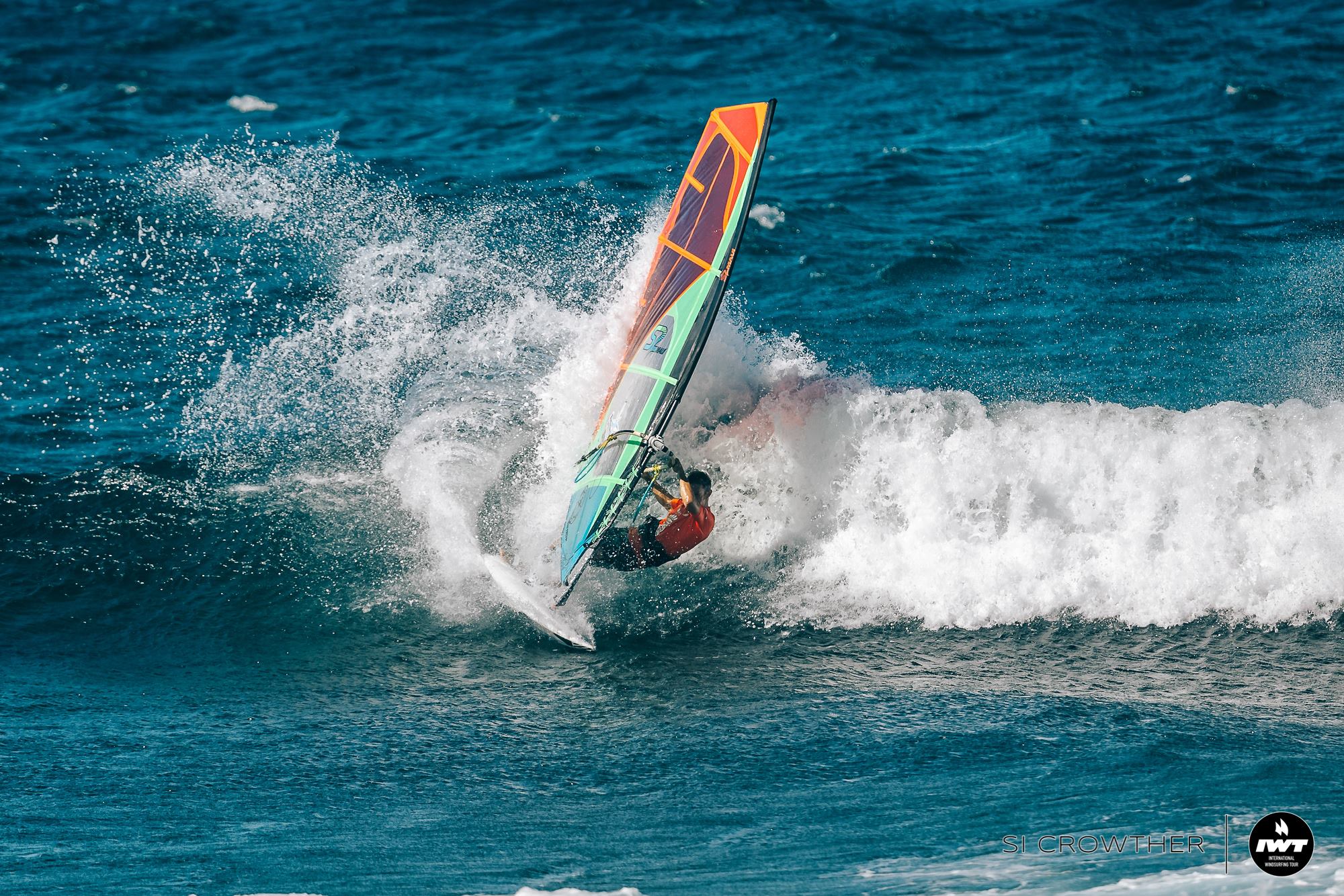 The Youth division has been whittled down to the final four. Jake Schettewi (HI, 17), Takara Ishii (JPN, 17), Takuma Sugi (JPN, 16), and Nicolò Spanu (ITA, 14) will battle for the Aloha youth title. Jake and Takara secured their position in the final earlier in the contest, thus receiving a rest day today, while Takuma and Nicolò had to battle their way through the repechage round. These four will battle for the title.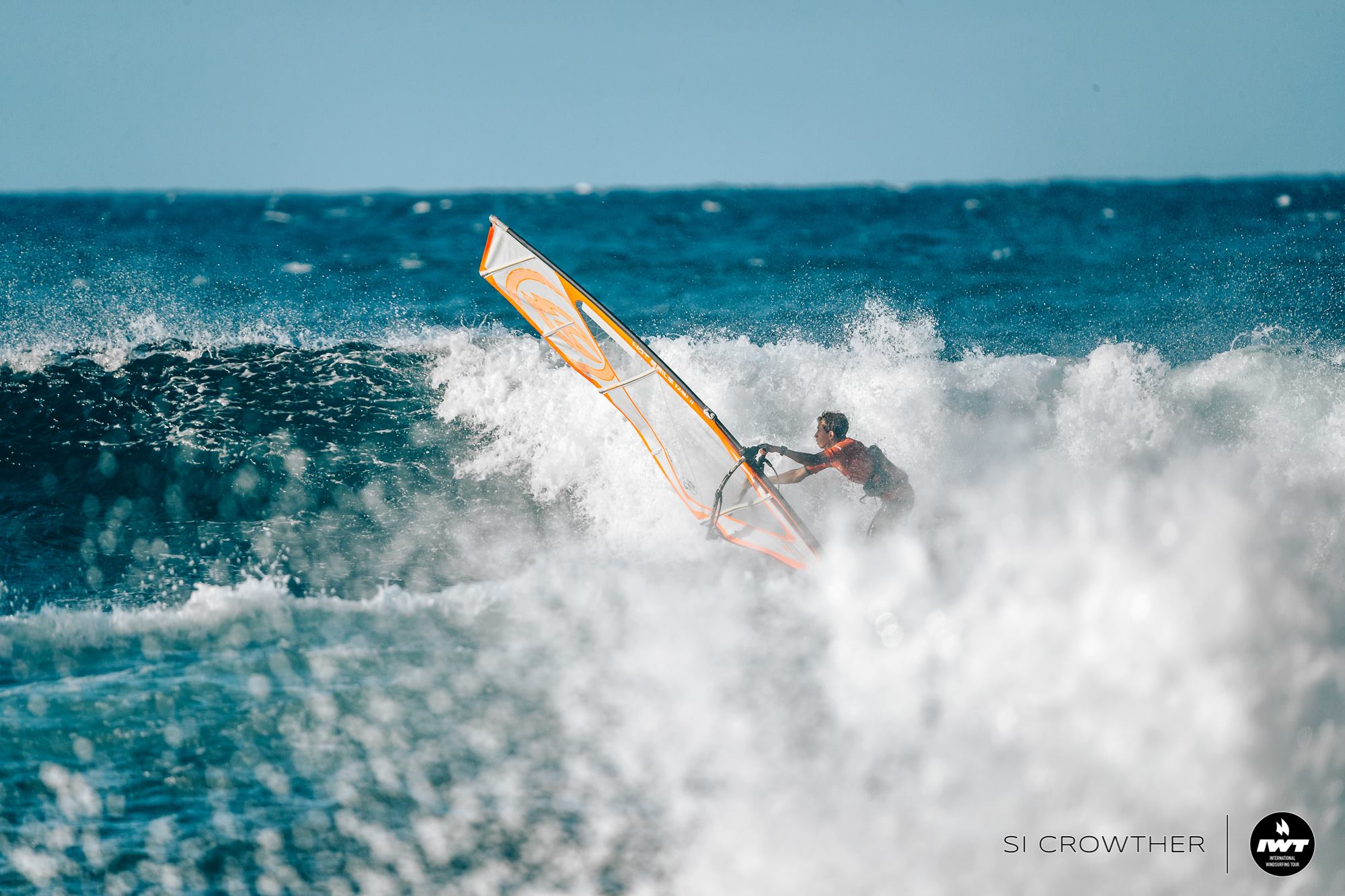 Quarterfinals, semifinals and finals remain to finish the Aloha Classic. The best riders of the remaining divisions will battle for the Aloha Classic titles over the coming days. Competition will be intense and the IWT looks forward to crowning its Champions at the official awards ceremony of the 2018 International Windsurfing Tour taking place at the Maui Country Club in Sprecklesville November 10.