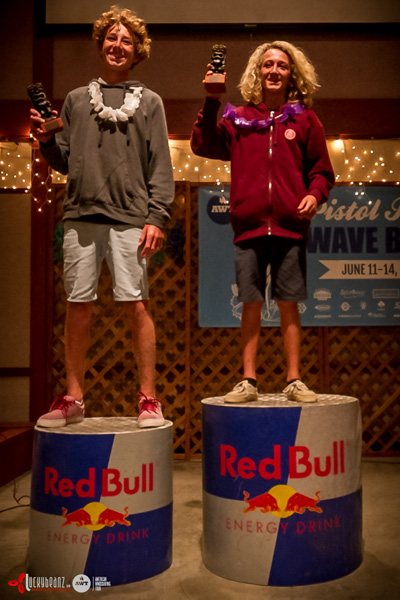 Day 3 of the Pistol RIver Wave Bash was a day for the Masters and Grand Masters to battle it out and fight for the over all titles. Today's conditions were brutal to begin. Winds were lighter than expected and the swell was still as powerful and sizable. Add to this a huge current and it really was no mean feat for any of the riders to even make it out the back. The guys pushed through, and put on some memorable performances. As with yesterday there were repechage heats throughout, which meant all sailors got at least 2 chances to prove themselves. Round 3 saw Marty Rosse and Mike Colee sail impressively, but just losing out before the semi finals. The first semi final saw Tem Gronquist lose out to Sean Aiken, and Attila Tividar lose out to Jeff Albright. By now the winds had picked right back up again and the gusts were back as strong as yesterday. The shore dump was gnarly but the swell out the back provided some huge rollers and steep ramps for the guys to boost some air.
The final was a tight battle between Sean and Jeff. Jeff as always was solid on the waves and very wise in wave selection picking off some bombs and riding them all the way in. But Sean responded with his trademark forward loops and stylish wave riding to ultimately take the win. In 3rd place was an on-form Attila who edged ahead of Tem with his combos of jumping and wave riding.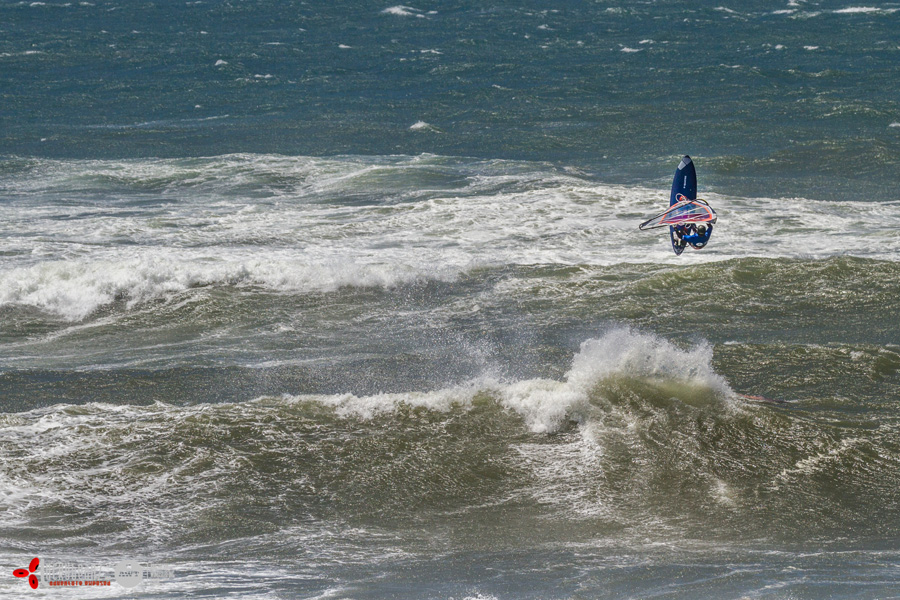 We then saw the conclusion of the grand master's final. These guys still got it! and they showed the rest of us a thing or two. Despite the annihilating shore dump all the guys lit up their score sheets with nice jumps and smooth wave riding. Using the tally of the previous heats the final was narrowed down to Dwight Bode and James Lundin. There was no doubting the two were both on fire but Dwight took the win, his first and well deserved on the AWT! Congrats!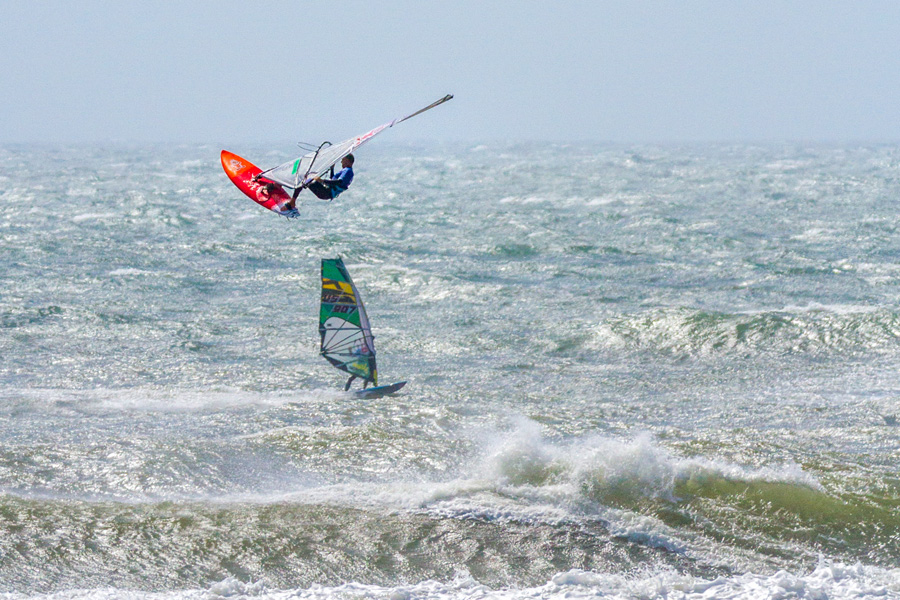 Then we had the expression sessions. What a show! The Amateurs was led by Ruben Lemmens and Colby Deer, and the ladies was a wonderful show by Ingrid, Katie, Sarah and Jennifer. Ingrid landed her trademark clean forward loop and Jennifer went for a big backloop but crashed. Katie picked off a nice bomb out the back and Sarah as always was a powerhouse of grace and style on the waves. In the pro expression session Kevin Pritchard was on a mission! He was boosting HUGE stalled forwards and a super-clean one footed, one handed backloop. He also landed a sick wave 360 and closed the heat with a gigantic backloop. Russ Farout was hacking some nice lines on the waves and unfortunately just couldn't hold his landing on a massive backloop. Phil Soltysiak was on fire too and keeps proving himself with his stylish aerial tricks. Morgan Noireaux landed a huge backloop and crashed a few 360s.
Another hugely successful event here for the AWT at Pistol River. Yet again proving you can have world-class athletes mixed with Youth, Amateurs, Masters and Grand Masters in world-class wave sailing locations!!
Get social and use the following;
#PRWB15
#AmericanWindsurfingTour