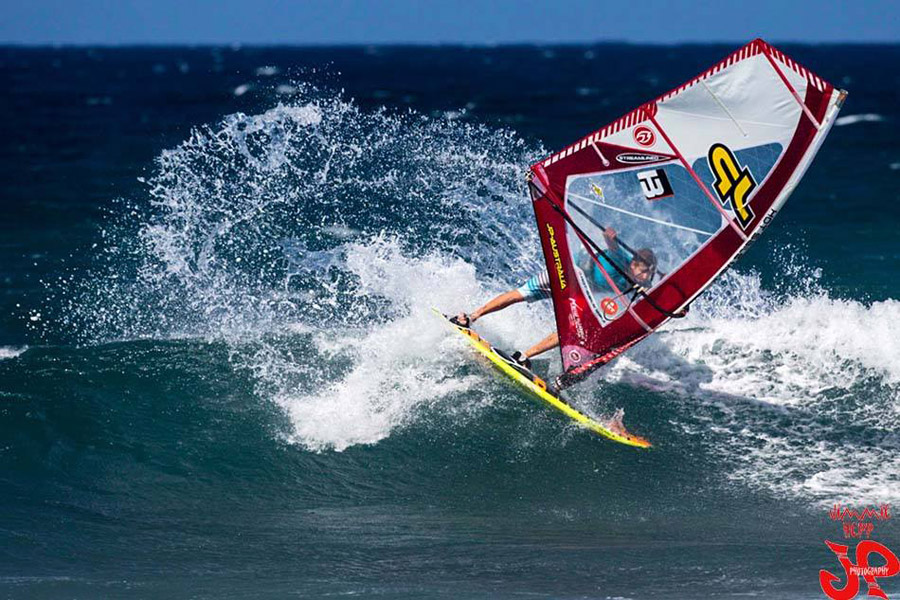 Riders are coming from across the US, and the rest of the world, to gather in Maui for the finale of the AWT and PWA tours.
The American Windsurfing Tour has already visited Santa Cruz, Pistol River, Peru, Baja and Hatteras this year – these events producing incredible conditions setting the stage for the Maui finale.
In the pro fleet it is a three horse race for the title, with Kevin Pritchard, Morgan Noireaux and Levi Siver sitting in first, second and third respectively going into the Starboard Severne Aloha Classic. Whilst KP has the lead, if Siver's previous form is anything to go by he could be tough to beat and could still walk away with the title.
In the women's fleet it is three-time AWT tour champion Ingrid Larouche in the driving seat, but 17-year-old Fiona Wylde is hot on her heels and could certainly steal her crown.
After the AWT competition the top pro riders will join the PWA as they also hold their final wave tour stop and crown the 2014 world champions. The two-week competition period will not only be full of nail-biting action on the water, but a whole host of activities off the water too.
The competition kicks off on October 28th, with registration for the AWT and the opening party sponsored by Maui Ultra Fins from 6 until 8pm.
The next morning will be the official blessing at Ho'okipa beach at 9am, followed straight away by an autograph signing with some of the biggest names from the world of windsurfing.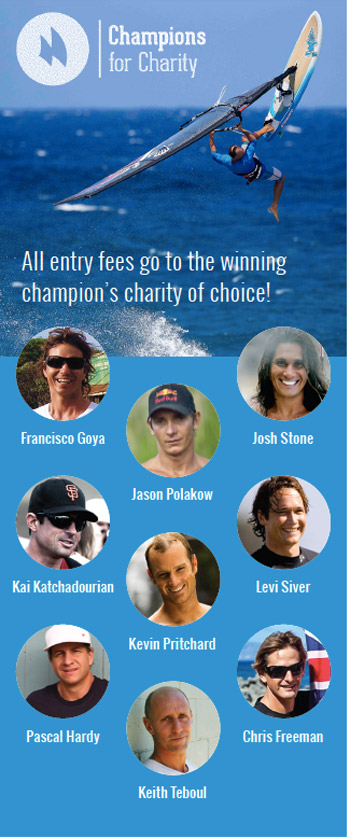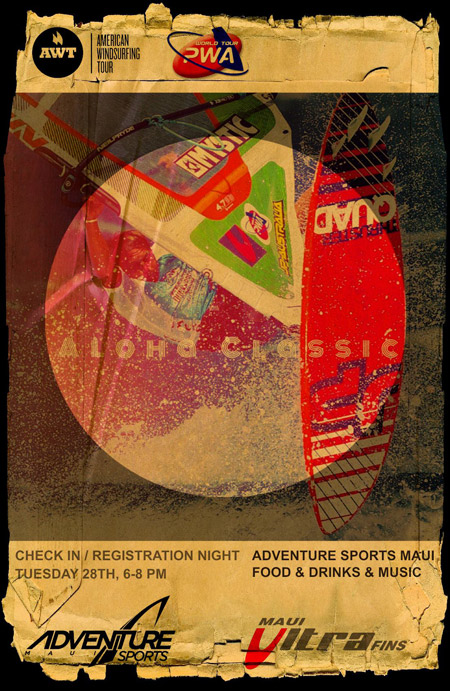 The Champions for Charity will also take place during the competition period, with the likes of Polakow, Stone, Siver and more coming together to take part in an expression session for charity.
Each rider will pay 100 dollars to enter, this money goes into a prize pot and then winner takes all for the charity of their choice.
The best news is that YOU decide the winner! The session will take place in the best possible conditions and, as with the rest of the pro competition, be broadcast LIVE on the AWT website. As the contest goes live so will the voting, so stay tuned to the action to help crown the champion.
During the main contest, an extra prize will also be given to the sickest trick for the men and hottest trick for the women, with prize money and a trophy donated by Nevrslo Motors.