Andy McKinney (Wind NC) is stoked to be booked for the Goya Pro Cabo Verde – we asked him why!
Riders from around the world are amped, and now preparing for the trip to Africa for the first AWT event, the Goya Pro Cabo Verde. Yes, it is really happening and it has been amazing to hear so many riders so stoked about the prospect. Many are moving around plans, changing flights, doing extra house duties to please their wives (and husbands) all so that they can be part of this amazing experience. We caught up with Andy McKinney, owner of Wind NC in Hatteras and host of the 6th stop of the Tour this year to find out why he is trading baby duty for two weeks on the road with his AWT family.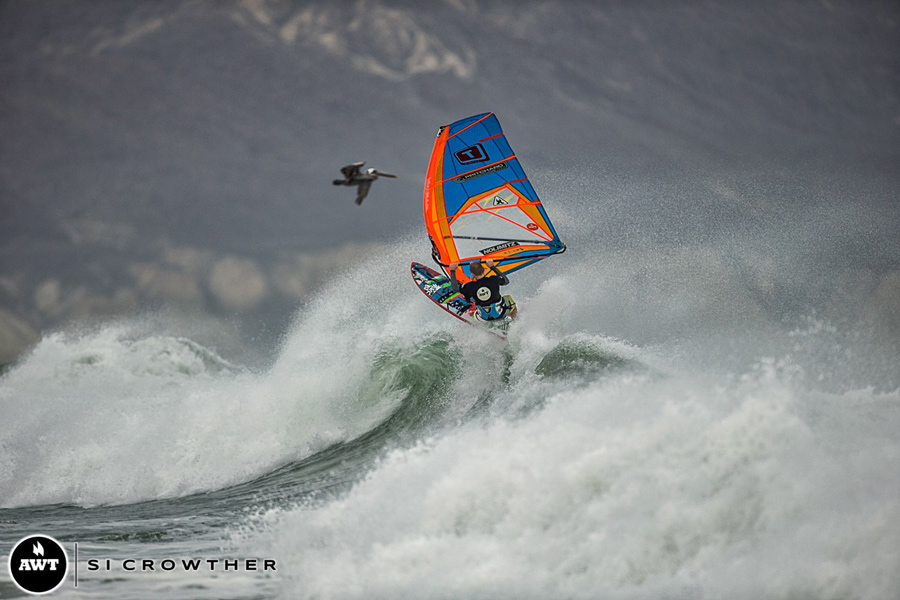 What is it about the AWT Goya Pro Cabo Verde event which has inspired you to make the trip over to Africa?
Is that a serious question??? Ummm, sharing perfect point break waves with icons of the sport sounds pretty freaking good to me! It boils down to this: The AWT family, in the most epic of epic dream locations: Cabo Verde!! Holy Cow, I can't believe I'm actually going!!!
We saw more of you on the AWT Tour last year, are we starting to see a trend?
Yes, hopefully! It is nearly impossible for me to break away from my day job, which makes it all the more important to actually get away every now and then. The AWT provides me with a middle ground where I can still get a change of pace for a few days, while at the same time extending my windsurfing knowledge and experience base. It is a tough aspect of the job, but someone's gotta do it!! And I want to get all of the spots wired so that my kids can clean up the youth fleet in another few years.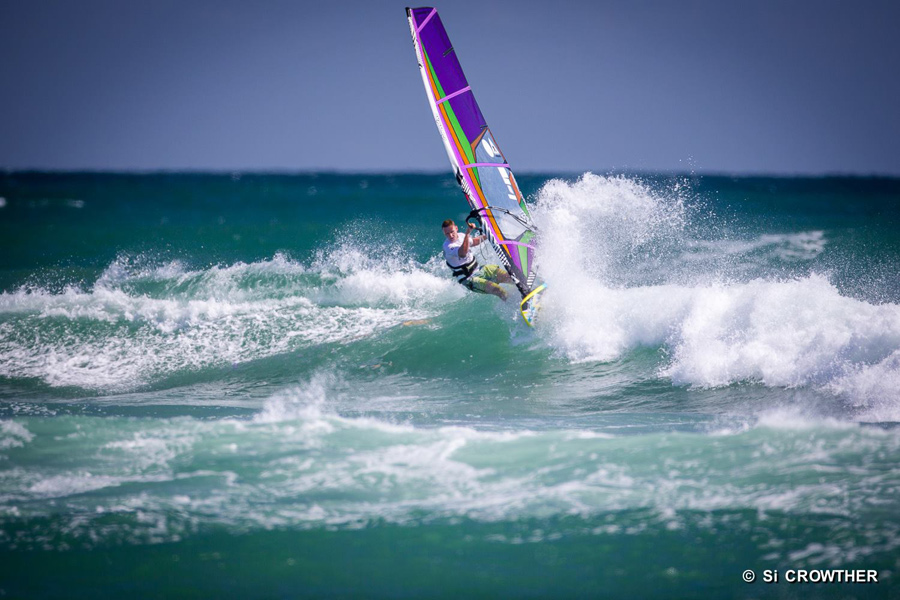 As a windsurf shop owner (Wind-NC and host of the Hatteras event) how do you see your business benefits from being involved with the AWT?
This is a pretty small industry, in the grand scheme of things… I mean, honestly, I know the majority of my customers by first and last name and am honored to call many of them true friends. If they enjoy and can benefit from the AWT experience, then supporting the tour and helping to make sure that events are happening is the least I can do for them. And if my business gains a few new customers in the meantime, that's great! So yeah, being actively involved with the AWT is a pretty easy decision.
What are you looking forward to the most about this trip?
Riding amazing waves with amazing people and continuing to push myself further on the water.
What are you least looking forward to on this trip?
I will miss seeing my wife and kids every day. Two weeks is a long time! That, and lugging six 370s and three 4.7s through a bunch of airports. Wait, do I need to have more spares than that? How many are you bringing? 😉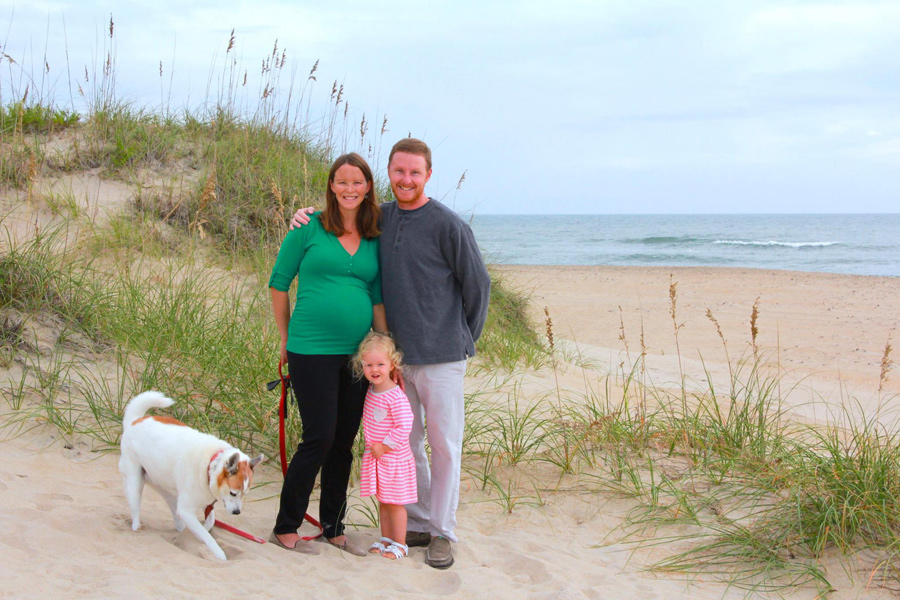 Thanks Andy, looking forward to seeing you there!
So if you have been thinking about making the trip now is time to clear your calendar and make it happen. The Pro fleet will be limited to 32 riders and the Amateur fleet limited to 24 so don't delay. Book your tickets today for what will be an amazing two weeks of competition, culture and more with the AWT flair!
If you have any questions about the event please email;
Sam Bittner – AWT Tour Director (sam@tradewindevents.com)
Chris Freeman – AWT Head Judge (chris@blackprojectfins.com)