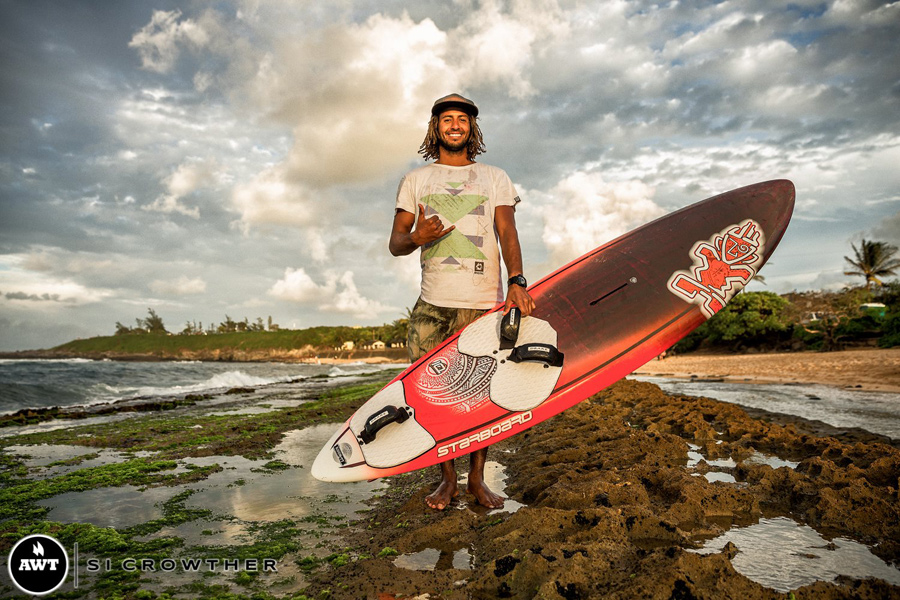 The draw of the AWT for many is riding perfect waves on both port and starboard tack. With stops in global prime locations, it is no surprise that wave riding legends, and rising stars are filling the rosters. None come expecting glory. All come hungry for waves, fierce competition and experiencing the culture of the destinations as part of the AWT's ever growing Ohana.
Boujmaa (Starboard/Severne) has been a part of this family for a few years now. From braving the cold, battling the powerful winds and waves on the Oregon coast, to standing tall on the podium in Maui, our reigning AWT Aloha Classic Champion embraces the spirit of the Tour like no other. With his smile, positive attitude, radical sailing and humble approach, Boujmaa is an icon to many, but a friend to more. We are extremely pleased to confirm his attendance in Cabo Verde and look forward to the next phase of our 'Clash of the Titans' dream tour which kicks off on the 24th of February.
We last saw you on the podium at the AWT Aloha Classic, congrats again Champ! What have you been up to since leaving Maui?
Thanks, I got back home after Maui and since then I stayed here, scored couple sessions windsurfing, sup and surfing, around the local breaks of my home town Essaouira.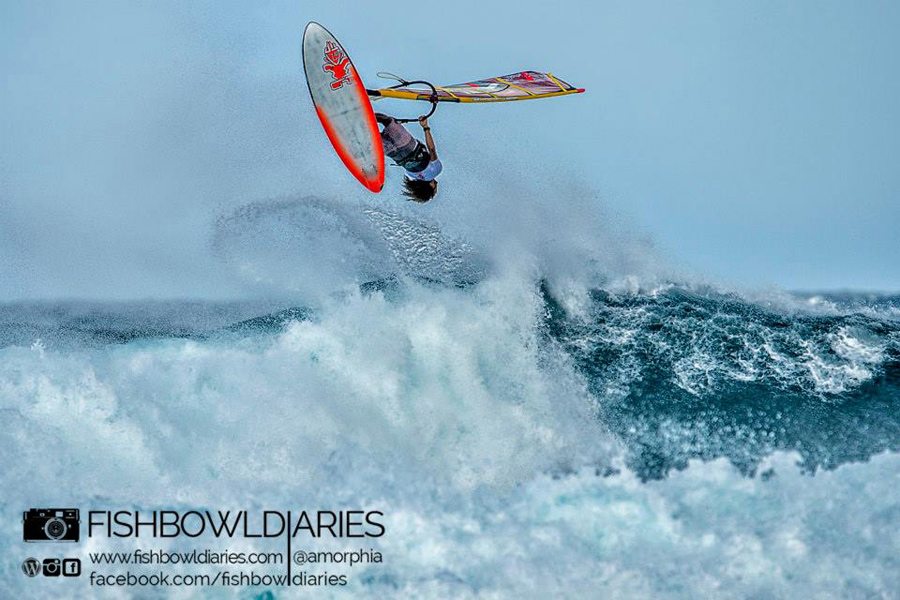 With great results in Pistol and Maui you were ranked #7 on the Tour last year, this could have been much higher if Santa Cruz was windy, are you keen to try to challenge of the overall title this year and what do you think it would take for you to claim the crown in 2015?
I think it will be a tough, very tough mission since most of the guys on the AWT Tour are really of high level, but I am planning on attending as many stops as possible and I hope to score some epic conditions around the Tour this year. I am very looking forward to attend the first one at CV, and very looking forward to introduce a friend from Morocco with great potential in competitions especially on AWT tour.
We have seen some amazing images from Morocco these past few days on social media, in a few words can you explain why wave sailors should make the trip over, and when should they come?
Morocco is one of the most exposed coast lines on the Atlantic, with so many surf breaks and windsurf breaks. Blown by the northerly winds nearly all year round, most of the big waves show up around mid November till May. A lot of Wind kicks off around april, with lots of windsurfable occasions in Jan and Feb. I think it is very likely you will score at least one epic day of a week stay, and if it is epic it is really epic, trust me.. I hope I will welcome everyone this summer at the opening of my new center in the beach of Moulay 🙂
Any sponsor changes for 2015?
No sponsor change, still same partners, (Starboard, Serverne, MFC & Mystic).
What boards/sails/fins will you be bringing to Cabo Verde, any special tweaks?
I am still using same boards as on Maui, a Kode 71 and 77 for light wind, powered by MFC twin fins.
Can you tell us more about the special Morocco Flag sail which we have seen you using?
That sail was only built for the indoor event in Poland, but I love its look a lot and I hope I am going to get some more similar sails to it 🙂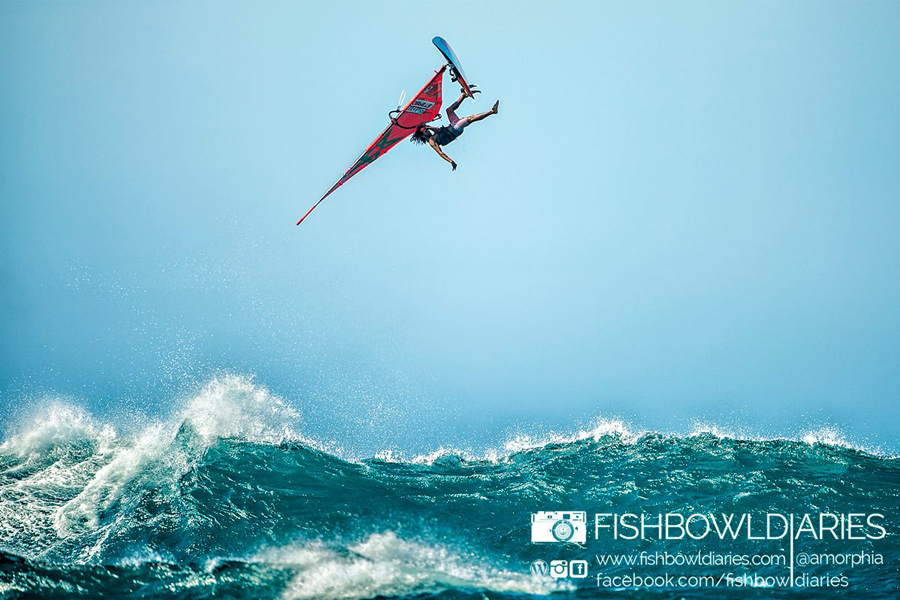 What are your tips for reducing excess baggage costs?
I stop traveling with checked clothing bag for Maui because it doesn't change much, but around Europe, I pack a lot in one bag and in case its too heavy I carry an extra quiver bag in case I can reduce to multiple bags rather than starting already with many bags,
Besides yourself who do you see as podium contenders for this event and why?
I think everyone on the AWT tour has a chance to win, most the guys are really talented and can do really good at the event, I am sure we will be surprised by most of them, let's wait and see, also pay attention to the most experienced ones 😉