With just a few days until the beginning of the first ever AWT Morocco, riders and staff are beginning to arrive and settle in.  Boujmaa and the local Moroccans have welcomed us with open arms.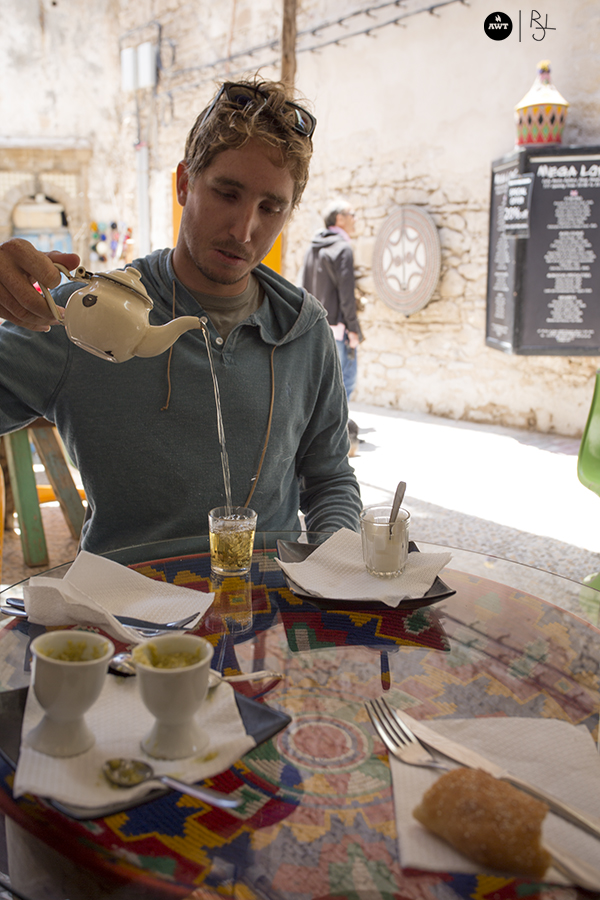 Upon arrival, at Hotel Riad Jade Mogador in Essaouira, we were warmed with a traditional Moroccan tea.
Once settled into our room, it was time to quickly check out some sites and get our bearings.  The town, guarded by a city wall preventing traffic from entering, is bustling with shops and restaurants.  There is so much to look at, you hardly know where to start.  After a quick walk through town, it was time to head back for dinner.  Moroccan food is known for incredible flavor, and we were not disappointed.  If you haven't experience Moroccan cuisine, you owe it to yourself to try it.
Shortly after dinner, it was time to see what kind of nightlife was out there.  What better way to get rid of jet lag than to revel with friends and tourists from around the world.  Needless to say, the more adventurous of the group, found a hopping bar and enjoyed the evening well into the night.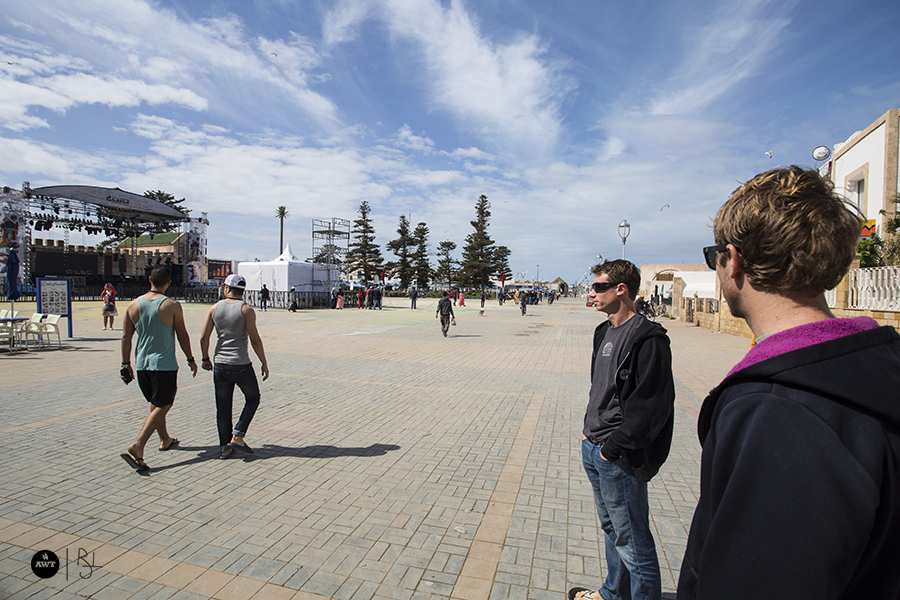 Waking up refreshed, and without any wind, today was a day for more exploring and sightseeing around Essaouira.  From the fish markets, to the arts and crafts, to the diverse birdlife, there is plenty to take in.
The wind is forecast to kick into gear prior to the contest, so expect some high octane windsurfing soon.
Photos: Ruben Lemmens
Text: Russ Faurot
For a complete photo album and more updates check our Facebook page.