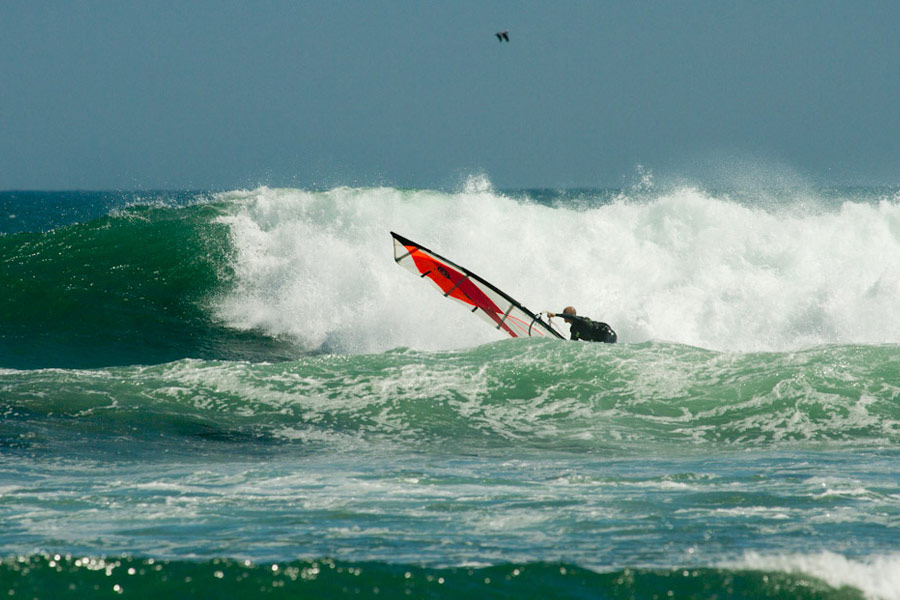 Everyone has arrived at Punta San Carlos for the 2013 AWT Quatro Desert Showdown and we are anticipating an awesome event. The swell forecast looks good and likely the contest will be getting underway today.
Day 1 showed promise with some decent sets rolling through but with the forecast only looking better head judge Keith Teboul decided to give everyone a day for warming up to the conditions… and everyone took advantage.
The competition brackets have been drawn up using a brand new "second chance" bracket system, giving competitors a chance to lose in their first heat and still come back in a "second chance" round and make it back into the competition. This format really allows for competitors to take more risks early in the competition, as they can still win their way back into the mix if their risky big moves don't work out. This is what the AWT is all about…pushing the limits of wavesailing! Here are the brackets.
San Carlos Pro 2013
San Carlos Youth 2013
San Carlos Masters 2013
San Carlos Am 2013
San Carlos Women 2013