Many of the International Windsurfing Tour crew traveled to Baja a week early to catch a classic week of Baja wave sailing conditions. With mast high waves rolling down the point, riders experienced the best Baja has to offer. After the first week of action, everyone was prepared for the competition to kick off.
The first day saw the pro men and women brackets commence. Competitors found long clean waves with relatively small size compared to the previous week.
Morning waves sizes began with overhead sets dropping progressively throughout the day becoming less consistent and smaller. Because of the big period between sets, heat length was set at 27 minutes with a 3 min transition allowing a few sets in each heat with a chance for all athletes to show their best wave sailing skills.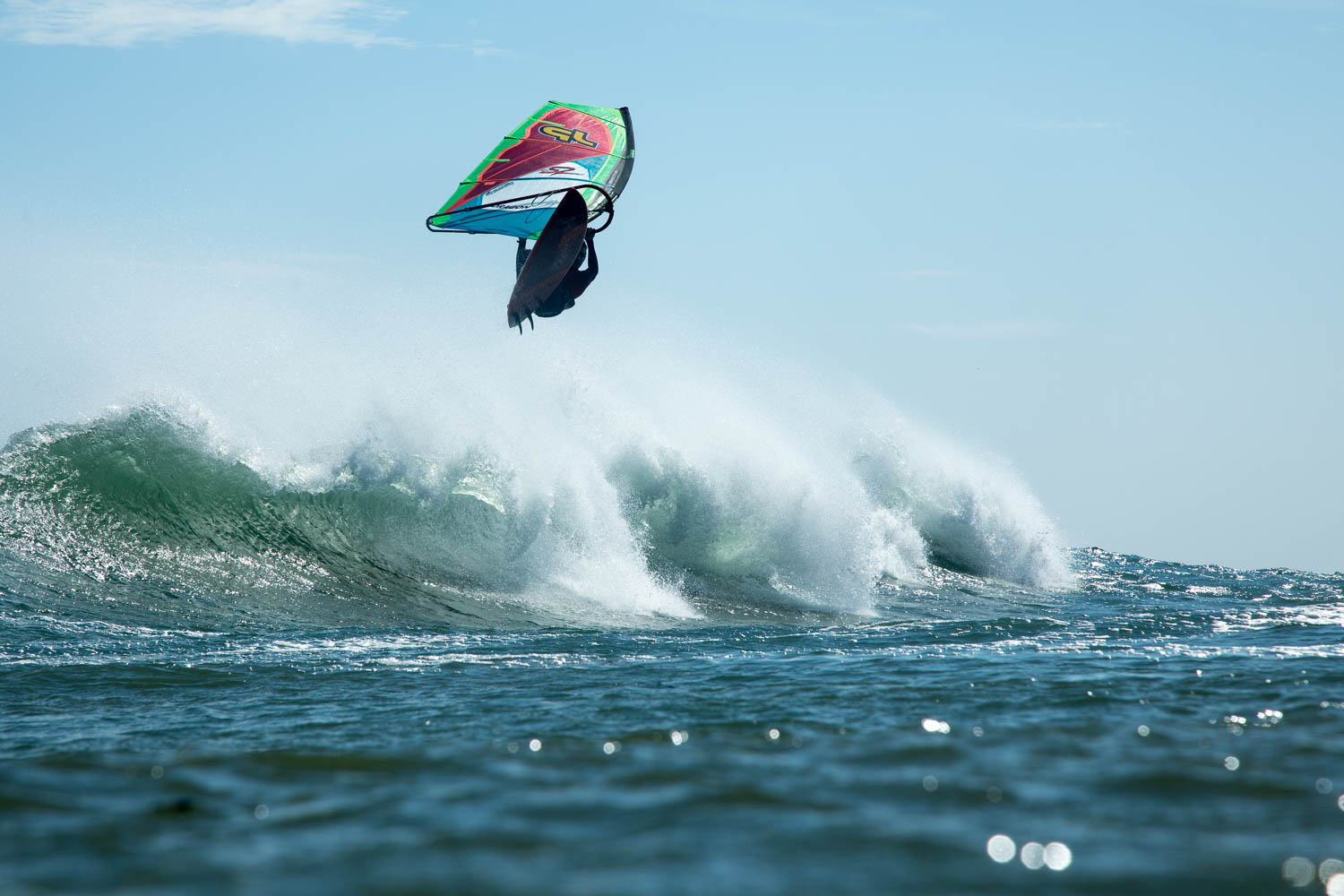 Highlights of the day included Antoine Martin pulling off a clean goiter in seemingly impossible conditions, surprising all spectators. Pro men finalists include Antoine Martin, Federico Morisio, Morgan Noireaux and Boujmaa Guilloul.
The women's draw saw Maria Andres, Kana Suzuki, Sabine Zola and Elise Gire advance to the finals. Women's highlights included a very strong performance from Maria choosing set waves and riding them with power and grace. Elise showed that she knows the spot very well choosing some of the best waves of the day.
Unfortunately after leading a successful wave camp the previous week, Sarah Hauser has come down with a severe stomach virus and was unable to compete in the contest today. It was very bad timing for the 2017 Aloha Classic Champion. Additionally Casey Hauser was scratched from the Pro men after aggravating an old hip injury while putting on a power performance in the big swell before the event. We are sure both Hausers will be back up soon!
The week's forecast is for light wind and small waves Monday, Tuesday and Wednesday. Conditions look to improve Thursday and Friday with a system brewing in the south that may bring waves to San Carlos toward the end of the week.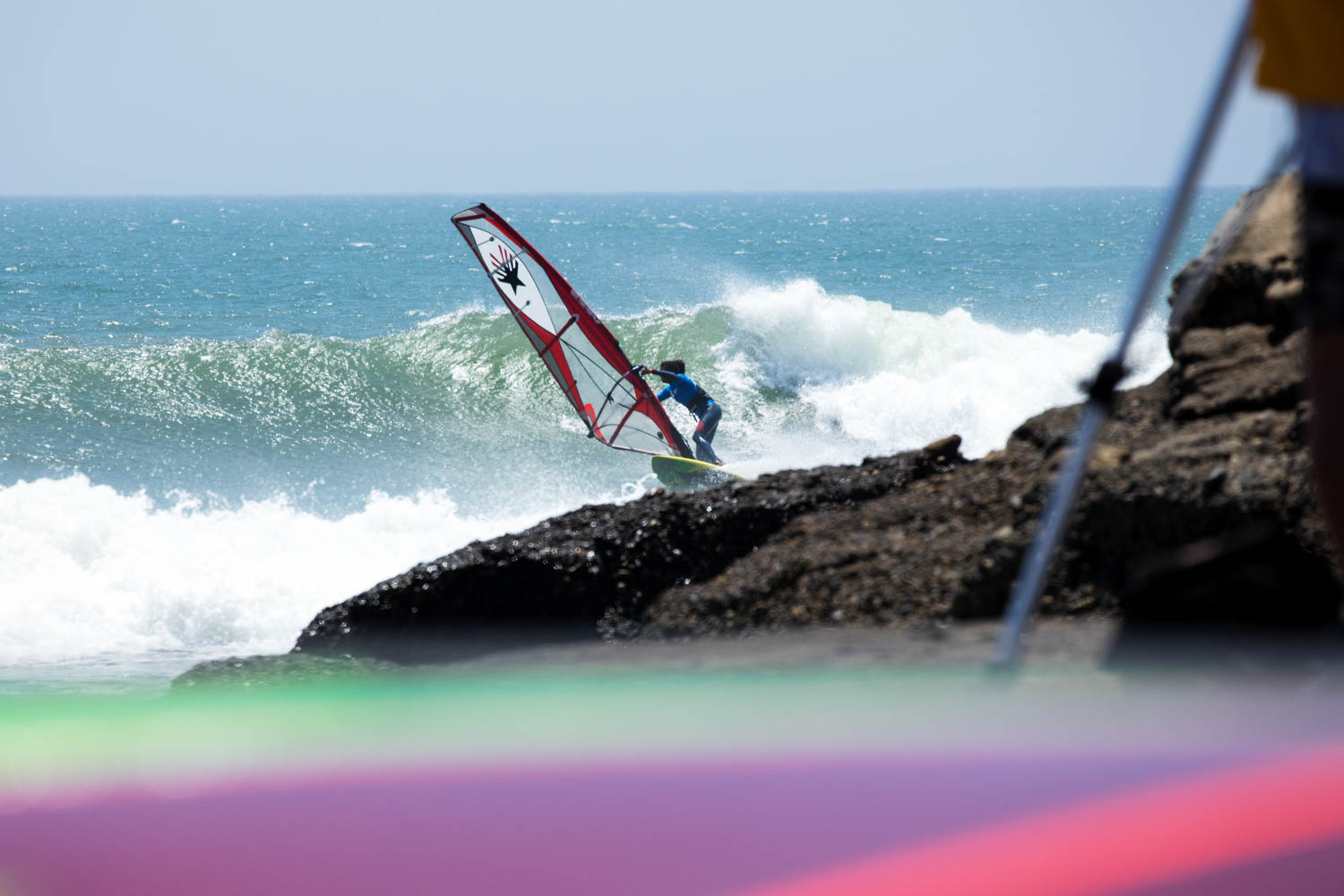 Finals have been held off while waiting for better conditions at the end of the week.
The IWT got a chance to catch up with a few of the women finalists
Kana Suzuki has traveled to Baja for 2 weeks from Japan to compete for her first time on tour. She started windsurfing at 10 years old, sailing enthusiastically throughout high school, took an 8-year break for college, settled into a career and then picked up the sport again as of 3 years ago. Kana works an office job in Japan and enjoys getting out of the office to windsurf in the winter waves.
Reflecting on the day, Kana says she rode the best wave of her live in round one making many turns and even a small aerial. Despite struggling to find waves in the second heat, she has advanced to the women's final.
Good luck Kana!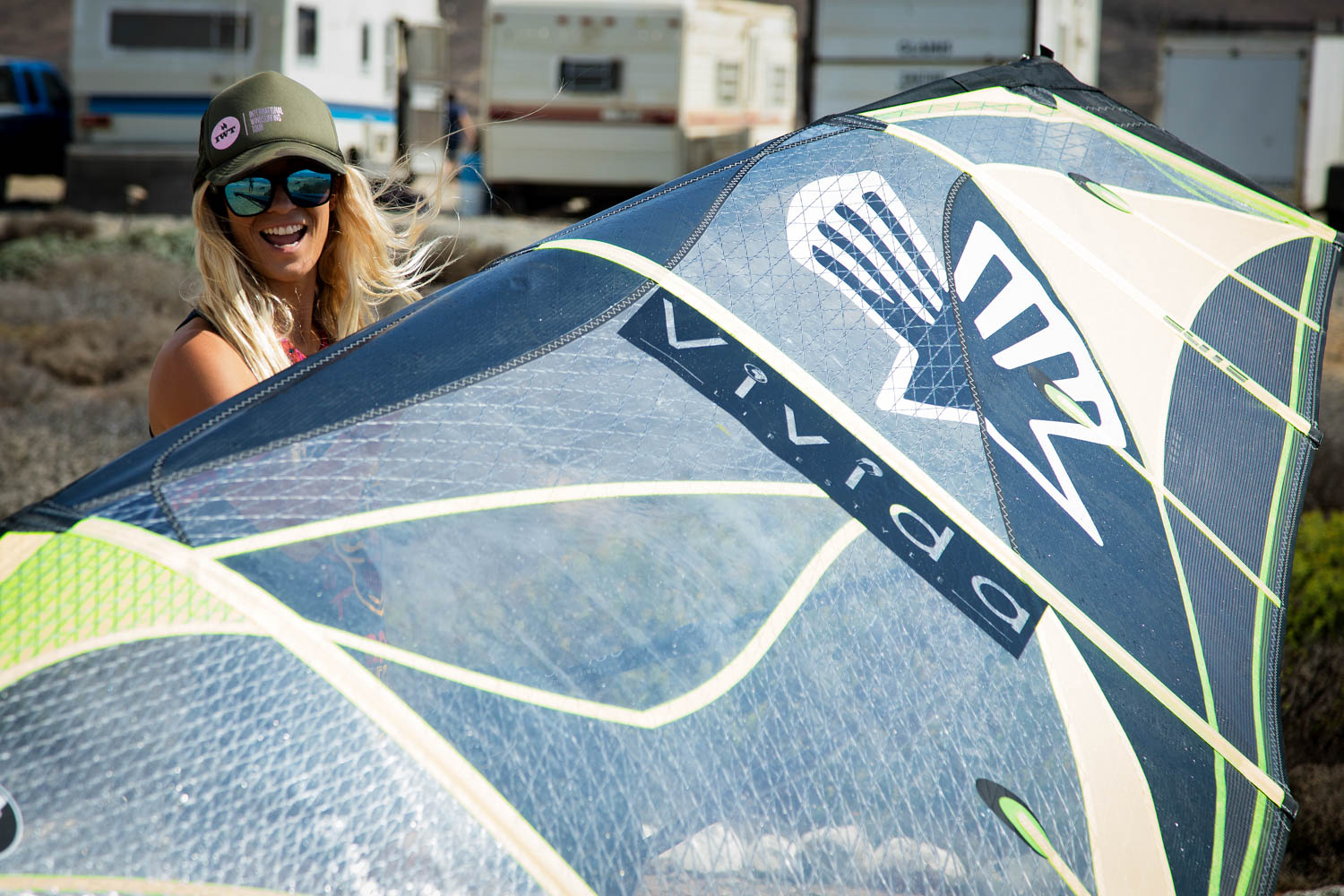 Elise Gire is competing for her second time in Baja. She and her boyfriend Joey Sanchez live and work at SoloSports, making sure guests have everything they need to have a comfortable stay including and incredible array of windsurfing and surf equipment. Their favorite time of the year is when the IWT comes to camp for the Baja Desert Showdown.
Elise has been windsurfing for 3 years. This is her second time ever competing and had her first win of a heat today advancing to the final. Best of luck Elise!
She says the best thing about Punta San Carlos is that there is a variety of conditions for different levels. There are 2 main spots to sail including a beach break in front of the camp, and the famous point wave just down wind. The beach break is perfect for novice wave sailors and the point is a dream for those more advanced.
Elise says her favorite part of Baja San Carlos is how remote the place is. One can get away from it all and literally just eat, sleep and windsurf. The level of her personal progression since she started windsurfing the spot has grown dramatically. Elise is sponsored by Ride Engine and Vivida Lifestyle.