As forecast, the second day of our waiting period failed to offer much in the way of wind or waves at the event site. Fortunately Brian Talma always knows what is best to do around Barbados. He suggested packing up the cars and trucks and having a bit of a tourist day. A trip to the wildlife sanctuary, another beautiful beach, and a lunch stop were the order for the day. Of course we threw in a few surf boards and paddle boards, in the hopes that there would be waves on the Northeast side of the island.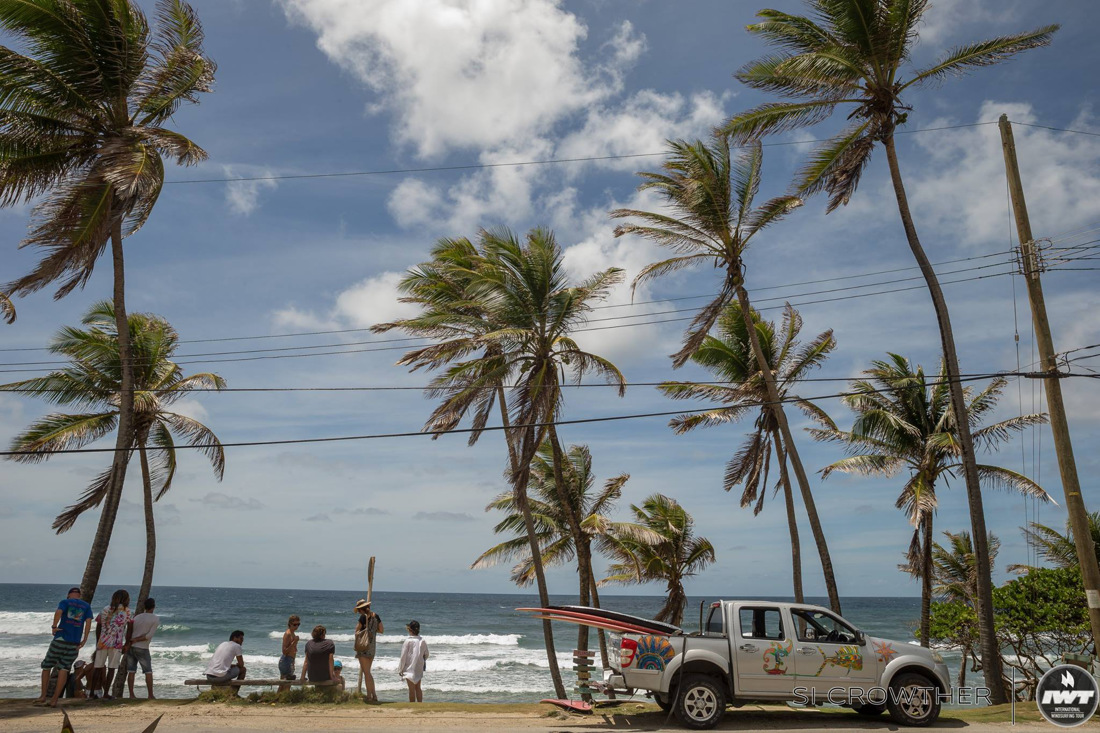 Bathsheba Beach
Those who made the trip were not disappointed. Bathsheba offered up some fun size waves in the waist to a couple feet overhead range. After everyone had their fill of surf, it was off to lunch at a local bar and grill.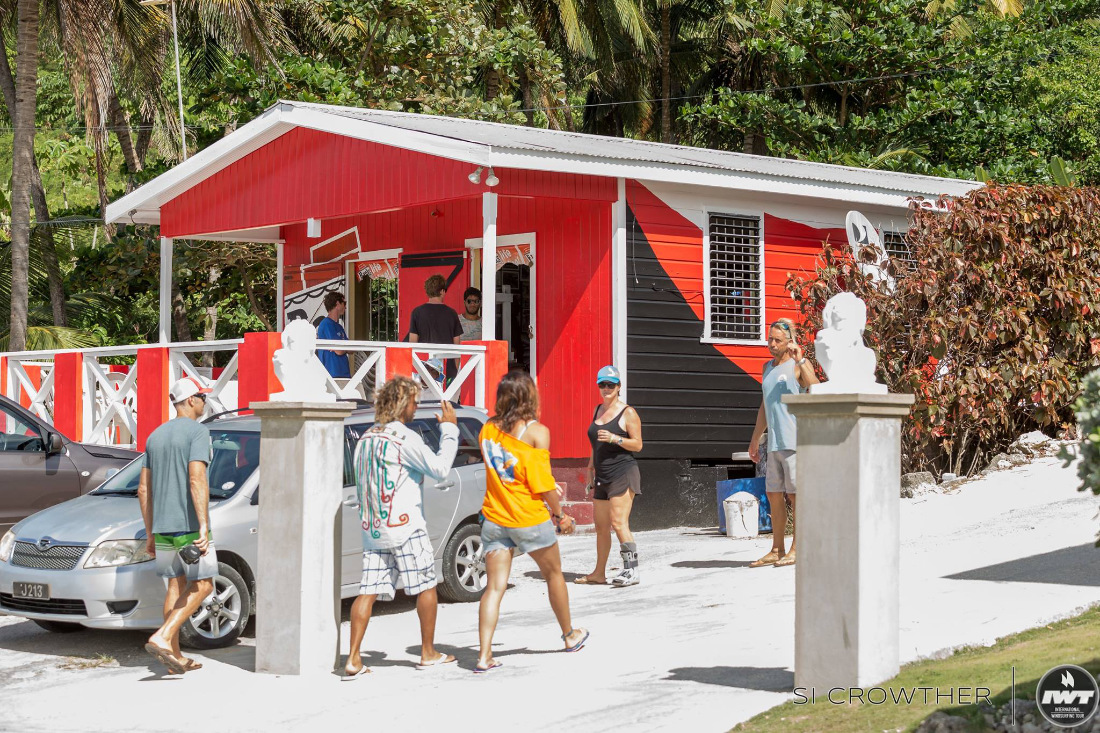 Barbados Lunch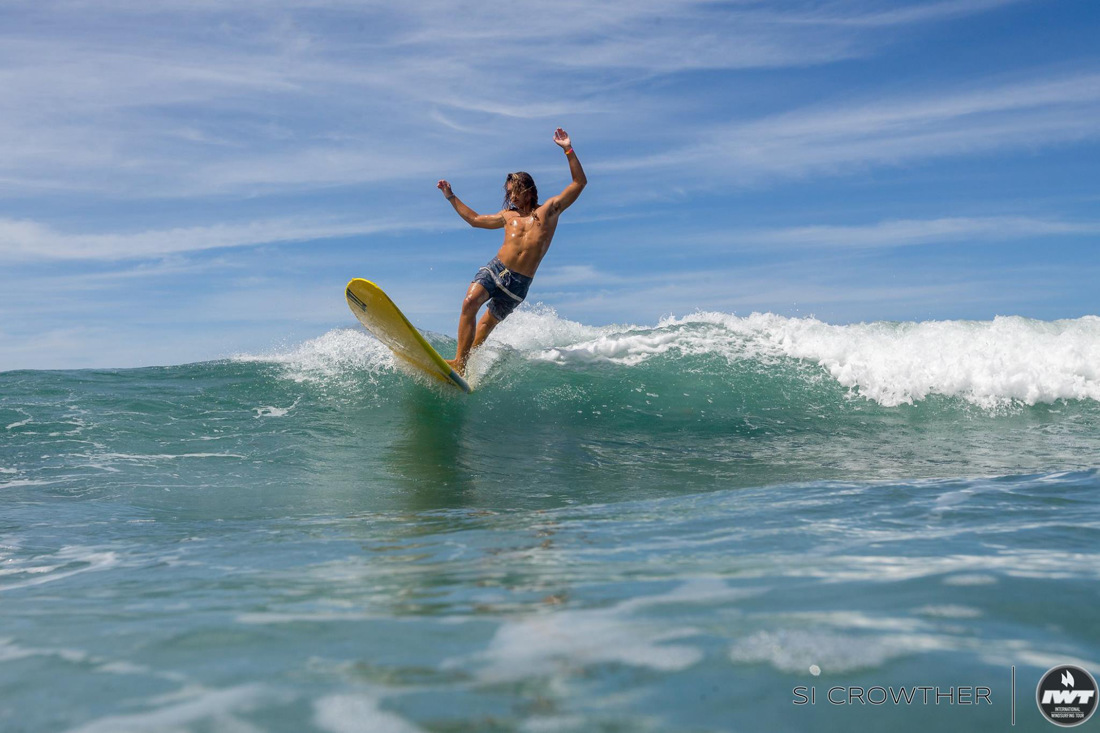 Bernd Roediger
Next stop was the wildlife sanctuary. The crew made it just before closing, and were told by all of the departing tourists that the main attraction had failed to show. Monkeys! Not to be deterred, some of the crew decided to hang out for a bit and just see if anyone would show. Much to our surprise, they did. The Green Monkeys were fairly reserved, and not being particularly mischievous, but it was nice to see them interact with each other in their natural habitat.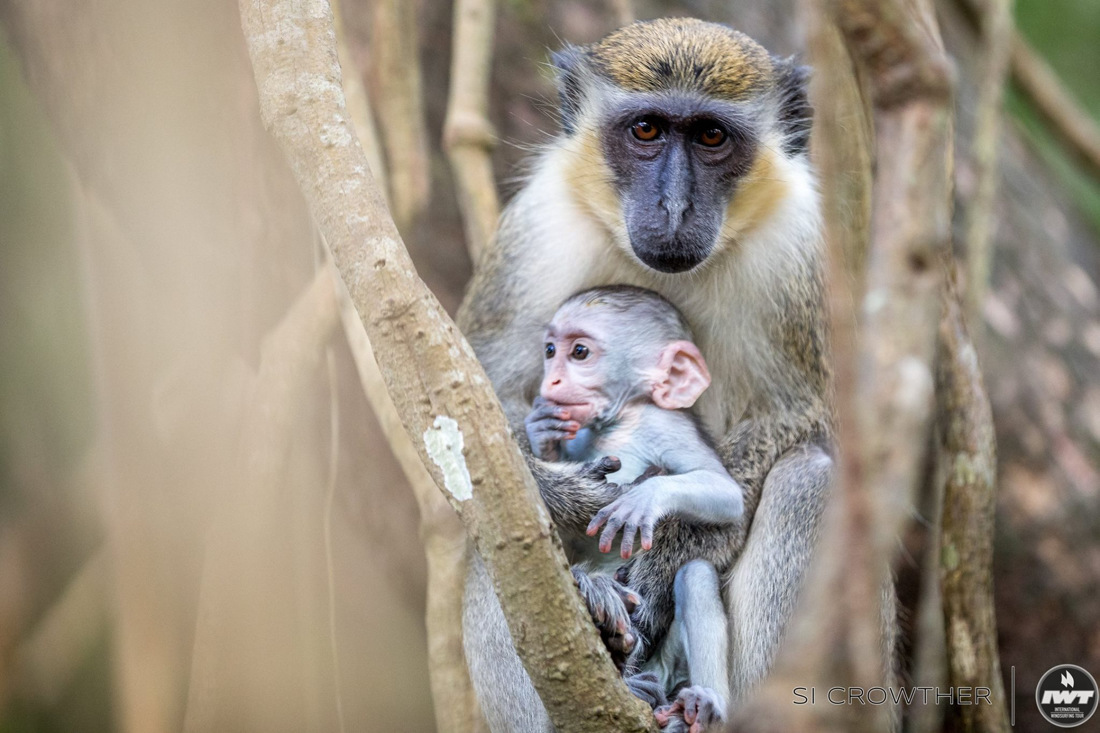 Green Monkeys
Finally the IWT riders and crew were treated to a fantastic dinner at Ocean Spray Beach Apartments. A spicy curried fish or chicken were popular choices. All in all it was great day to see a little more of what Barbados has to offer. Stay tuned for a possible start to the contest in front of Brian Talma's deAction Beach Shop at Silver Sands.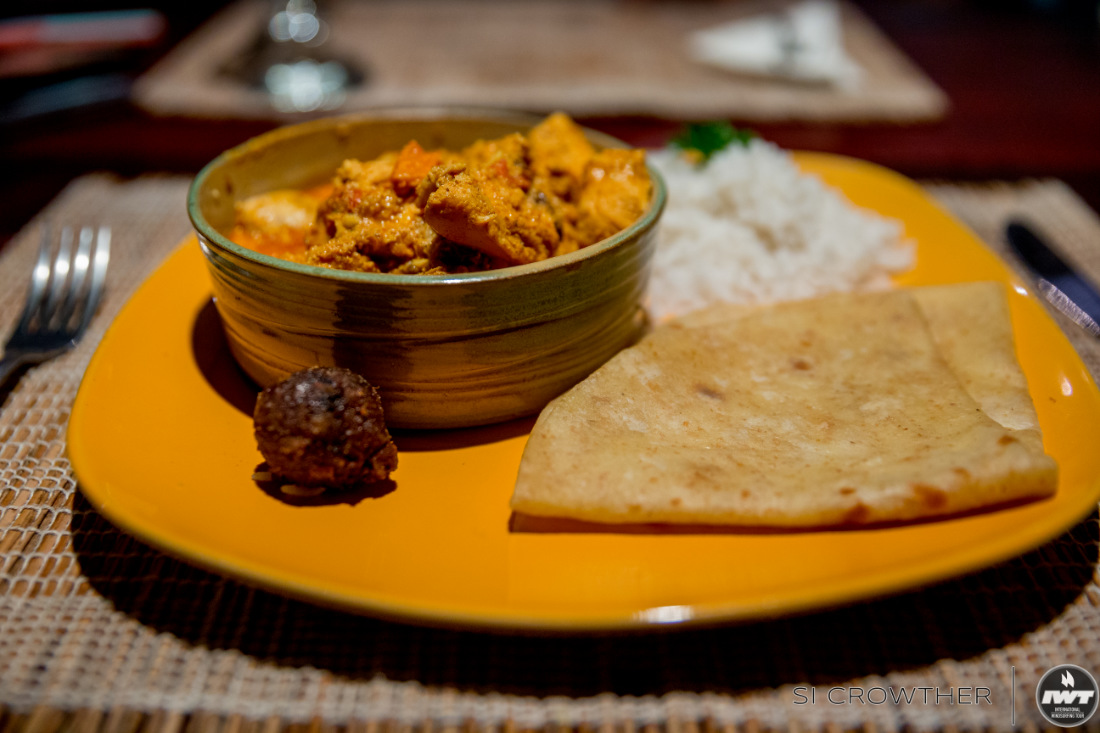 Ocean Spray Dinner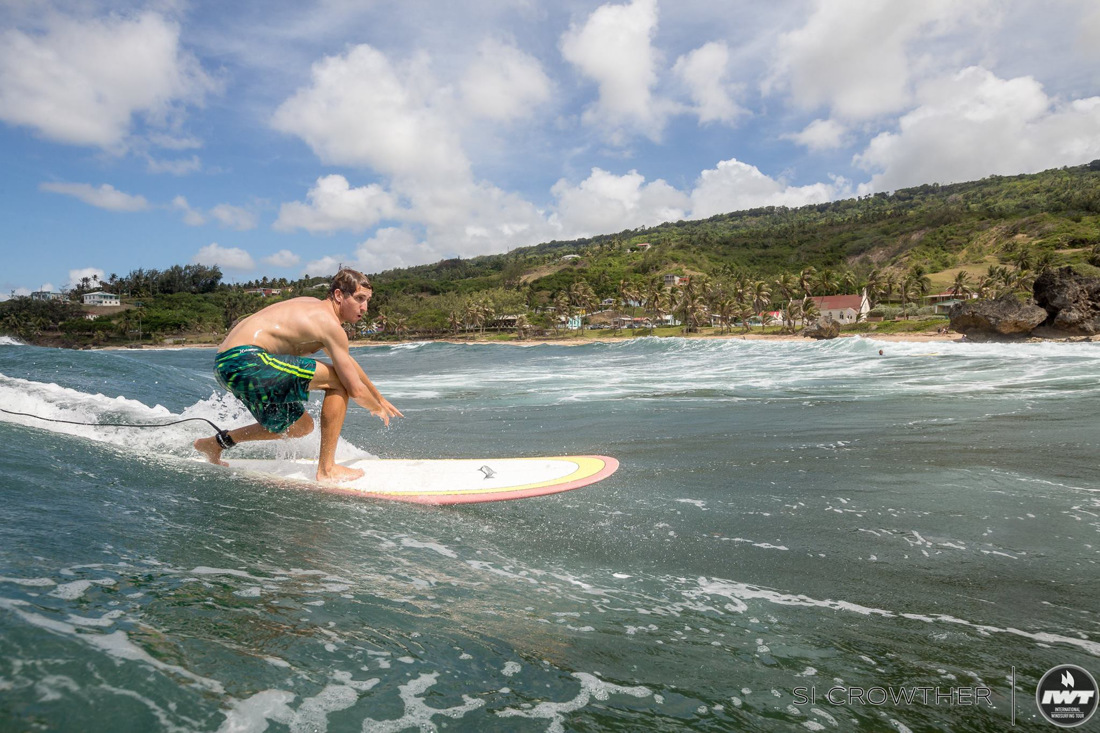 Morgan Noireaux
Text by Russ Faurot and photos by Si Crowther