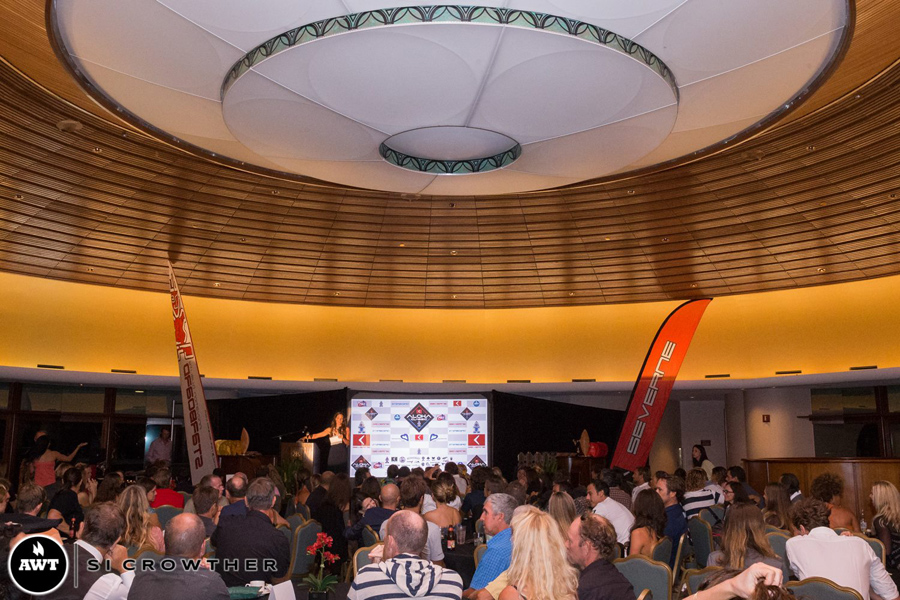 Text by Amy Carter
The AWT and PWA riders were joined by friends, family and more to celebrate the end of the Severne Starboard Aloha Classic in the most beautiful of locations.
The night started early for a few of the Tour ladies, who decided to make the most of the occasion…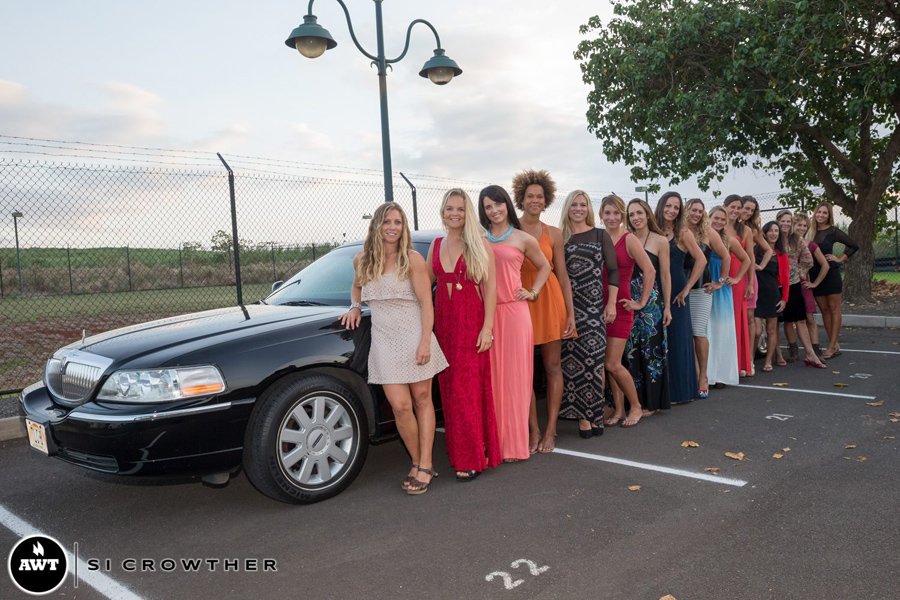 The evening was filled with glamour as the top AWT and PWA riders from this event and the 2014 Tour were crowned. Cheers echoed through the grand venue as champion after champion took to the podium.
It was not just the podium winners of each fleet that were crowned, the special prizewinners of the sickest/hottest trick were announced: Fiona Wylde and Levi Siver. And Fiona was also crowned PWA Youth 2014 Champion!
Check out the full galleries from the closing ceremony, and the whole competition, on the AWT Facebook page.
After this we were then privileged to watch the premier of the incredible Red Bull Storm Chase. This mind-blowing movie documented the whole Storm Chase and is one to not miss. However and where ever you see it make sure you get to check it out!
Thank you to everyone present for being part of such a fantastic evening. And most of all thank you to AWT Queen Sam Bittner, for EVERYTHING. We hope to see many more of you back for the 2015 tour and Aloha Classic!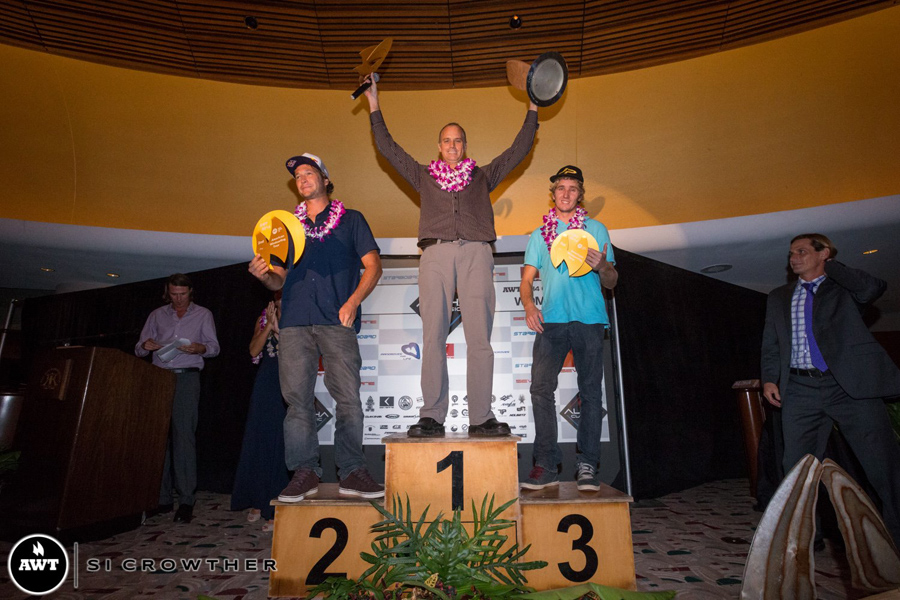 "What a way to end the 2014 season, seeing Fiona, Morgan and more make the transition from teenager to windsurfing hero in front of our eyes this season is something I will remember forever. Being part of the AWT Dream Tour traveling to some of the most amazing wave sailing locations has given me so much more than I put into words.
The Amateurs, the Masters, the Youth and all 6 divisions is what makes the AWT so special, an interesting mix of riders from across the world which seems to harmoniously gel into a new family. The 2015 season will bring new challenges and new locations including the inaugural Cape Verde event in February and a return to my favorite stop on the Tour and home to one of the longest waves in the world in Pacasmayo, Peru, and I for one cannot wait!"
Chris Freeman, AWT Head Judge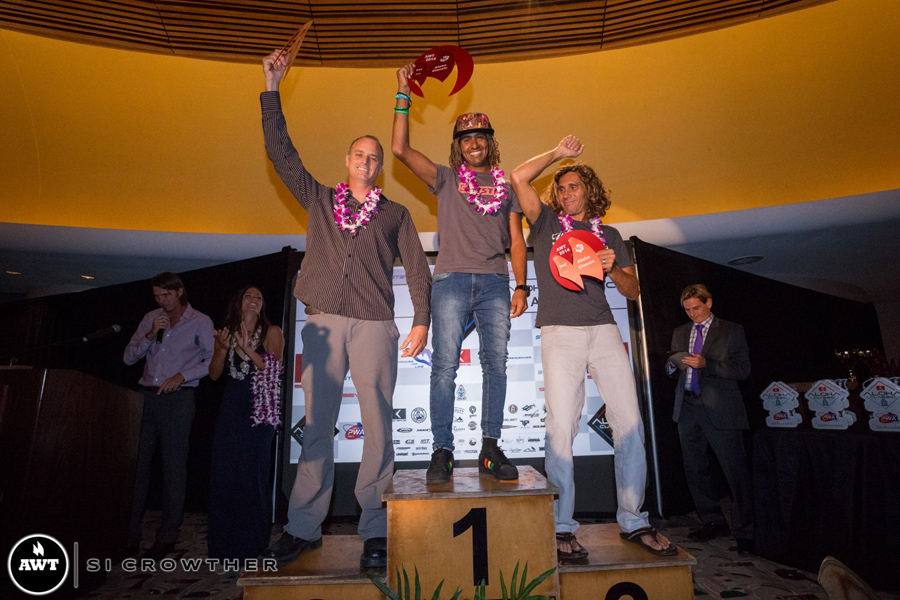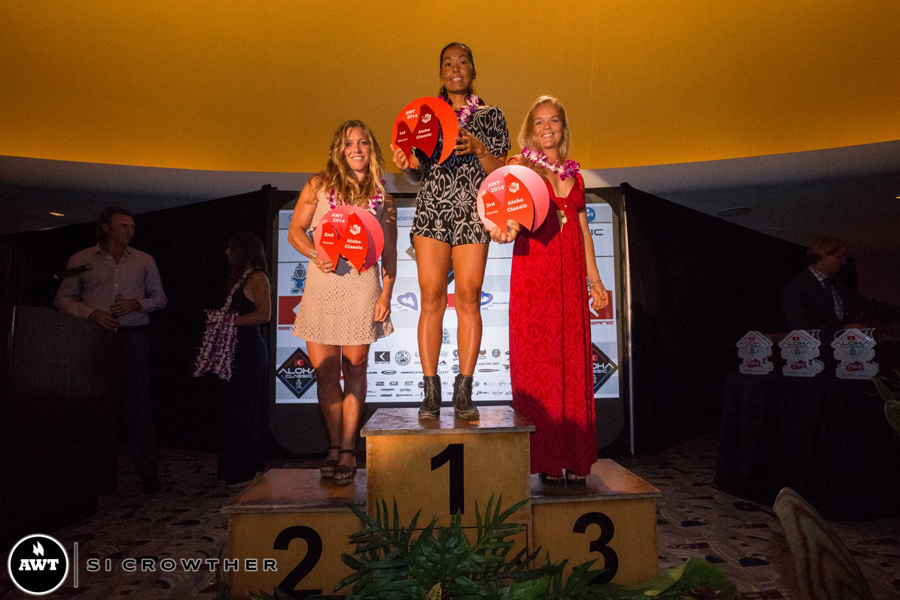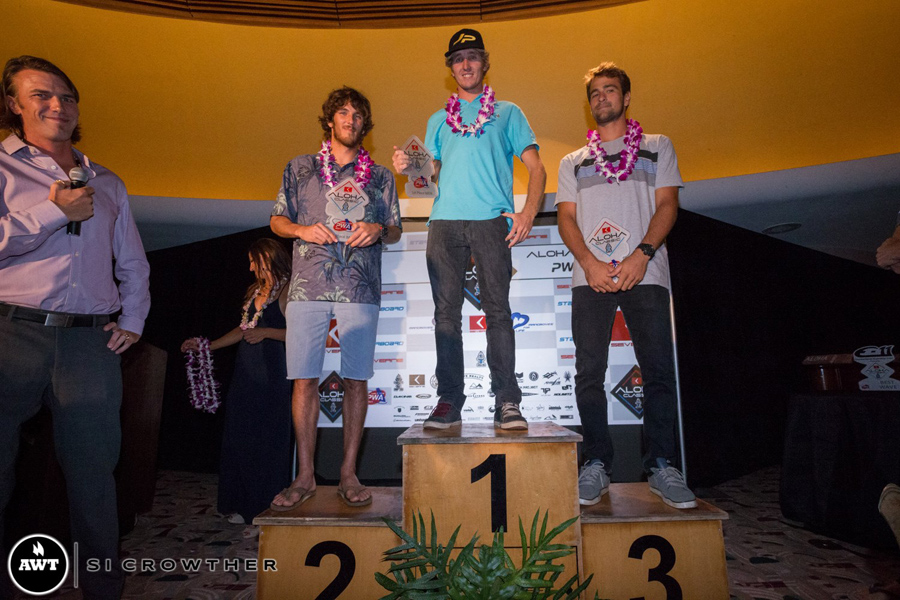 Additionaly, +H20 will hold a beach cleanup tomorrow November 12 at Ho'okipa 9:00 AM. We want to leave the beach better than we found it, so come on out and give a helping hand. Details can be found here.