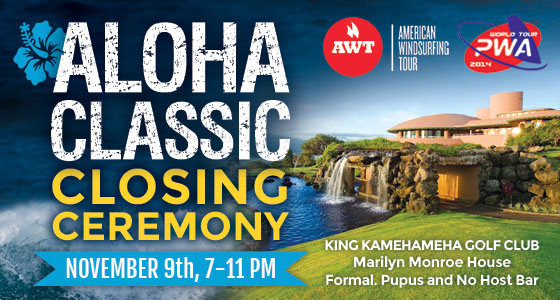 From 7pm onwards the AWT and PWA riders will be joined by many more for the official closing ceremony of the Severne Starboard 2014 Aloha Classic. Held at the spectacular King Kamehameha Golf Club and with appetizers, cash bar, music, prizes, trophies, a raffle, plus the premier of the Red Bull Storm Chase movie this promises to be one of the best closing ceremonies in a long time!
It will be a formal evening, with everyone welcome. Tickets can be bought at the door for $20 by all non-competitors. Tickets for kids under 10 are $10.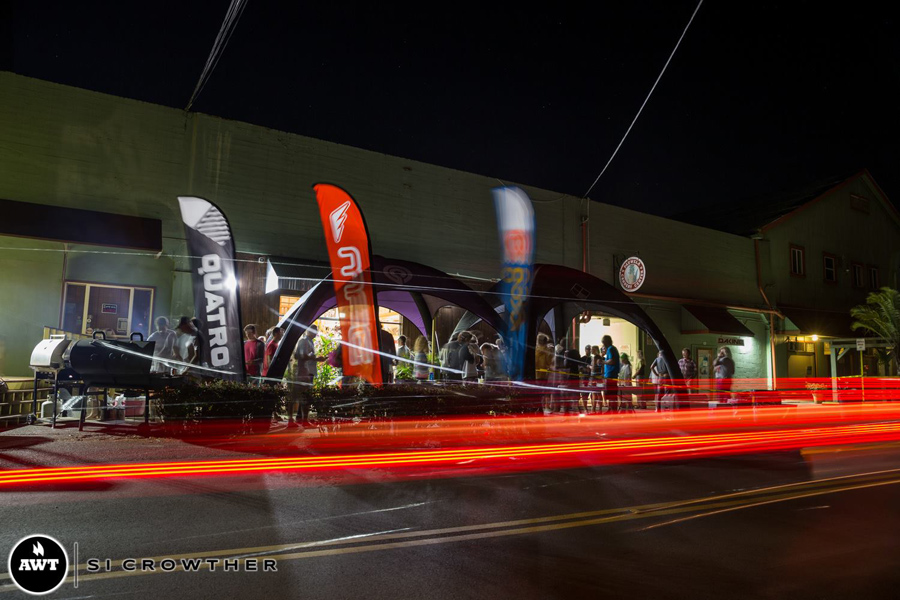 Thank you also to the Quatro/Goya/MFC Cannery for hosting a fantastic party last night. Check out a full gallery of shots here.
Unfortunately we are yet to finish the two remaining Youth heats, but we still hope it's possible to run if any conditions come through. All the remaining Youth fleets riders will be contacted if it looks possible.
One final reminder that you have until noon on Sunday to vote for your winner of the Champions for Charity Super Session, who will be crowned on Sunday too. And we hope to see as many of you as possible tomorrow at 7pm!