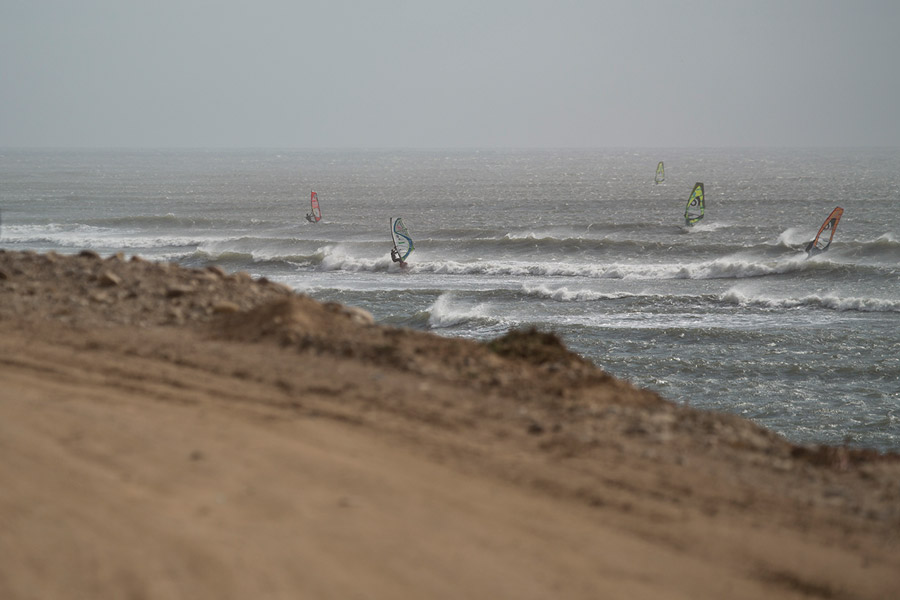 Day 1 started off with good news. Makael Buhon, who was pulled from the water in serious condition yesterday, is recovering in a nearby hospital. It is not yet known what caused the accident, but without the swift action of his fellow competitors and the El Faro staff to bring him to safety, we may have been reporting a different story. We want to give a massive thanks to everyone who helped with his rescue.
The contest got under way today with strong winds and small waves. The call was made to start with the Amateur heats and move on to the Masters as well. Even though wave conditions were challenging, riders were still able to rack up long rides with critical turns.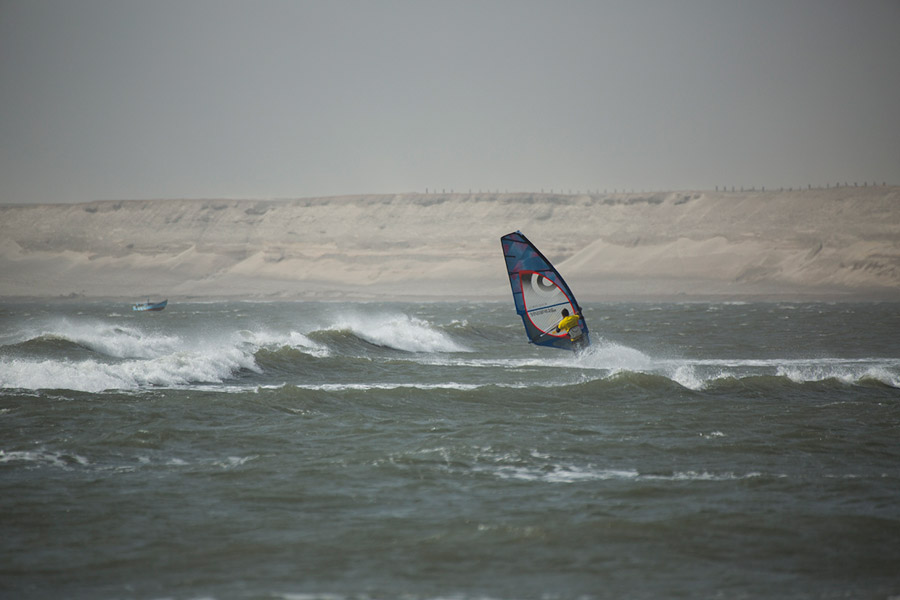 Some of todays highlights included Brazilian, Willhelm Schurmann whose powerful style and hard slashing turns impressed the judges. Also, Chris Freeman and Kevin Pritchard made their debut's as Masters riders at an AWT event. Each sailed well enough to win their heats, and advance straight to the 3rd round. We won't be seeing them in the Masters in other AWT events, but there is a special exception in South America where we abide by IFCA Rules.
Amateur standouts included Canadian sensation Ingrid Larouche, winning her heat and moving on to the 3rd round. Also, 15 year old Alesio Bateri from Lima Peru, showed excellent skill in dispatching his competition, choosing the best waves and riding them with style.
"Smaller waves today than we expected but the locals were calling the wind more than they had seen. The riders were fully powered and the waves provided a canvas for some AWT magic to be painted. It was great to see lots of new riders in their first AWT event, and the cultural experience so far has been extra-ordinary. I would recommend a visit to Peru to any of the Tour riders. We focussed on Amateur and Masters heats today but with the expectation of building swell tomorrow we are hopeful that the Pro riders will be called into action. Thanks to our hosts, El Faro Adventure Resort, who has been providing amazing hospitality in the perfect windsurfers' dream location. Thanks also to the large contingent of judges, organizers and helpers who are making this possible. Stay tuned because the action is going to heat up in the days ahead!" Chris Freeman, AWT Heat Judge