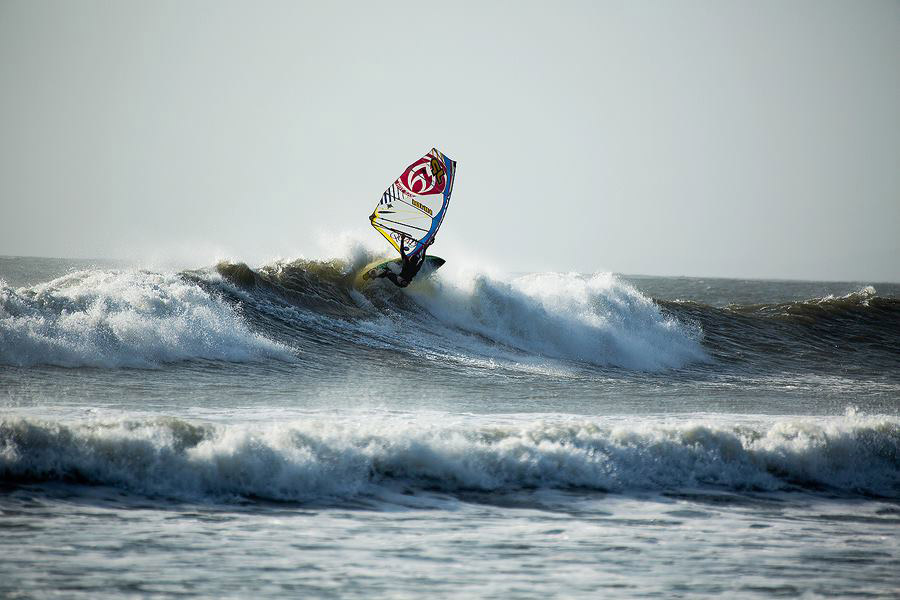 What a day! Today was the day for the pros. We started early and ended late. Conditions offered up strong winds, long peeling lefts, and plenty of action for the spectators to watch. Waves were overhead and most riders were using 4.7 and 5.0 meter sails.
The first heats were run in light offshore wind, which made for some perfectly glassy waves. The opening heat saw Kevin Pritchard advance with his consistent powerful style. Heat 2 was dominated by AWT newcomer Wilhelm Schumann from Brazil, who has shown himself to be a force to be reckoned with. Russ Faurot , who is more at home at Ho'okipa, adapted well to port tack sailing winning his heat. Bernd Roediger was the standout of heat 4 compiling an impressive 2-wave total, including a flawless Taka at the end of his heat. The next heats saw Morgan Noireaux, Levi Lens, Alex Vargas, and Camille Juban all advance to the 3rd round of the AWT's new style bracket, which sees riders rewarded for taking risks and going for victory in round 1.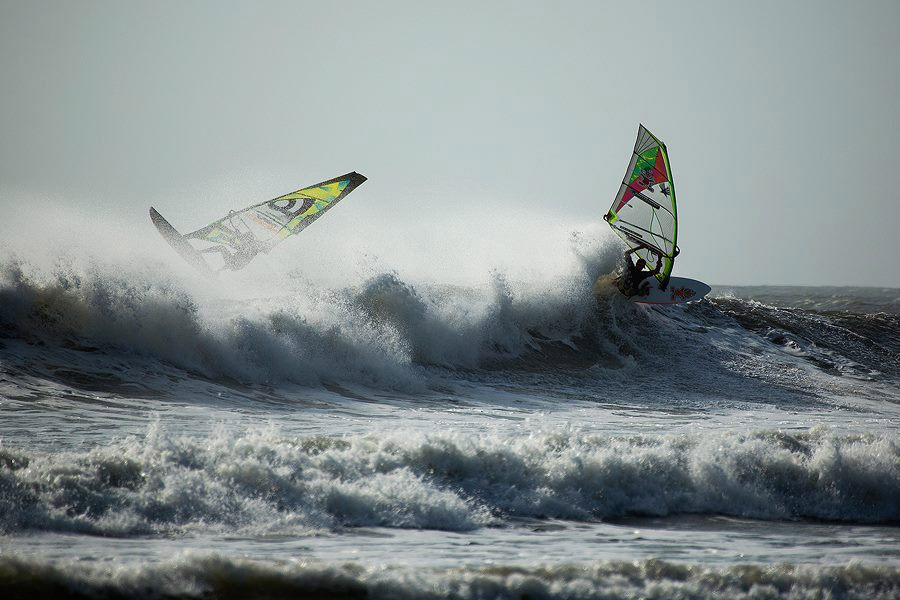 Round 2 did not disappoint, as all the sailors were motivated to stay in the contest and enjoy the perfect Peruvian waves. Christian Saurer and Tom Juban put on the best show, as they fought their way through to compete in the Quarter Finals. Tom continued his impressive run all the way to the semifinals where he placed 4th overalll.
As the day went on, the wind picked up and the moves got bigger. Judging was difficult because all the riders sailed so well. We saw big aerials, powerful turns, and some really impressive wave moves, such as Camille Juban's flawlessly executed goiter in the Final. Camille racked up one of the highest point totals in an AWT heat ever, with a perfect 10 from one judge, and high 9's from the others. Camille showed his superior waveriding skills, and was crowned 2013 Pacasmayo Classic Champion at the end of the day.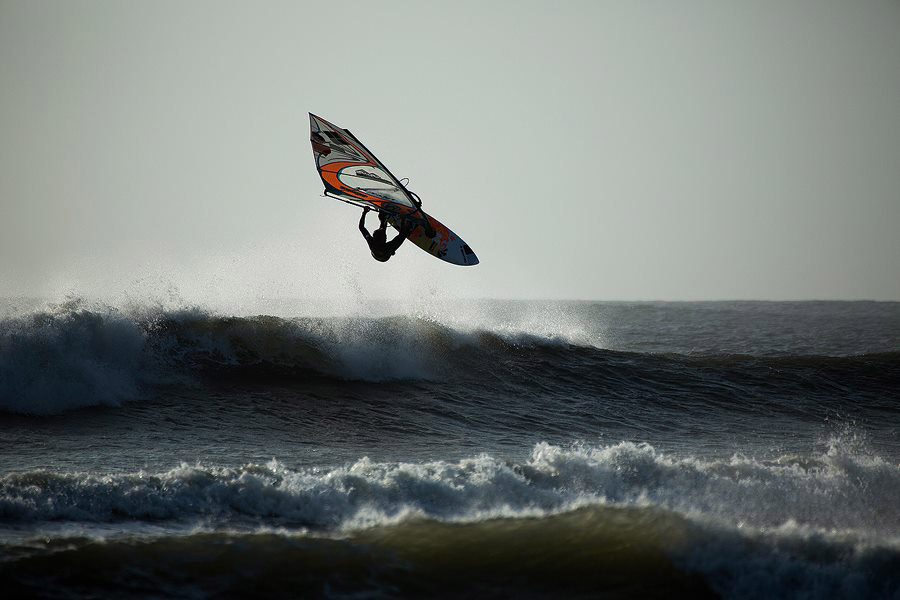 A few quotes from the riders:
"Pacasmayo has come through once again. This place is awesome. The event organizer Jaime "Pacasmayo Rules" comes through with amazing conditions. I have been around the world, been to great locations and this ranks as one of the best. For port tack wavering, this place is perfect. I hope to come back here for many years to come and work on my port tack wavering." Kevin Pritchard multiple World Champion.
"The AWT Pacasmayo Classic 2013 is another success for the AWT Pro division, Chris Freeman the Head Judge made a good call to focus just on the one division on the second day of the contest with really good if challenging conditions. It was great to sail with riders from many countries including, Brazil, Peru, Chile, USA, UK and Italy as well as my younger brother Tom who impresses me every time he sails. I was really happy for Tom that he could get the 4th place not far behind me, I'd better watch out next time as he is not far behind!" Camile Juban 2012 AWT Champion
"Today, we got to watch the whole pro division being run at the point. The action was sick to watch and the event went very smoothly thanks to Jaime and EL Faro resort and AWT staff. So great to meet and compete with riders from all around South America." Ingrid Laraouche, AWT 2012 Womens Champion.
While we have completed the Pro Men's bracket, there is still much more action to come. The Masters, Amateurs, Youth, and Women still have heats to go. Stay tuned for all the latest AWT news to come. Check out our Facebook page for all the photos of the day.