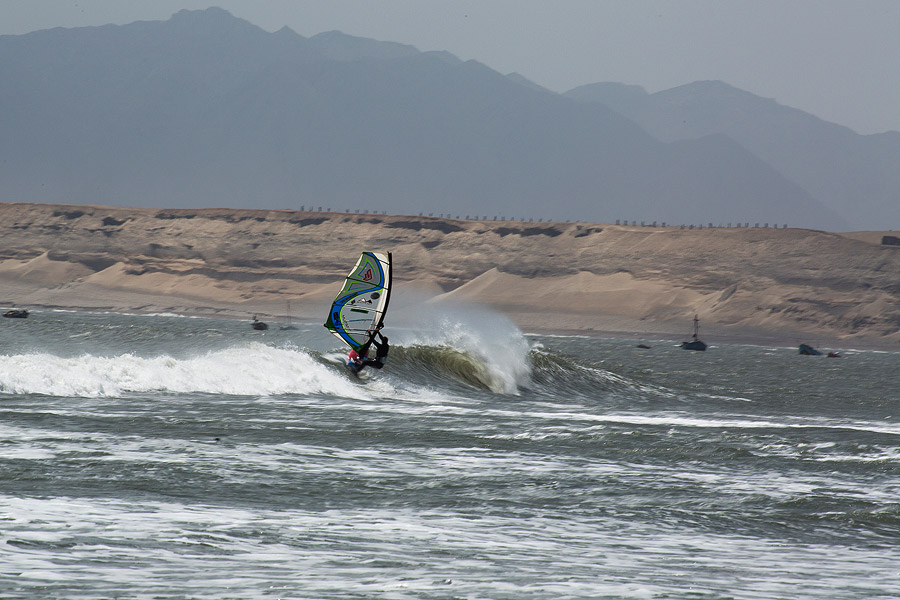 Another day of competition saw the completion of the Masters and Amateur rounds. Conditions were once again very good. Waves were a little smaller than yesterday, but still gave plenty of opportunity for clean down the line riding.
Head Judge Chris Freeman opted to run through the Amateur bracket first. The Amateurs were excited to get under way, and showed their enthusiasm on the water. Highlights included our youngest competitor, 15 year old Alessio Botteri, finishing in second place. He chose set waves and rode them well. You can see that if he continues to practice windsurfing, he will be one to watch in the future.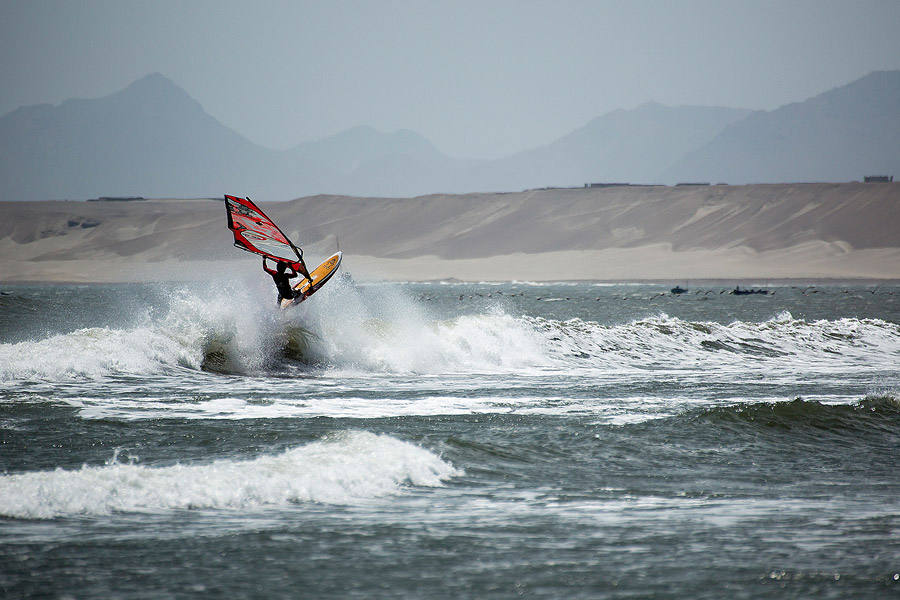 AWT veteran Ingrid Larouche showed why she is always a dangerous competitor. Larouche chose the best waves, and put together solid heat after solid heat. Ingrid's strong sailing earned her the overall victory in the Amateur bracket.
With the completion of the Pro bracket yesterday, the Pros were able to relax and sail on their own time today. The wave at El Faro in Pacasmayo is so long, that there is plenty of room for competitors to spread out and sail. There was no shortage of action for spectators to watch throughout the day.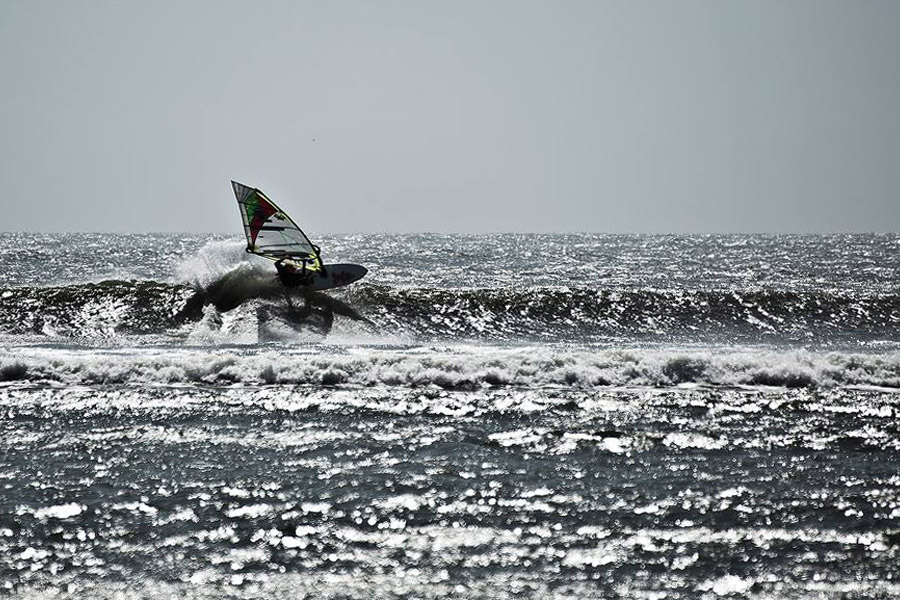 The Masters got under way in the afternoon as the winds picked up nicely. The talent level was very high as 2 of the top 3 pros are also Masters. As expected, both Kevin Pritchard and Willhelm Schurmann advanced through their heats for an epic clash in the final. Willhelm's signature tight turns and lip busting hits scored very high. Kevin put down long high speed rides, big aerials and some very impressive cutbacks. The swell had backed off as the tide receded making wave selection all the more important. Willhelm and Kevin traded set waves, but in the end, it was Kevin who impressed the judges the most to take the victory.