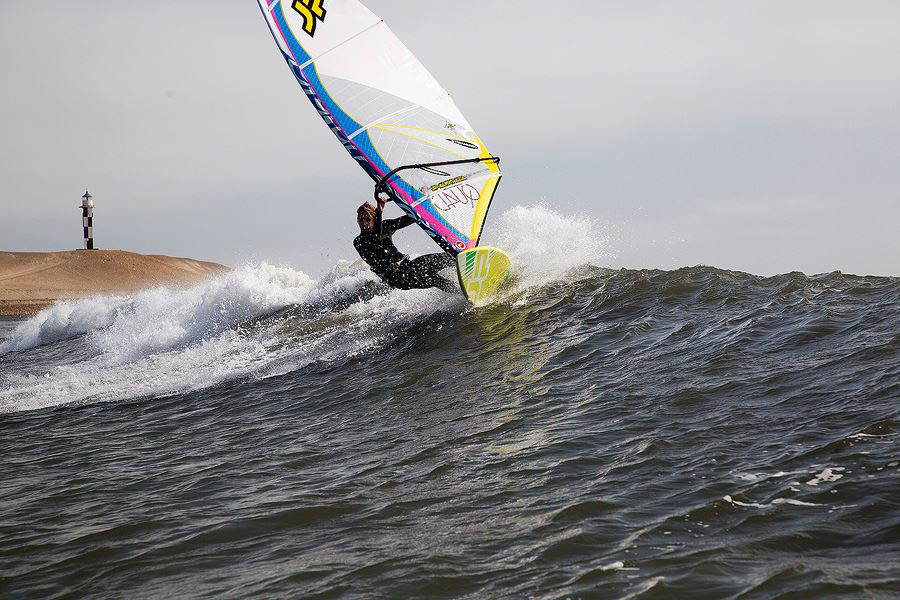 With just one heat left to sail, despite light winds and a diminishing swell, we had the luxury of picking the best possible moment to call the heat. We met early to check the conditions and were on hold much of the day. Ingrid and Kevin sailed out to check and evaluate the conditions after lunch, and after about 30 minutes they started to pick up more waves and the countdown was on. With 5 competitors and only one chance to run the heat, it was decided that one five man heat would be run in a 45 minute window. The three judges were positioned on the cliff above, with a perfect vantage point to witness the magic about to happen.
Brazilan rider Christian Saurer (18), who had impressed in the Pro division a couple of days ago, was first to take control of the heat catching the two best set waves in the first half of the heat. He rode the biggest waves with style he put everything into each turn showing his surfing prowess.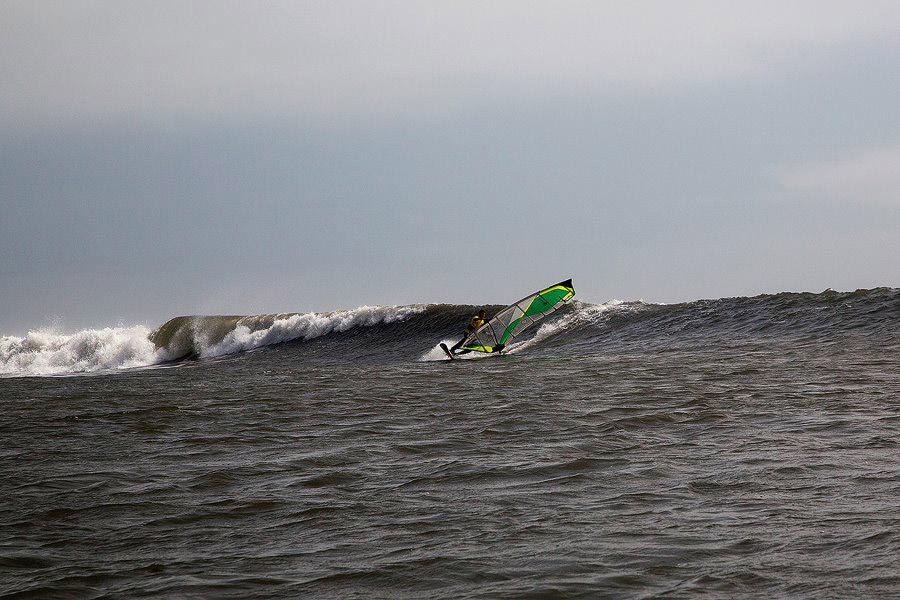 Tom Juban (16) clearly has learned a lot from riding with his older brother, and despite finding it hard to hook into the set waves, rode well. He could not quite match his level in the Pro division and fished in 5th.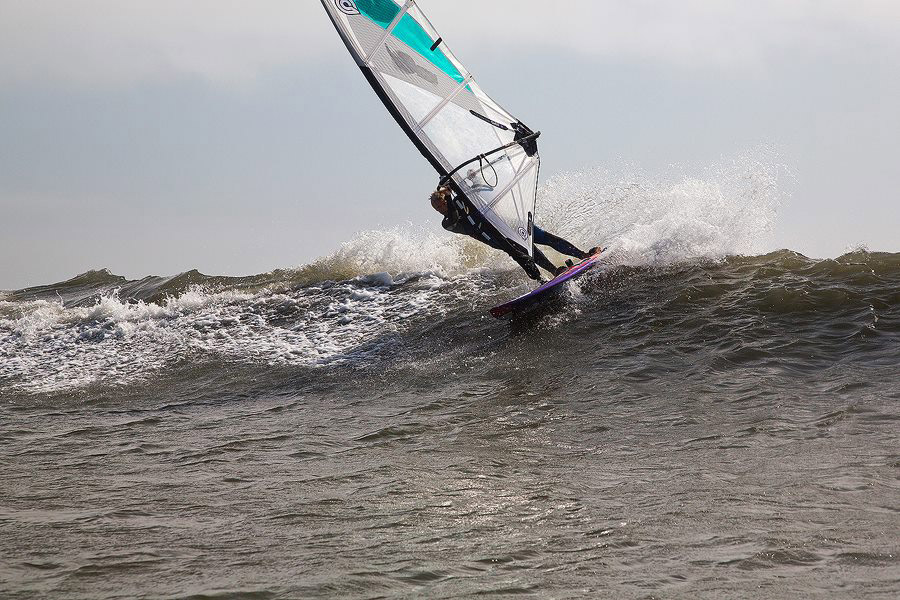 Alex Vargas (18) from Chile, former Youth World Wave Champion (2011) and third placed rider here last year, battled for position in the tricky conditions riding some amazing long waves. His best wave included three aerials pushing him closer to a top spot.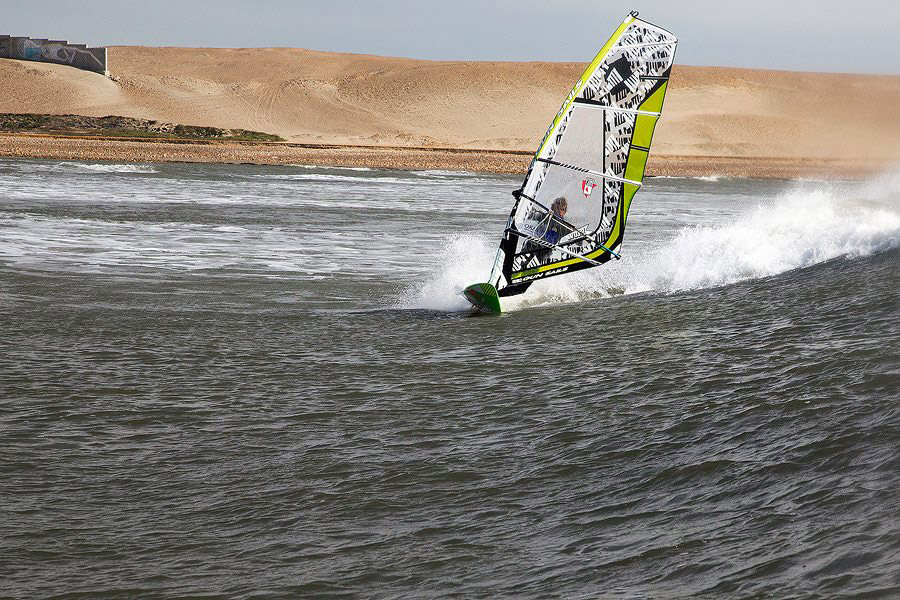 Bernd Roediger (16) was finding it difficult to get the biggest and longest set waves, having to settle for some smaller sections which he destroyed with amazing style! With a head dip aerial in the bag, despite having shorter rides, he was going to be in the running if he could only pull one big move. Unfortunately for Bernd, he crashed his Air Taka, so it was the larger waves and longer rides of Christian that were too much. It was only by the narrowest of margins, a couple tenths of a point on all three judges.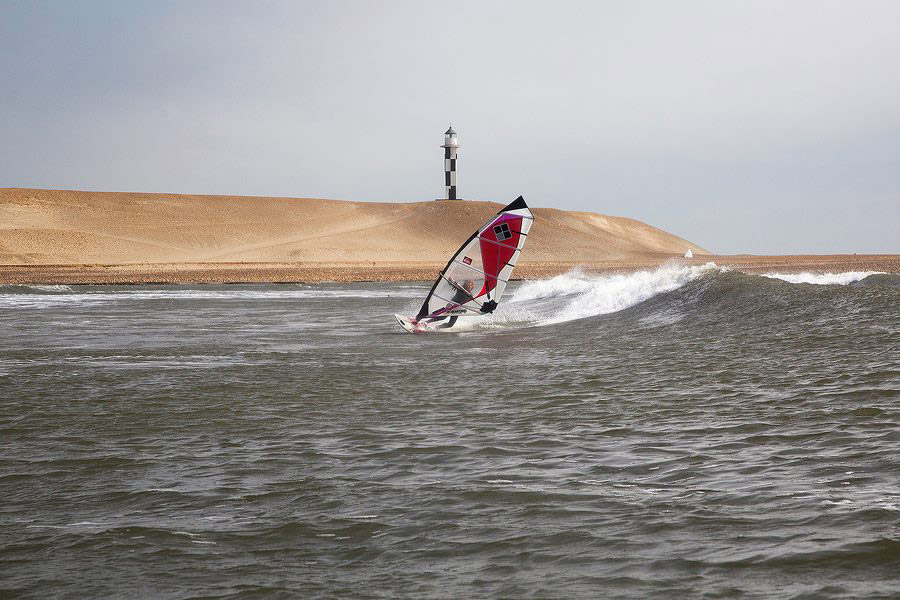 Morgan Noireaux (18) and Bernd came very early to Peru to work on their port tack sailing, and Morgan's experience as a goofy foot surfer clearly has helped his wave riding. He picked off set waves way out the back and upwind, demonstrating a combination of style and power to come from behind in the heat clinching the U20 title. Morgan's precise and powerful turns were the biggest difference for the judges.
You know riders are having fun when they decide to stay out on the water, rather than returning to the beach for the results. We waited for nearly a hour for them to return to the El Faro Adventure Resort where we have been staying this week!
This concludes the 2013 AWT Pacasmayo Classic and with a few days left here in Peru, riders will be enjoying more waves yet!
Words by Chris Freeman, AWT Head Judge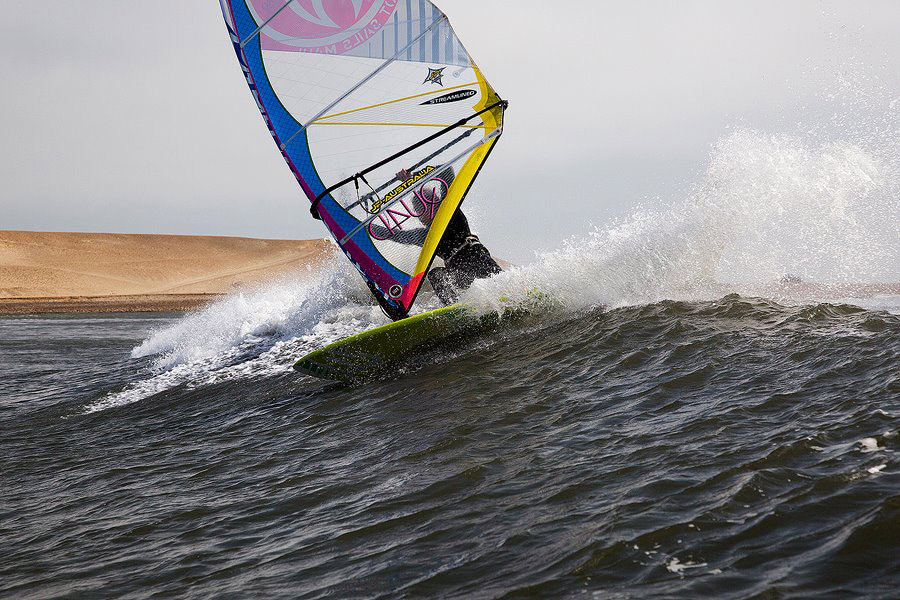 A few quotes from the riders:
"Fue una competencia muy dficil, el nivel de todos es muy bueno!!!
Teniamos 45 minutos para surfear buenas olas… Creo que todos surfearon bien, estaba muy peliado el heat. Disfrute mucho el heat." Alex Vargas
"Having a 45 minute heat was incredible because we could wait for better waves and take the risk without running out of time that made the battle very exciting for everyone I wish could be always like that I was relaxed and having fun although the conditions were tricky, wind was light and sets would take some minutes once you get a nice wave was super fun." Christian Sauer
The final was pretty sweet.  We had head high waves coming off the point in really light off-shore wind, can't complain!  I think all five of us managed to get some rides we felt good about.   I'm super impressed by how much all these guys rip!  It's always cool to see new riders your age out killing it.  The energy out there was more like a free-session than a serious comp, we were all feeding off that vibe and it made the surfing way better!  I feel like I did the easy part out there just cruising in the surf.  I owe a lot of thanks to my sponsors for getting me out to this sweet wave, and to Jaime Rojas at El Faro Adventure Resort for giving me the all-inclusive stay right on the beach!  Also thanks to Chris Freeman and all the judges for putting on this AWT/IFCA contest.  These guys did all the real work!  I really look forward to coming back here next year to enjoy this incredible left! Bernd Roediger
I've been here almost three weeks and have scored non stop conditions the whole time. Today was once again a great day. The wind was quite light but having a 45 minute heat with all the guys really allowed us the time to get some waves and battle it out. With the level of the other riders and the conditions during our heat I had a hard time judging my own performance so I'm really happy to have come out on top! Morgan Noireuax
Youth Results
Morgan Noireaux 1
Christian Saurer 2
Bernd Roediger 3
Alex Vargas 4
Tom Juban 5