As dawn broke on day 2 of the Aloha Classic the early light revealed just how much the swell had dropped from the previous day. From the wildly dangerous 18+ foot faces of Sunday, it was now down to far more manageable 6-10 foot faces. The danger would be lower but that just meant the riders would push themselves harder to impress.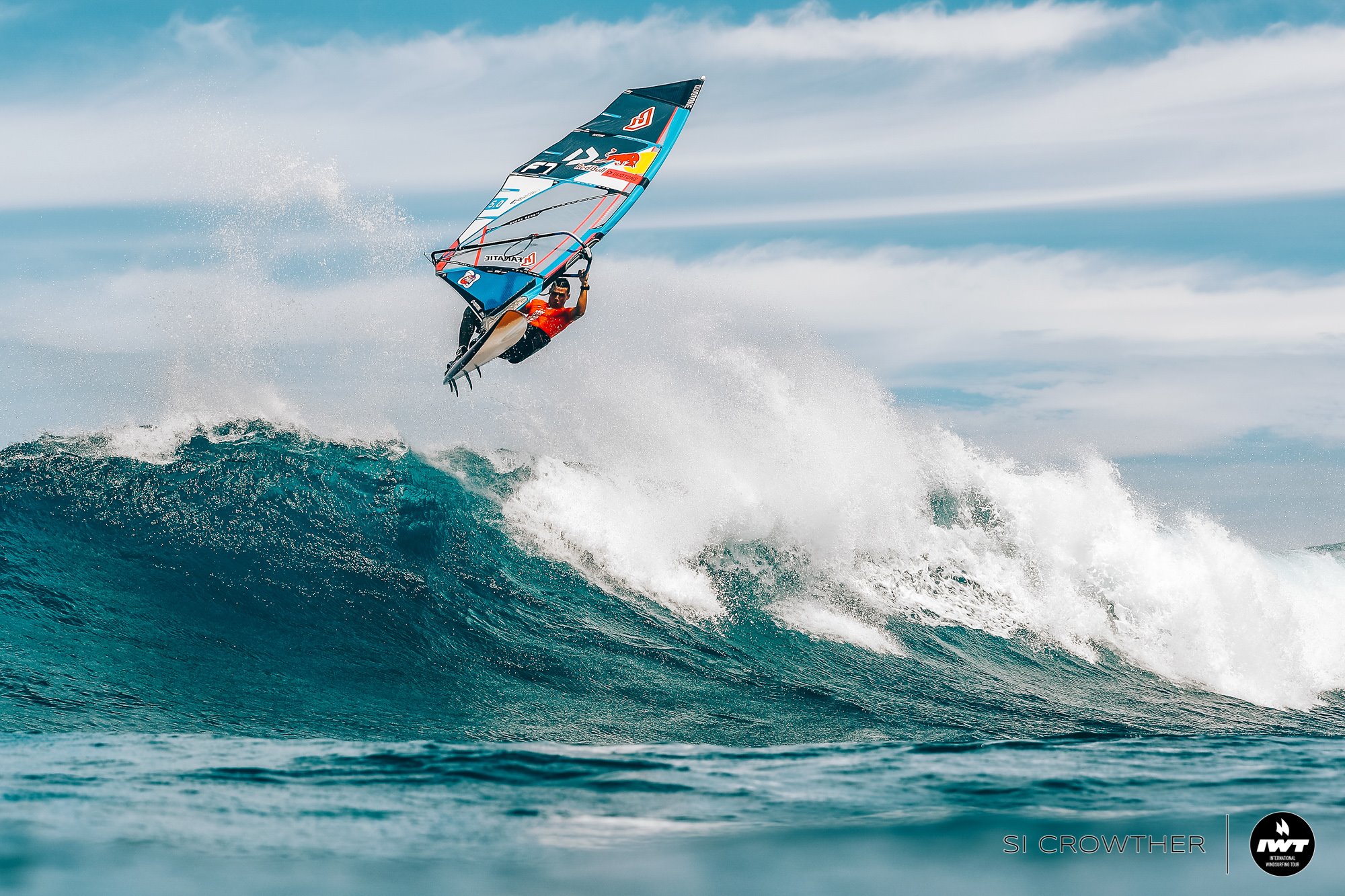 So it was with the opening rounds of the Pro Men's repechage round, this was the last chance for these riders to break into to coveted top 32 of the Aloha Classic so they were pulling out all the stops, creating a lot of drama.
One of the favoured European riders, Arthur Arutkin, was languishing in 3rd place in his heat (top two go through) with less than 2 minutes to go when suddenly he caught a bomb set and ripped it apart to catapult him into 1st, dashing the hopes of Yuma Itabisashi who had sailed very strongly throughout the heat.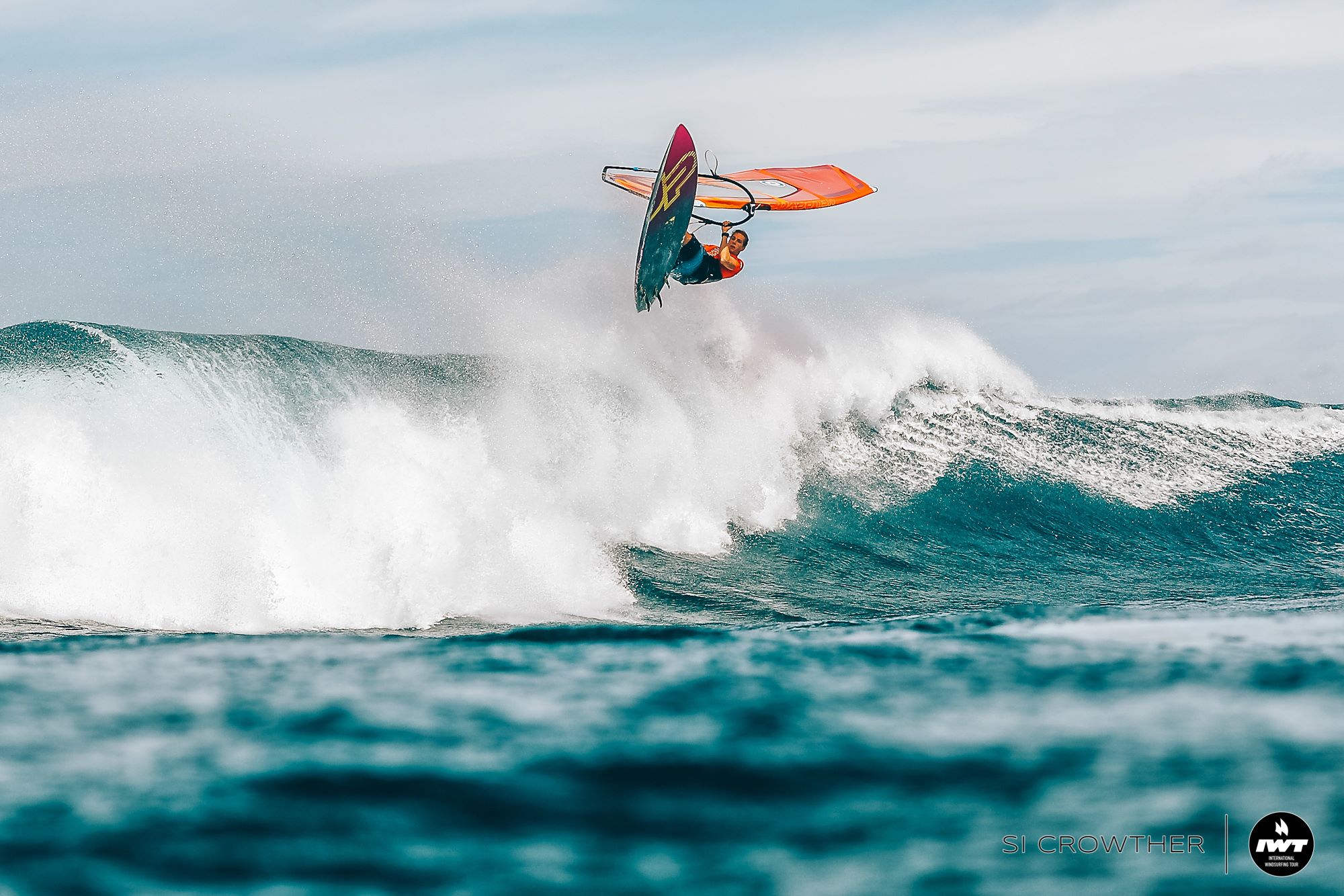 One of the top IWT wave riders, Federico Morisio had a shocker heat yesterday to end up in the repechage round but today he had clearly regained his mojo as he stormed into the top 32 with an inspired and ferociously competitive heat.
High Drama in round 3 knockout heats as Maui local hot shot rider Graham Ezzy was charged with interference on a wave in the dying seconds of a crucial do-or-die heat. Ezzy, thinking he had a right of way, dropped-in on Italian Masters legend Ferdinando Loffreda and interfered with Loffreda's last chance at a high scoring wave that may have boosted him into the top 16. Ezzy accepted the ruling from the world renowned PWA head Judge Duncan Coombs and despite the penalty of losing his highest scoring wave, still moved through to the final round of 16. Loffreda was pleased that the ruling went in his favor but he will be forever left wondering if he could have used that last beautiful wave crack into the top 16 riders of the world's most prestigious wave riding event, The Aloha Classic.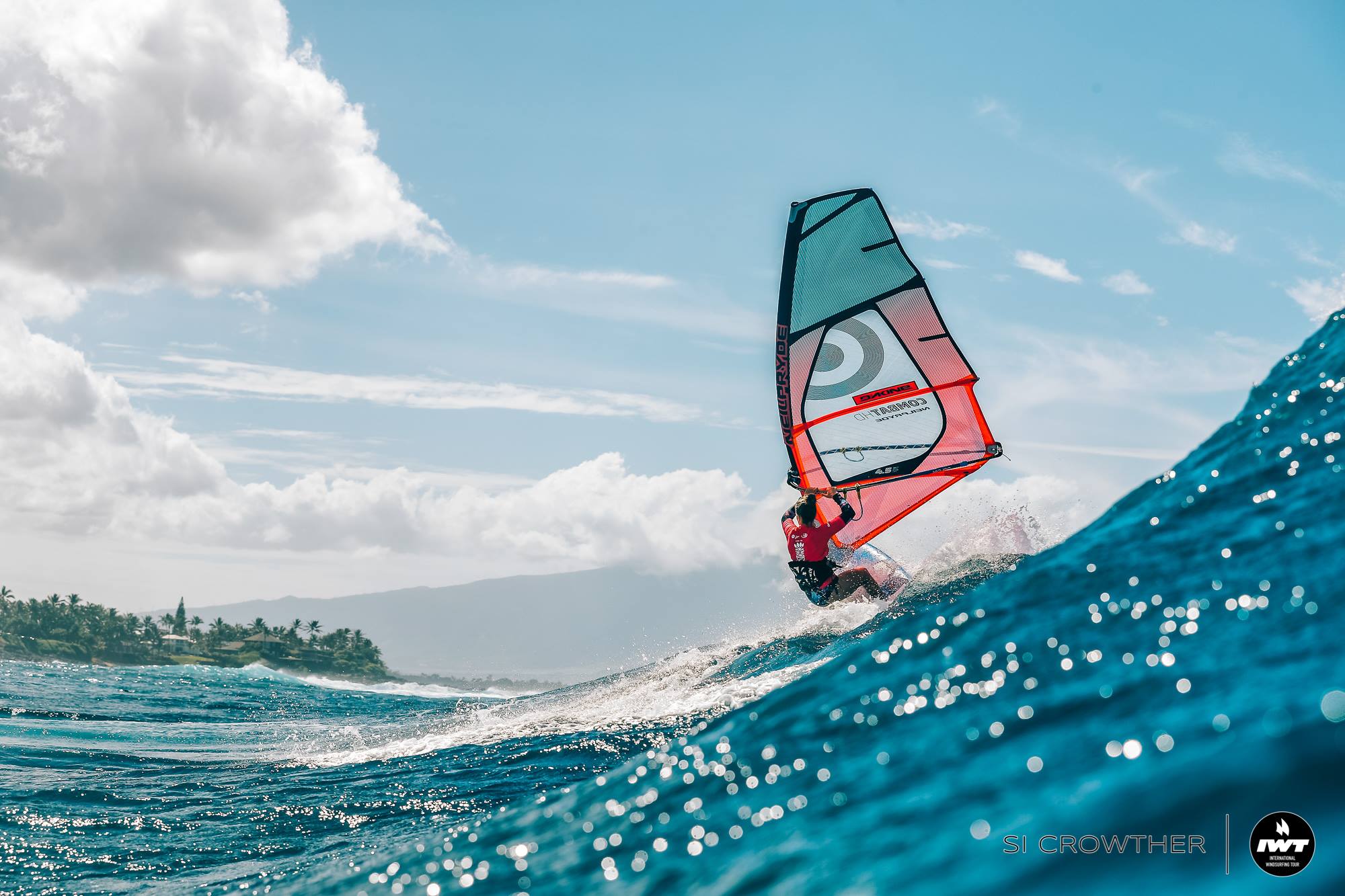 The Women's repechage saw strong performances from Tatiana Howard and Sabine Zola in the first repechage to move into the Semi Finals and the top 8. The second repechage saw Maria Andres sail a powerful and confident heat to win, with Annamaria Zollet sailing strongly to take the final places in the women's top 8 to be decided in coming days.
Conditions for tomorrow look likely to bring rain and kona winds and then more tradewinds from Thursday onwards with a new swell forecast to hit the north shore early next week.
With more moderate conditions on the way the contest may shift toward the Amateur side for a few days.