With a big forecast on the horizon, Day 2 of the Pacasmayo Classic called a lay day at the 10am skippers meeting.  The IWT had a chat with local organizers Bettina Gonzales and Maxime Fevrier about their inspiration to put on the event in Peru.
First up: Bettina Gonzales from Lima:
IWT: What made you come to Pacasmayo in the first place?
BG: I came for the first time to Pacasmayo in 2014 to watch the IWT event and was inspired to be a part of it, so the next year I came to compete even though I could not even water start yet. In 2015 there were only 5 women and this year there are 13, so it's grown a lot. Every year I've been pushing to improve with the inspiration from the event.
IWT: Now you are a part of the organization. How did that come about?
BG: Local organizer Carolina Butrich introduced me to the event and when she couldn't do it any more I offered to help with Jaime Rojas. The first year I helped was in 2015. In 2016 and 2017 Denise Blondet and I worked with Maxime Fevrier. I come from formula experience and Maxime comes from a Techno back ground so we are a good team. This year we decided we wanted to do something better and more organized, so we created the Pacific Windsurf League. The federation goal is to bring in more local athletes. First we we got in touch with the World Surf League (WSL) contact in Huanchaco who guided us on how to create an organization. Now we have a nice organization for the IWT.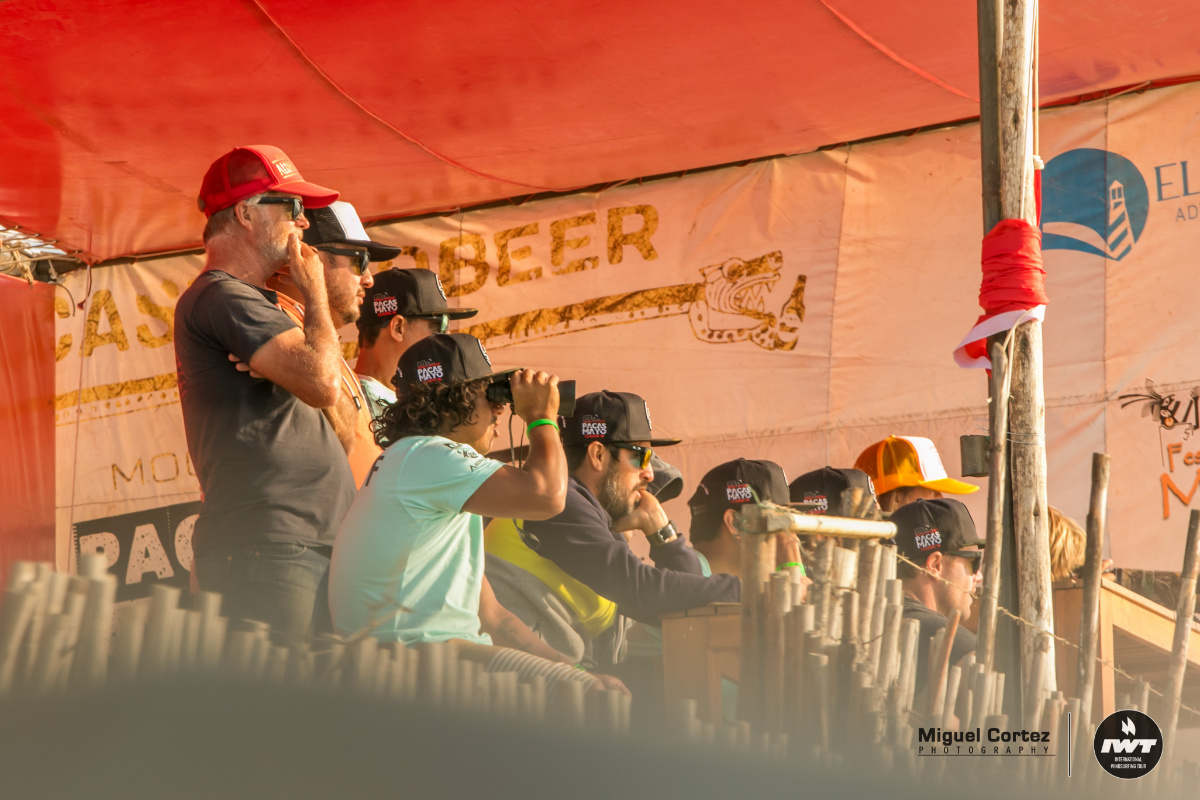 IWT: Anything else you would like to share with our readers?
If you have not been to Pacasmayo you should. If you come here for one week, you will get conditions for wave sailing. It is the longest wave sailing spot in the world and no one leaves this place without a smile.
Next up we had a chat with co-organizer Maxime Fevrier from France.
IWT: What is your experience in Pacasmayo?
MF: I first discovered Pacasmayo in 2014 when I came for the IWT event. I came back every year because the spot for wave sailing is amazing. I have now finished my schooling at home, and I have a received Peruvian ID to live here for four years and run the El Faro Resort.
IWT: Tell us about the Pacific Windsurfing League.
MF: The PWL started when we saw there were only four Peruvian windsurfers participating in the Pacasmayo Classic. The first goal of the organization is to coordinate windsurf schools. We will start nationally to train some windsurf instructors. Next is to build 4 windsurf schools. The long term goal is to unify clubs and windsurfers in South America and to create a tour with two events in Peru, two in Chile, one in Argentina and one in Brazil all with prize money. We are registered in the Peruvian minister of sports working with the government and private companies and local organizers.
IWT: Why do you organize the Pacasmayo Classic?
MF: Our motivation is to make the Pacasmayo Classic a success. We are volunteers and we do it be cause we love windsurfing. We want the event to be more professional and organized, and the riders to be happy. We want to thank the sponsors and the IWT who come every year to Peru, and for making such a great tour.
Thank you Maxime and Bettina for hosting the IWT!
In the evening of day 2 we invited all riders to participate in an expression session judged by the WSL judges. Winners of the best moves were Antoine Martin, Lina Eperstein, Takara Ishi, Adrian Levy, and Felipe Lamanuzzi.
The expression session saw the WSL judges line up on the judges tower. For the first time in history the WSL would judge a major international wave-sailing contest. While it was only a fun expression session this time, the panel of experienced professionals were warming up for the increasingly serious heats in days to come.
Prior to the event, there have been intensive training sessions with the WSL team and the IWT senior judging team of Simeon Glasson, Russ Faurot and Maxime Fevrier. During theses sessions we poured over videos of the world's best wave riders to discuss technique, speed, power and flow. Both WSL and IWT judges found it surprisingly easy to agree on scores for subtle differences. Both groups are very excited about the start of this exciting collaboration.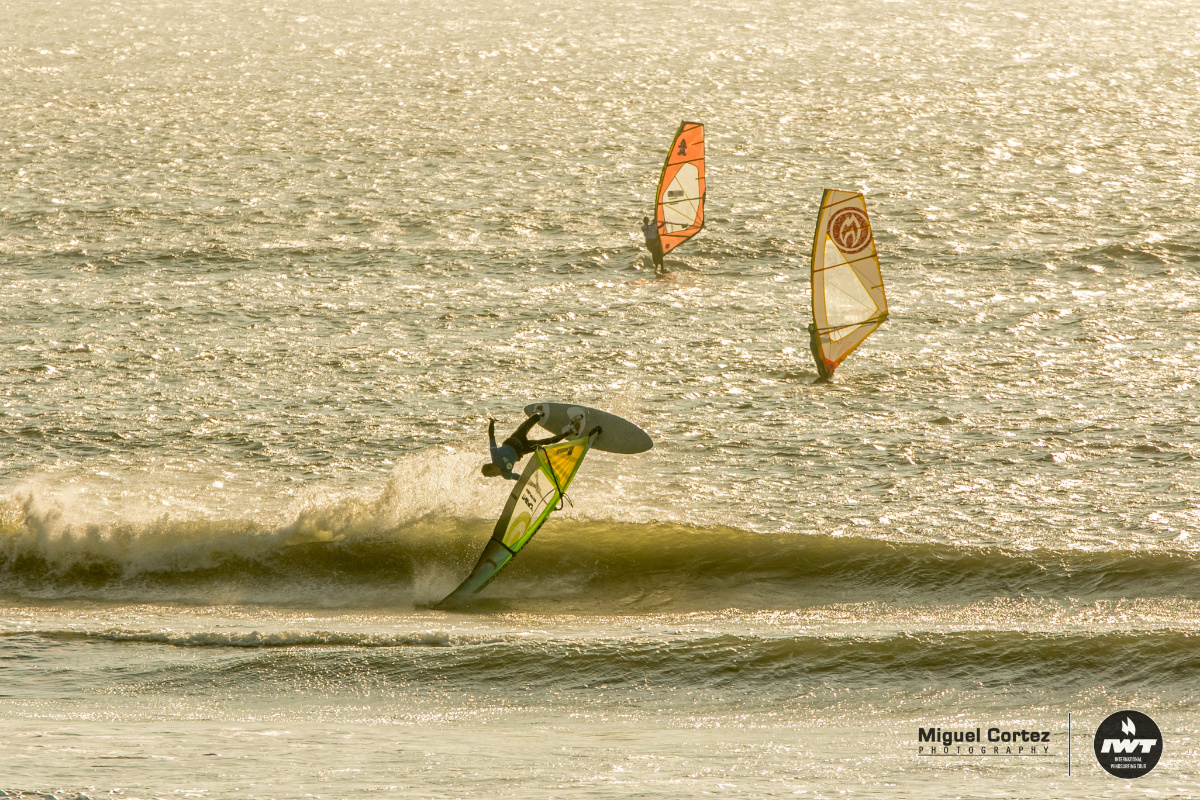 The expression session lasted one hour from 4.30 to 5.30. Only very small waves were on offer for the riders but it didn't stop Antoine Martin from pulling one handed goytas! impressive. Lina Erpenstein was on fire hitting the tiny lips with ferocity. There were many great rides taking it seriously, but Takara Ishi also sat down on his board for a long wave ride, achieving the circus move award!
The next days of the contest window forecast improved waves. Stay tuned for more action from Peru!