The forecast for Pistol River Wave Bash Day 2 was for very light wind. Suddenly around noon, the wind came up from the south.
The crew and riders quickly set up in front of Inn of the Beachcomber in Gold Beach.
Top seeded Morgan Noireaux from France and local Oregonian Nathan Mershon went out and had some beautiful wave rides. Morgan did a huge tweaked aerial advancing him to the semi final.  In heat number 2, Phil Soltysiak from Canada got off to a good start on his big board and got three waves, while Russ Faurot from Hawaii did not have luck catching only 1 wave in the light winds. The heat was canceled due to light wind by head judge Simeon Glasson.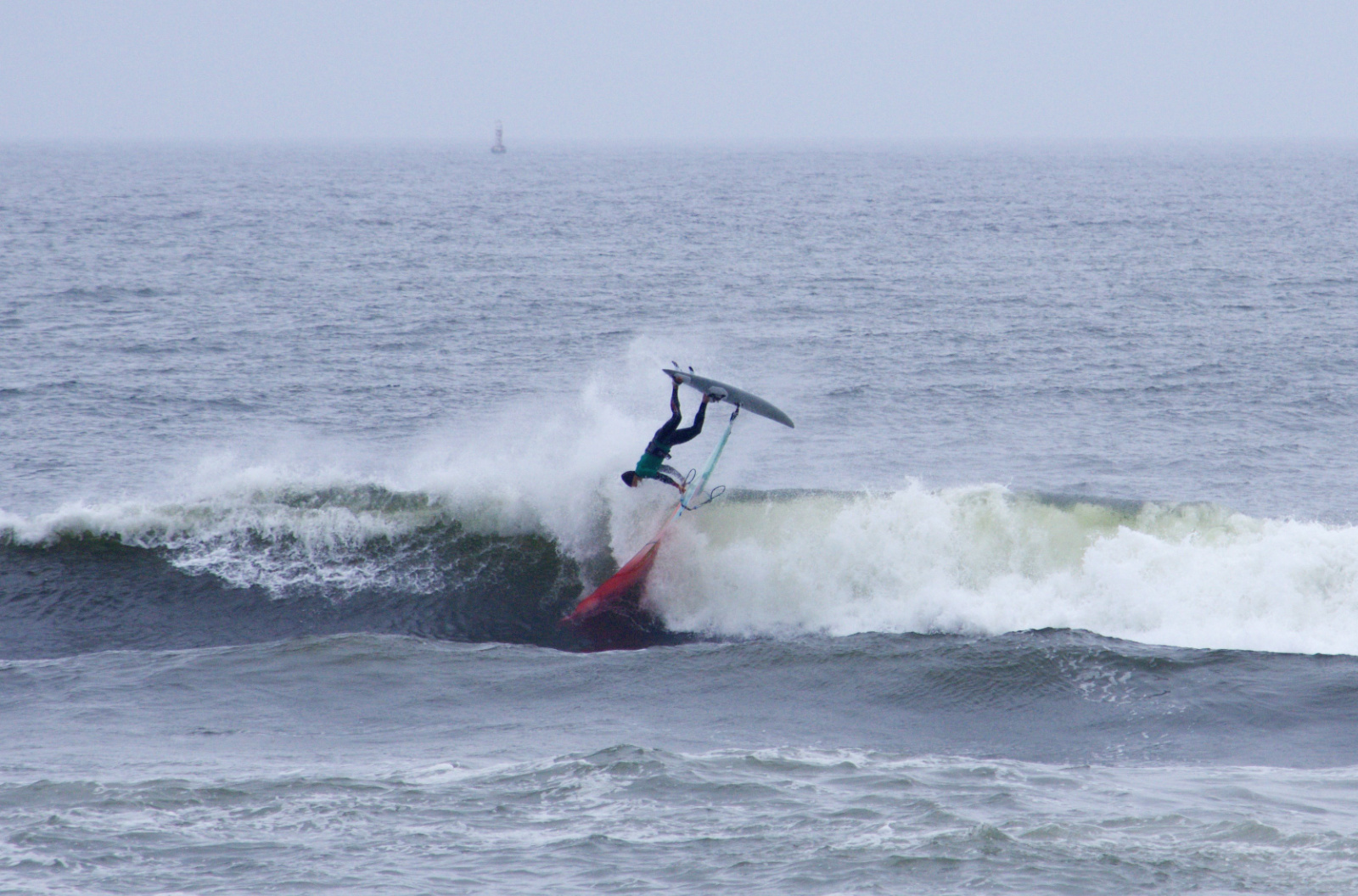 The final heat of the first round of Pros consisted of Boujmaa Guilloul from Morocco, Antoine Martin from Guadeloupe and local Oregonian Sean Aiken. The wind completely fell apart and the heat was canceled. Antoine Martin, being the incredible sailor that he is, still managed to pull off the move of the day on his way in with an impressive Goiter captured in the above photo.
Saturday's forecast is looking like light winds and riders are looking froward to a skate sailing session with local legend Dana Miller. Concluding the day everyone will head to the Chowder House in Gold Beach for the raffle drawing. Stay tuned for updates on wind conditions and keep up to date by following on Instagram and Facebook.