Pistol River has had a resurgent year with participants from all around the world. Countries represented include Morocco, Italy, France, Guadeloupe, Australia, Peru, New Caledonia, Japan, Chile, Canada, Holland, and the USA.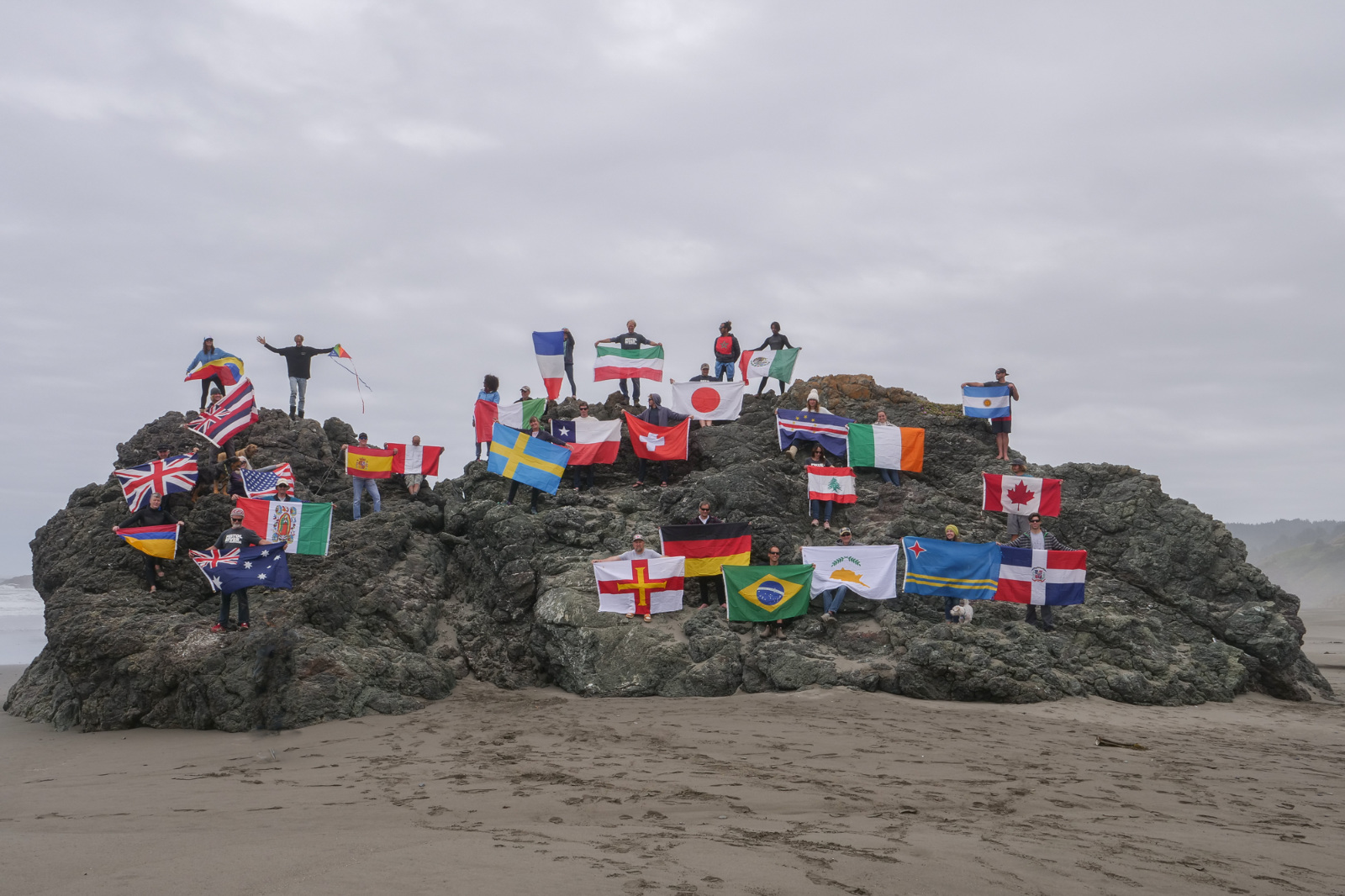 Opening night of the event included a BBQ at hosting hotel, Inn of the Beachcomber, in Gold Beach with live music welcoming competitors from around the world.
Riders and spectators gathered on the beach in Pistol River for the memorial of IWT rider Attila Tivadar who passed away last year from Melanoma. The group took time to share stories and memories of their friend.
Despite the fantastic attendance, windsurfing conditions did not materialize on opening day.
The IWT took this opportunity to shuttle up the Chetco River in Brookings for a kayak and stand up paddle adventure, followed by an evening of Jazz music at the Vista Pub.
Head Judge Simeon Glasson has reviewed the forecast and determined conditions are looking much better for Monday and Tuesday. The contest window has been extended through the 12th to provide opportunity for event results.
Stay tuned for updates.