Another early start paid dividends today, as Hatteras continued to provide a beautiful windsurfing canvas. The early morning showed promise once again, but unfortunately was not quite enough to run any Pro heats. After a free-sail to test the waters, it was determined that another Expression Session would be run. This one would be for the Amateurs and Masters to show their stuff. Winds were side-offshore, and waves were chest high on the sets. The scene was picturesque, with pure sun and clean lines rolling through to the beach.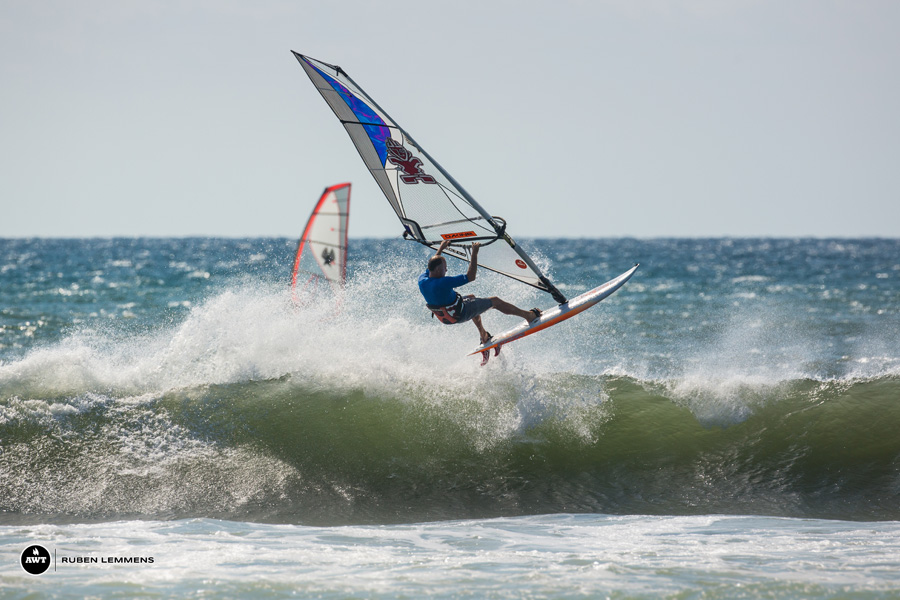 The Expression Session was great to watch, as everyone was pushing their limit. Local sailors Ian Stokes and Ken Ahrendt sailed well, putting up high scores with long wave rides. Ian was a wave magnet catching by far the most waves, but it was Jack Holladay with the one big score that took the win. Jack picked up one of the bigger sets of the day, and carved down the line, nailing a couple big turns and a clean aerial to seal the win.
The Masters were paced by Keith McCulloch, who showed his local knowledge picking off the best set waves. His powerful turns, and aerial attack were unmatched.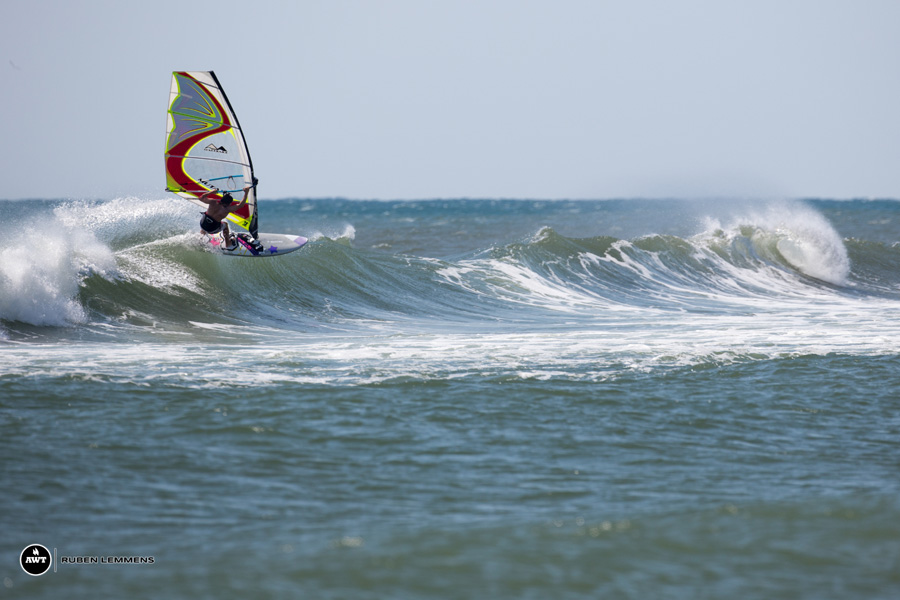 Immediately after the Expression Session, conditions were deemed sufficient to run the first round of the Amateurs. Waves were small but fairly consistent throughout the morning. We were able to run through the first five heats before the tide started to wreak havoc on us once again. The afternoon high tide combined with a relatively small swell is not a great combination. The contest was called off for the day around 3:00, when the waves shut down almost completely.
We will be back once again tomorrow with hopes of continuing the contest. Stay tuned for more updates, and be sure to check our facebook page for more photos and information from the event.