Day 9 started off with some blustery conditions. A small wind swell provided enough to get some heats going along with some very strong wind gusts and about an hour's worth of rain squalls that came in and out. Nonetheless, the Grand Masters started the day off at 11:00 AM with 15-minute heats. Head Judge, Duncan Coombs, ran alternating heats between the Grand Masters, Masters, and Amateurs, as well as one Youth heat. By the end of the day, we had results for all divisions except for the Amateurs.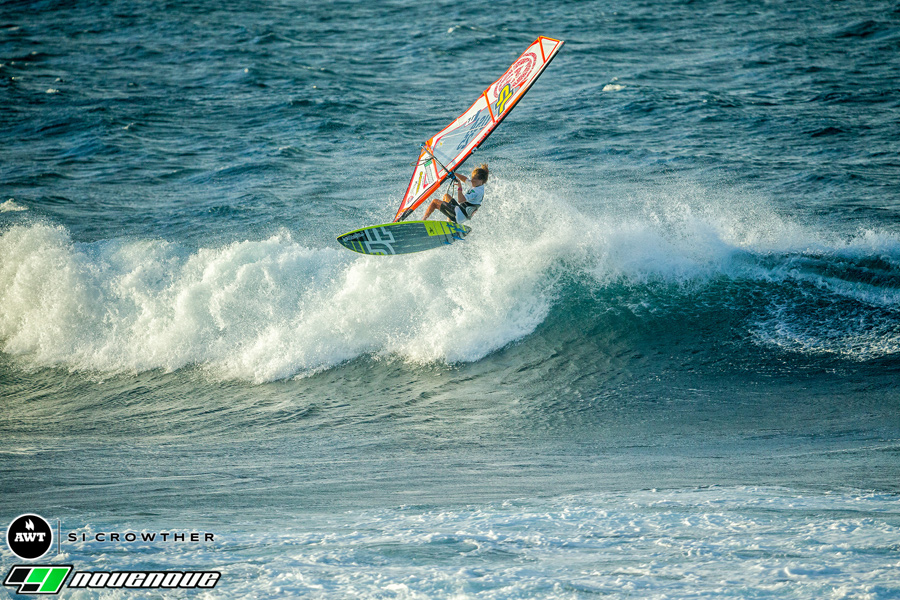 Starting with the Grand Masters, there was strong sailing by everyone, especially considering the squalling conditions to start. Shoemaker finished in 4th place for the day but took home the overall Grand Master AWT Championship for the season. Coming in 3rd was Rob Funk, who sailed well throughout the bracket. Second place went to Garcia and first place went to Baker. An honorable mention must go to Yoshiharu who made it to the semifinals as our eldest competitor.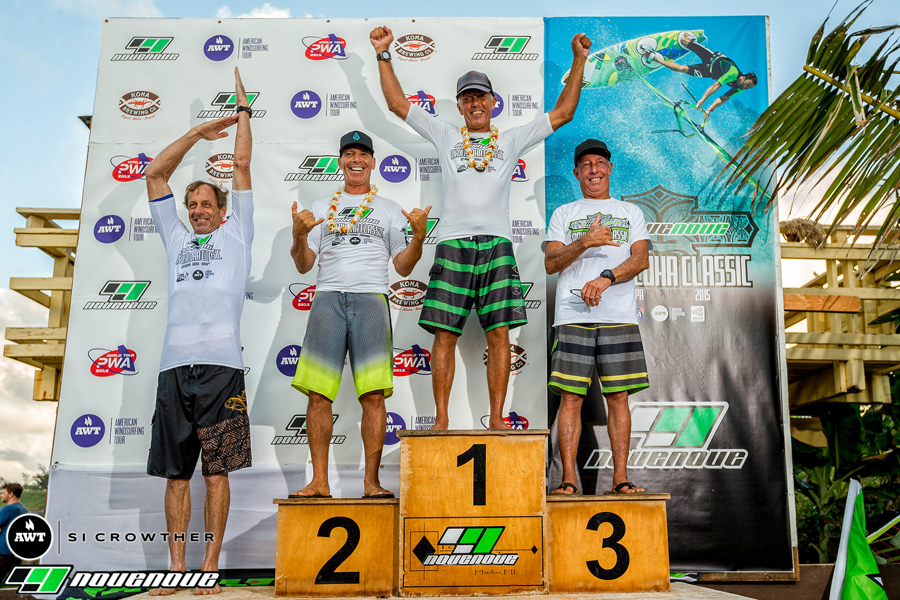 Our Masters division had some really impressive sailing with some pro level riders participating: Ferdinando Loffreda advanced to the second round of the Pro Single Elimination, Sean Aiken qualified for the first round of the Pro Single Elimination, and of course Brian Talma is right up there as well. As the wind picked up a jump score was added for the second time for this year's competition. Advancing to the finals was Pascal Hardy, who dominated most of his heats with strong powerful sailing; Ferdinando Loffreda, who recently came back from a broken femur to rule the AWT this season as competitor and coach; Sean Aiken, who has won the event last year, and Patrick Bergeron who sailed well with some nice aerials. Taking first place was indeed Aiken again, with Hardy right behind him, Bergeron in third and Loffreda in fourth. A double elimination has been called for tomorrow for this crew, so stay tuned for a final result if we can get done.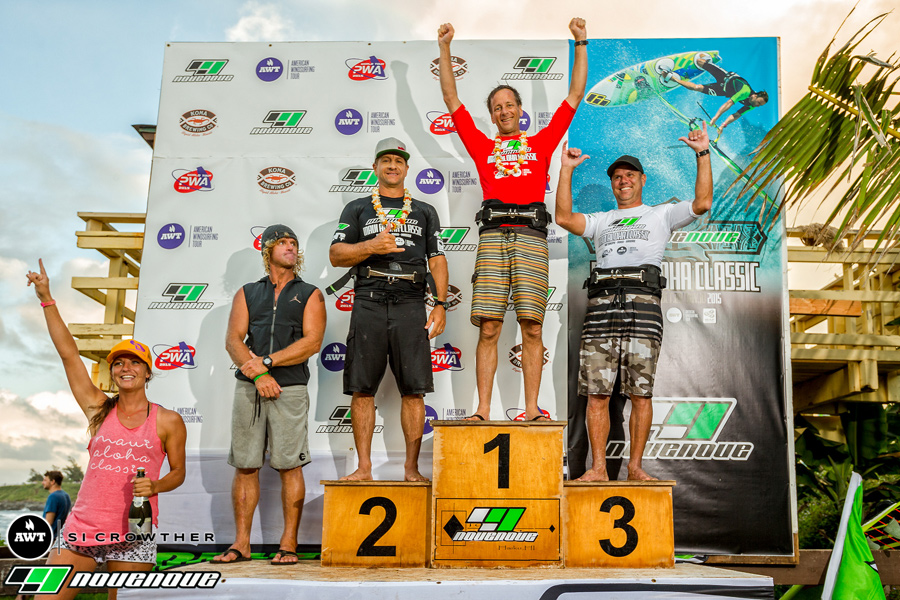 By the afternoon, the weather cleared up nicely, producing steadier winds, clear skies, and cleaner waves. A good chunk of the Amateur bracket was accomplished with a very strong performance by Escario, Hardy again, Jake Schettewi, and Brian Talma to make it to the final heat, which is on the schedule to finish tomorrow, along with another Double Elimination for them. A couple notable mentions are a strong performance by Daiki just barely missing out on the final, as well as Sugi, one of the youngest competitors who just missed the semifinal round.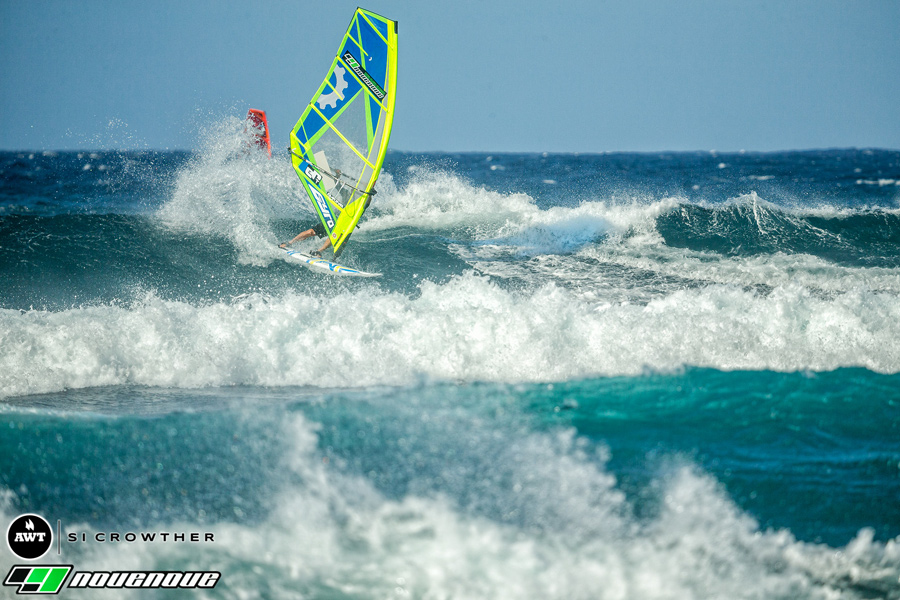 We had a chance to catch up with Sugi today, who demonstrated some incredible sailing in wave choice, fluidity, timing, and style. With some sign language, loose translation, and some big smiles, here is a paraphrasing of what he had to say:
How old are you? 13
How many years have you been sailing? 6 years
Where in Japan are you from? Zushi, which is where we sail.
There is a great Japanese contingent here. Do you all sail together at home? Yes we are all friends and traveled together.
Who is your favorite sailor? Philip Koster
What is your favorite move? The Forward Loop
What move are you working on now? The Back Loop
How many times have you visited Maui? 7 times
How many years have you been sailing at Ho'okipa? This is my first year!
What do you think of the conditions? I like them very much! It is very fun.
Is this your first Aloha Classic? Yes.
Will you compete again in the future? Yes, I would love to.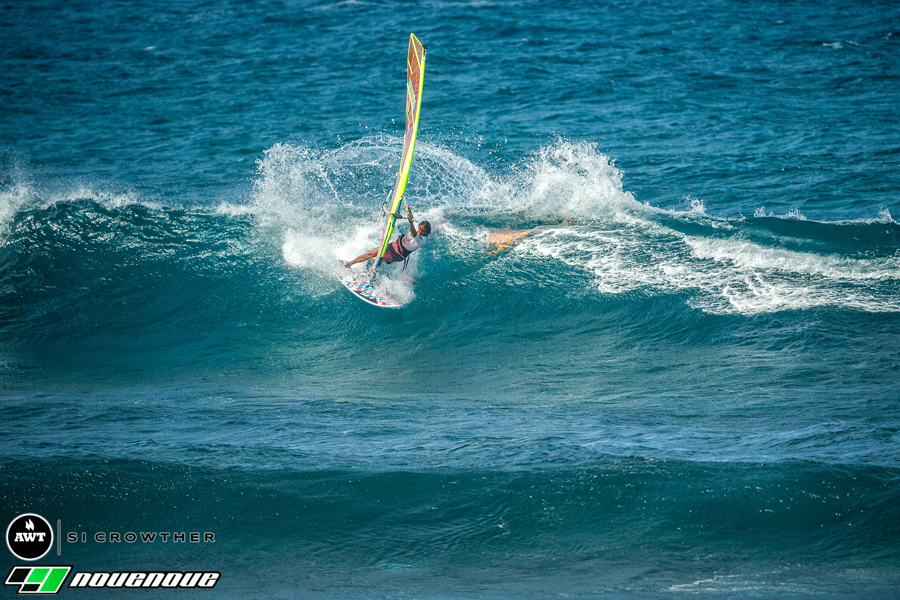 Last but not least, we completed the Youth bracket with just the final needing to be run. Schettewi won handedly with some impressive vertical turns and aerial hits. In second place was the brother of Camille, Tom Juban. In third was Ishi, and in fourth was Daiki. Huge congrats to all the youth rippers, each of whom put forth a strong effort in the Amateur bracket as well. This victory seals the deal for Schettewi in claiming overall AWT Youth Champion for the year.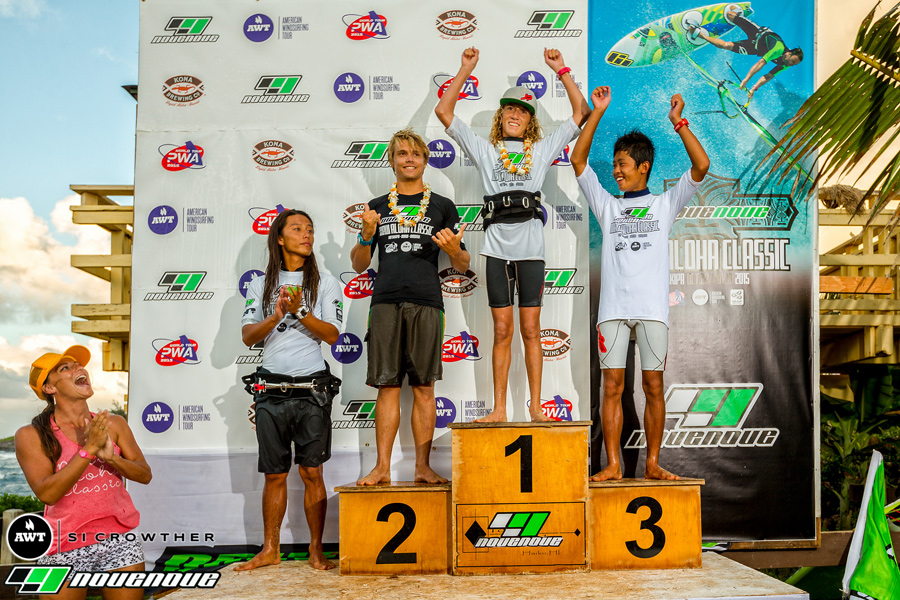 With more wind in the forecast for tomorrow, we are hoping to complete a Double Elimination for the Masters and the Amateur brackets, so there is a Skippers Meeting at 10:30 AM for both of those divisions. All other are released for the day.

RIDER NOTICE: Skippers meeting is at 10:30 AM for Amateurs and Masters. Pro Men and Women, Youth, and Grand Masters are released.
**Full photo album and video recap posted on our Facebook page.**
**Tune into the live stream at AlohaClassicMaui.com/live.**
**Be sure to get your tickets to the closing party on Nov.10th at AlohaClassicMaui.com.**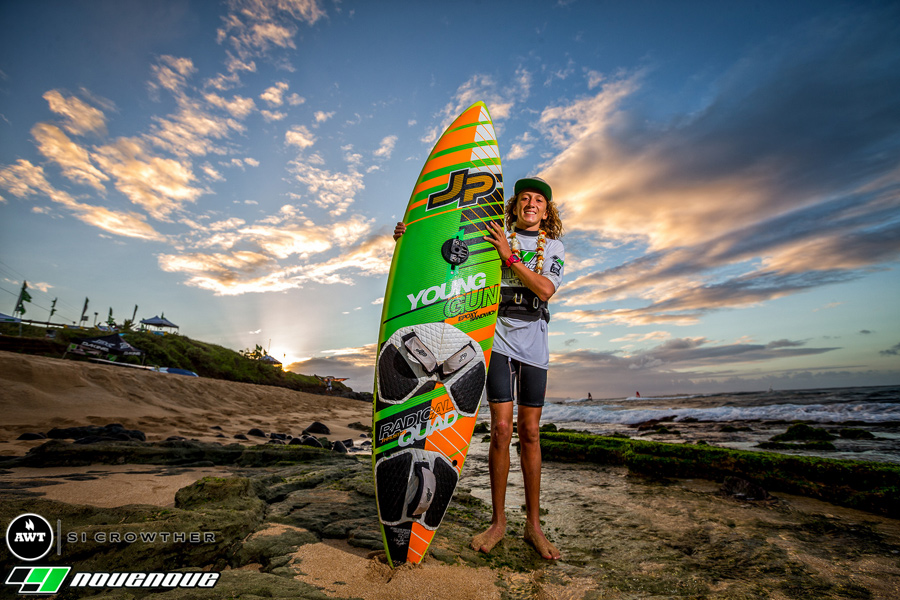 Stay tuned to our Facebook, Instagram (@americanwindsurfingtour), and Twitter (@windsurfingtour) pages for up to date information and exciting news about the 2015 NoveNove Maui Aloha Classic!
A huge thanks to the Maui Visitors Bureau, Nalu Kai Lodge, and all of the other sponsors listed bellow. Please check them out and thank them for their support if you have the chance.