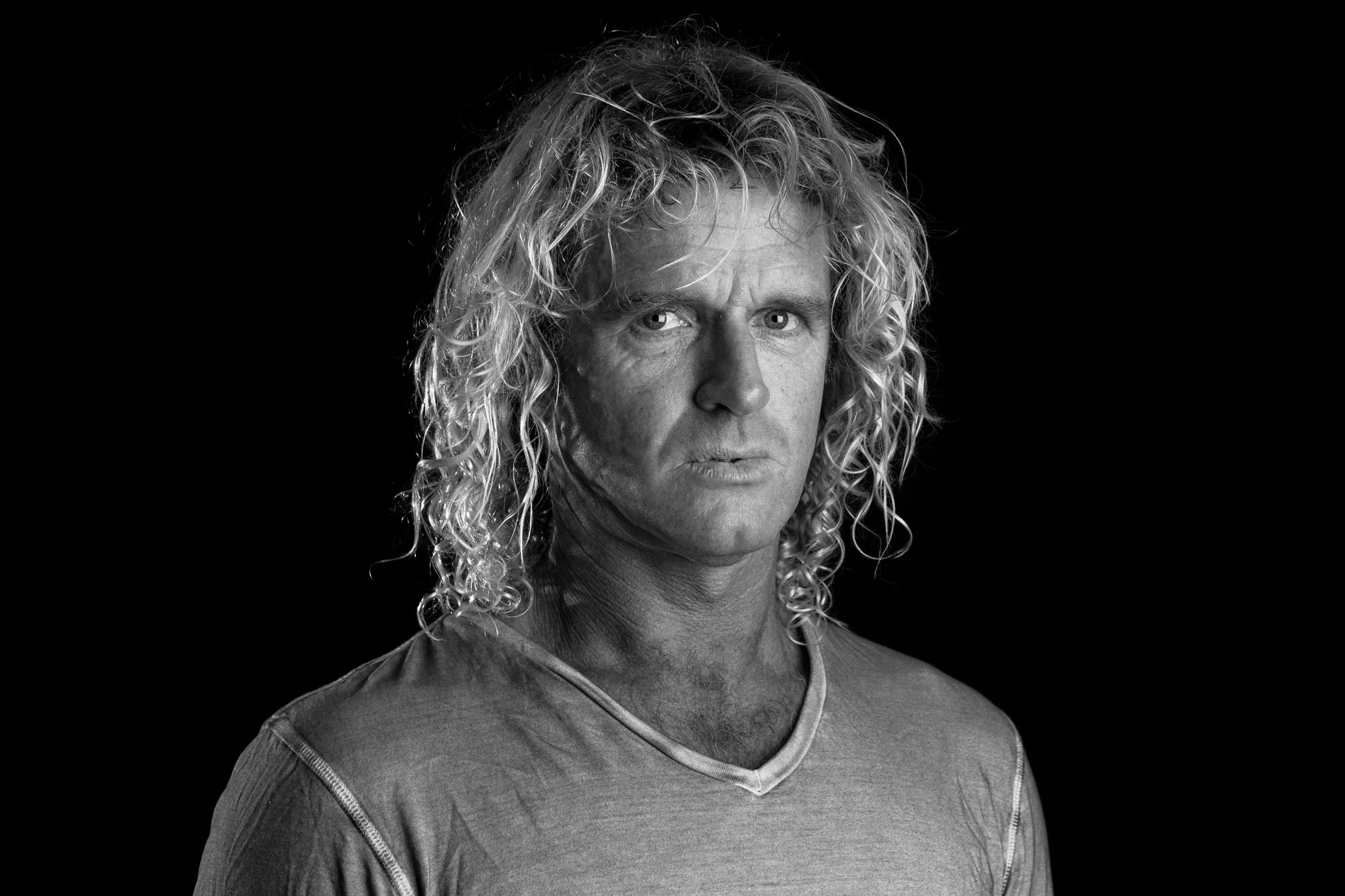 Full Name: Ferdinando Loffreda
Age: 46
Hometown: Termoli
Residence: Waikulu Heights
Sponsors: Maui Sails, Quatro & MFC
Years windsurfing: 34
Years on Tour: 4
Results from 2013 Tour:
2013 Masters Overall Winner
2013 Santa Cruz – Masters 1st
2013 Pistol River – Masters 1st
2013 Mexico – Masters 2nd
2013 Peru – Masters 9th
2013 Maui – Masters 5th
2013 Pro 9th Overall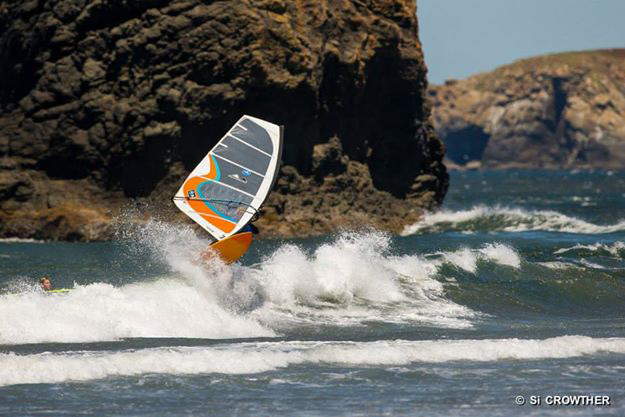 Goals for 2014: Looking to again secure top 10 position in Pro Division, top 6 would be great as well as winning the Masters title again. Above all the aim is to ride waves all summer while there are none in Hawaii.
Why did you first decide to compete on the AWT? The most important thing for me is to travel and experience windsurfing in a range of condition and locations, I really want to support windsurfing and wave riding, The AWT has really motivated me to travel for windsurfing in the summer season.
What makes you want to compete again in 2014? I will compete every year, it is the AWT ☺
What would you say to someone considering attending their first AWT (or wave event)? Just do it, it is so much fun, a real wave riding contest, everywhere we went he had fun.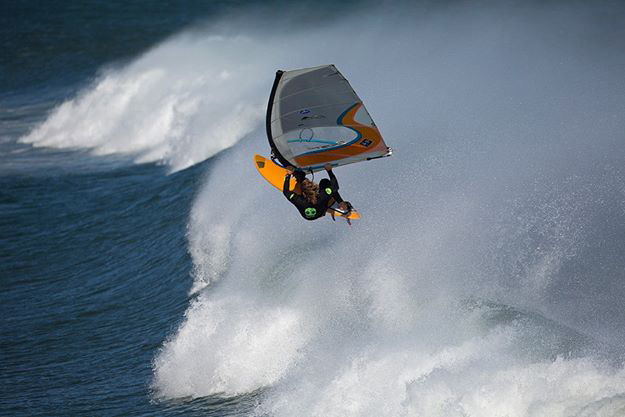 What were your best and worst experiences during the 2013 AWT tour?
WORST: Being sick in Peru and missing my Pro heat.
BEST: The waves in Mexico are just amazing!
In 2013 you won the Masters overall title, will you be defending your crown this year and why? Yes big time, I am very competitive and want to win. I love the sport and do it for myself but competition makes you push harder and improve. It gives you more motivation and the opportunity to travel around this beautiful AWT planet windsurfing with your friends.
You spend a lot of time at Ho'okipa yet the events are very varied in terms of conditions what specific training did you do for the 2013 Tour and has that changed in preparation for this year? Training includes lots of physical training, running, swimming but more than anything as much time on the waves as possible.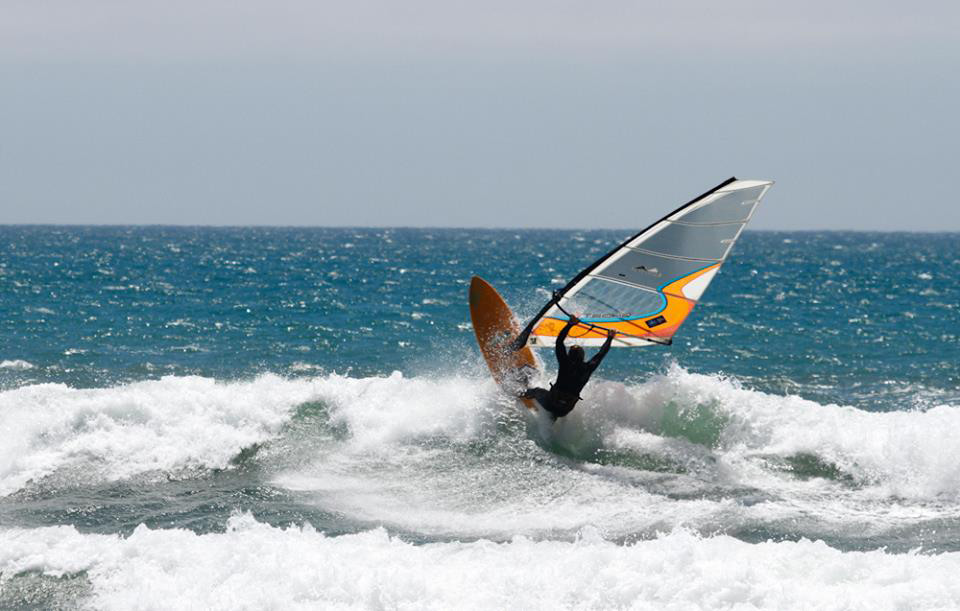 How have you adapted/changed your equipment to better suit the tour locations? Yes, very much, for example Mexico was so heavily side off I had to make some adjustments. I concentrated on changing the type and size of fins. In Santa Cruz I added much bigger side fins and for Mexico I reduced the size of the front fins and increased my rear thruster fin. I travelled with two boards and plenty of fins which means that I could make adjustments while keeping the excess baggage charges down.
Do you have any tips for reducing excess baggage charges?
More fins less boards, be early at check in so that you have time to talk to them. I always make sure I have two sets of equipment ready on the beach and that means plenty of charges but it is better to pay more fees and not loose a contest if you break something and after travelling and spending lots of money that is the worst.
If you could have a female travel companion for the 2014 Tour who would it be and why?
Someone who makes me laugh, if we could make a few clones of Sam Bittner I think that would be good for more than just me! Sam is Fun, beautiful and a decent athlete.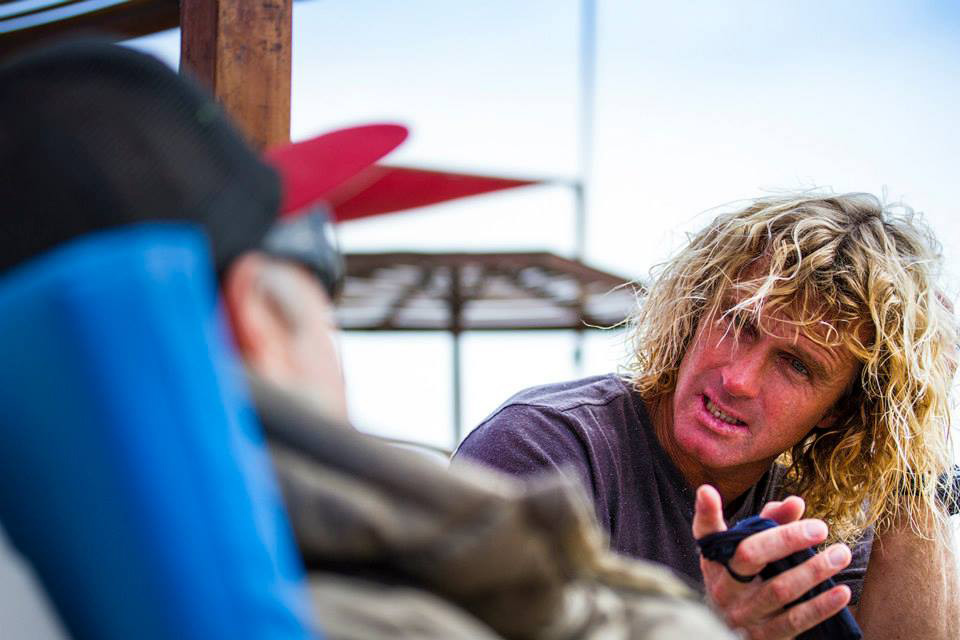 In 20 words or less explain why you windsurf:
I feel free in the water, windsurfing enables me to connect with the ocean while harnessing the energy of the wind and the waves.
Thank you for your time.