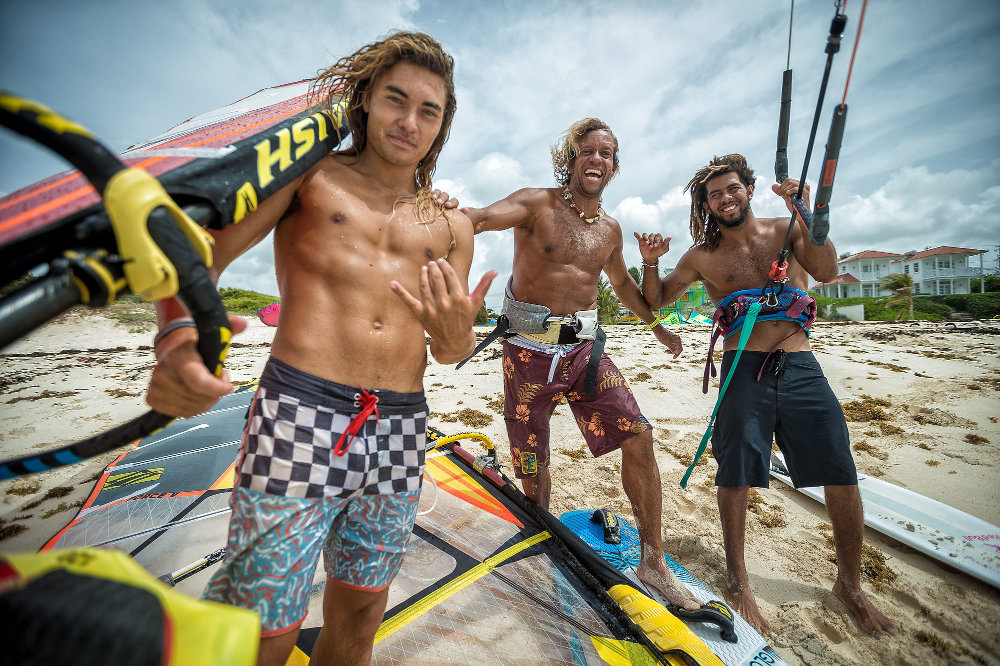 Bernd, Brian, and Airton
In the lead-up to the first ever IWT Barbados event, we had a moment to sit down with Bernd Roediger and ask him a few questions. Here is what he had to say.
First off, who are your sponsors?
Naish, Quiksilver, Black Project Fins, Dakine
What has been your top windsurfing moment?
Competition wise, definitely winning two Aloha Classics. The Aloha has always been important to me, as a wavesailor from Maui. When I was 9, I competed in the very last Aloha before it disappeared, that was a huge blow to the windsurfing community on Maui. This was an event that celebrated an amazing break, a place that really transformed our sport, its a mecca for us. So, when Sam Bittner was able to get this event back on its feet, and back into the hands of the local people, she changed the direction of our entire sport, we owe a lot to her for that. On a personal level, I never had my sights set on a World Title, I just wanted to sail waves, and the Aloha Classic was about who could wavesail the absolute best, nothing else. Who could hit the biggest sections, the most critical maneuvers, surfing with speed and flow. To win that event was a perfect moment for me, I had put so much of my life into that wave! Not that I needed anything back, the reward was, and still is, the process! But it was cool to get some validation from my peers, my heroes, and everyone who had been watching me through the years!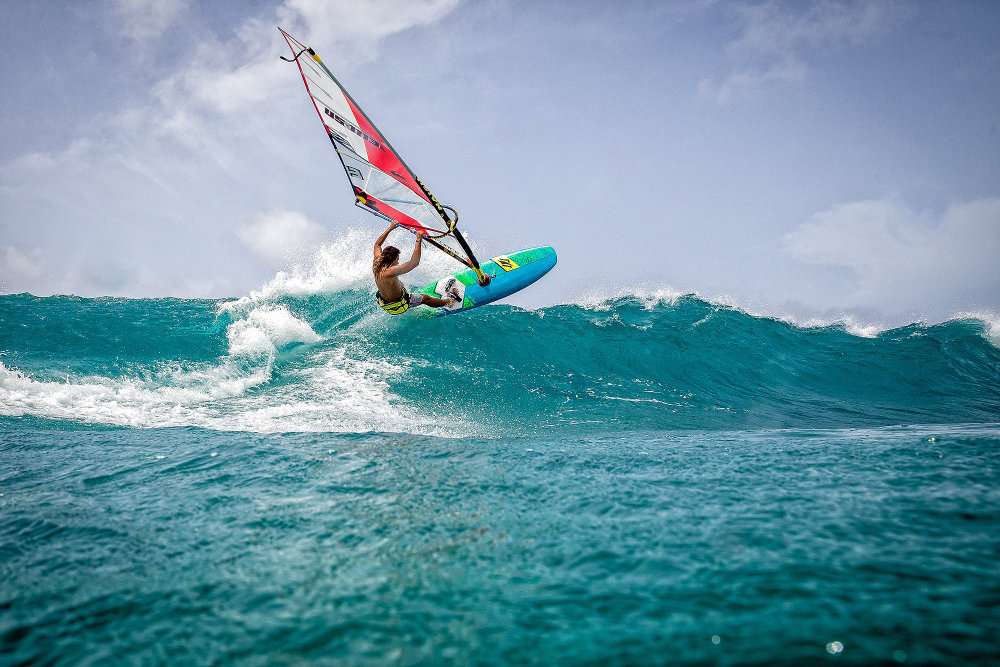 Tell us about your favorite AWT/IWT trip.
I've had so many positive experiences on this tour, its hard to pick just one! Pistol River was the very first event Sam ever put on, and so it will always hold that nostalgia. Going back to the Oregon Coast, I'm reminded of how many people I met on that first event, that I might never have met, and how many of those people I consider to be my good friends today! Then there's Santa Cruz, I have a lot of great memories from that place, cruising with the whole Quatro team. Places that totally blew my mind: Punta San Carlos, and Pacasmayo for sure. Punta San Carlos is a sick wave, I'd already been there twice before the first AWT event, but never had I scored it so good as during those Final heats! The Chili Bowl is a magic place for wavesailing that every windsurfer should experience once! Finally, Peru, land of the longest lefts. Pacasmayo is an absolute windsurfer's paradise, consistent conditions, ease of access, and mindblowingly long waves. I have waves on film from that event, the clips are between one and two minutes long. I'm not joking when I say a 15-20-turn wave is the norm at that spot! Now that I think about, I've nothing but good experiences on the tour! I really can't wait for Barbados to start, and for Brian Talma to give the event his own spin, we are gonna have an amazing time!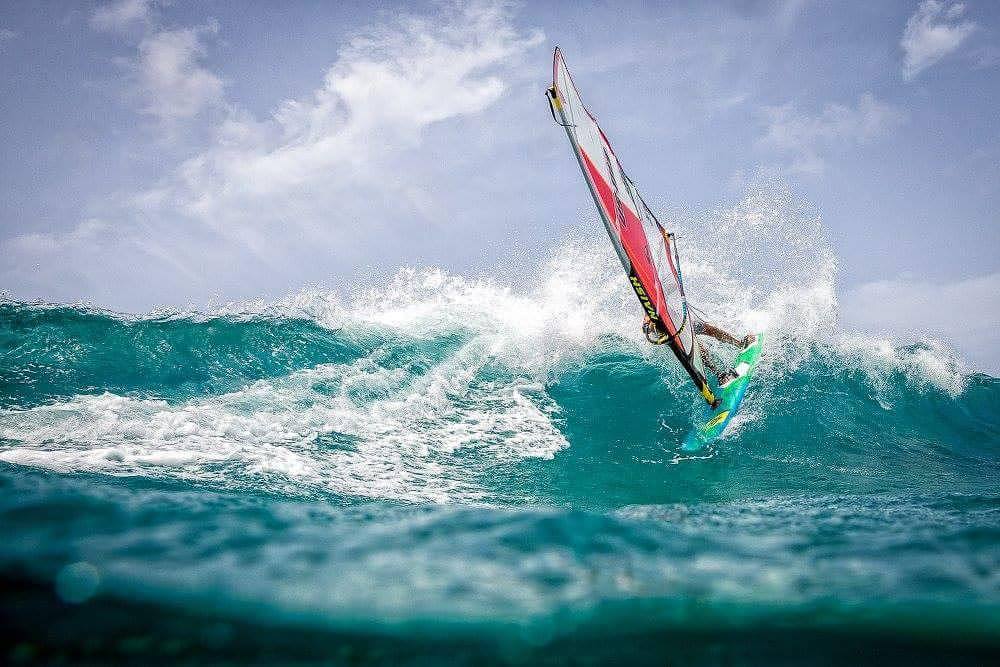 Tell us about your first memory windsurfing.
My first-ever, windsurfing-related, memory was probably 2 years before I ever set foot on a board. I was 5 years old, our family had only been on Maui for a few months and already my dad was dedicated to windsurfing! I stood on the beach and watched him do one of his first forward loops! I remember how excited he was coming back to the beach, he had really conquered something on a personal level, a forward loop is a big deal! That was something that really intrigued me about the sport, seeing that level of happiness you could attain through really trying your best at something. Plus, I really loved every minute my family spent together on the beach. So by the time I was 7 years old, and my parents felt I was ready to start, my first reach out was something I'd been waiting for, for a long time!
Thanks Bernd, and good luck in Barbados!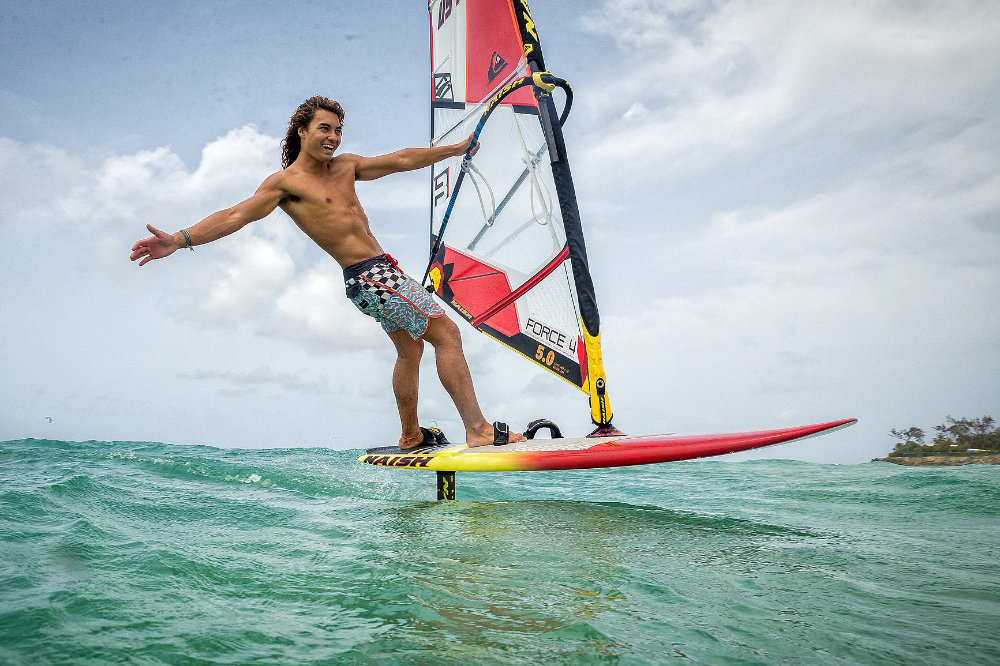 Interview by Tom Soltysiak, and photos by Si Crowther