How do you feel going into this year's Aloha Classic?
A familiar and welcome feeling of anticipation has set in. The moment has arrived to witness and take part in the greatest Wave Sailing Event in Windsurfing. This is the arena of the gladiators – we will do battle with honor and compete against the elements as much as our fellow competitors.
How many times have you competed in the Aloha Classic?
My first Aloha Classic was in 1987 at 16 years old -this years event is 30 years later. I've never missed this event, although several years it was not on the calendar and a few did not have conditions. This year is my 20th Aloha Classic.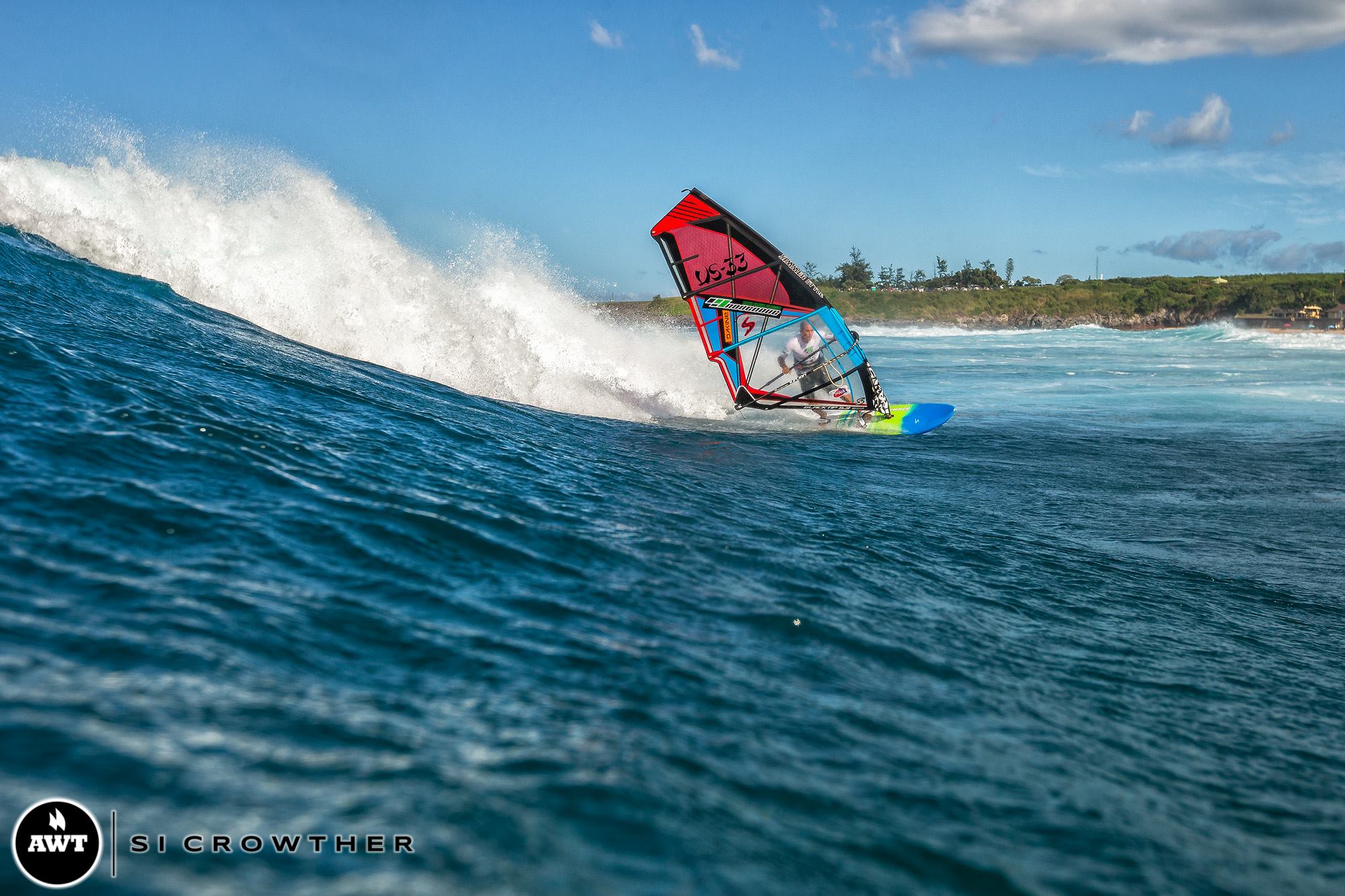 What has been your favorite Aloha Classic windsurfing moment?
Just being a part of it all these years has really been an honor and privilege. So many memories – could not pick just one.
What has been your favorite Aloha Classic non-windsurfing moment?
Hands down Rich Myers interview during the legendary 1986 event after taking a massive closeout on the head to win the Masters Division.
"Thank God I'm alive"
What are your predictions for this year's Aloha Classic?
It's filled with intrigue. Many new faces mixed in with the legends at the round table. This is Ho'okipa and it's the Aloha Classic so the proving never ends.
Won't try to predict winners – although my feeling is it will be someone who has not won the event before, men and women- just a feeling.
What is your history with the AWT?
Was there right during the beginning in 2010 at Pistol River when Sam brought that historical event back. Recall it was a special time and was a huge turnout on par with any World Tour event along with great conditions. That was followed by a very memorable 2011 Maui Makani Classic at Hookipa, and then Waddell was brought on the calendar to create a complete tour, along with Baja and Hatteras. I've had several top 4 finishes and great memories, although past few years have not been able to follow the IWT as closely now that I've started a family. I do the events I can and want to do more. Chile and Peru are such amazing looking locations.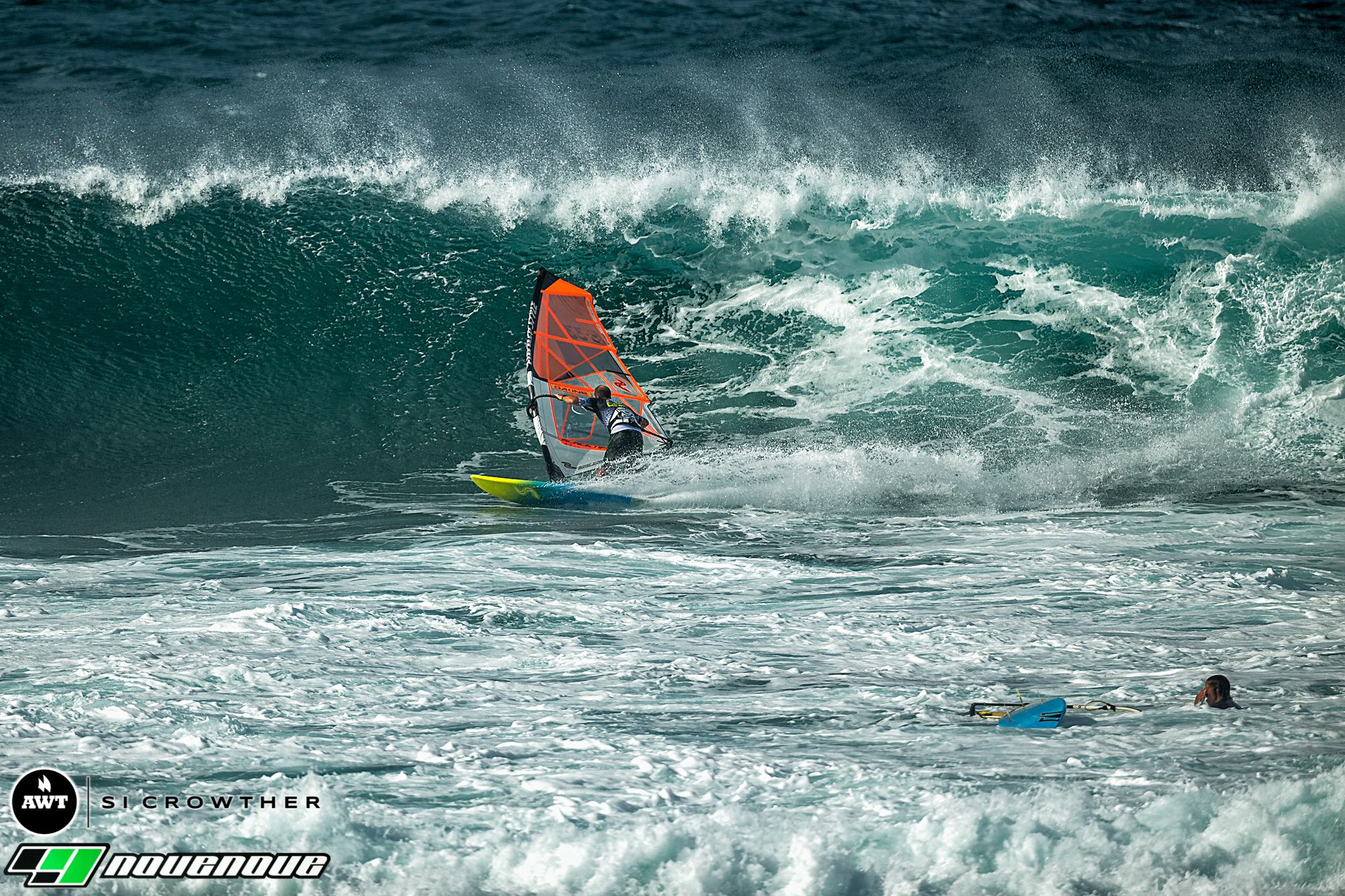 What are you excited for in the 2017 IWT?
It's inspiring to see the new faces emerge, watching the next generation of competitors gain experience in these diverse locations and become seasoned competitors. To me that is what it's all about, the journey, and passing on the stoke.
Who are your sponsors?
Simmer Style Sails and Boards, Da Kine, Ambronite Nutrition
Who are your inspirations?
Mark Angulo to this day. Kai Lenny is super inspiring as well as Camille, Levi, Brawzinho, and the multi tack specialist guys like Koster and Fernandez who are next level gnarly sailors and competitors.
What is your favorite spot to windsurf?
Ali Baba in Cabo Verde. The best Windsurfing day of my life was four years ago there. Novelty spots like that aside, Hookipa day in day out is as rewarding a spot as there is. You put in lots of time and Hookipa rewards you with constant opportunities. Waddell Creek can get really fun also when the south swells line up. Can't just pick one spot, sorry.
What is your favorite travel trick when traveling with windsurf gear?
Being polite at the counter and also packing reasonably. My favorite trick is to leave equipment at all my favorites spots so I don't need to travel with any.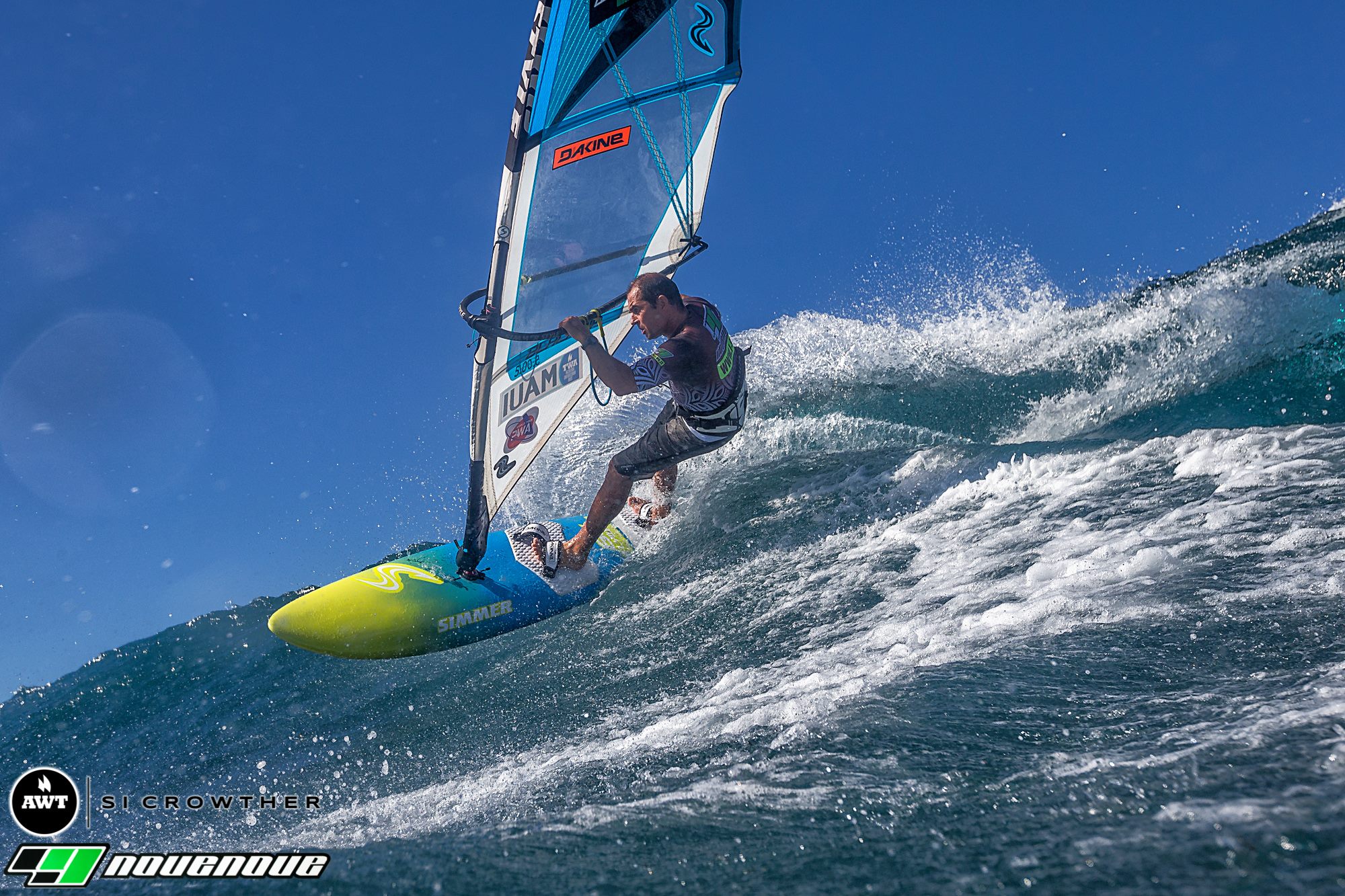 What has been your top windsurfing moment?
In 2000 sealing up a 7th World ranking at Hookipa with a top 10 finish at the Aloha Classic. All I ever dreamed of right there.
Tell us about your favorite AWT trip.
I'll never forget the Pistol River event in 2010. Such a moment in time, several generations of windsurfers gathering to start the journey where it's all ended up here at the 2017 Aloha Classic. Classic times.
Tell us about your first memory windsurfing.
I learned at my family summer home in Finland and my older Sister Nina learned quicker than I did.
Who do you wish you were windsurfing with right now?
All of my Simmer Style teammates. We have a great team and I draw much inspiration from all of them. You learn a lot sailing with the crew we have.
What do you hope to accomplish with your windsurfing this year?
Above all else, having fun. Also to push hard, honor those who came before you and sail with style.
Tell us about a comical or extreme rescue you've experienced.
First time I sailed Peahi (Jaws) just got destroyed. Rolled by a huge set, nearly a two wave hold down, broke all my gear and had to make it in over the rocks. This was 1993, no jetskis, nobody anywhere except my friends I was sailing with.
What is your favorite post session meal?
Cachumpa, Cape Verdian specialty. Goes great after scoring some of the best rides of your life.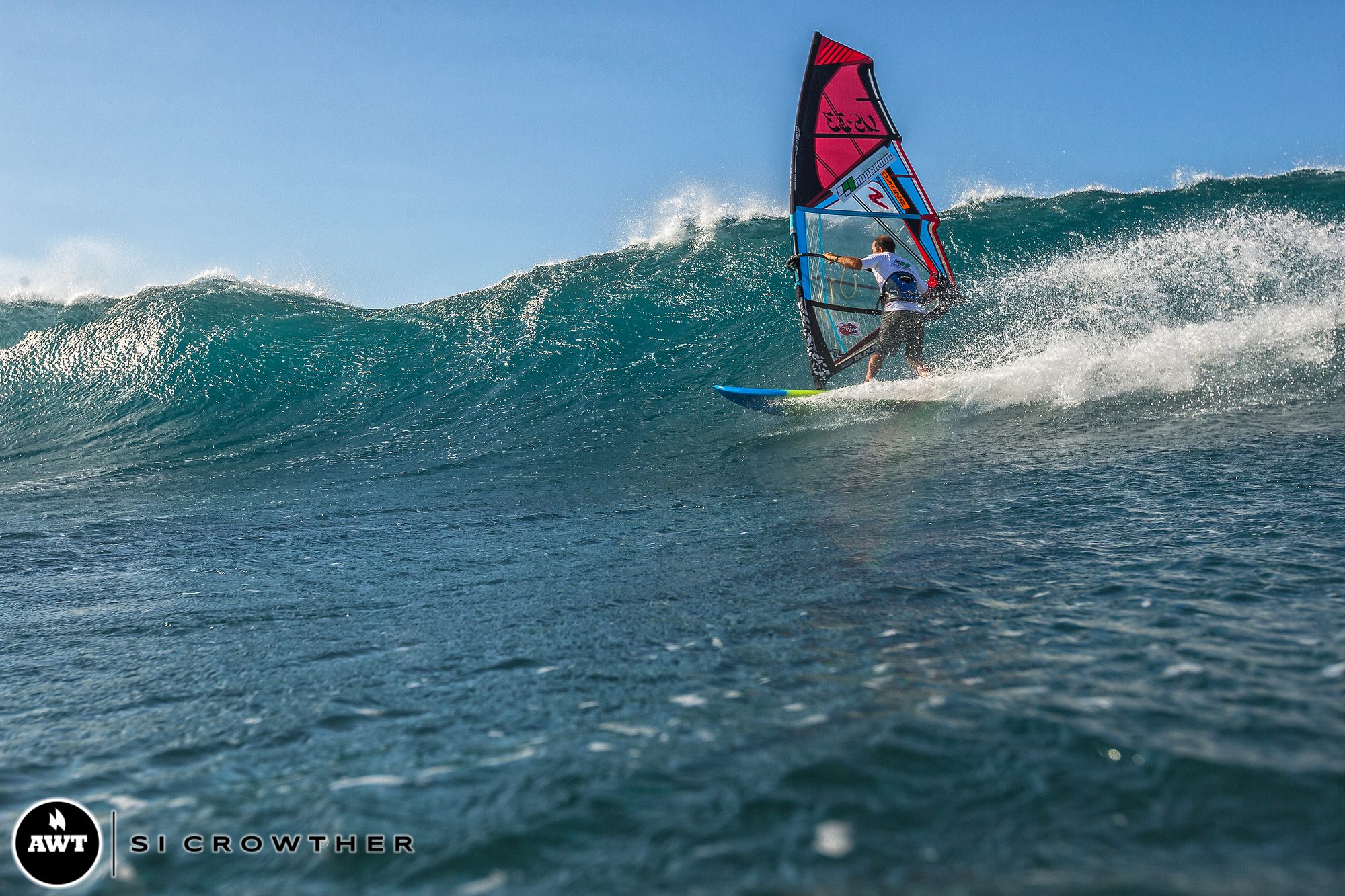 What is on your pre-competition/session playlist?
Sons of Northen Darkness, by Immortal from Norway. That's going to gear me up for battle.
What is your favorite non-windsurfing AWT memory?
Putting my contest jersey on my son Kian, he immediately got this serious look on his face I've never seen before. He understood immediately.
What is your sail/board combo?
I like to utilize more classic Spiral V type bottom contours in my boards, the effectiveness which in turn enables riding closer to the wave and more critical in approach tri fin or quad. Usually a Flywave/ Blacktip combo.
Where did you learn to windsurf?
Out front our family Summer Home in the Finnish Archipelago. It was a huge challenge for me at a young age with the gear at the time.
How long have you been windsurfing?
Enough to understand that I'm OLD yet at the same time constantly inspired. Learned right around 1983.
What do you do when you are not windsurfing?
Hopefully hanging with my Wife and two boys Kian and Owen. I've also played the drums most of my life, since I was four, which makes an ideal no wind activity. Also increasingly passionate about Surfing. This is the root of it all.
What's you're favorite windsurfer joke?
"Windsurfing – No Strings attached !"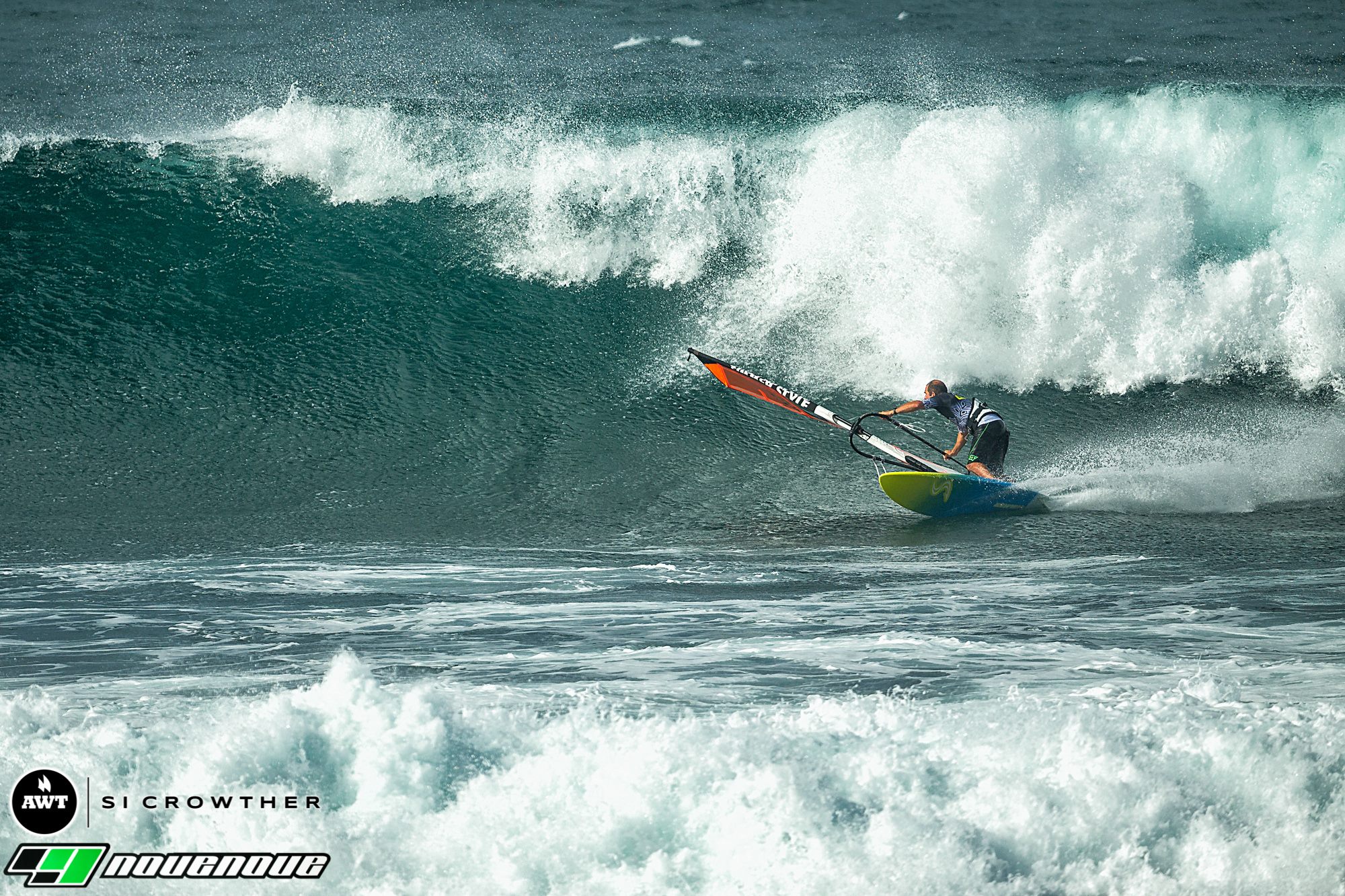 Divsion: Pro, Masters
Previous AWT Events: Pistol River 2010, 2011, 2012. Maui Makai Classic 2011, 2012 Santa Cruz Classic 2012 2013 Aloha Classic 2013, 2014, 2015, 2016
Planned 2017 IWT Events: IWT Aloha Classic
Home Spot: Waddell Creek
Gear: Simmer Style ( Sails Boards) DaKine (Harnesses acccessories)