The sun has set on our final day in Morocco for the IWT and PWA combined event. Celebrations were well deserved for all riders and organizers alike for the massive efforts put in over the past 12 days.
The women's wave fleet met at in the morning on the final day of the 2018 Morocco Spot X event but with mast high waves and almost zero wind the women were promptly released for the event with the swell expected to increase throughout the day – with only light onshore winds to accompany it.
With the contest officially called off – Iballa Moreno's (Starboard / Severne / Maui Ultra Fins) long wait finally came to an end, having won the single elimination on Wednesday, as she was crowned the champion of Morocco.
Victory here represents the perfect start to the 9-time world champions title defense.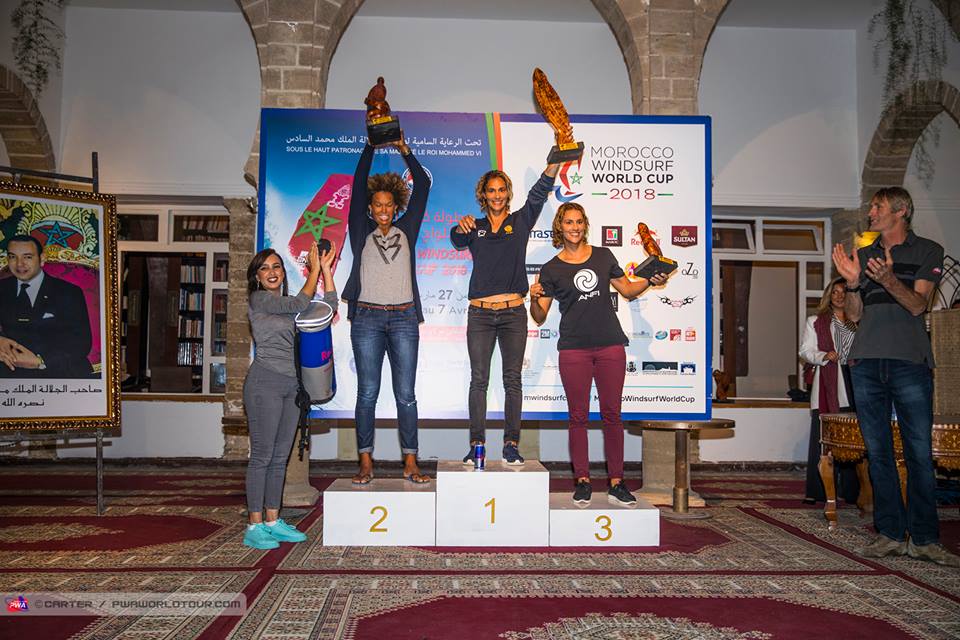 From left: Sarah-Quita Offringa, Iballa Ruano Moreno, Daida Ruano Moreno
Once the result was official we caught up with Iballa for a quick word:
Congratulations Iballa, how are are you feeling after winning the first ever event in Morocco and also the first ever only women's wave event?
"I'm super happy and proud to be here because we had all the attention on the girls, which I think is really important for the sport. This is an amazing place, I think we were a little bit unlucky this week with the wind, but we still managed to gain a good result. I think the level overall was good – especially in the final. It would've have been nice to have a little bit more wind, but I think all the girls showed a good level and it was really fun to be out there."
What will you be up to between now and the Gran Canaria Wind & Waves Festival?
"We've been working really hard this year for the event as this is going to be the 30th anniversary of the competition – and our [Iballa & Daida's] 7th year of organizing the event, so we are going to do something special and I think that will also be really good for the girls… we'll give some more news next week probably. So we'll be focusing on that, but before then I'll be travelling to Indonesia next week for SUP training and also have a bit of a holiday. After that I'll be back to focusing 100% on the event In Gran Canaria – both training and organizing."
Thanks, Iballa and congratulations again.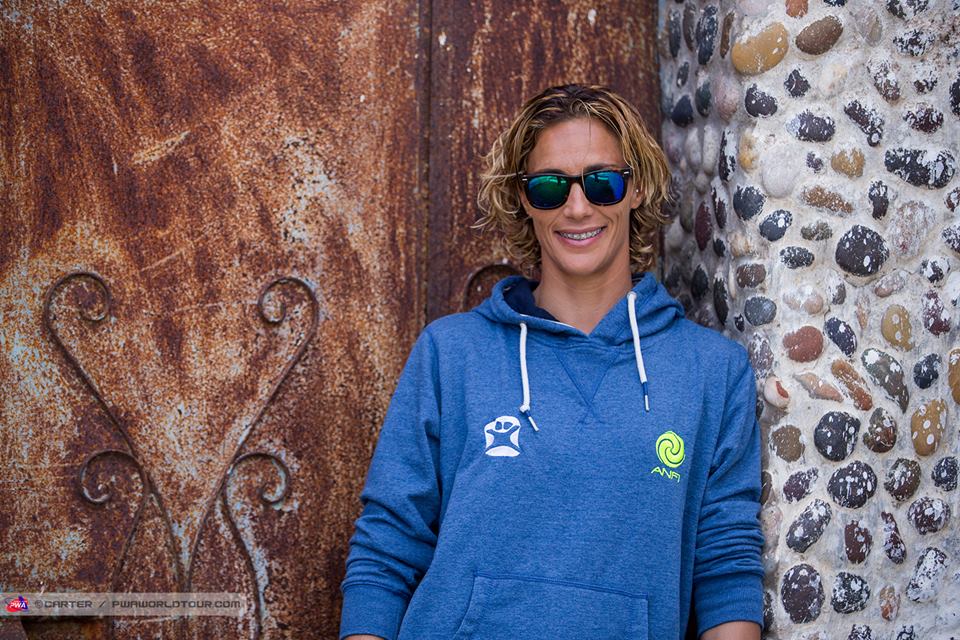 Iballa Ruano Moreno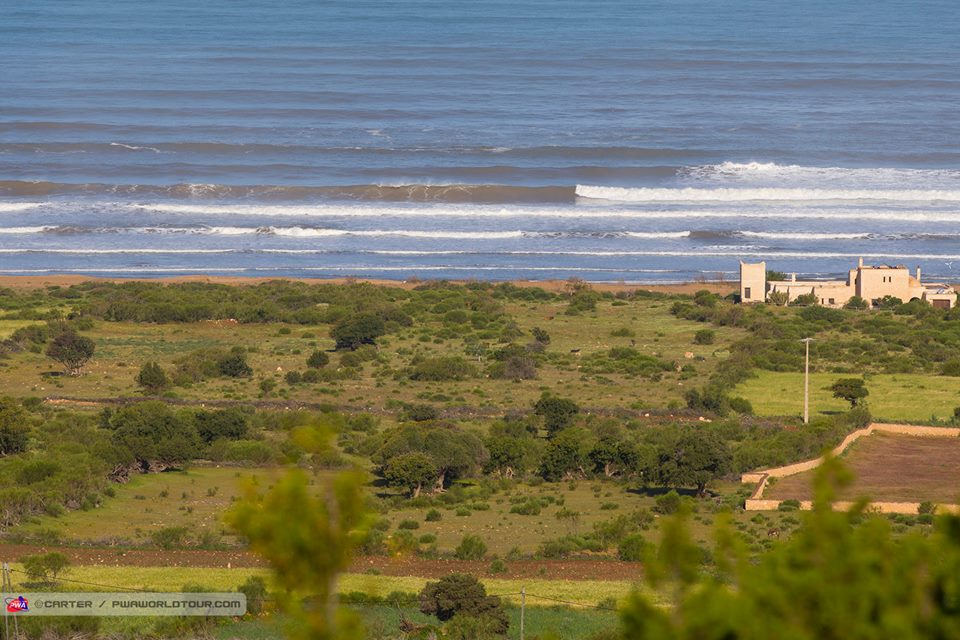 Thank you to local event coordinator Boujmaa Guilloul and all our local sponsors in Morocco: MASEN, OCP, ONMT, Sultan, redbull, Easyjet, Seat, Essaouira Lodge, Beach and friends, Relais de Paris, Medina M Gallery, Sofitel Essaouira, Ain Atlas, Quadran Maroc, Dolce Freddo, Magic Fun, Ozo Club Lounge