I've always liked school.. and learning. And I think that's why I am actually so into windsurfing. I can never stop learning new things. There's always something to be better at. When I started online school three years ago, I lost the feeling of being in a group with awkward dynamics and different opinions, but having people still interested in the same things I am into. The AWT has brought the sensation back to me, and yesterday was a prime example.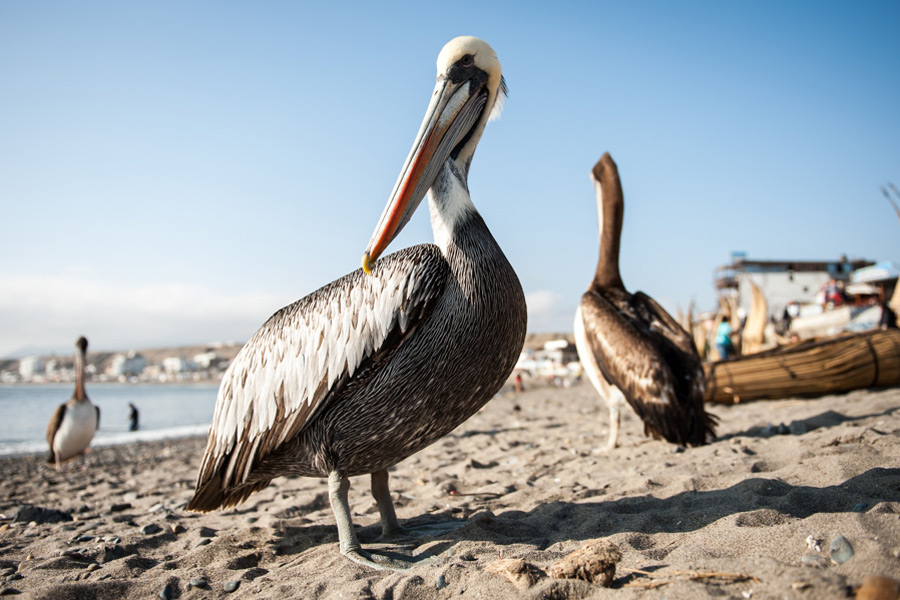 There were no waves in Pacasmayo yesterday, so myself and thirteen other people piled into two cars and went on a field trip. After driving only one hour we pulled up at a funky, but artsy looking cement building with a big canvas awning behind it. At first I didn't really understand what it was. I knew we were going to some sort of museum, but didn't know what to expect. After paying admission of only $10 Soles (3.60 dollars), we were greeted by our tour guide, Trixie, who spoke only Spanish. Here's where the school dynamics came in. The smart and outgoing girl, Carolina, stepped up to become the Spanish to English translator. Levi Siver became the studious boy asking all the relevant questions. I was the studious girl, practically taking notes. There were the kids who were happy just to be there, listening, and occasionally adding input, but more content just to listen… And then there were the boys. In any class there are always a couple boys in the back goofing off and laughing about everything and anything possible. Yesterday that would be Kai and Bernd.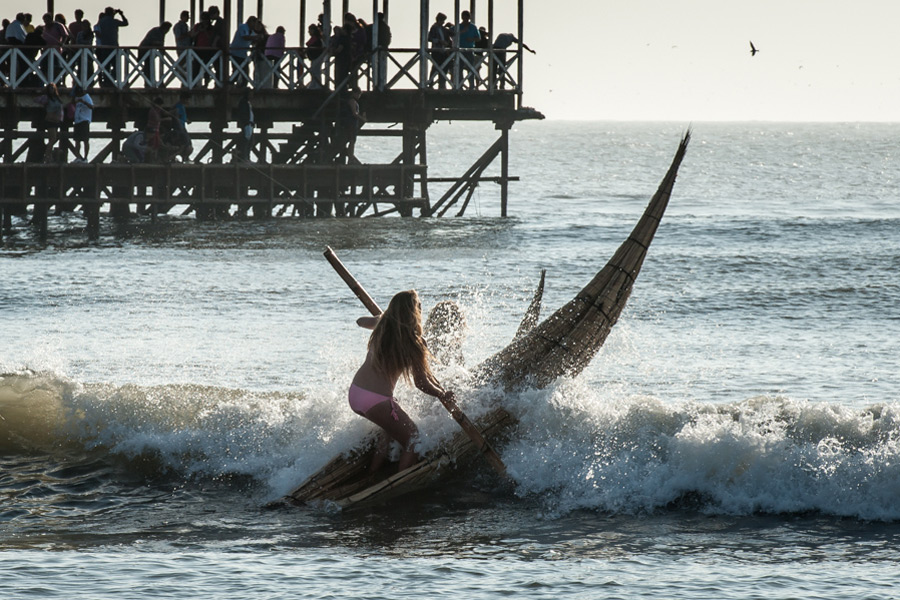 The large canvas awning was covering what looked like, from a distance, a big mound of sand. However when we walked closer, I saw something I'd only seen in magazines before… an actual archeological site of native South American people's ceremonial grounds. The Moche people inhibited this land 1,800 years ago from 200a.c. to 800a.c.. I saw with my own eyes how the people knew to build their walls with bricks both vertically and horizontally to protect themselves from earthquakes. Where the ceremonies took place, and where the archeologists found the queen in 2005! The Moche people were nuts! I mean, they were so brilliant it's unbelievable!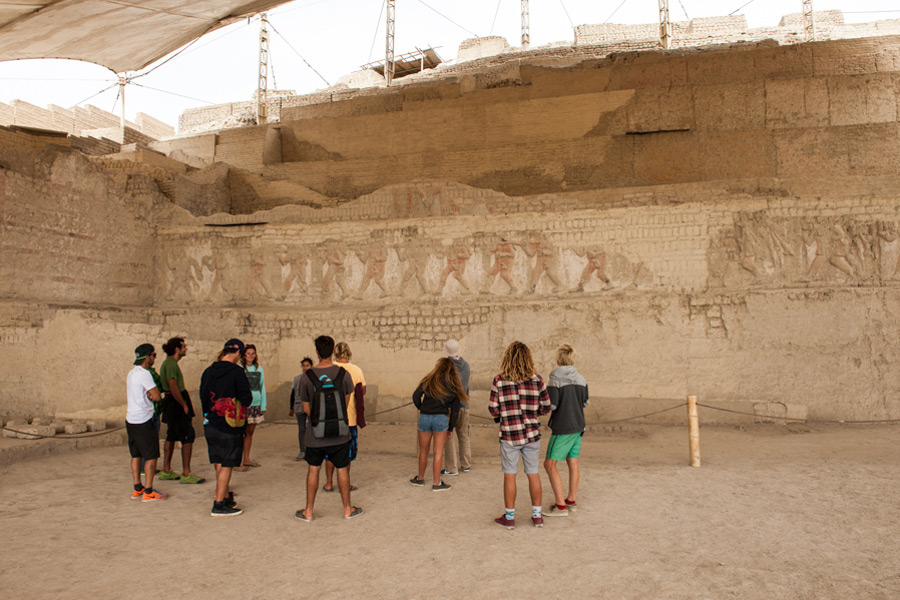 The artsy concrete building is the Museo de Cao, which is the home of the mummified figure of Señora de Cao, the Queen of the Moche People. It is believed that she died around 300a.c, making her 1,700 years old! I left the museum feeling bubbly and excited. I had just seen some of the most beautiful things I have ever seen. I was in awe, I think Levi was in deep thought, Carolina was still translating, and Kai and Bernd were laughing… still. Within our discombobulated class we all agree on one thing… Food!! Ceviche the Peruvian way along with Trujillo Cervesa (for those of age) went down blissfully.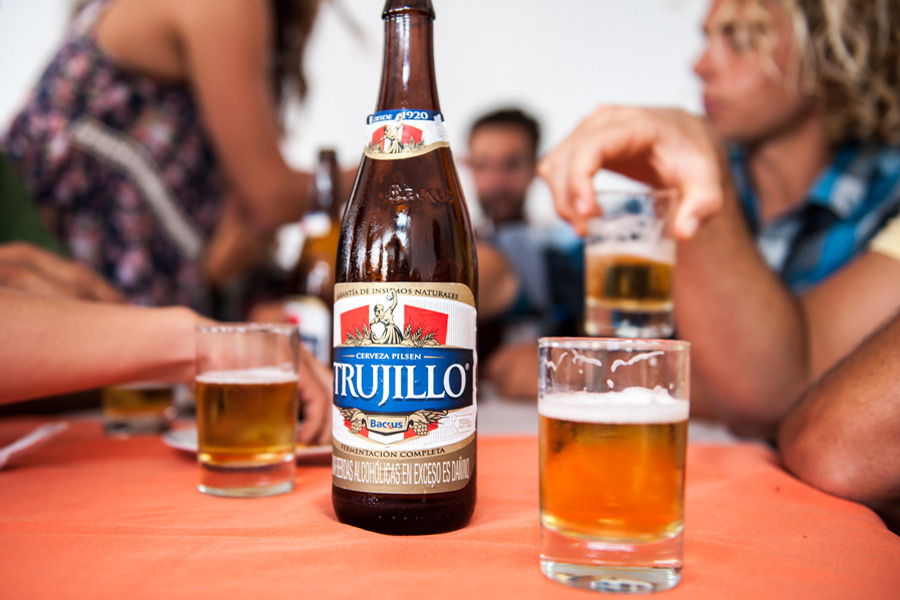 I thought we were going to start driving back to the hotel about now. After all, we had pretty much been gone all day. But no, our group always finds something more fun than the last thing to do. On the beach at Huanchaco, the traditional Peruvian boats lined the beaches waiting to be ridden. Haha, maybe 'attempted to be ridden' should be the right way to say it. Bernd, Kai, Carolina, Forest and I couldn't resist the opportunity to try. The boats are called Caballito de Totora, and literally it is like riding a caballito (horse). They have a mind of their own! Kai and Bernd got the best waves, but we all got a little something to taste the flavor of this part of Peruvian Culture.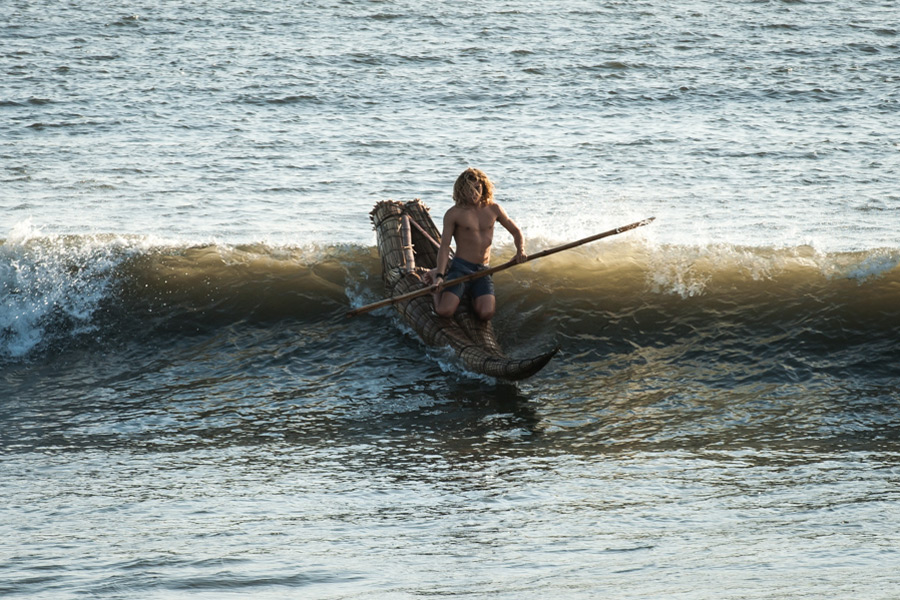 With that a wrap, the Pacasmayo AWT Class of 2014 was back on the road heading home.. at least our temporary home in the El Faro Resort, where we will always remember yesterday but are looking forward to getting on the water and sailing the long Peruvian left in front of the resort in the next couple of days. Till next time,
~Fiona