While waiting for wind on days 2 and 3 at the Event Site in the Columbia River Gorge, the IWT enjoyed festivities of the Gorge Beach Bash. Riders filled the day floating on the river, stand up paddling, jet skiing, wakeboarding, biking, and snowboarding Mt. Hood on the beautiful sunny summer weekend.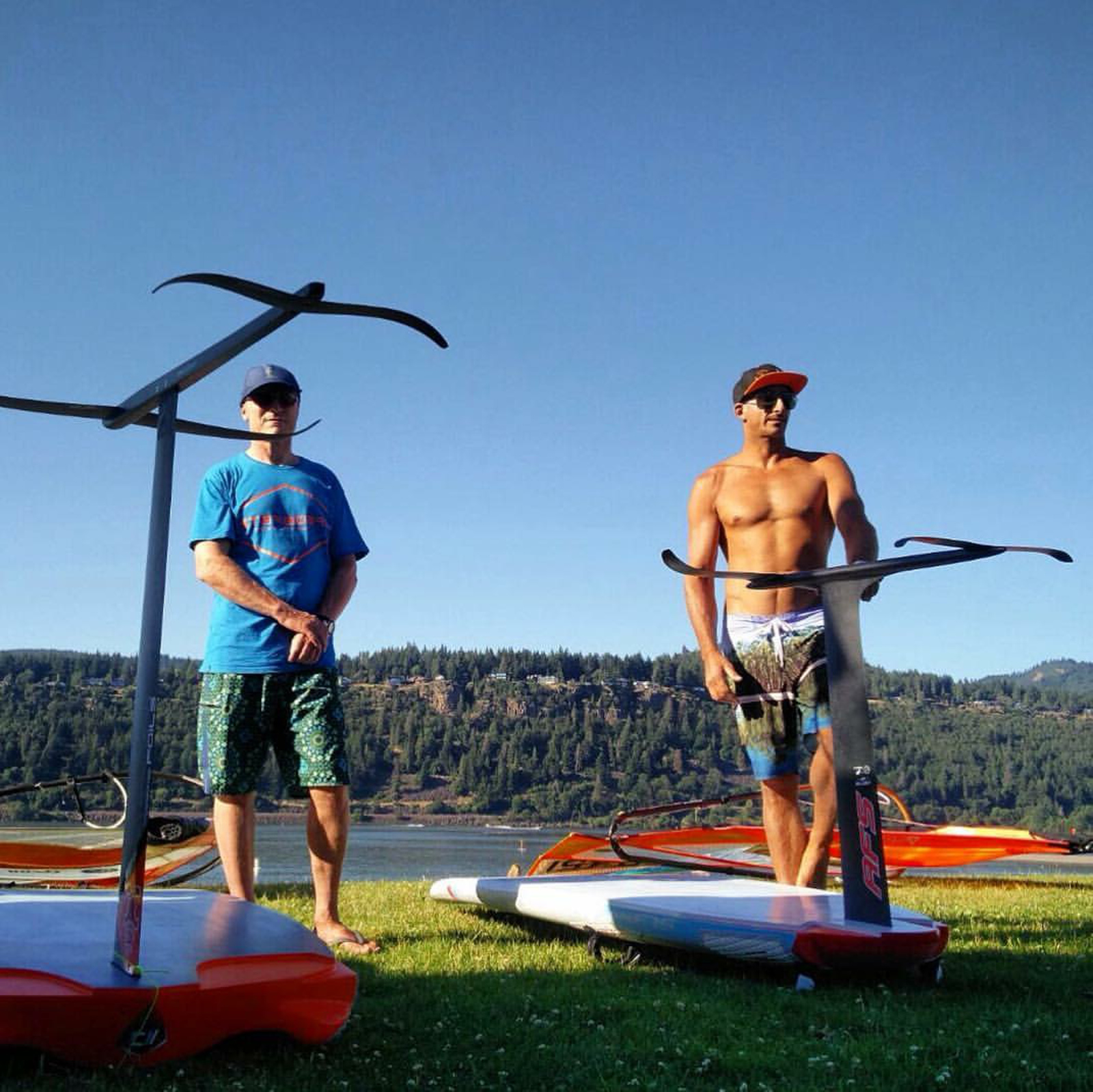 Diony Guadagnino and Xavier Ferlet
Pro windsurfer Diony Guadagnino from Venezuela led a foiling clinic, along with Xavier Ferlet, to the eager Gorge audience. We've highlighted some of Diony's tips to share about this up and coming sport:
1- It is important to begin with a very light-weight and powerful sail. A freestyle 5.3 to 6.8 sail in 8-12 knots is ideal.
2- A board with ample volume that is fast and very easy plaining will get you on to a fast flight.
3- It is very important to get a good and easy foil, such as the AFS2.
4- To start, get your feet in the straps and pump the sail, it should take 2-3 big pumps in light winds to fly.
5- Keep your body position up right and forward, shorter harness lines (i.e. 24-26in), and a higher boom are recommended.
6- Let the board take off by it self and slowly help it lift. Try not to jerk the foil, as it will come up too fast and breach the water.
A sunset DJ and yoga hosted by the Butterfly Effect Friday evening got everyone warmed up for the all-woman paddle Saturday morning at the Waterfront Park in Hood River. A group of 40 women gathered to paddle around Wells Island. Maui based IWT rider Tatiana Howard founds the Butterfly Effect. The organization's mission is to empower and inspire women in water sports, with non-competitive water sport activities while encouraging a healthy lifestyle.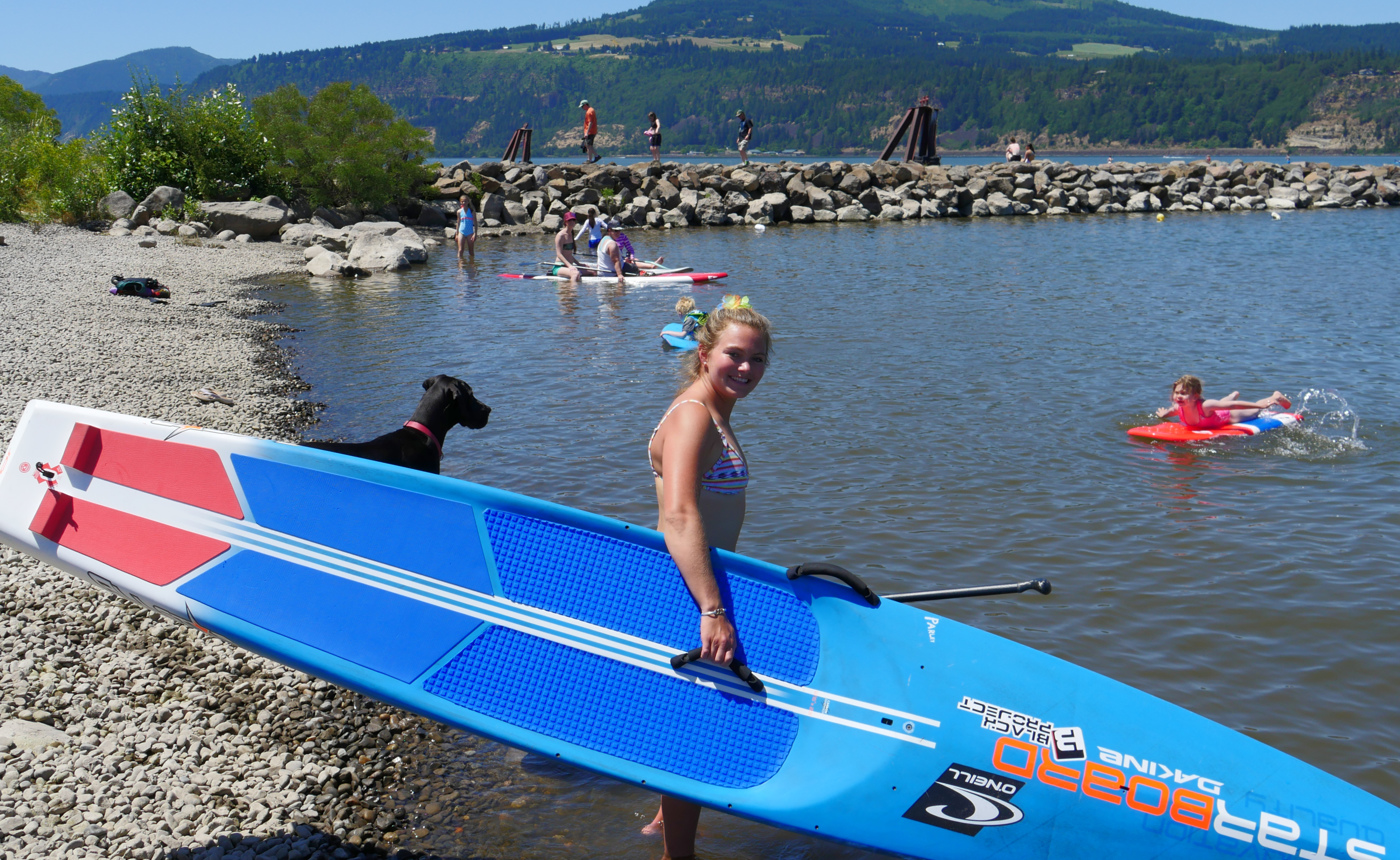 Fiona Wylde leads the Butterfly Effect Paddle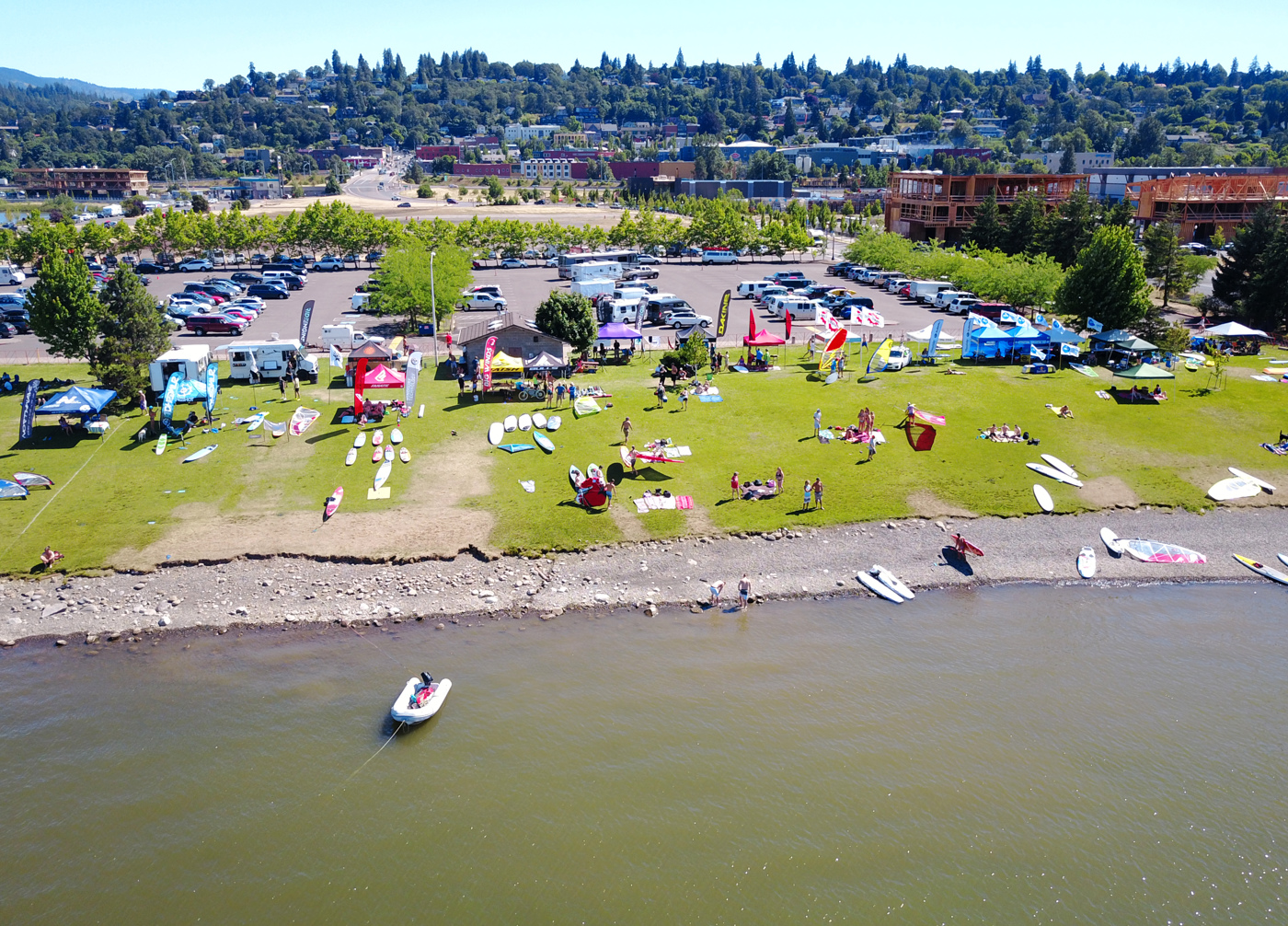 The Event Site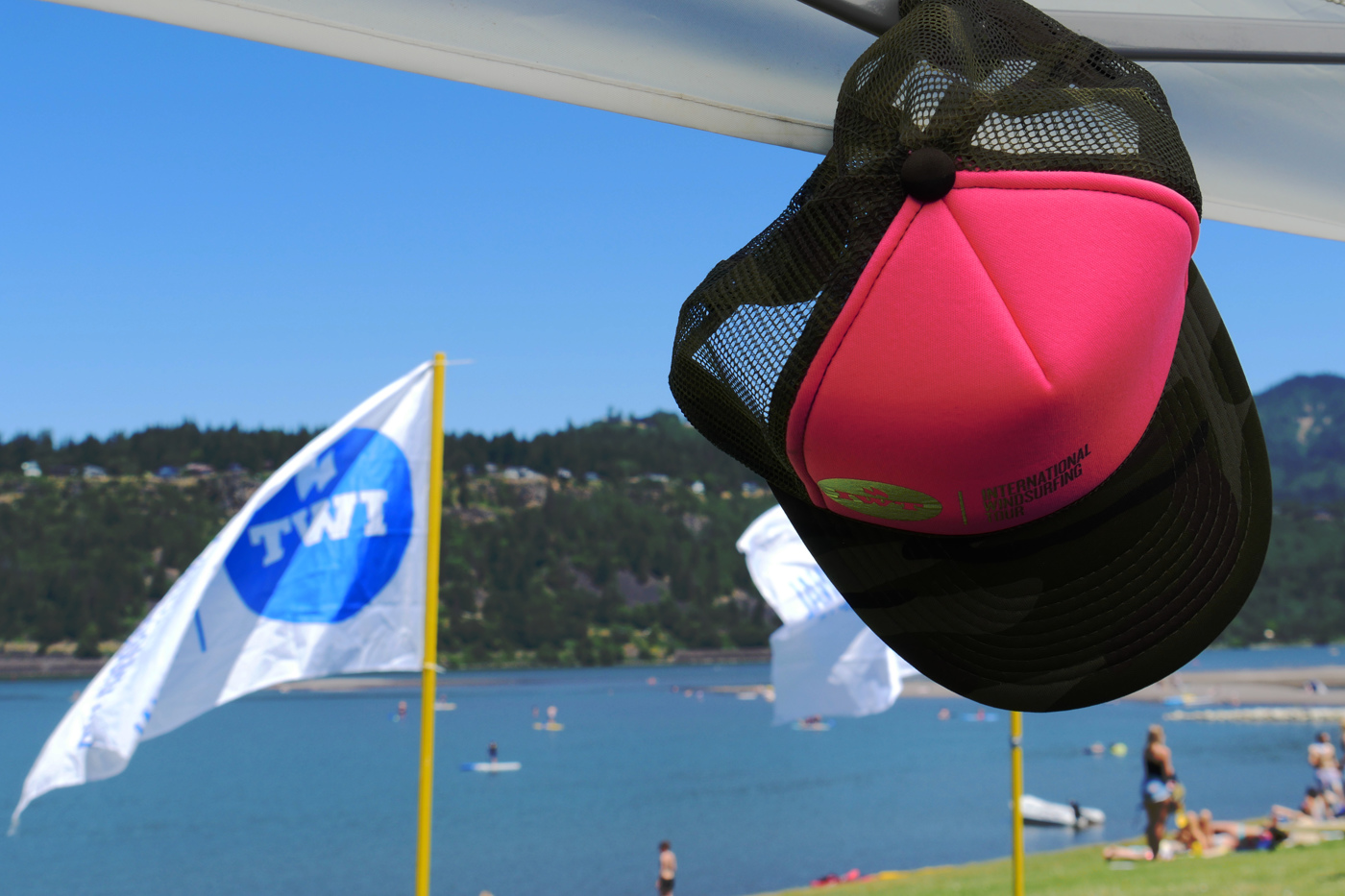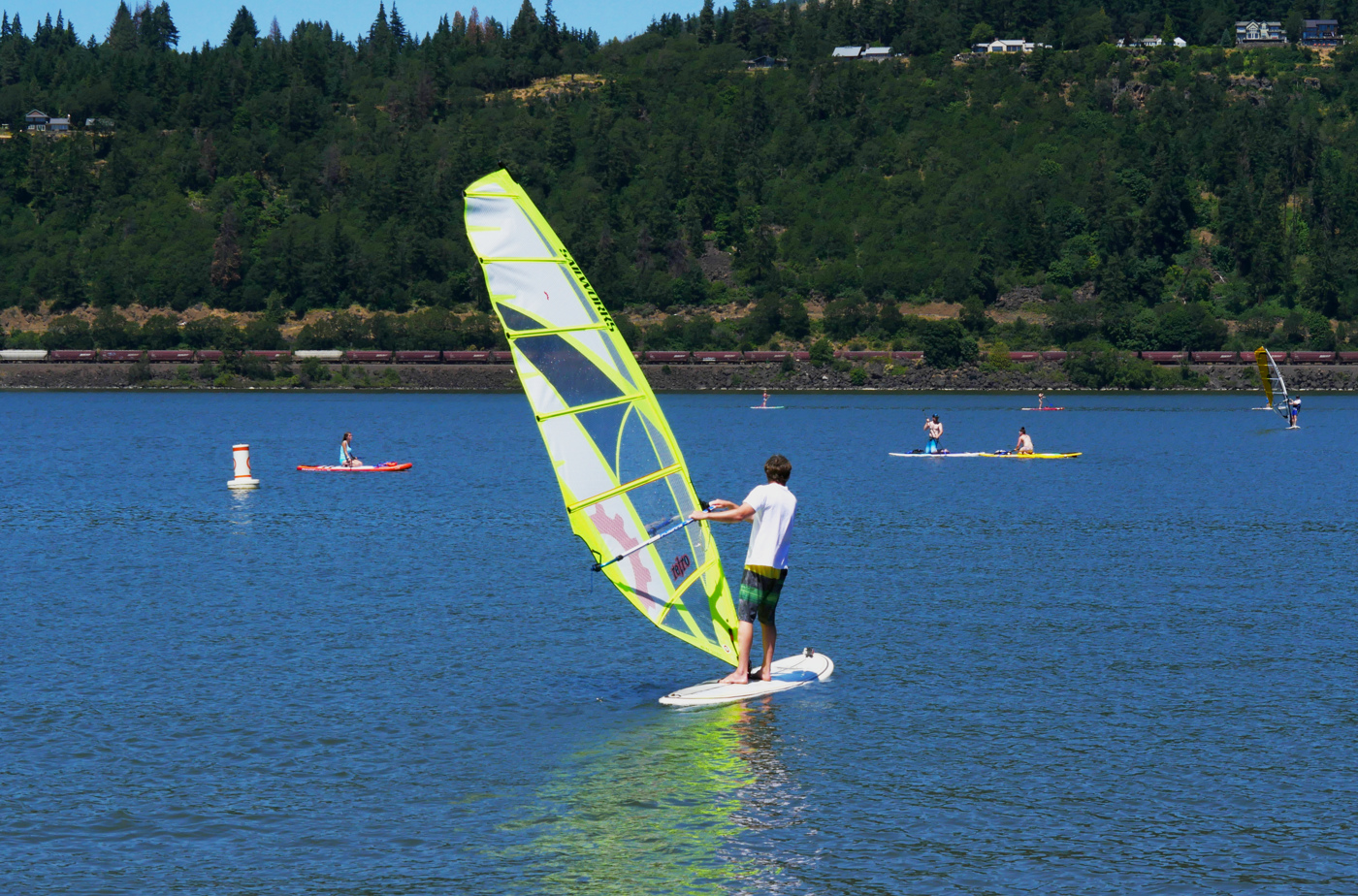 Russ Faurot light wind sailing