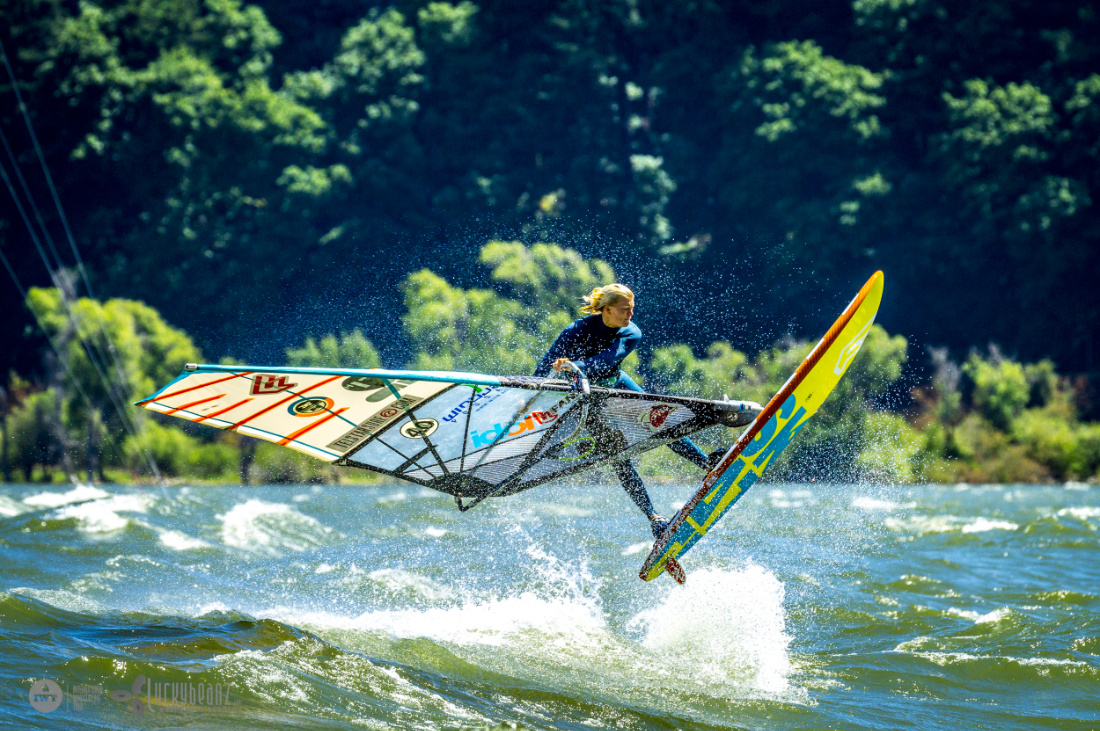 Arrianne Aukes
The first day of the contest window for the Gorge Beach Bash was without wind, so riders took the opportunity to explore what the Hood River area has to offer. Some used the warm day to go rafting, while others chose to head toward the mountain for a day of hiking, biking, or snowboarding.
In the evening the local windsurfing community gathered at Stonehedge to enjoy dinner and drinks for the annual Pray for Wind Party, hosted by the Columbia Gorge Windsurfing Association.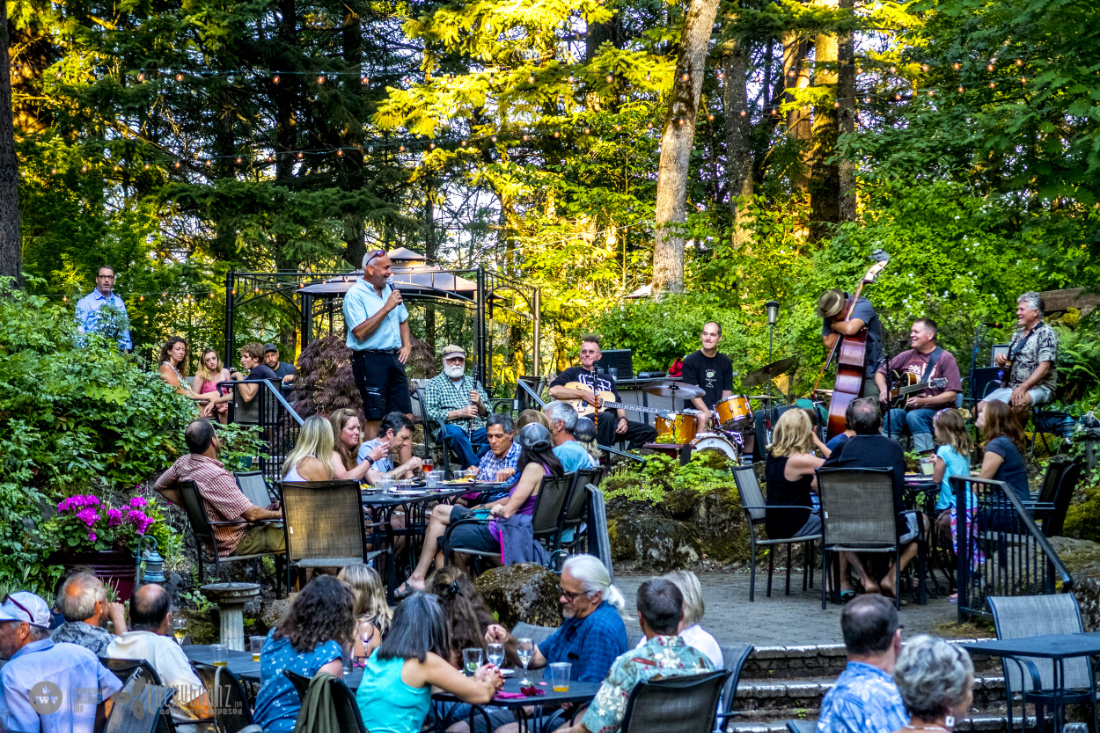 The weekend forecast is looking like great festival weather at the Event Site. The IWT is looking forward to setting up at the Hood River Event Site to connect with one of the largest windsurfing communities in North America.
Demos are planned with many windsurfing brands for windsurfers of all levels throughout the weekend. Pro riders from the IWT look forward to hosting clinics while waiting for wind. Looking at the latest wind models, the IWT plans to extend the waiting period to include Monday for the best possible chance to see solid wind conditions. Stay tuned for more.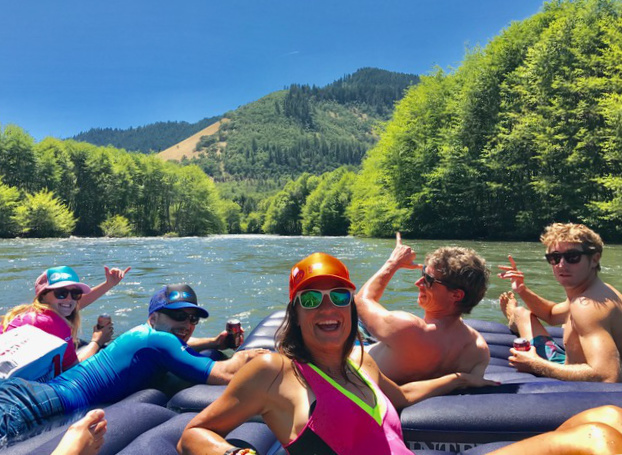 IWT Riders (L to R: Mandi Sinclair, Jesse Cohen, Sam Bittner, Russ Faurot and Morgan Noireaux) floating the Klickitat River in Washington yesterday afternoon.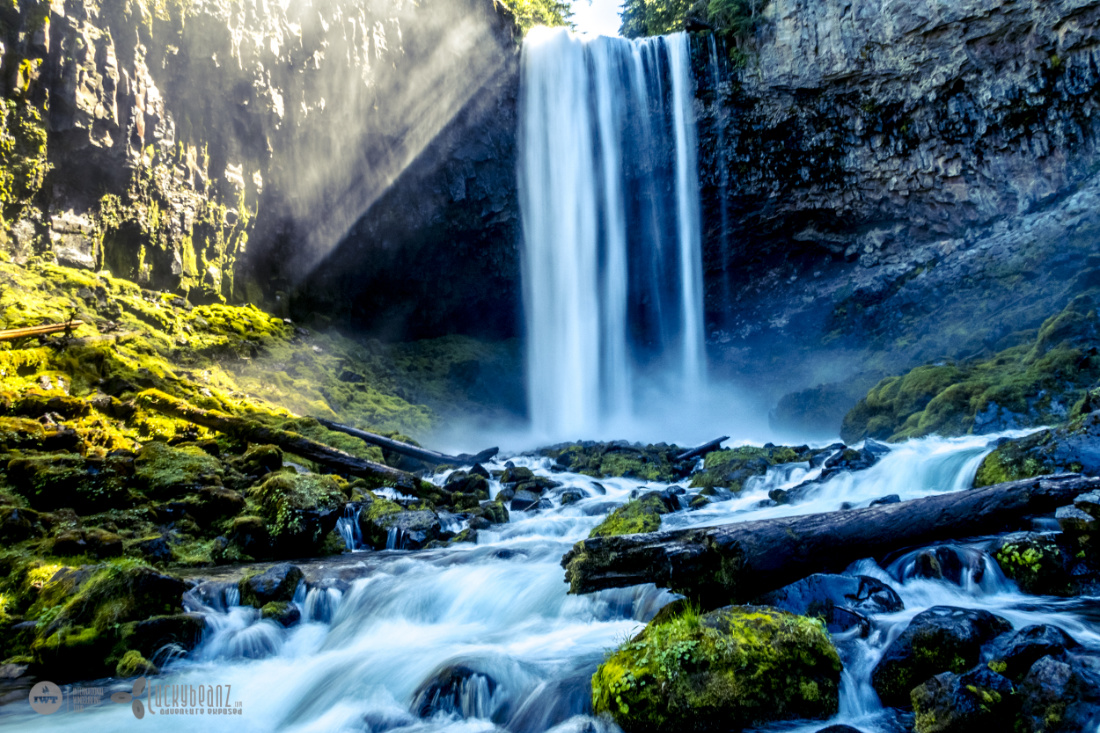 Tamanawas Falls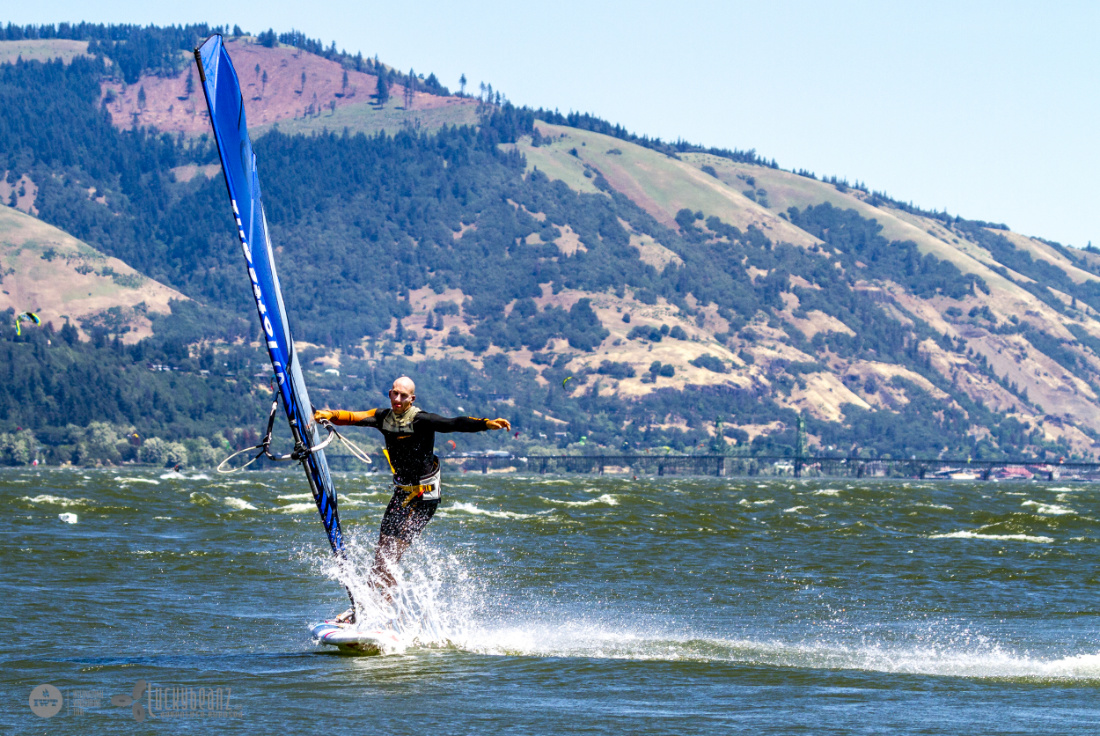 Diony Guadagnino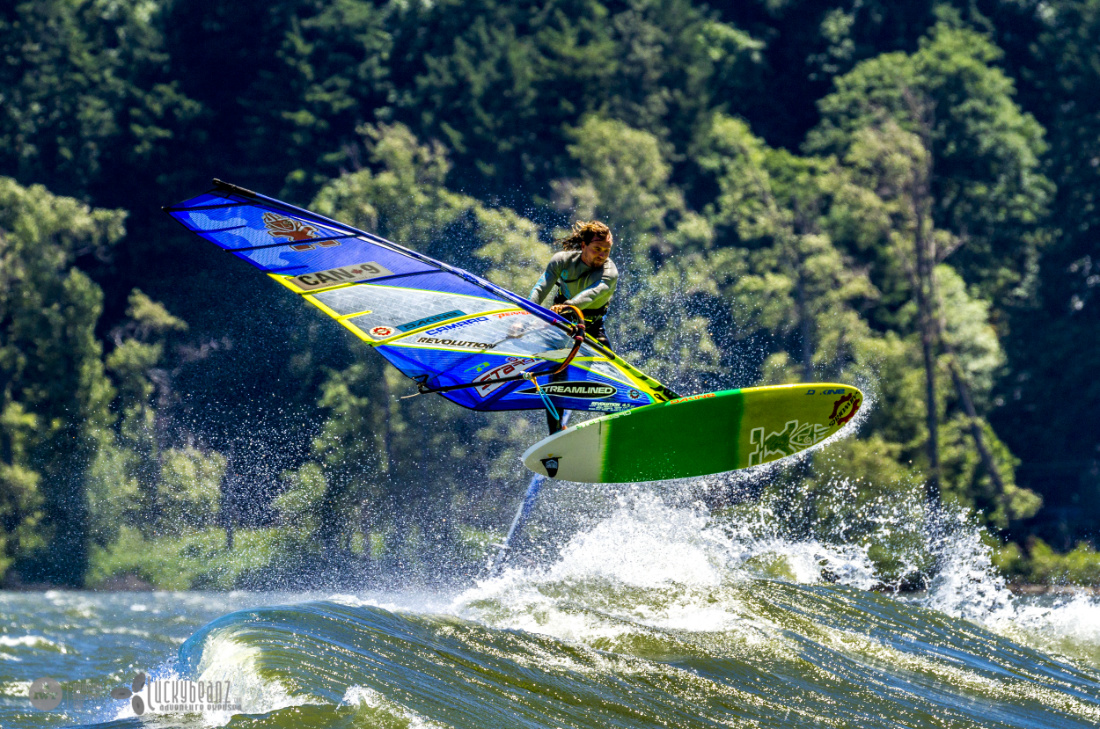 Phil Soltysiak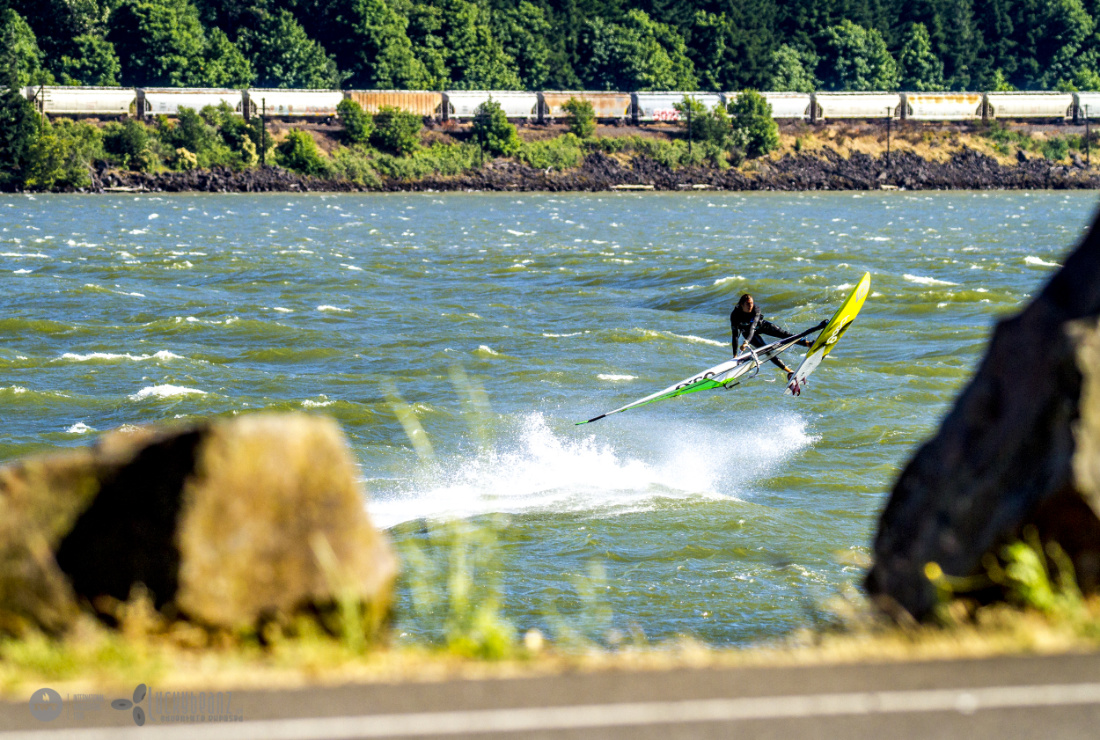 Yarden Meir